Struggling to know what to cook for dinner?  Each Monday I will share my families weekly meal plan and other recipes to help inspire you.  I use easy family friendly recipes that the kids will enjoy.  I do try my best to keep our meal plan healthy, however we may have something every now that may not be.  See my previous weekly meal plans here.
Meal planning tips:  How to meal plan & meal planning printables.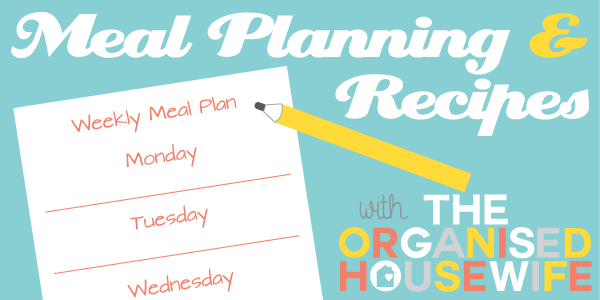 Please remember to share what you are having for dinner, inspire others by sharing what you cooked for dinner to help another busy mum create her meal plan for next week!  Please pop on over to Instagram and share a picture of your dinner using the #cooked4dinner hashtag and tag me @theorganisedhousewife, then I can feature/share it with the community!
This week's meal plan with Italian Meatballs
MONDAY

Italian Meatballs with Tomato Sugo – I made mine in the Thermomix, recipe from Louise Fulton Keat cookbook, something for everyone, similar regular recipe here.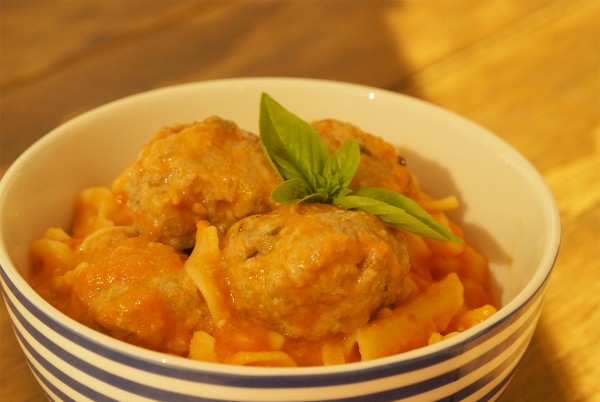 TUESDAY
Potato Crusted Fish with salad – The potato coating on the ling fillet gives it that special touch. A nice option for a dinner party or a family meal with added flair!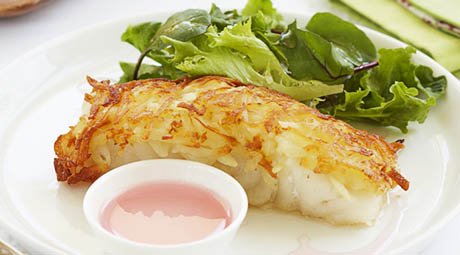 WEDNESDAY
Chilli Con Carne with wedges and vegetables.
THURSDAY
Salmon Penne – This Salmon Penne is another easy weeknight dinner.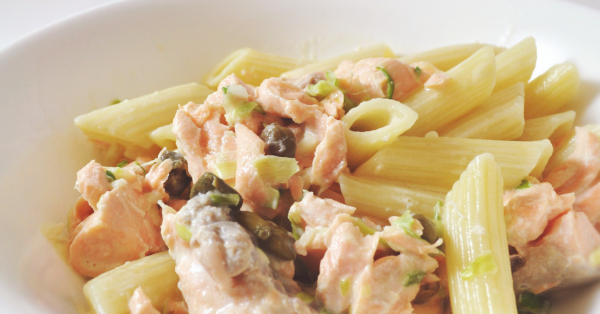 FRIDAY
BBQ Flavoured Shredded Chicken on hamburger rolls filled with lettuce and cheese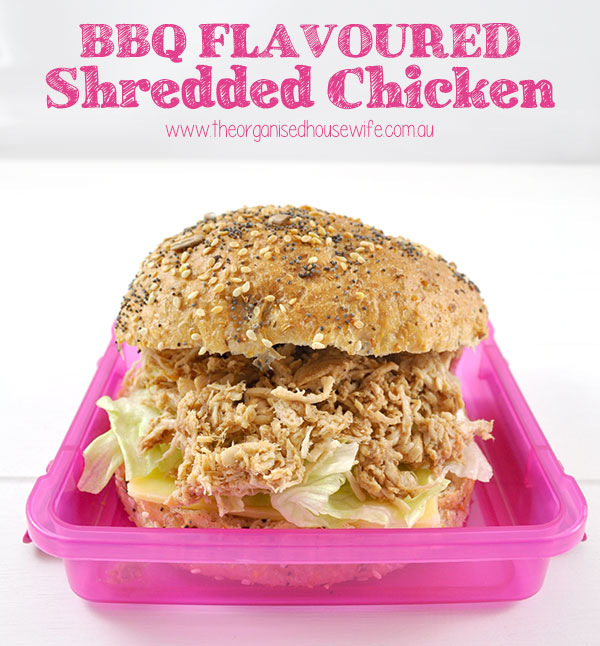 SATURDAY

Curried Tuna and Rice Pie – This Salmon Curried Salmon Pie is absolutely delicious and would have to be up there in my Top 5 favourite dinners.  It truly is a winter comfort food.  It can also be made with either Tuna or Salmon, really depends what you have in your pantry at the time
SUNDAY
Roast Leg of Lamb with roast vegetables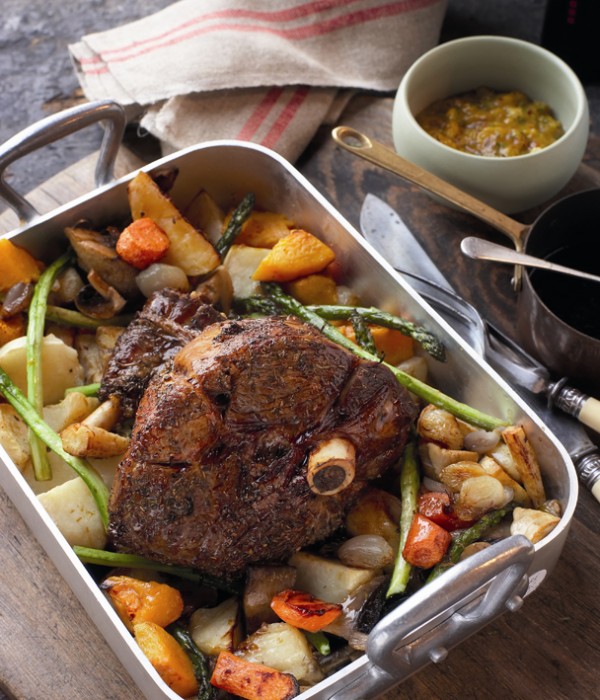 BAKING
Chocolate Choc Chip Banana Muffins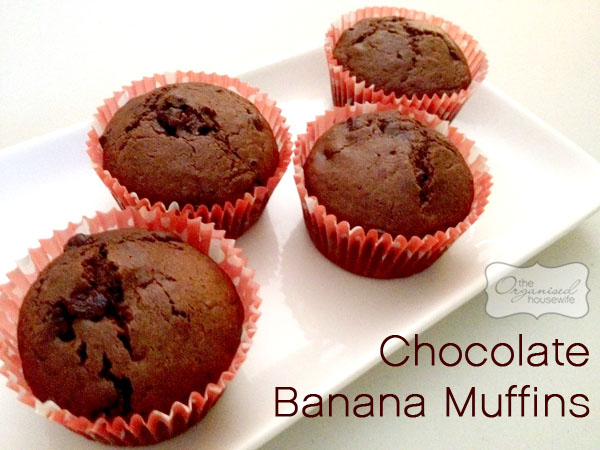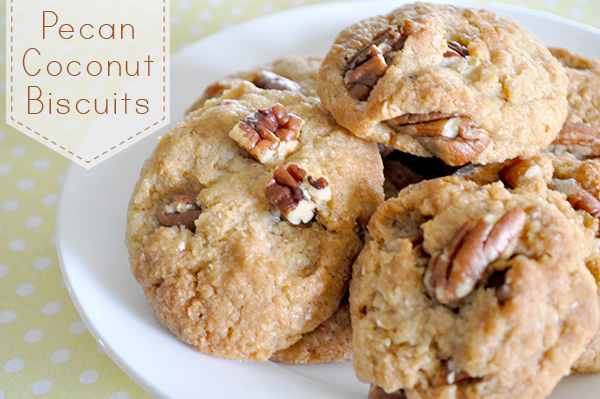 DESSERT
Nutella Croissant Pudding (photos in food – dessert)
WHAT SOME READERS #COOKED4DINNER
Thank you to all the wonderful readers that shared their dinners via the#cooked4dinner hashtag.  I'd love to see what you cooked for dinner, use the Instagram app along with the #cooked4dinner hashtag and tag me @theorganisedhousewife.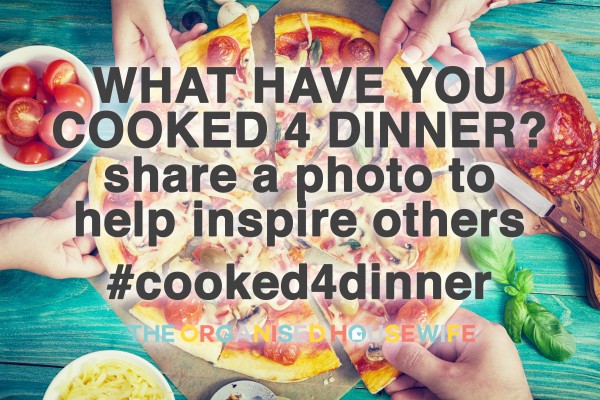 amyzempilas – Amy made 15 Minute Fish + Veggie Curry This was SO fragrant + full of flavour, we're having it two nights in a row.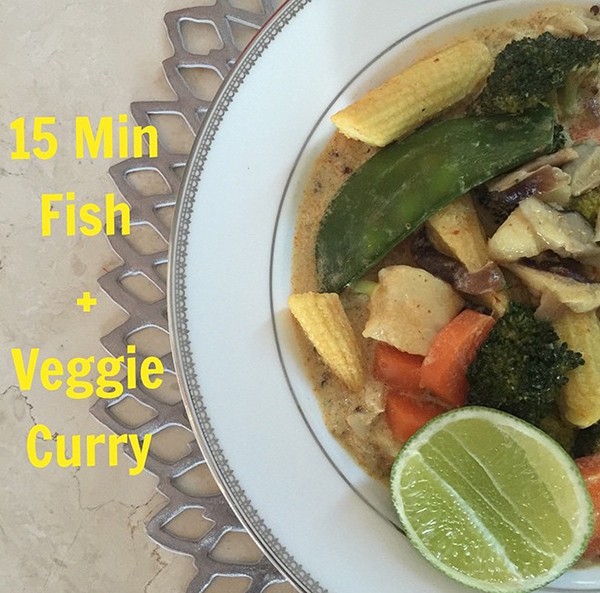 suzeqmutz – Suzanne made Shepherds Pie with planned leftovers – it was delicious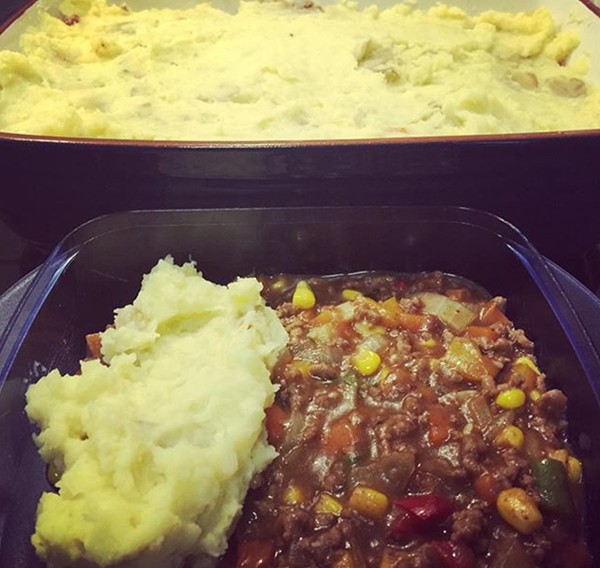 kdick32 – Katie made Sweet potato shepherds pie.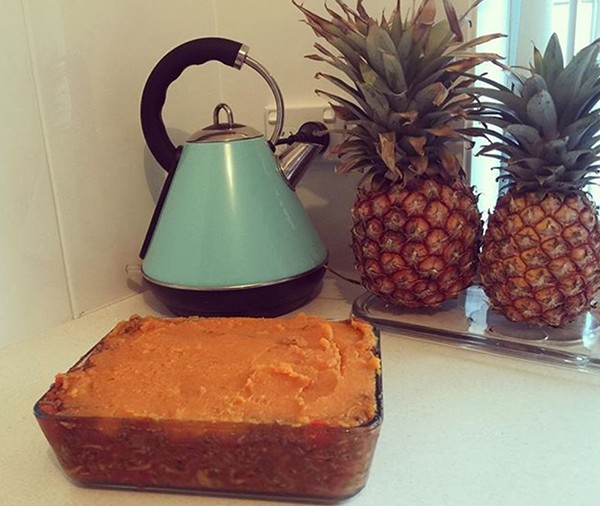 suzeqmutz – Suzanne made Chicken, cheese & bean quesadilla with salad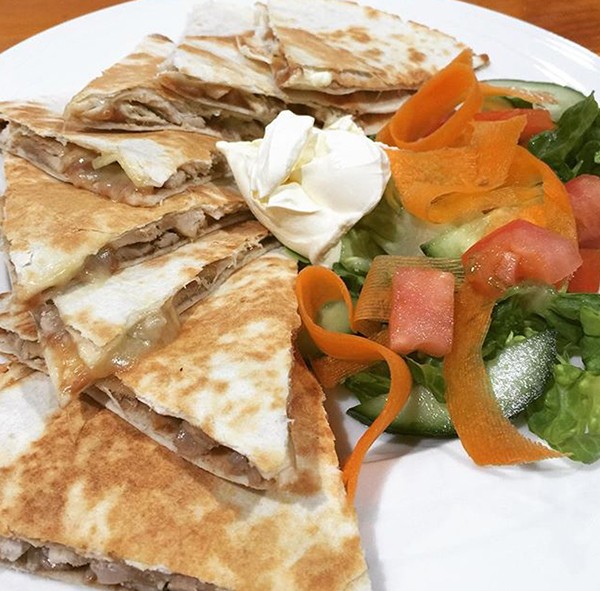 What is on your meal plan this week?