Earlier this year I learnt how to easily shred chicken, read more here.  The kids have been really enjoying it on their sandwiches for school, but I thought I would add a bit of flavour as my Mr 11 loves BBQ sauce!  This recipe takes at least an hour on the stove, but it is not very fiddly.  You can easily prepare this before you start dinner and by the time you have finished eating dinner it should be ready.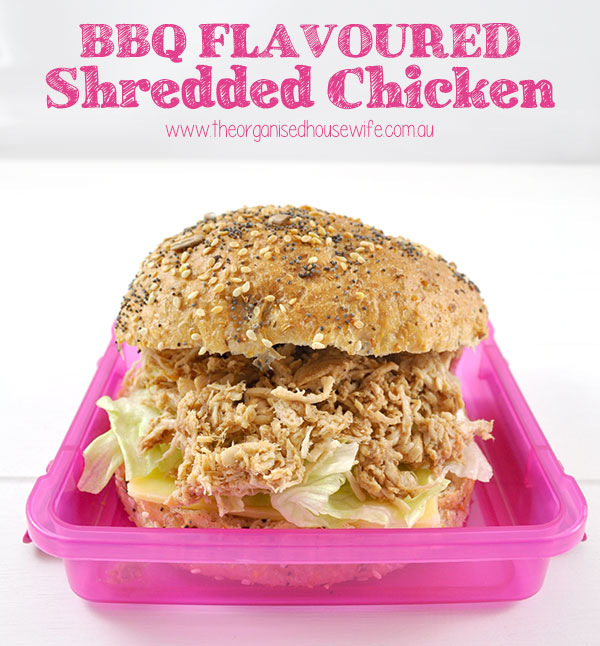 Product Stockist:  Pink lunchbox from Name My Stuff
BBQ Flavoured Shredded Chicken
Serves: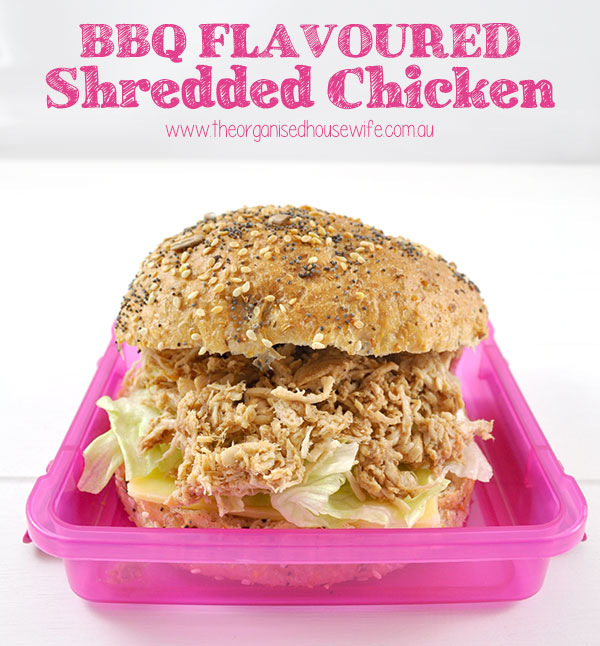 Ingredients
750g Chicken Breast
1 red onion, thinly sliced
1 green capsicum, thinly sliced
1 cup BBQ sauce
2 tablespoon rice wine vinegar
1 teaspoon Chinese Five Spice
1 teaspoon salt
Instructions
Place all ingredients into a large saucepan
Cover all ingredients with water
Bring to the boil, on high
Once boiling reduce heat to low for 25-30 minutes, uncovered
Once chicken is cooked through, remove from pan
Return pan to low heat and continue cooking for a further 30 minutes or until sauce has thickened
Strain sauce into jug
Shred chicken and stir through sauce
By Kat – The Organised Housewife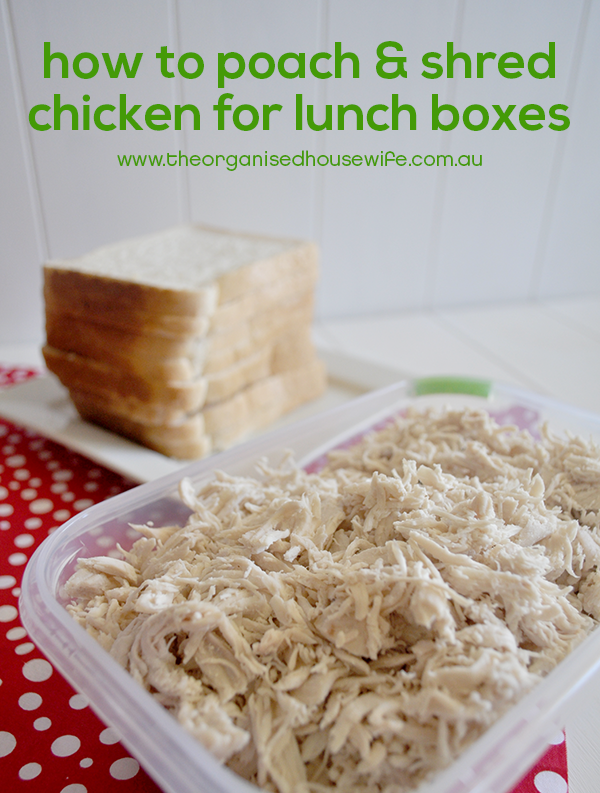 7 THINGS I DO EACH DAY TO KEEP THE HOME CLEAN AND ORGANISED
Subscribe to my weekly newsletter to receive blog updates in our inbox + this FREE eBook sharing some of my top tips that you can adapt in your own home.