This post is sponsored by La Famiglia
I feel these days I blink and my children have grown. Sad fact, they are all taller than me now, even the 10 year old! With these growth spurts we have noticed that all 3 kids are now eating more, especially Mr 12. I am finding some of the regular meals I make are no longer large enough to satisfy their hungry appetites, so I need to think of creative ways to stretch meals to feed more.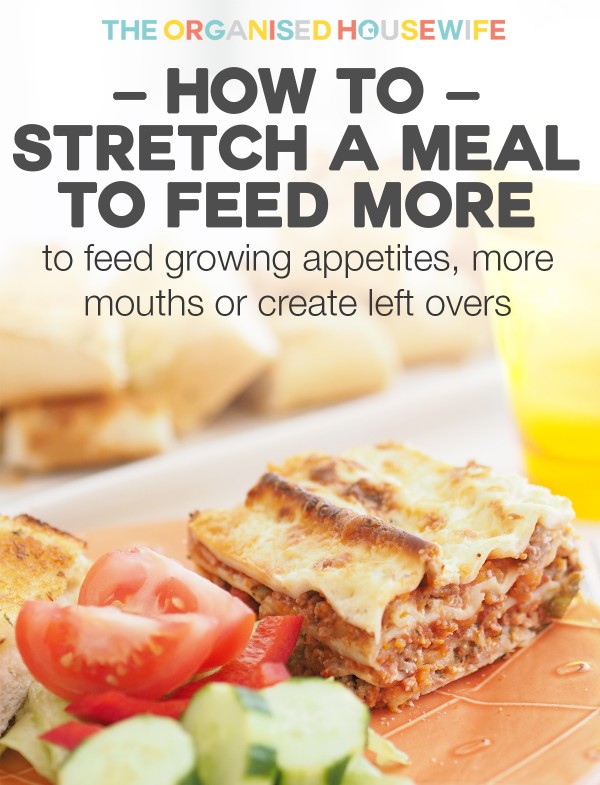 These suggestions below could also help:
to create left overs
if you have extra mouths to feed
stretch a meal to fill them up
A side salad
Add salad to the side of any meal, you have not only added extra goodness but you're adding texture and something fresh. This is a great way for kids to taste different foods.
recipe: beef and bacon pasta bake and more salad recipes.
Garlic Bread
My kids love garlic bread, this would have to be the family favourite for spreading the meal further. There is always a cheer when I say I've cooked some garlic bread to have on the side, turns an ordinary dinner into something a little more extraordinary. Particularly if you have one meal on a regular basis, adding some garlic bread on the side changes it up.
The La Famiglia garlic bread has been a favourite of ours for many years. It is really easy to cook (oven, grill or direct on the BBQ), it doesn't take too long (6 minutes in the oven) and just enough butter, flavour and bread ratio (ooh so tasty)!!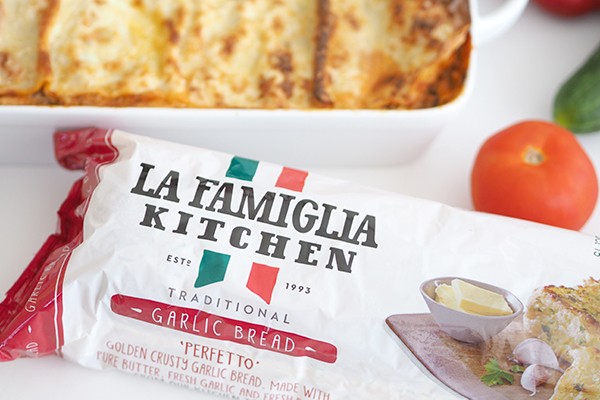 Garlic Bread can be a delicious accompaniment to many of your favourite meals, pizza, quiche, salads, soups, casseroles, pasta, we love it for anything with minced meat like bolognese, meatballs or lasange.
recipe: vegetable packed spaghetti bolognese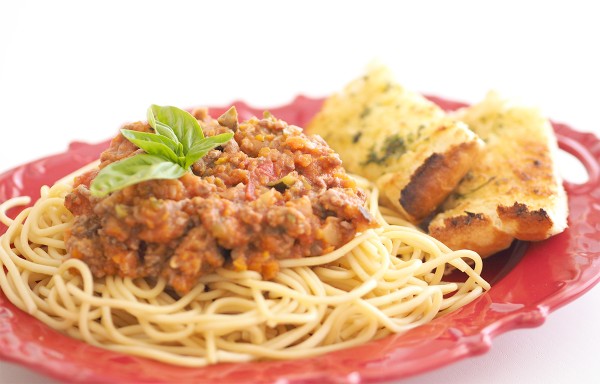 Extra vegetables
Fill the plate up with extra vegetables. We usually have cauliflower, broccoli, peas and corn on the side with meat and mash, but lately I've been adding carrot and zucchini, serving more vegetables on the plate to help make the meal bigger and fill the kids up.
recipe: homemade rissoles and meat and 3 veg ideas.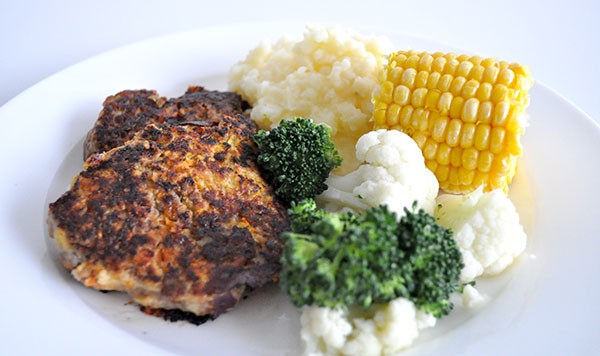 You could also add extra vegetables to your traditional lasagne recipe to make it serve more, the kids won't notice and it still tastes absolutely delicious. I've started adding zucchini and carrots to mine to help make it go further.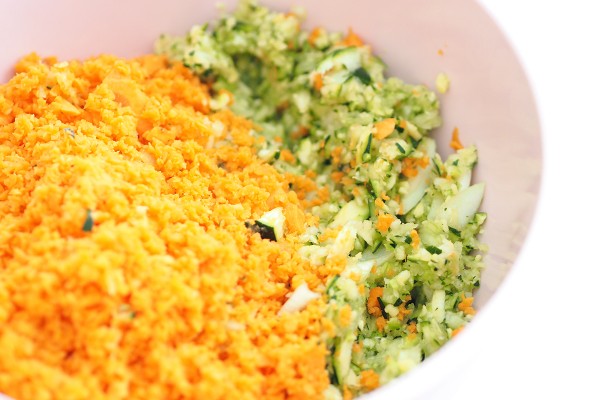 Below I have served lasagna, with salad and garlic bread to stretch out the lasagna hubby can have left overs for lunch.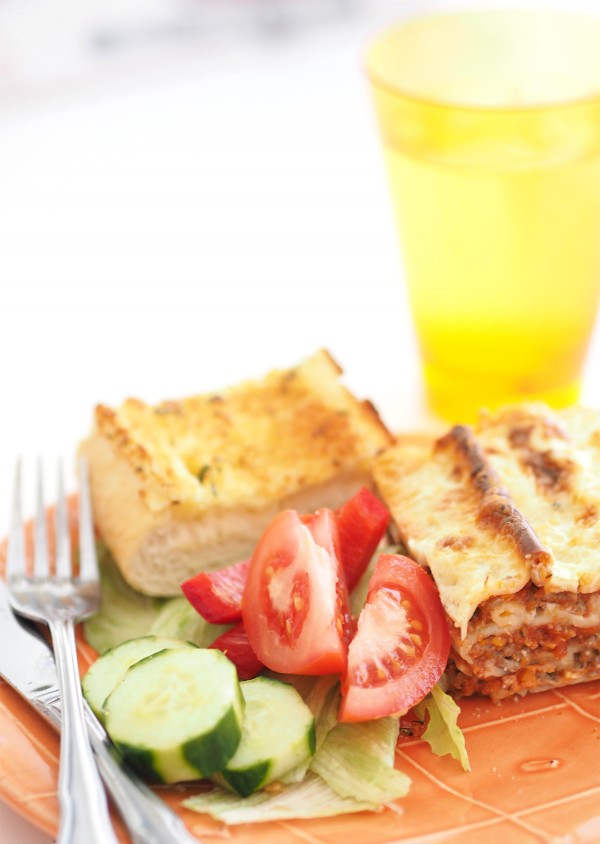 Add pasta or rice
Turn a simple savoury mince meal into a bigger meal by adding filler food such as rice, noodles or pasta.
recipe: beef macaroni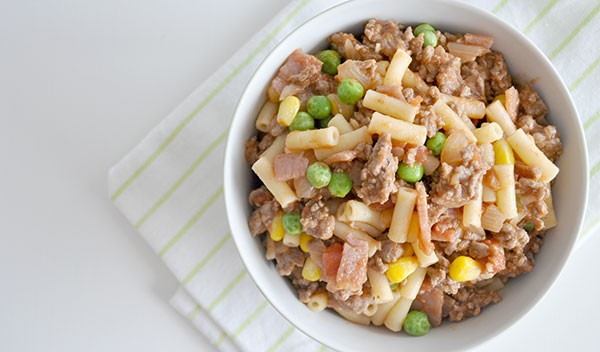 Find more delicious ideas on the La Famiglia facebook page.


WIN A YEARS SUPPLY OF
LA FAMIGLIA GARLIC BREAD

This competition is now closed. Congratulations to Jessie A
HOW TO ENTER
Share in the comments below:
How do you take your family meals from simple to special?
GIVEAWAY TERMS AND CONDITIONS
This giveaway run in accordance with my disclosure policy, please read the terms and conditions below

1. Entries must be made on The Organised Housewife blog, entries in facebook comments are invalid. 2. Entries close 11.59pm AEST Wednesday 28th October 2015. 3. One entry per household, open to Australian residents only. 4. This giveaway is a game of skill. The judge's decision is final and no correspondence will be entered into. 5. One winner will receive a year's supply of La Famiglia garlic bread (1 x loaf per week for 52 x weeks = $330). The prize will be distributed by way of a supermarket gift voucher 6. Winner will be contacted by email, please ensure you leave your email address. 7. If I have not received a reply from the winner within 7 days the prize will be forfeited and awarded to the entry judged to be the next best. 8. The Organised Housewife will take no responsibility for any delay, loss or damage to prizes sent to winners.
This post was coordinated by The Remarkables Group and run in accordance with my disclosure policy.