This Curried Salmon Rice Pie is absolutely delicious (in my humble opinion!) and has been my favourite #1 dish for years.  My family usually cook it for me for my birthday and in fact, my twins turned 14 last week and this was their requested birthday dinner, so I took the opportunity to update the photos because the old photos really didn't do it any justice.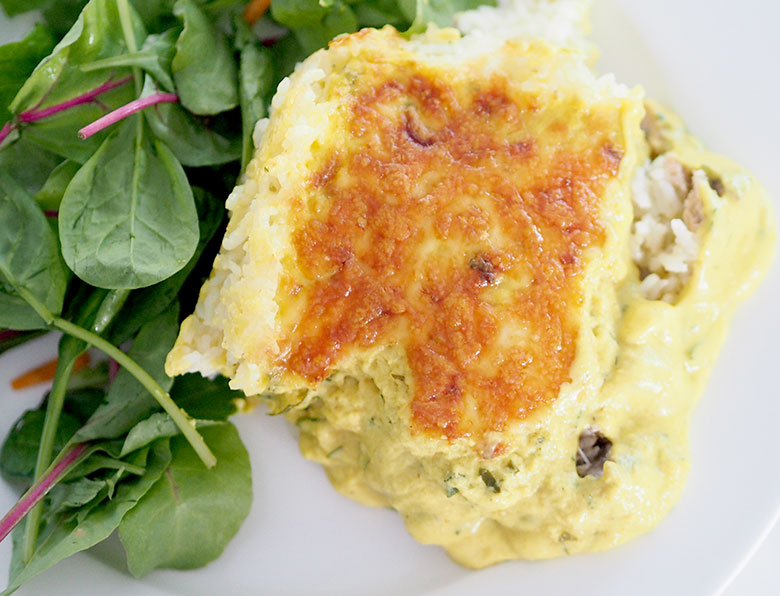 It truly is a winter comfort food, but we have it all year long.  It can also be made with either Tuna or Salmon, it really depends what you have in your pantry at the time. It is a rice crusted pie, with a layer of salmon over the base with a creamy curry sauce and sprinkle of cheese over the top.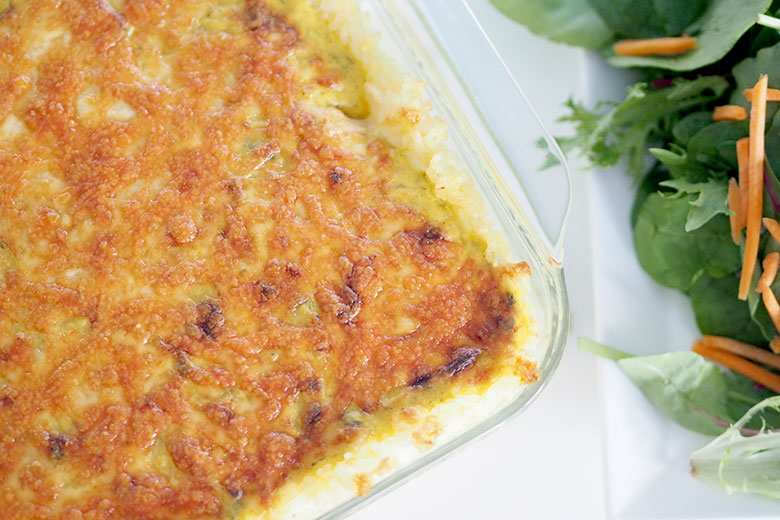 While the rice is cooking you can prepare the curry sauce, this saves a lot of time.  Also the recommended amount of curry is more than my kids can handle so I use 1/2 – 3/4 a tablespoon, increasing the intensity as they get older.
Curried Tuna Rice Pie

| | | |
| --- | --- | --- |
| Prep Time | Cook Time | Total Time |
| 20 mins | 30 mins | 50 mins |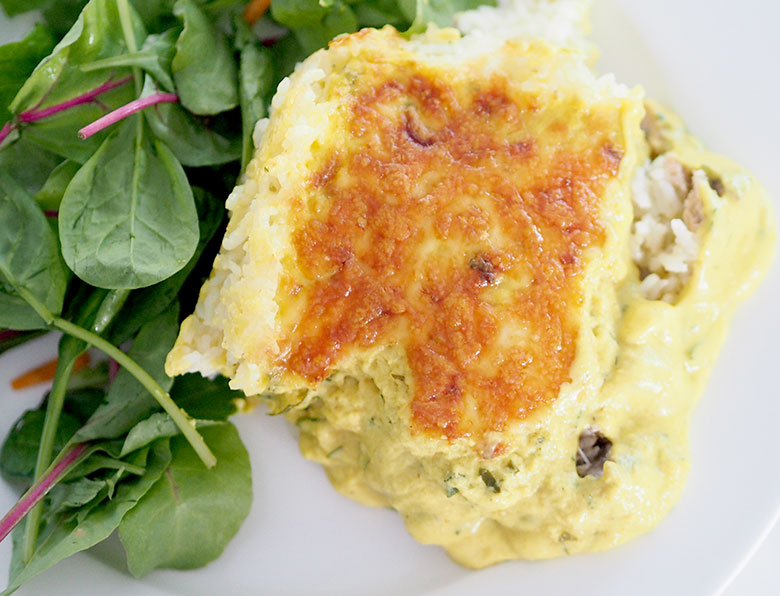 Ingredients
1 cup white rice
45g butter
2 tablespoons plain flour
1-2 tablespoons curry powder
1½ cups milk
½ cup mayonnaise
2 teaspoons lemon juice
2 tablespoon parsley, chopped
1 egg, lightly beaten
30g butter (extra)
1 egg, lightly beaten (extra)
Salt and pepper, to season
425g can tuna in spring water, drained and flaked
3/4 cup tasty cheese, grated
Instructions
Cook rice as per packet instructions.
To make the curry sauce, melt butter in medium sized saucepan over medium-high heat until foaming.
Add flour and curry powder. Cook and stir for 1-2 minutes or until mixture bubbles and begins to come away from the side of the pan. Remove from heat.
Gradually pour in milk. Whisk continuously until mixture is smooth.
Add mayonnaise, stir to combine. Return to heat, stir until sauce boils and thickens.
Add lemon juice and parsley, stir through. Reduce heat, simmer 1 minute.
Remove saucepan from heat, add egg, stir through. Set aside to cool slightly.
Meanwhile, add extra butter, egg, salt and pepper to cooked rice, mix to combine.
Spoon rice into a 3L capacity baking dish. Press rice over the bottom and side of the dish.
Spread tuna over rice base.
Pour curried sauce over tuna.
Sprinkle with cheese.
Bake pie bake in oven for 20-30 minutes or until golden. Serve.
By Kat – The Organised Housewife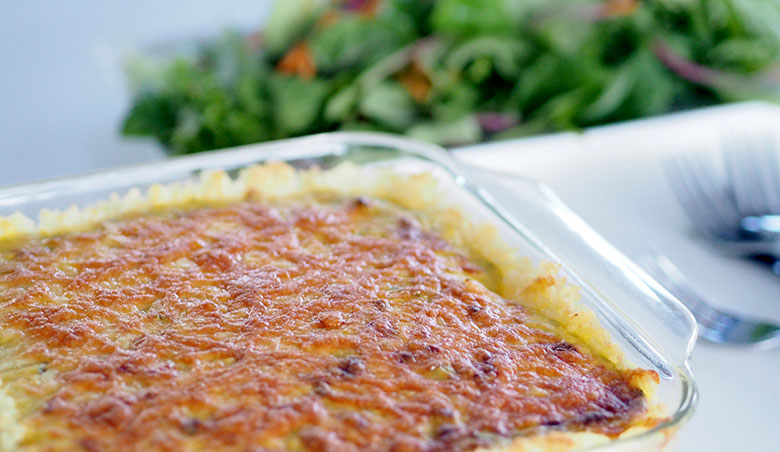 The base is made up of cooked rice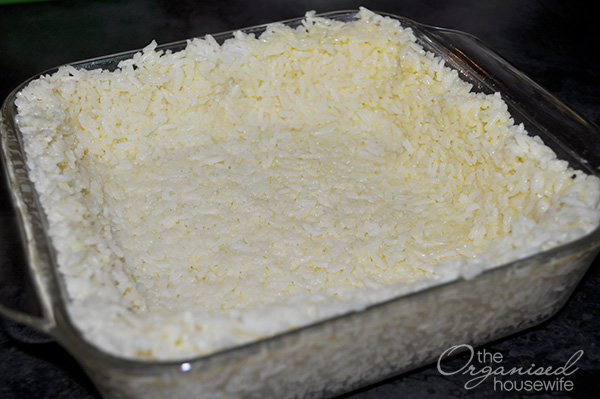 Cover base with a tin of salmon (removing the bones)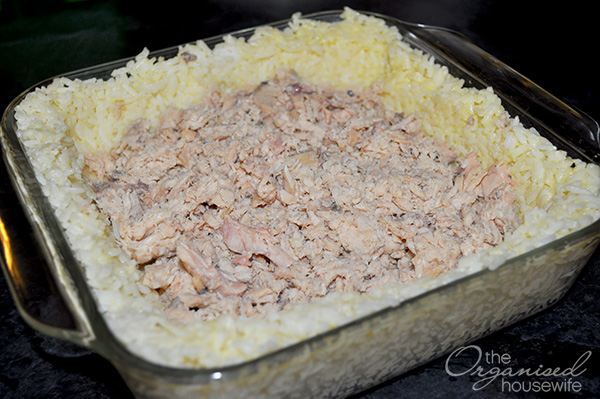 Top salmon with curry sauce and sprinkle with cheese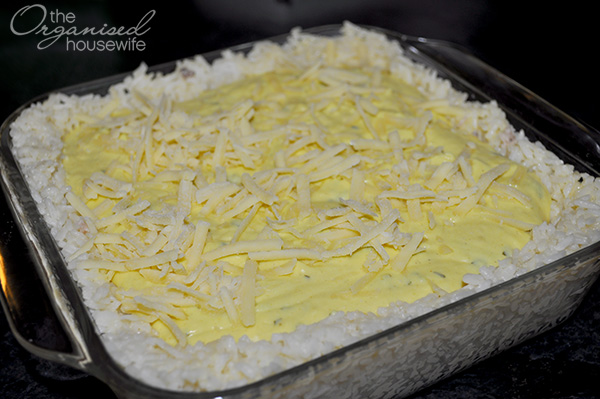 Note: this post has been updated with new photos, it was originally posted on 13th May 2013.
What does your family cook you for your birthday dinner?