These 100+ cookies from 1 mix have to be one of my absolute favourite recipes for so many different reasons. To make the basic batter it only requires 4 ingredients that you probably already have in your pantry and is super budget friendly.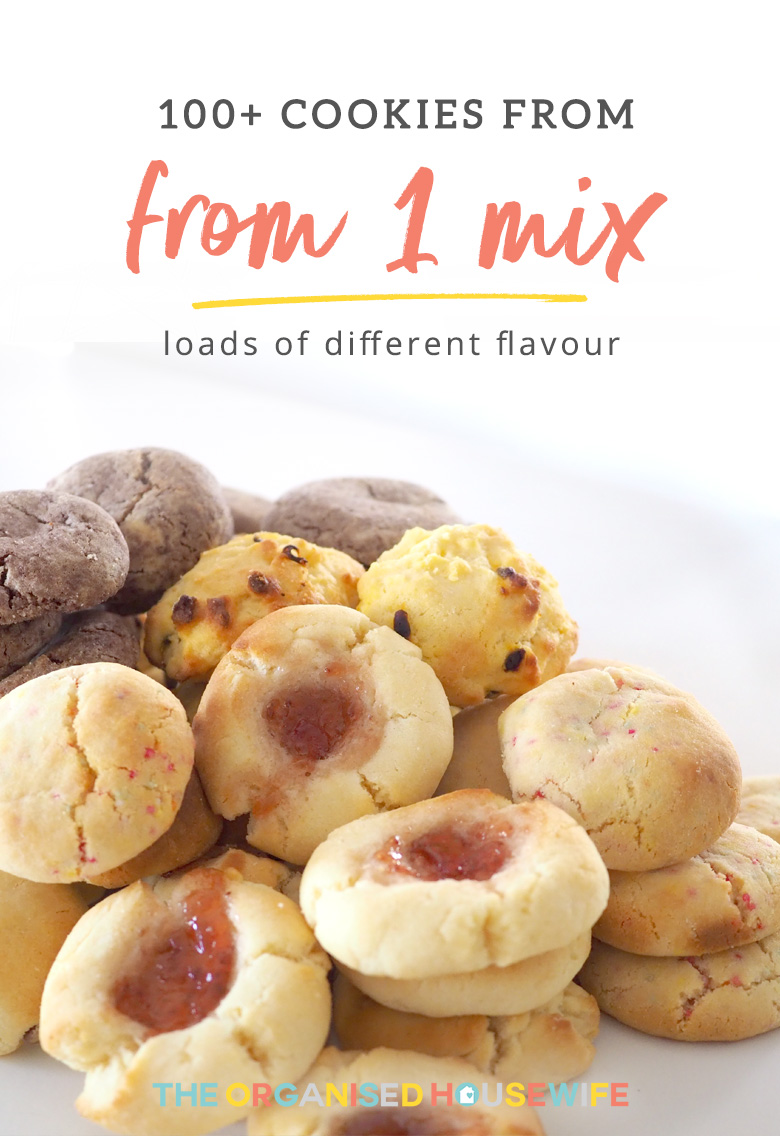 These are the reasons why I love this 100+ cookies from 1 mix recipe:
Reason #1 – They are so soft and buttery, I probably tend to undercook them so they are soft
Reason #1 – This recipe is really easy
Reason #3 – It makes so many
Reason #4 – You can create so many varieties of flavours from the one mix
Reason #5 – They are freezer friendly
Now I do say 100+ cookies from 1 mix, however, it does really depend on how big you roll your balls of batter.  I tend to make around 60-100 cookies, if I make jam drops I usually roll bigger dough balls which results in less cookies.

The Organised Housewife 50+ Freezer Friendly Lunch Box Recipes eBook is filled with loads of sweet and savoury lunch box recipes that are easy to make, delicious flavours (some sneaking in vegetables) and freezer friendly too!  Fill your freezer up with some of these snacks to have on hand for lunch boxes, making that morning lunch box packing madness a thing of the past. Read more about my ebook here.
100+ cookies from 1 mix

| | | |
| --- | --- | --- |
| Prep Time | Cook Time | Total Time |
| 10 mins | 10 mins | 20 mins |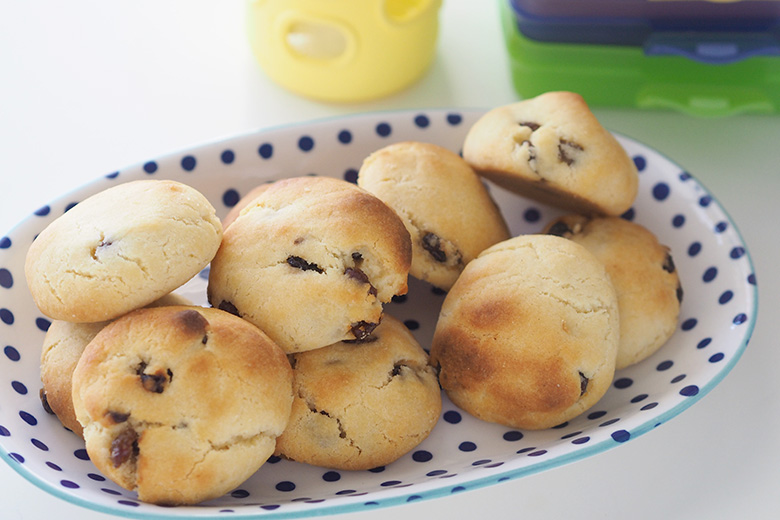 Ingredients
500g butter, room temperature
1/2 cup white sugar
5 cups self-raising flour
1 can condensed milk
flavourings of your choice
Instructions
Preheat oven to 180°C, fan forced.
Line several baking trays with baking paper or a silicone mat.
In an electric mixer cream sugar, butter and condensed milk.
Add flour, slowly mix to combine.
Divide mixture into desired portions for different flavour variations.
Add desired flavourings to each portion.
Roll rounded tablespoons of mixture into balls, flatten slightly.
Bake in oven for 8-10 minutes or until golden.
Rest on the pan for 5 minutes, turn onto a wire rack to cool completely.
By Kat – The Organised Housewife
100+ cookies from 1 mix flavour ideas
Really there are endless possibilities of the different flavour variations you could make, I'd love to hear what your favourite to make is! Below are some of my favourite 100+ cookies from 1 mix variations, I typically quarter my batter and create 4 different flavours.
SULTANAS – To a quarter of the mix add 3/4 cup sultanas.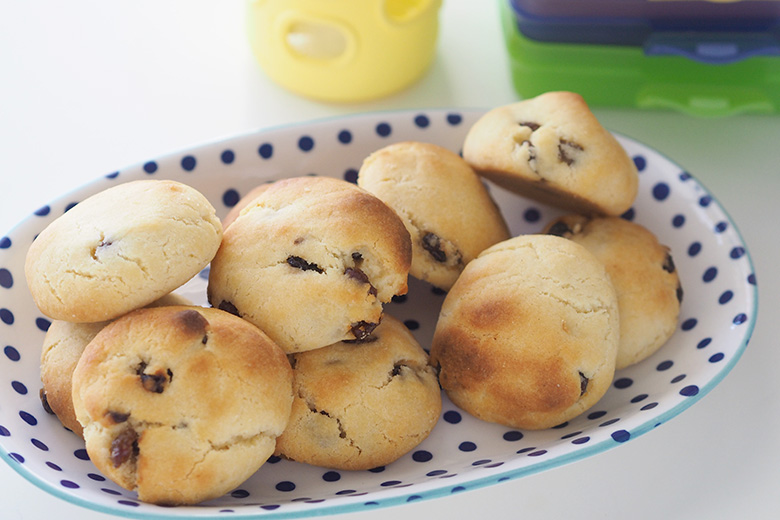 PASSIONFRUIT – To a quarter of the mix add the pulp of two passionfruits.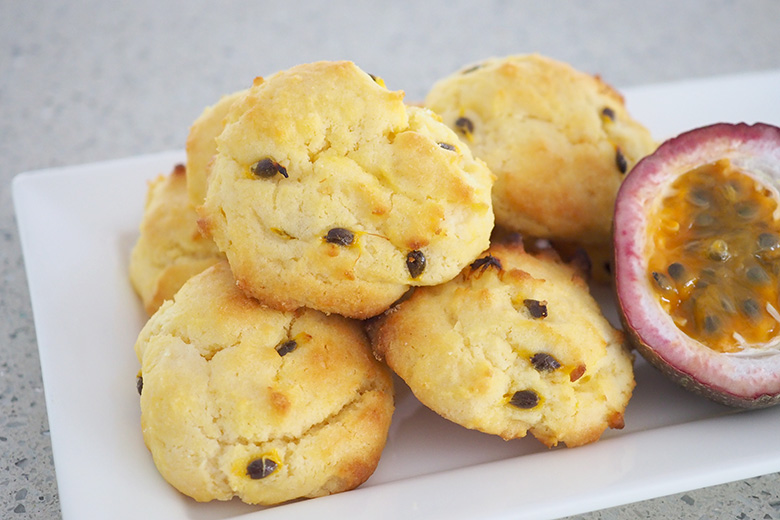 HONEY AND OATS – To a quarter of the mix add 2-3 tablespoons of honey and 1/2 rolled oats.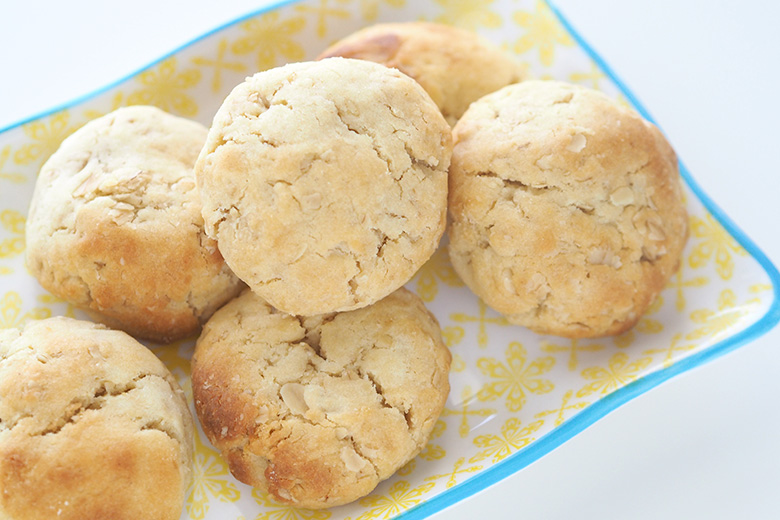 100'S AND 1000'S – To a quarter of the mix add 2-3 tablespoons of 100's and 1000's.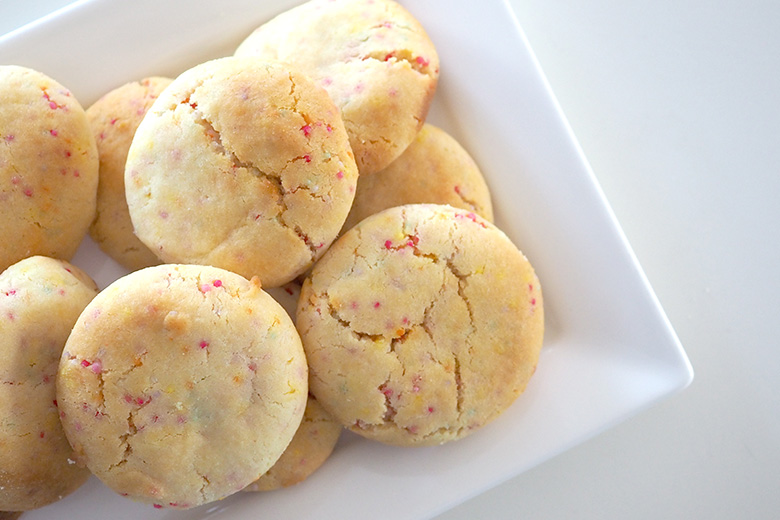 ROLLED 100'S AND 1000'S – To a quarter of the mix roll plain batter into balls and then roll ball over 100s and 1000's to coat.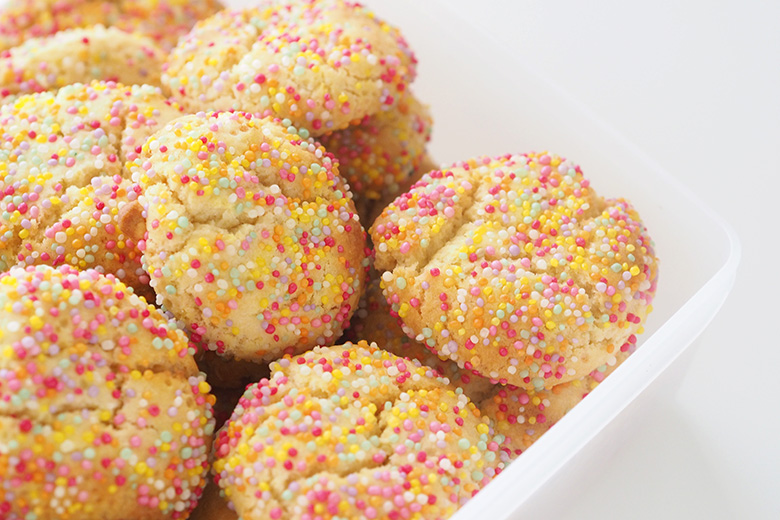 JAM – flatten cookies slightly, with your index finger push a hole in the dough just slightly, add a dollop of jam into the hole.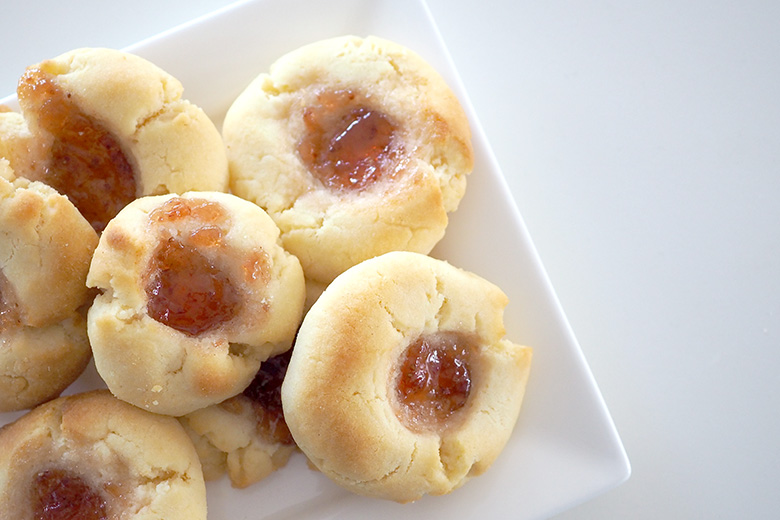 MILO – To a quarter of the mix add 1/4 cup of milo, or more if desired.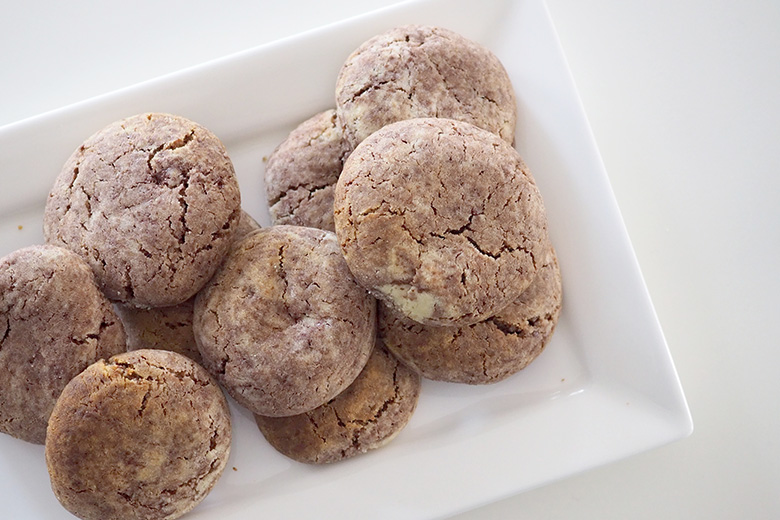 And more 100+ cookies from 1 mix ideas
Chocolate chips
White chocolate and macadamia
Cornflakes
Cornflakes and sultanas
Peanut butter
Nutella
Jam drops
Diced dried apricots
Nuts
Grated citrus zest
M&M's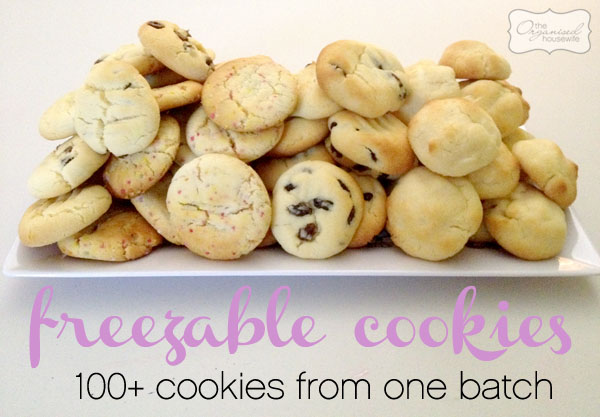 What's your favourite flavour combo?