The 'Everyday home to-do list' notepad makes it easy for you to get the everyday tasks done without having to think about them.
Life can get busy, and your head may feel full, leaving you feeling overwhelmed thinking about the simplest of tasks. As my kids have gotten older, my days have become busier with both family and business – it really is never ending! I have so much going on some days, I find I forget to do the simplest of things. I created this 'Everyday home to-do list' notepad to help myself and you to remember all the things to clean and tidy in your home so you can relax at the end of the day knowing you will wake up to a tidy home. The 'Everyday home to-do list' notepad is a great way to get the family involved, leave it on the kitchen bench with the initials next to the tasks, it'll save you having to nag!
The 'Everyday Home To-Do List' has:
Morning and evening tasks are split into 2 sections.
A column of tasks you can handwrite in, which you or your family need to get done on a daily basis and can tick off for the satisfaction of knowing there's one less job to be done!
The empty columns can also be used for things like dinner ideas, appointments, reminder to call…
Where will you leave the Everyday Home To-Do List so your family gets the hint?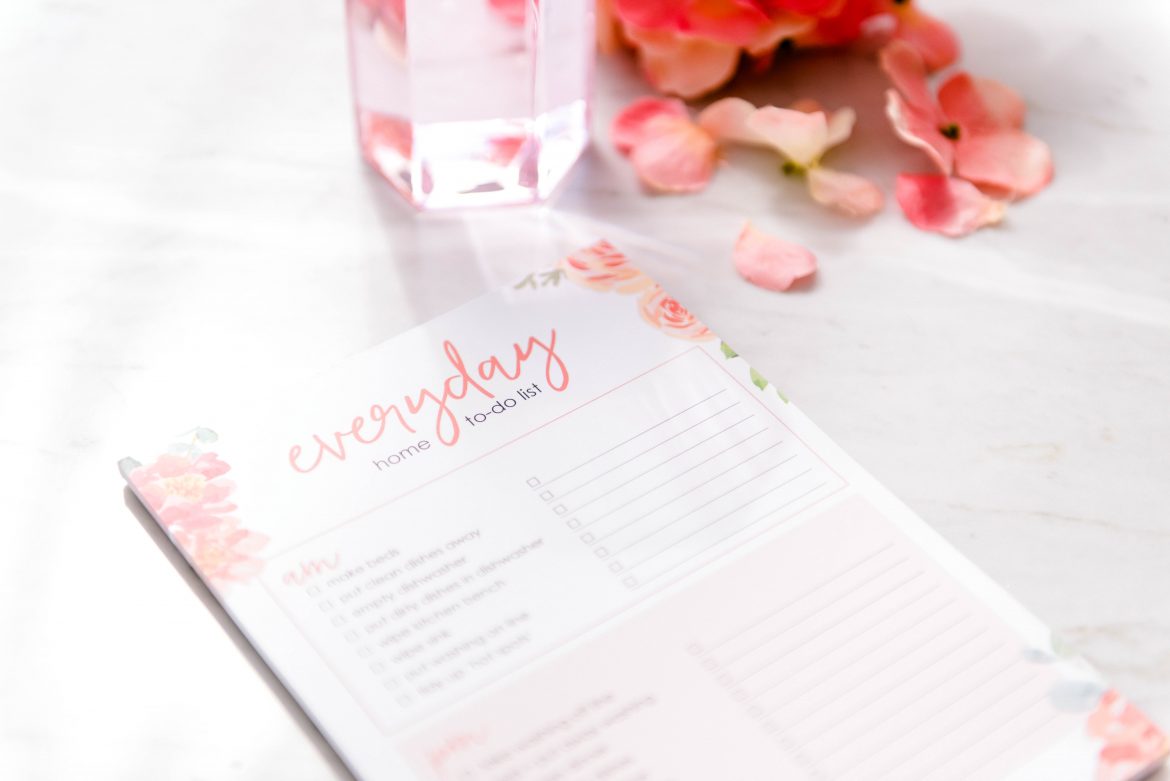 This 'Honey To-Do List' notepad will provide a helpful hint to your partner or loved one, of the little jobs that need doing around the home. Continue Reading
KAT'S lunchbox recipe cookbook
50 freezer friendly recipes that make for perfect no-fridge, no-heat lunches ideal for school, work, or even picnics!
The easy to follow recipes with full colour photos, and my how-to guide at the beginning of the book, means both experienced bakers and those a little newer to the kitchen, will have all the help they need.