Cleaning your dishwasher is an important job that's often overlooked. Here's how I clean our dishwasher and keep it like new!
Dishwashers are one of the best inventions ever made! They clean dirty dishes for you and save you time standing over a kitchen sink, especially after you've made a big meal need to deal with lots of dirty dishes, glasses and utensils. Over time, the dishwasher, which cleans everything, can create a build-up of soap scum, grease and food debris, which may impact the way your dishwasher works. A dishwasher needs to be taken care of regularly, requiring thorough cleaning for it to function at its best and provide you with the cleanest dishes. 
Here are some simple steps you can follow that will make your dishwasher continue to work efficiently as when you first bought it.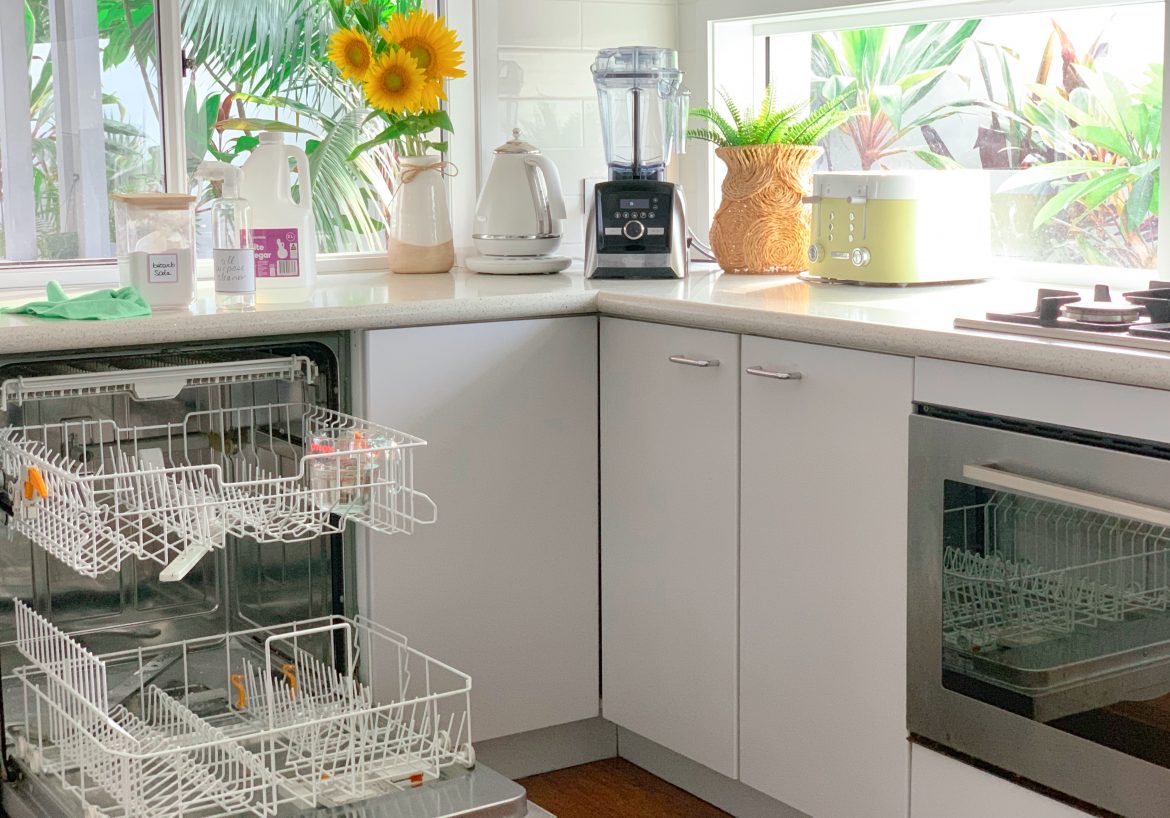 Cleaning Your Dishwasher
remove all dishes from your dishwasher.
use multi-purpose spray to wipe down the inside edges of the door.
spray inside your dishwasher along the base of the door (this is where I find the most gunk build up), and use a paper towel or old toothbrush to remove the gunk.
for stubborn gunk, pour over some boiling water and wipe away, no need to scrub too much as it will easily wipe away after it has gone through a cycle.
remove any food caught in the cutlery basket/tray.
place a jug filled with vinegar (I used 1 and a half cups) on the top rack of your dishwasher.
to freshen the smell of your dishwasher, sprinkle a cup of baking soda (or bicarb) into the bottom of it
turn your dishwasher on an economy setting, using the hottest temperature and run through a cycle.
once the cycle has finished, use a cleaning cloth to ensure that all gunk is removed.
Wipe down the outside of your dishwasher and any surrounding cupboards or walls that may have splatters from dirty dishes. The Peppermint Stainless Steel Cleaner is great for this and polishes and protects your stainless steel and chrome-plated surfaces.
it is best not to pour the vinegar into the bottom of the dishwasher as many run their drain pump at the start of each cycle to clear residual waste water left over from the previous load, therefore draining away the vinegar you just poured in.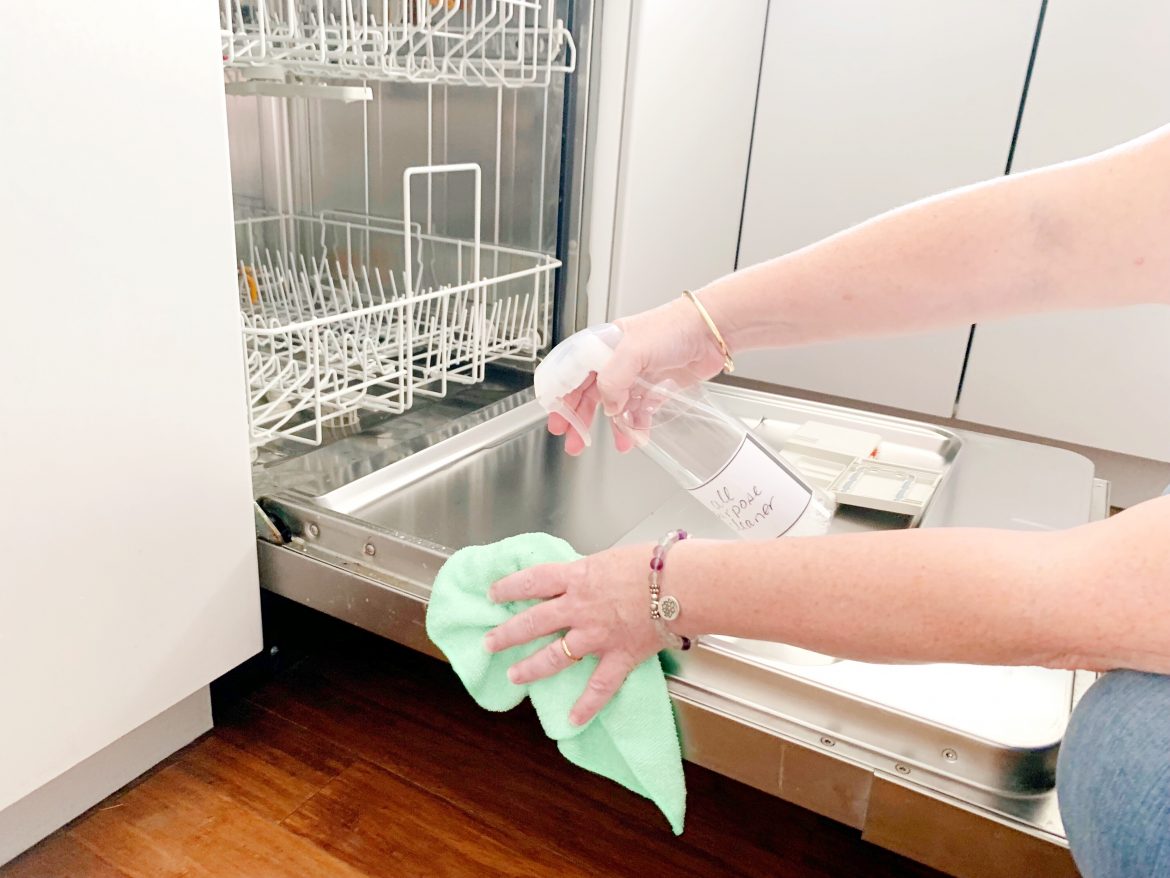 9 THINGS TO SPRING CLEAN THIS WEEKEND
As the weather starts to warm up, we start to open the windows letting in some fresh air and start wiping away the dust that settled over winter.  I've put together a list of a few things that may have been neglected the past few months and you can spring clean this weekend. Continue Reading
KAT'S lunchbox recipe cookbook
50 freezer friendly recipes that make for perfect no-fridge, no-heat lunches ideal for school, work, or even picnics!
The easy to follow recipes with full colour photos, and my how-to guide at the beginning of the book, means both experienced bakers and those a little newer to the kitchen, will have all the help they need.