A weekly meal plan packed with warm dinner recipes to get you through a cold and busy winter week.
Creating a weekly meal plan will not only save you time and money, it will also save you opening the fridge door at 5pm and wondering what to cook for dinner. I hope you enjoy this week's recipes, and that they help you to breathe a little calm into an otherwise busy week.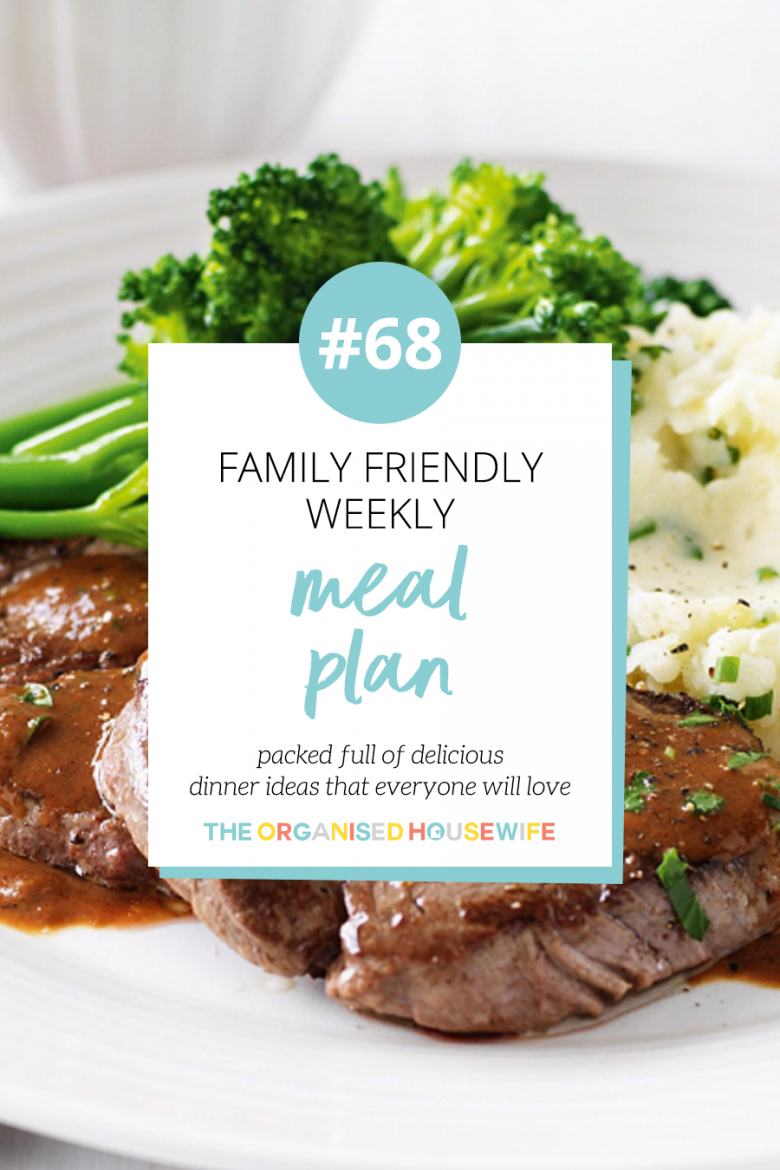 Find more of my meal planning tips here:

ARE YOU ON INSTAGRAM? – If you make any of these recipes, please share a photo, tag @theorganisedhousewife and add hashtag it #TOHDinners – I'd love to see what you're cooking!
MONDAY
Steak, Mashed Potato and Vegetables – an easy dinner for a cold winter night, and one that always goes down well with adults and kids alike in my house.
Find this Steak Diane with Chive Mash recipe here.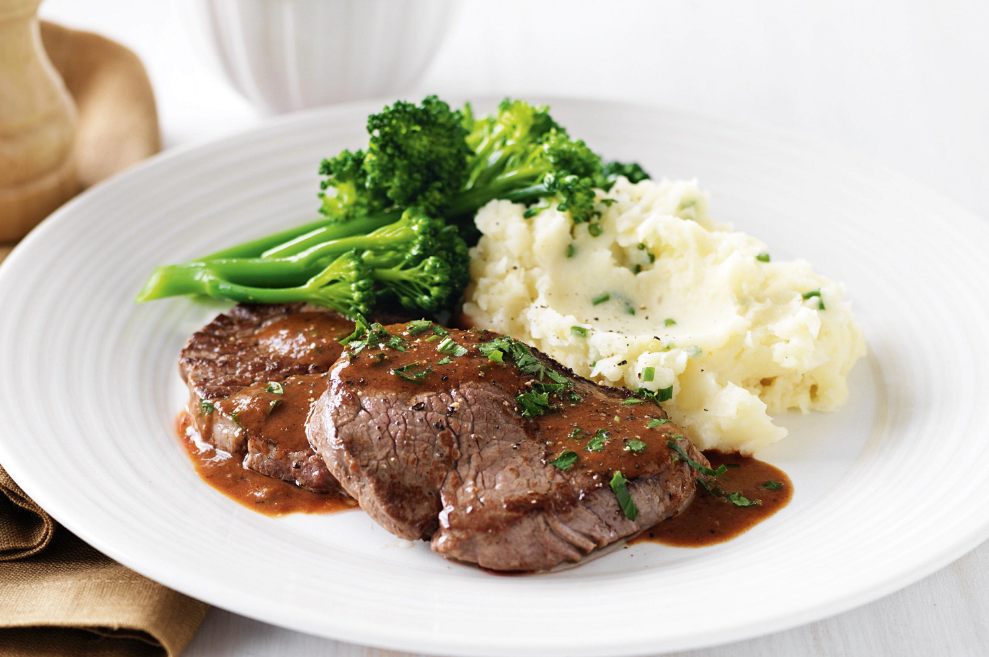 TUESDAY
Mexican Chicken Salsa on Pita Bread – I love my slow cooker! This incredibly yummy Mexican Chicken Salsa cooked for 8 hours in the slow cooker whilst I was at work, and then this meal was assembled in just 10 minutes! I popped the salsa on top of pita pockets and topped them with cheese and rocket. Presto.
Find my Slow Cooker Mexican Salsa Chicken recipe here.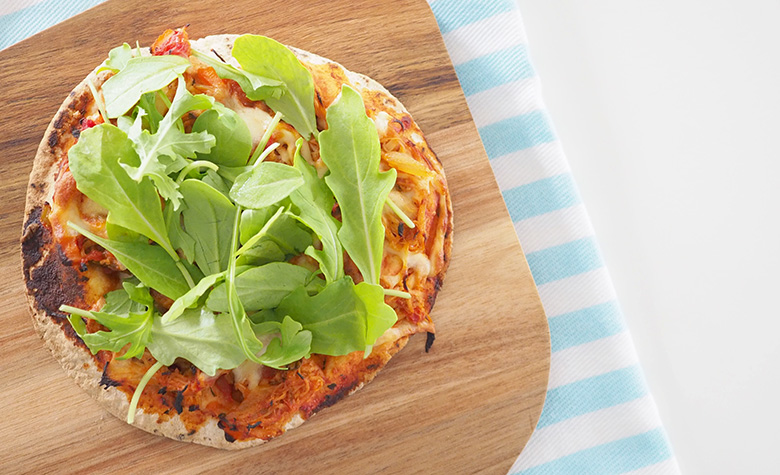 WEDNESDAY
Mexican Chicken Salsa on Pasta – the versatility of this recipe is fabulous! This meal was made with leftovers from last night's Slow Cooker Mexican Salsa Chicken, except I served it over pasta. Follow the recipe link below to see 5 different dinners that can be made from this one recipe.
Find my Slow Cooker Mexican Salsa Chicken recipe here.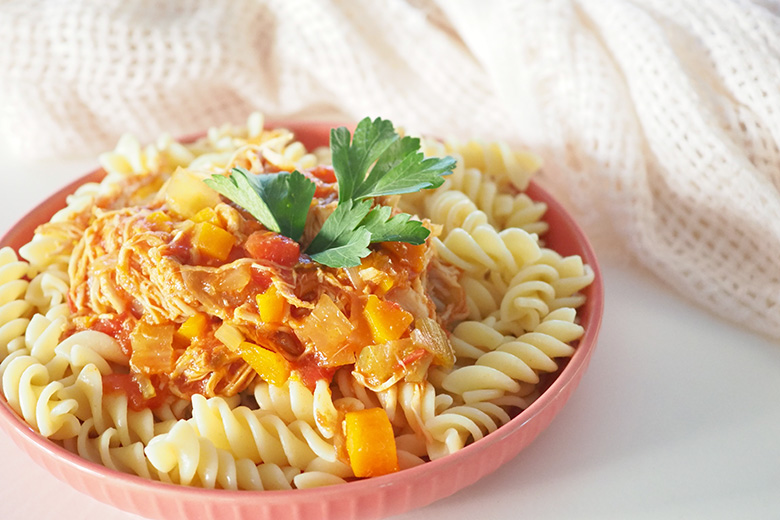 THURSDAY
Singapore Noodles with Prawns – this delicious dish can literally be put together in a matter of minutes! A yummy meal for the entire family on a cold winter night.
Find this Singapore Noodles recipe here.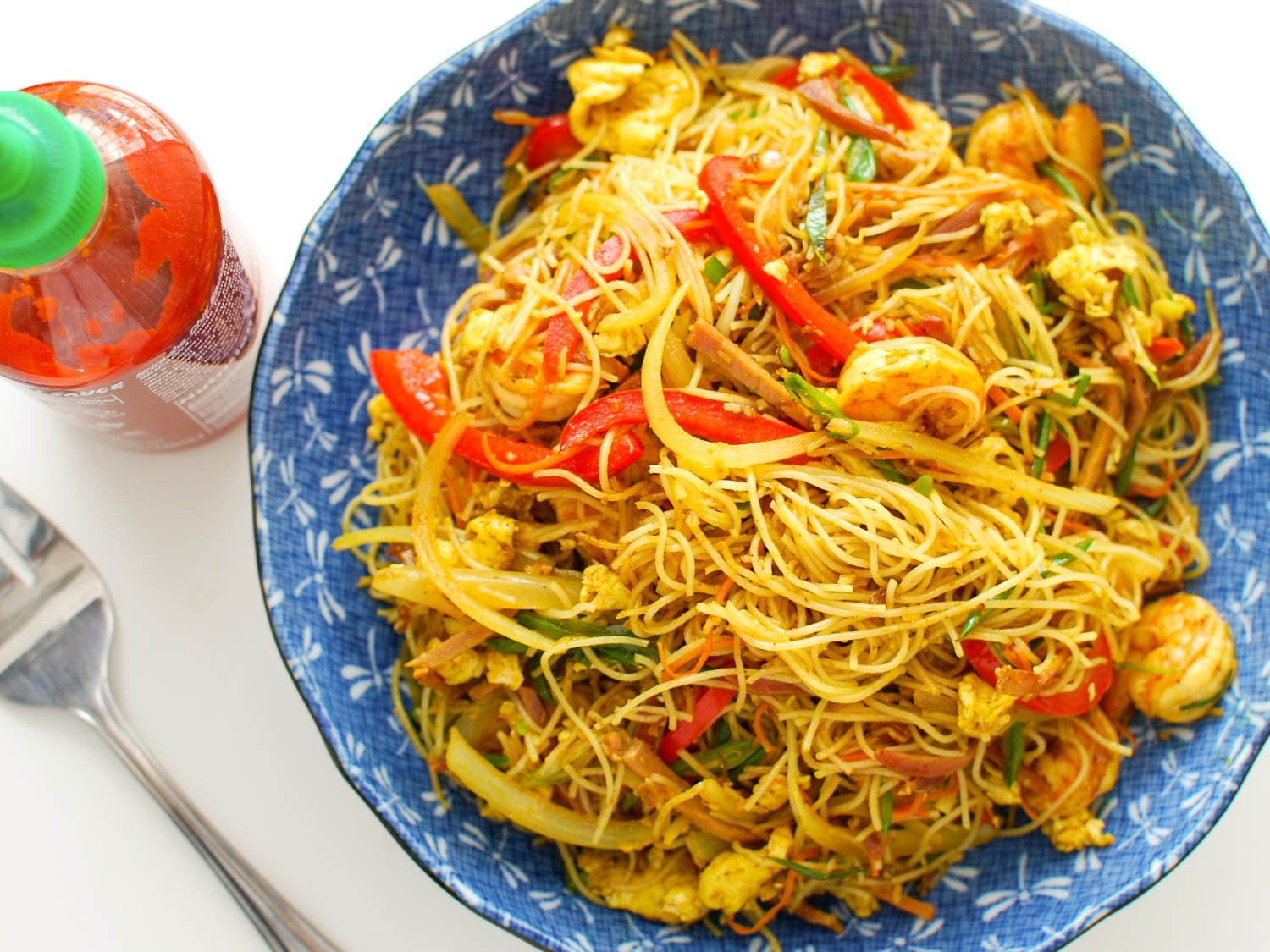 FRIDAY
Chicken Carbonara Pasta Bake – a great weekday dinner that can be prepared pretty quickly. My whole family enjoys this meal, and they especially love the cheesy carbonara twist.
Find my Chicken Carbonara Pasta Bake recipe here.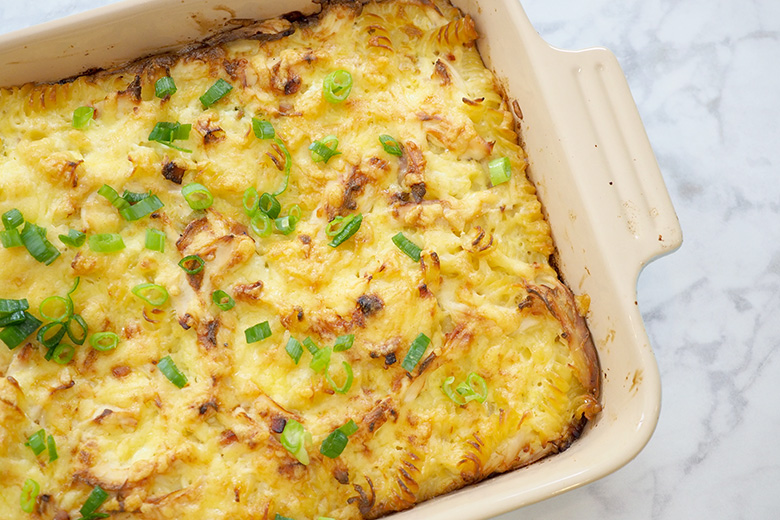 SATURDAY

Chicken and Pumpkin Coconut Curry – a super delicious and creamy curry that has the added bonus of being healthy too! I like to make this dish on a weekend as it does take a little time to prep and cook – but it's definitely worth the extra effort.
Find my Chicken and Pumpkin Coconut Curry recipe here.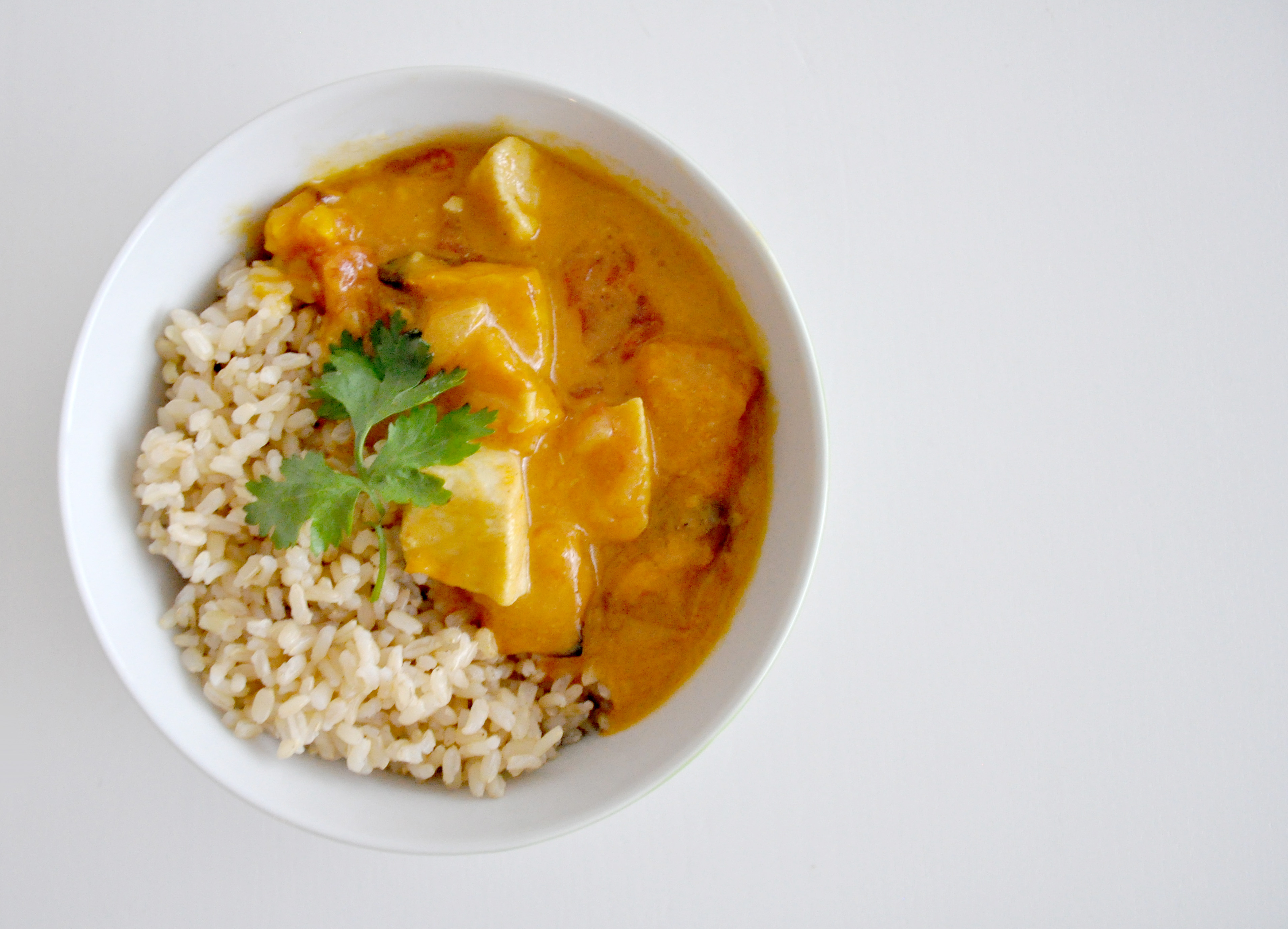 SUNDAY
Pumpkin, Bacon and Feta Frittata – a fuss-free way to end the week! This recipe takes very little effort to prepare, and tastes delicious when accompanied with most salad and veggie side options. I made two of these so I could freeze the second for a quick dinner option in the future.
Find my Pumpkin, Bacon and Feta Frittata recipe here.
BAKING
Cheesy Bacon and Vegetable Muffins – I like to bake something on the weekend that I can freeze and have on hand to easily pop in the kid's lunchboxes throughout the week. These muffins are a great alternative to boring Vegemite sandwiches, they freeze really well, and are super easy to make too!
If you love these muffins, check out my Lunch Box Recipe Cookbook which has over 50 (including this one!) delicious nut-free freezable recipes.
Find my Cheesy Bacon and Vegetable Muffins recipe here.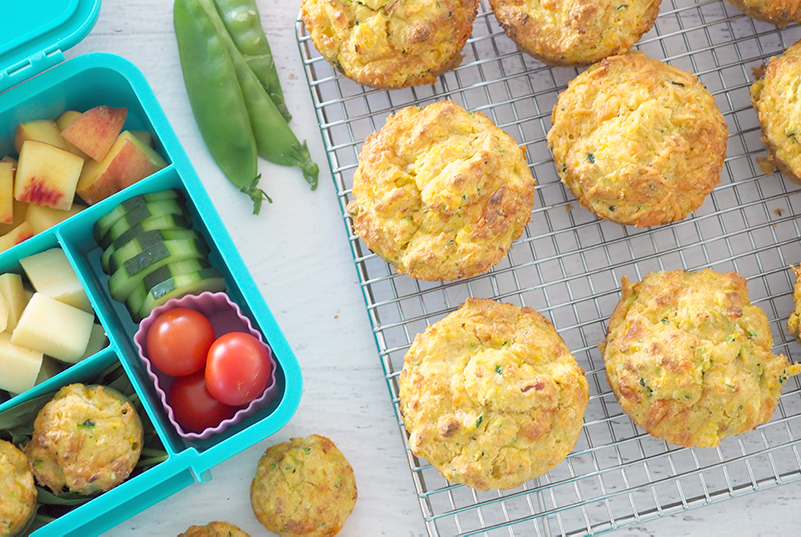 SHOP: My Lunch Box Recipe Cookbook

Please share, what are you cooking this week?
I would love for you to share your family's weekly meal plan in the comments below (email me photos too if you wish), I'll pick one to share every few weeks instead of mine as it's good to get variety and share what other families eat too!