This is a recipe partnership with Russell Hobbs
I use my slow cooker all year round as I find it convenient to start dinner in the morning and have ready at the end of a long, busy day. Depending on the recipe you use, you can serve it immediately or quickly cook up some pasta or rice to make it a complete meal. There are so many different kinds of recipes you can cook in the slow cooker, like roasts, curries, salads, soups, desserts etc. I have a recipe so versatile that you can create quite a few different dinners from the one recipe… My family absolutely love it!!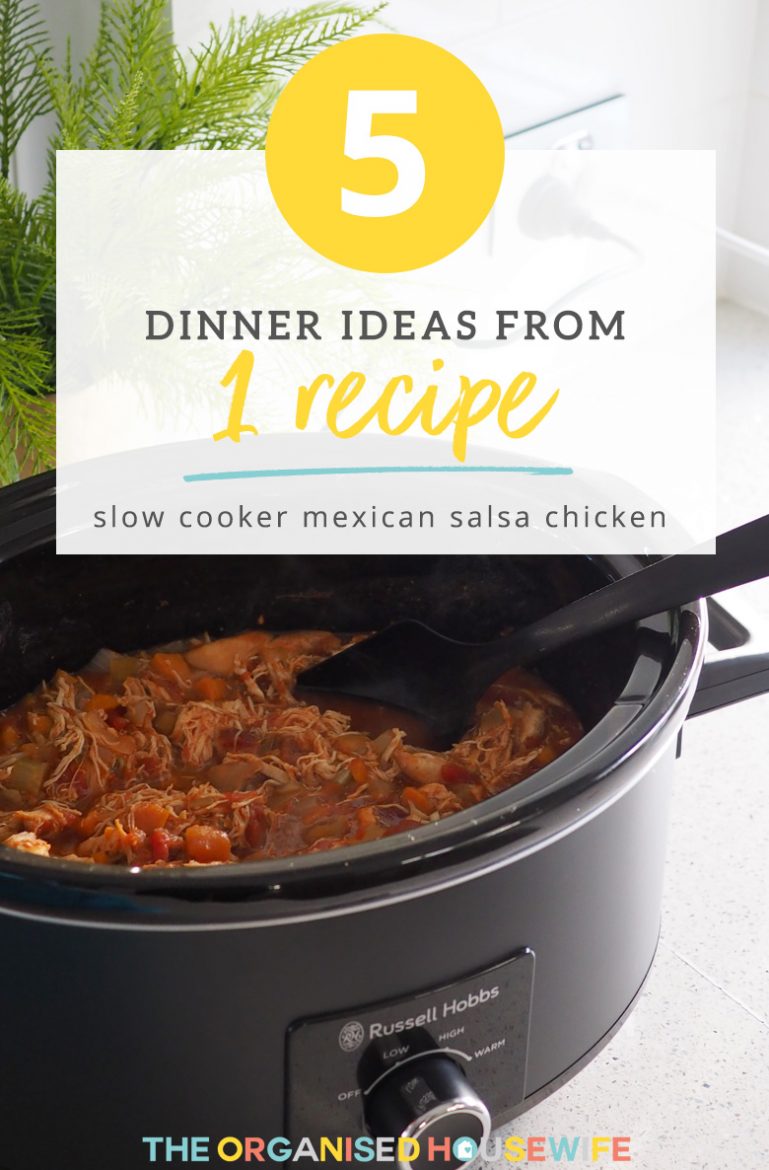 We love Mexican in our household and I have found this recipe to be a great base when creating a variety of dishes. My Slow Cooker Mexican Salsa Chicken uses 1.5kg of chicken, which once cooked shreds up beautifully and it so versatile, that it can actually make several different meals using the one recipe:
CASSEROLE – simply serve the Slow Cooker Mexican Salsa Chicken on top of pasta.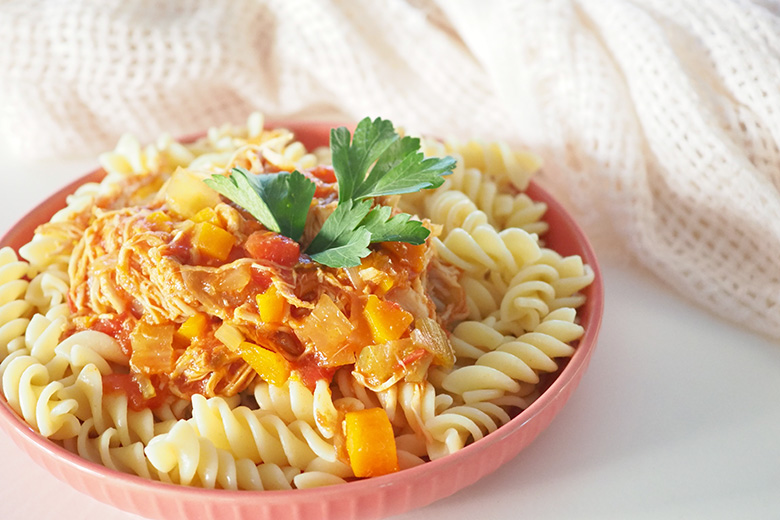 PIZZA – Add Slow Cooker Mexican Salsa Chicken on top of a pizza base or on top of pita bread to make a light lunch. Sprinkle with cheese and place in the oven until cheese has melted and top with rocket. Add additional toppings if desired.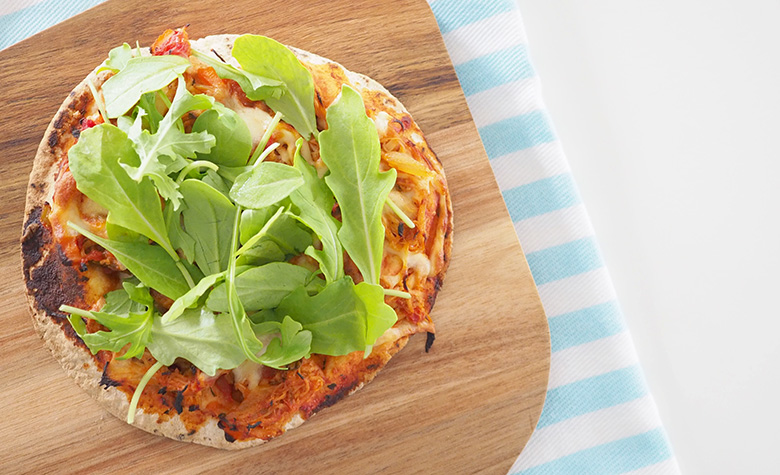 BURRITOS – Top a tortilla with lettuce, Slow Cooker Mexican Salsa Chicken, capsicum, avocado and sour cream for a quick meal.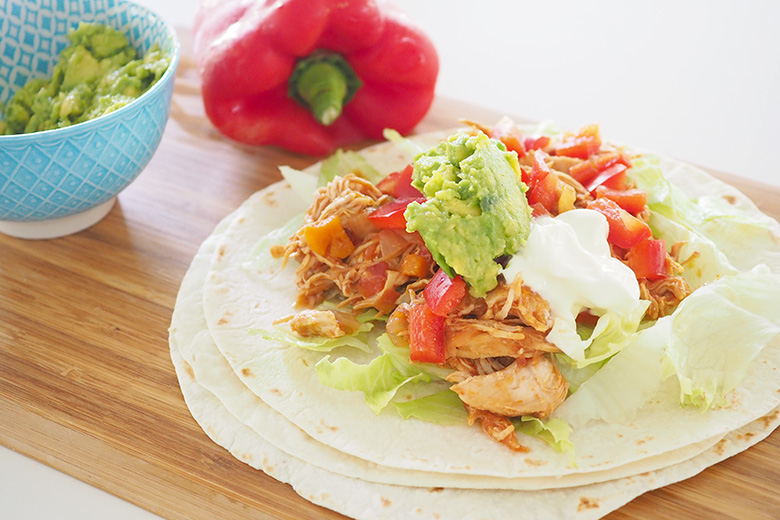 PASTA BAKE – cook 2 cups of pasta following packet directions. Stir 1/2 cup sour cream through 2-3 cups of Slow Cooker Mexican Salsa Chicken. Mix through cooked pasta. Spoon into a casserole dish, top with 1/2 cup cheese and bake in moderate oven for 20-30 minutes or until cheese has melted.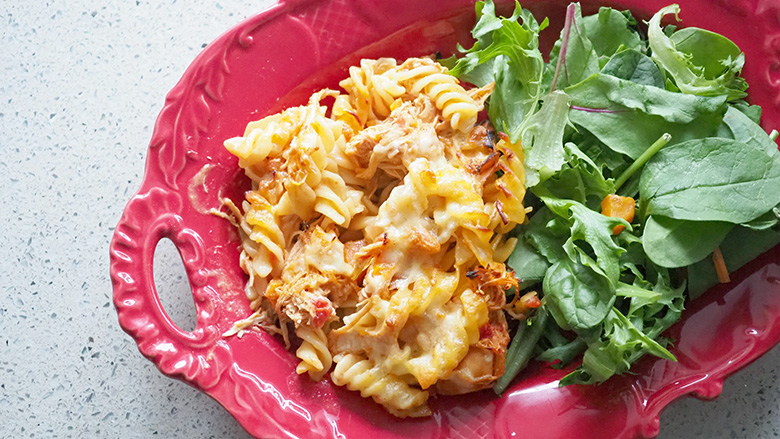 ENCHILADAS – Place half a cup of Slow Cooker Mexican Salsa Chicken onto a tortilla, sprinkle 1-2 tablespoon of cheese, roll up tortilla and place in casserole dish. Repeat with desired number of enchiladas. In a small bowl, add 3/4 cup sour cream and a packet of chicken single chicken cup-a-soup dry mix (alternatively, you could use 1 teaspoon of chicken stock). Pour the cream mix over the tortilla's. Sprinkle with half a cup of cheese, place in a moderately hot oven and bake for 20-30 minutes or until cheese has melted and browned, serve with salad.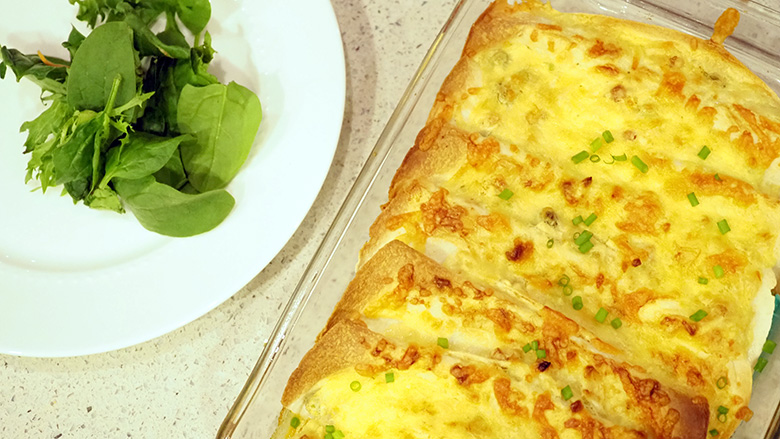 When you're looking to purchase a slow cooker, I recommend you consider that it's large enough for you to place a roast-sized piece of meat into or that you can cook a double batch of the recipe. I've been using the Russell Hobbs 7L Slow Cooker which has 3 different heat settings, low, high and warm, giving you the best temperature for your schedule, low for 8-9 hours of cooking, high for 3-4 hours, and warm for keeping food at the ideal serving temperature. I love the 7-litre capacity making it large enough to cook a double batch (8+ serves) which allows for leftovers to be frozen (a night off cooking!!). Clean-up is a breeze as the removable ceramic pot and tempered glass lid are dishwasher-safe. The matt black finish is very stylish, along with an impressive price tag of only $69.95. Find stockists here.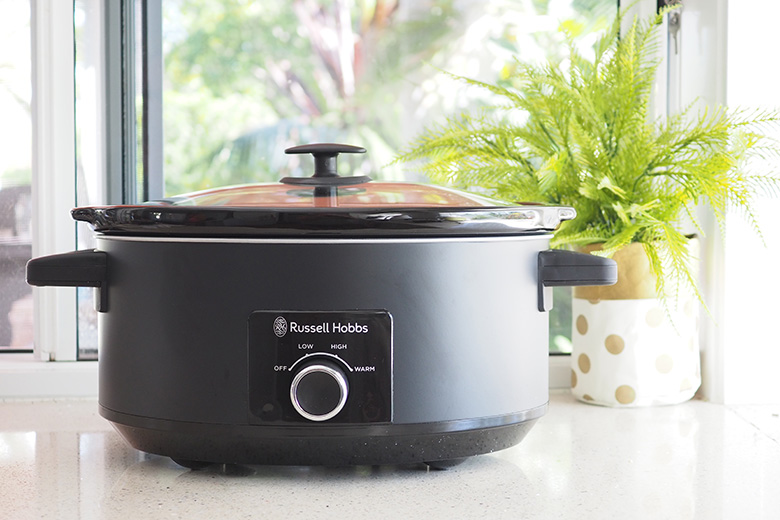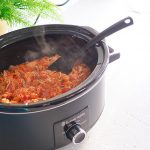 YOU WILL NEED
1.5kg chicken breasts

30g taco seasoning

1 onion, diced

3 celery stalks, diced

3 carrots, diced

453g mild salsa sauce

400g diced tomatoes
Instructions
Place the chicken breasts into the bottom of the slow cooker.
Sprinkle taco seasoning over chicken pieces.
Add onion, celery and carrots over top of seasoning.
Then top with salsa and tomatoes.
Place lid onto slow cooker and cook on low for 6-8 hours.
Lift lid and shred chicken pieces with a fork and mix through the sauce.
I used onion, carrot and celery, however, you can add more vegetables in this recipe if you wish.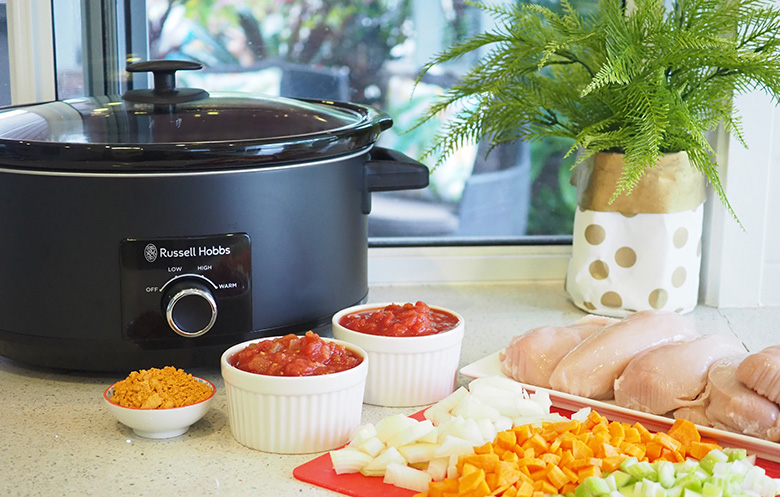 This ceramic bowl is large enough to place all the chicken breasts in a single layer.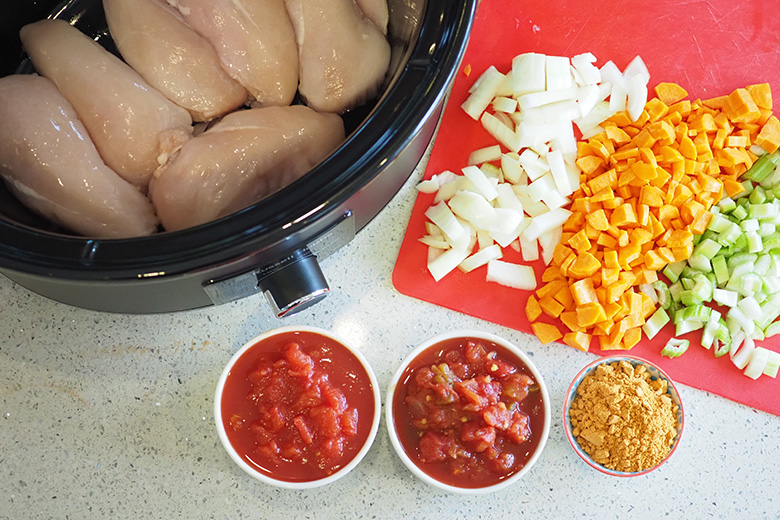 I add in all the ingredients and no extra juices as the chicken will produce liquids as it cooks.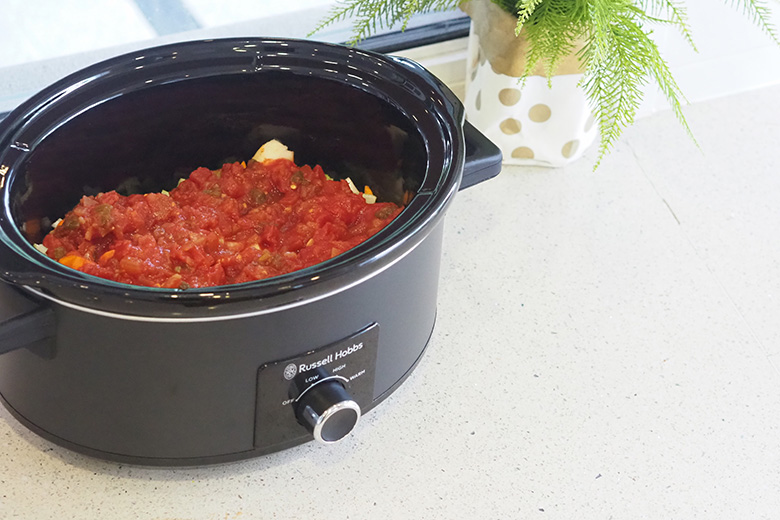 The chicken shreds up so easily, you can pull it apart with two forks.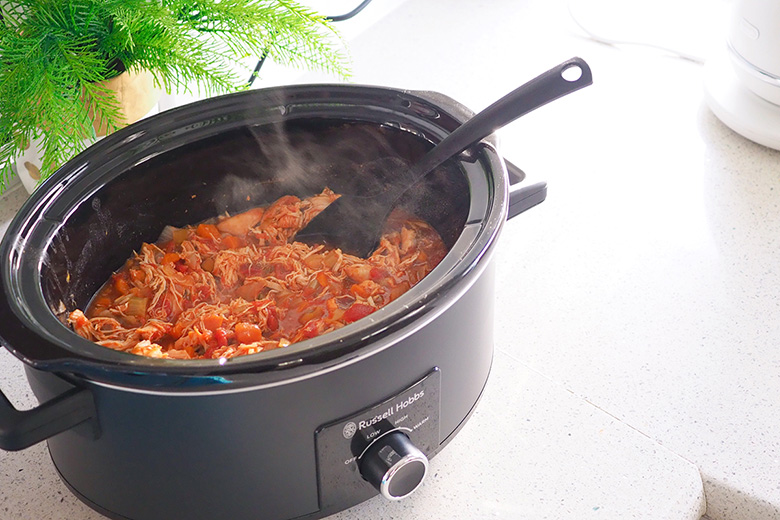 What meal would you turn this Salsa Chicken into?
This post is run in accordance with my disclosure policy.