Don't let self-isolation put a dampener on Easter! Make the most of Easter day at home by creating memories and magic that include tradition, tasty treats and a little craft time too.
Easter can still be amazing, memorable and magic, despite being stuck at home. Whilst you might not be able to physically see extended family, there are ways to connect with them whilst enjoying the day with those you're self-isolated with. Here are some easy ways to inject tradition, craft time, tasty recipes and a belly-full of laughs into your Easter day at home.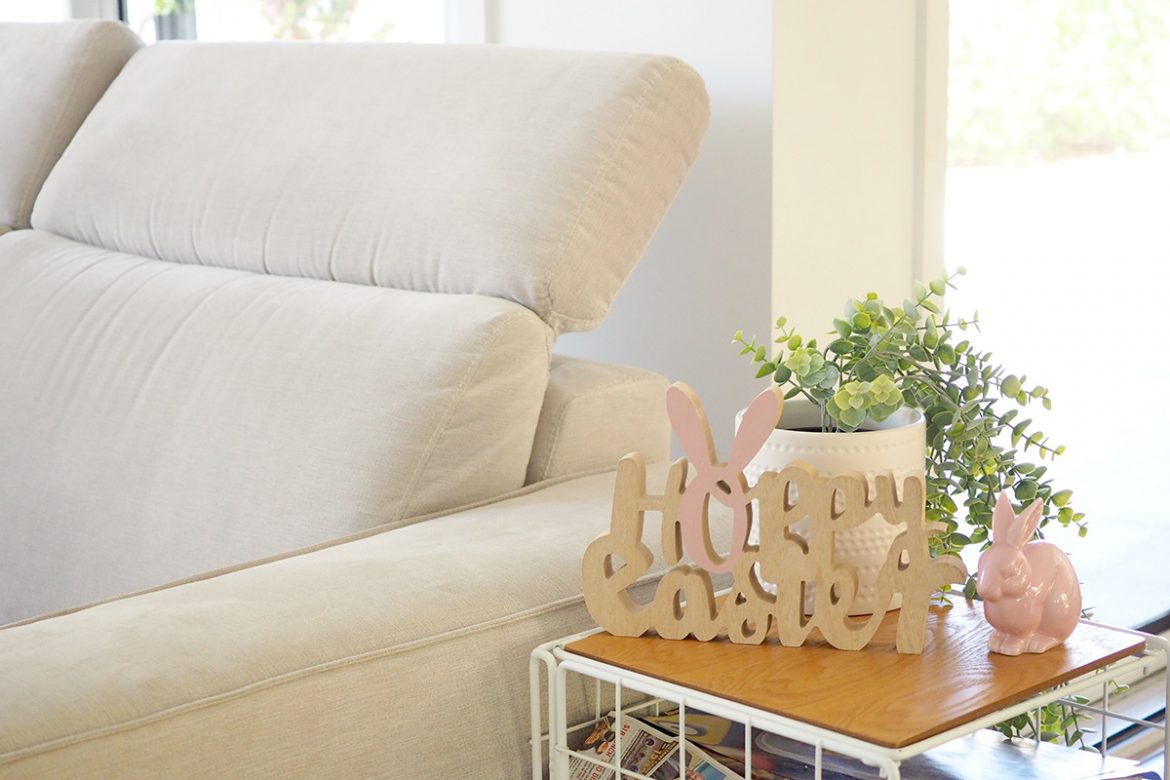 Easter Craft
Get the kids excited about the arrival of the Easter Bunny (and fill in some of that spare time you currently have) by doing Easter craft with the kids. Depending on your child's age, some of these crafts can even be completed without your assistance (I totally get it – we all need a quick breather from our kids sometimes).
Easter Hats – just because the school Easter bonnet parade was cancelled, doesn't mean the kids can't still create a masterpiece! Check out a huge range of Easter hat ideas here, ranging from simple and easy hats to absolute show-stoppers.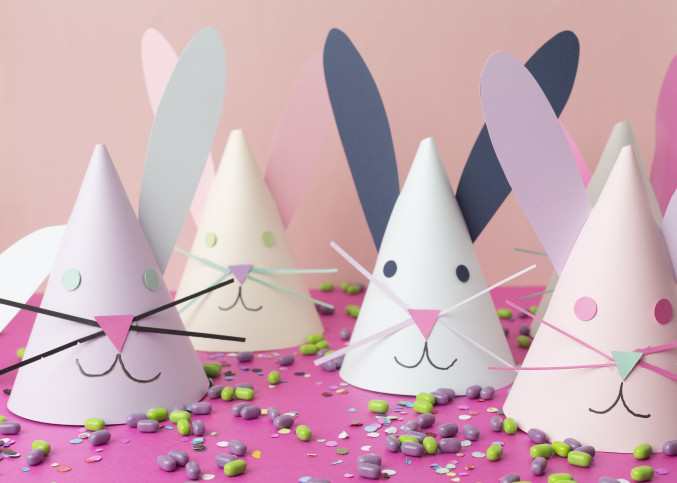 DIY Craft – get the kids off the screens and engaged in some festive creativity, with this collection of easy, fun and affordable Easter craft ideas here. There are some adorable ideas for Easter egg decorating here too.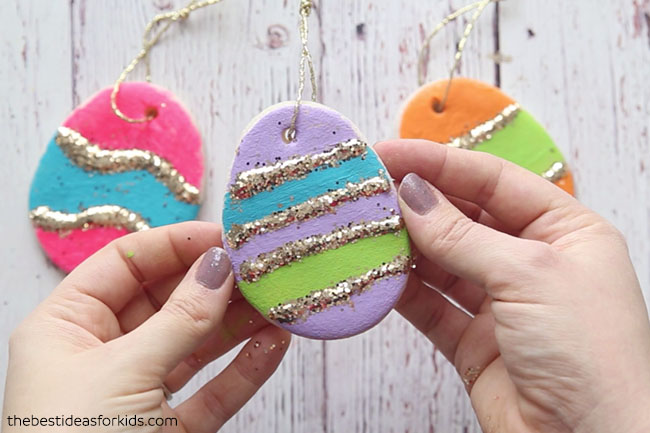 Haven't got any craft resources at home? This gorgeous Easter Bunny Bunting is available here as a download from my shop, so you can simply purchase and print. A super easy craft project that will add a little Easter spirit into your home.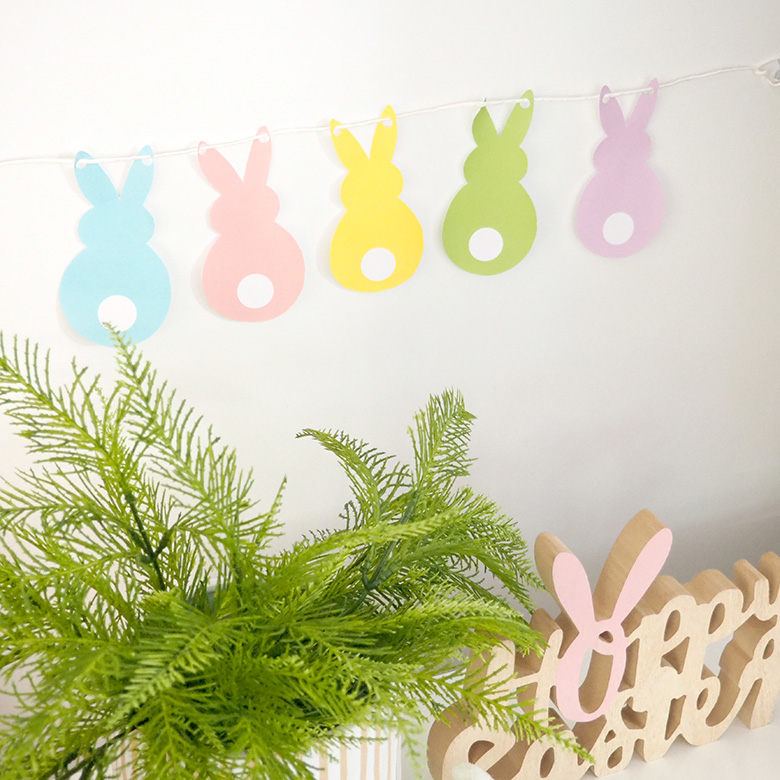 Easter Colouring-In – this collection of FREE Easter Colouring Pages here will help ignite your child's festive Easter spirit. Pop them on the wall when they're done to help create those festive feels at home.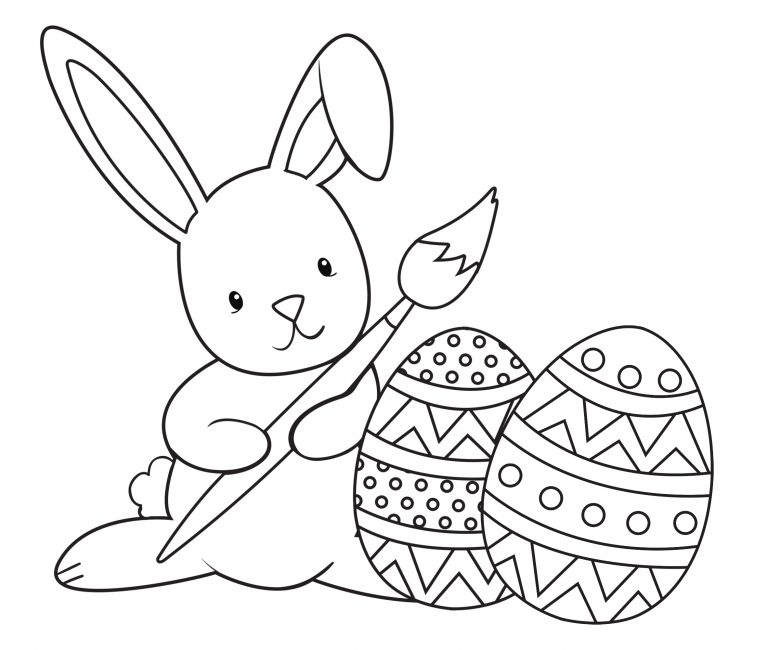 Easter Traditions & Activities
My family doesn't have a lot of Easter traditions, but the ones we do have are precious to us. An Easter at home is a great opportunity to create traditions that are unique to you and your little lot or to tweak older traditions that you may not be able to do this year due to self-isolation. Filling the day with Easter activities is also a great way to ensure the day is full, fun, and festive.
Here are some ideas to get you started:
Decorate – filling the home with the Easter arts and crafts that the kids have created is a great way to spark excitement. You could even create an Easter Advent Calendar like this one so that the kids can count the days to the big bunny's arrival.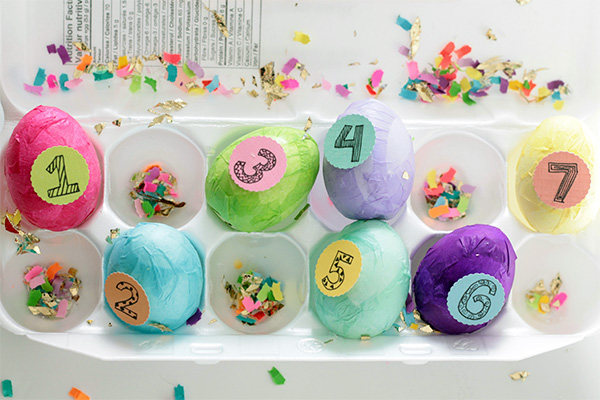 Image source: Squirrelly Minds
Easter Egg Hunt – when my kids were young, the Easter Bunny would hide all the Easter eggs in our backyard, sparking a very exciting early morning Easter egg hunt. He would often leave white footprints too (aka. white talcum powder), which was incredibly exciting! The kids would each have a bucket as they raced each other around the yard trying to find the most eggs.
Backyard Game – why not add another element of outside fun into the day? A game of backyard cricket, hopscotch or even Simon Says with your family can provide lots of giggles and good memories… and might even become a tradition that sticks for years to come.
Indoor Games – my family love a good old fashioned board game! You can check out some of our Favourite Board Games To Play With The Kids here. There are also some fabulous puzzles available from The Organised Housewife Shop here – we popped these babies on the shop last week and they sold out overnight! Rest assured we've sourced more though, and they'll hopefully be at Organised HQ very soon (and we promise to post them out ASAP!). There are even some fabulous brain puzzles in there too.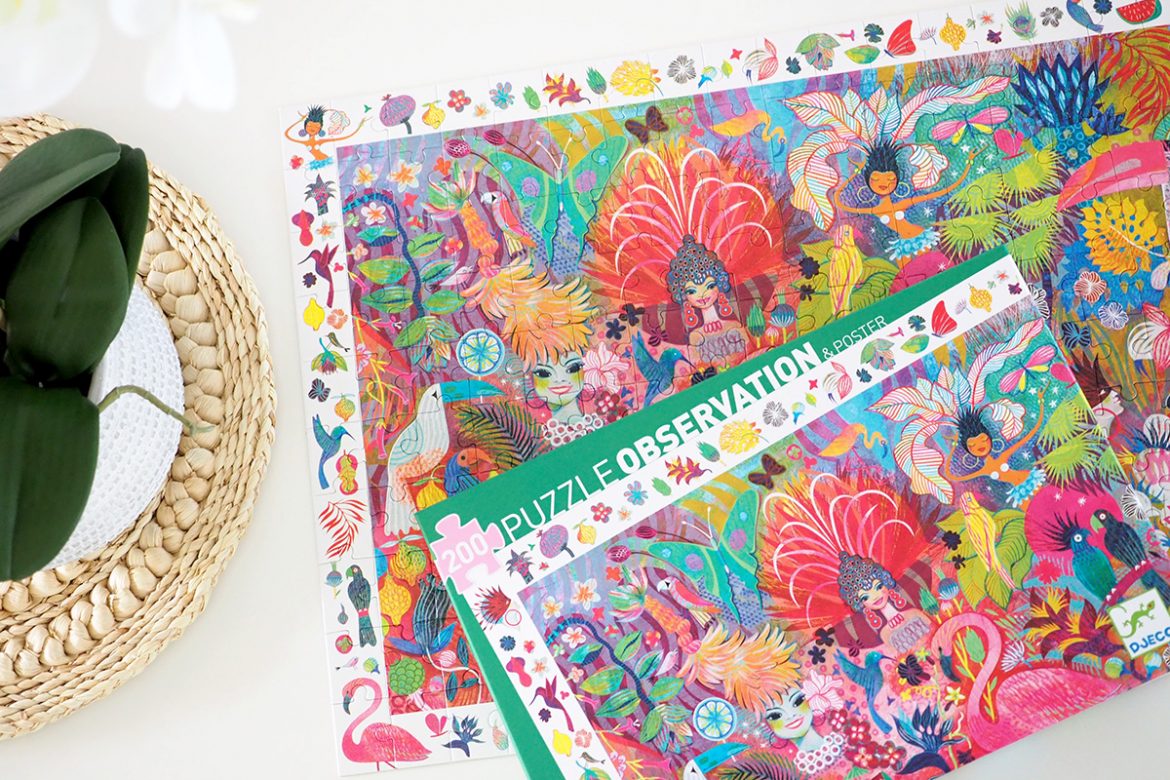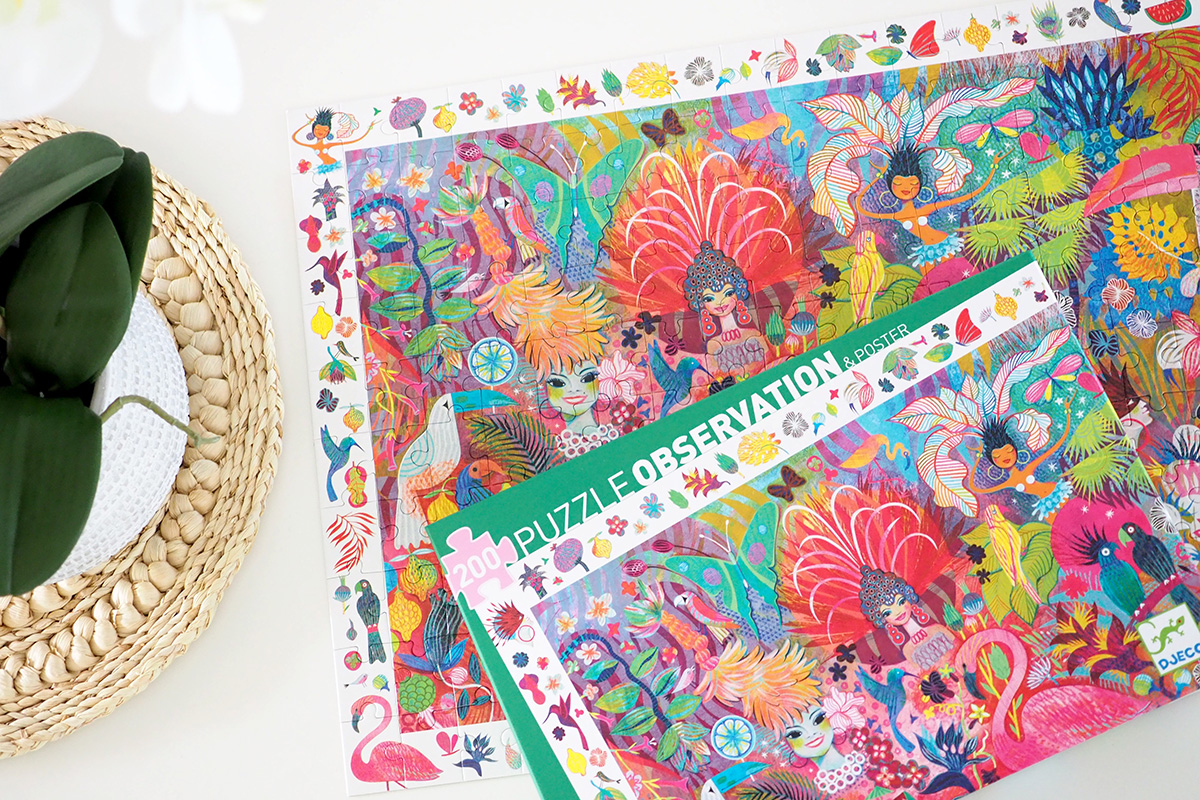 I like to set up the puzzle on the dining table and then when we all feel like it we just sit and add. We did this one above all together as a family, took about an hour. I can't wait to get the 1000+ piece puzzles they should take a few days!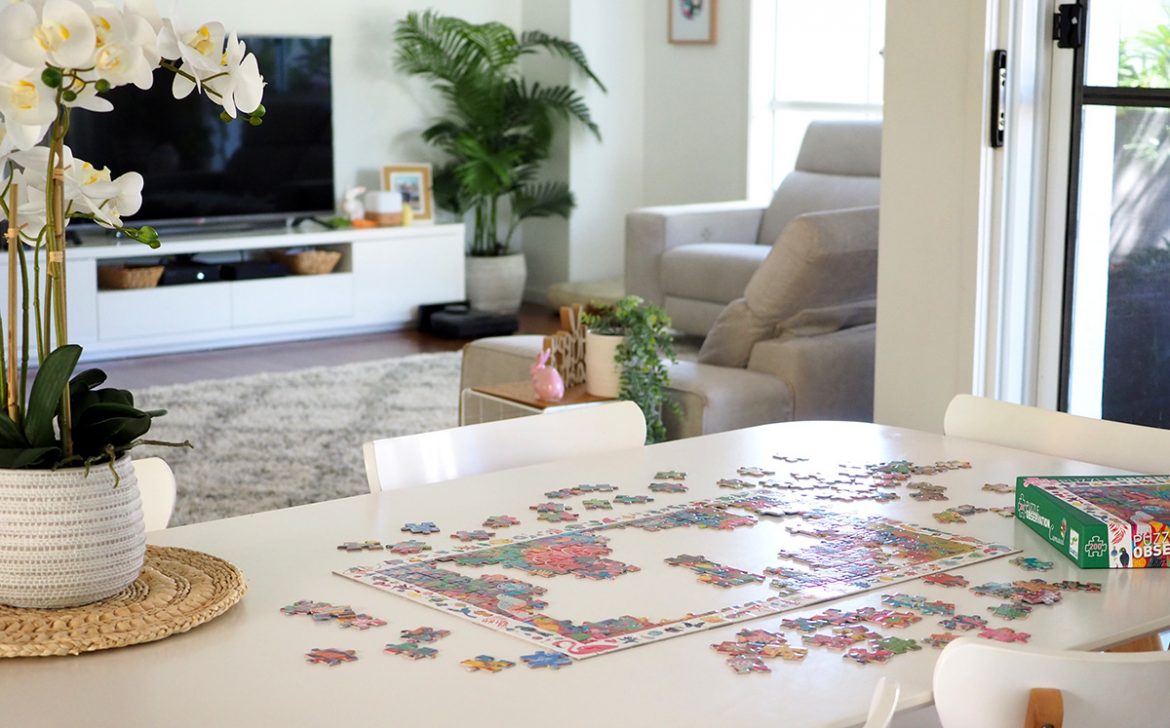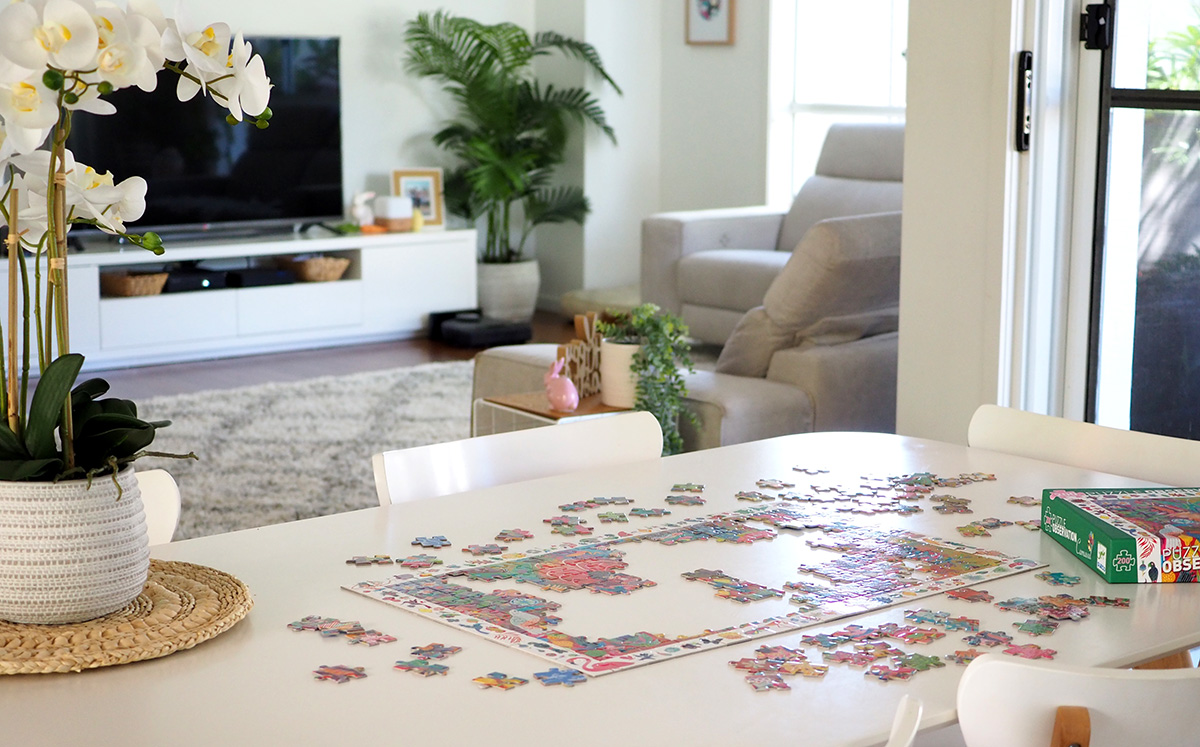 Connect With Family – we normally have Easter lunch or dinner with the extended family. This year I thought we could all eat dinner at the same time from your own homes, but Facetime so that we can all still technically sit around the same table and share a meal together. You could also use Skype or Zoom to organise a family chat with everyone.
Picnic – fresh air is the best for stir-crazy, cooped-up kids (especially those that are also high on sugar!). Take your lunch or morning tea into the backyard and enjoy an Easter picnic together outside. You could even have your breakfast outside on a picnic blanket whilst the kids forage for their Easter eggs.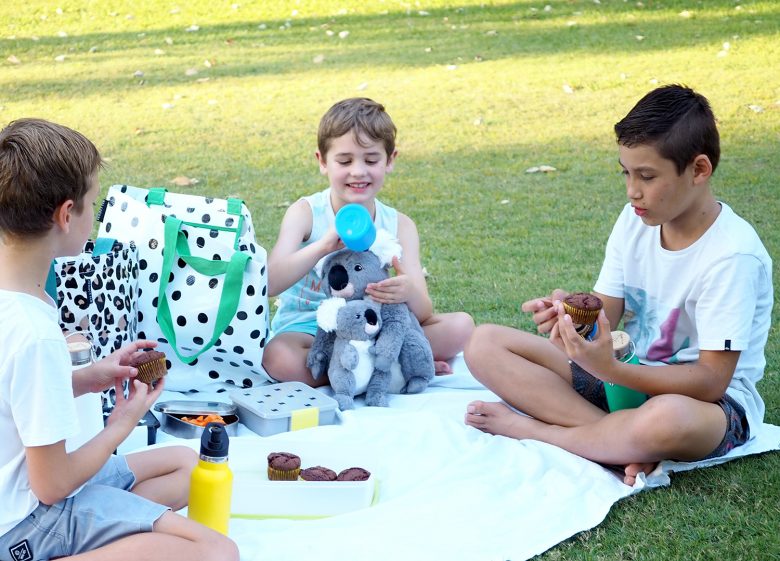 Easter Recipes
Make these recipes in preparation for Easter Day, or get in and have a cook-off with the kids throughout the day. Some of these recipes are great for using up that excess Easter chocolate!
Easter Bunny Bark – these are an easy tasty Easter treat that can be prepared in just 20 minutes. They look really pretty and colourful too!
Find my Easter Bunny Bark recipe here.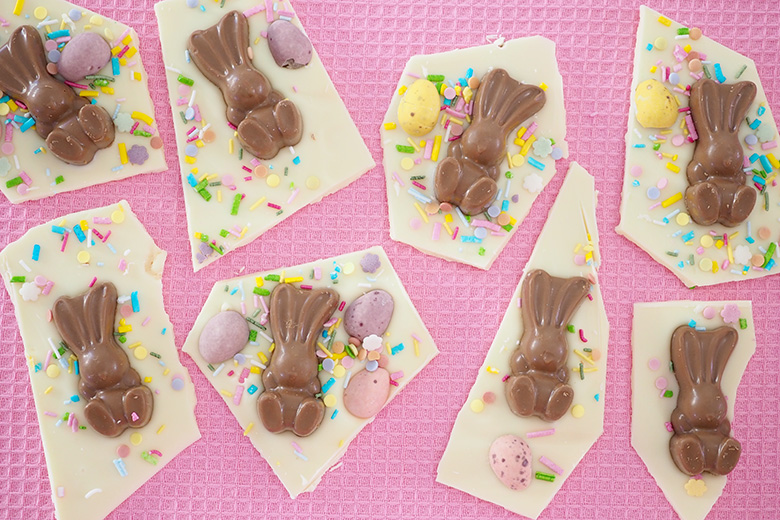 Easter Cookies In A Jar – these make a gorgeous gift! If you have teenage children who like to cook, consider gifting them these homemade Easter Cookies In A Jar, and then get in together on Easter Day to create them.
Find my Easter Cookies In A Jar recipe here.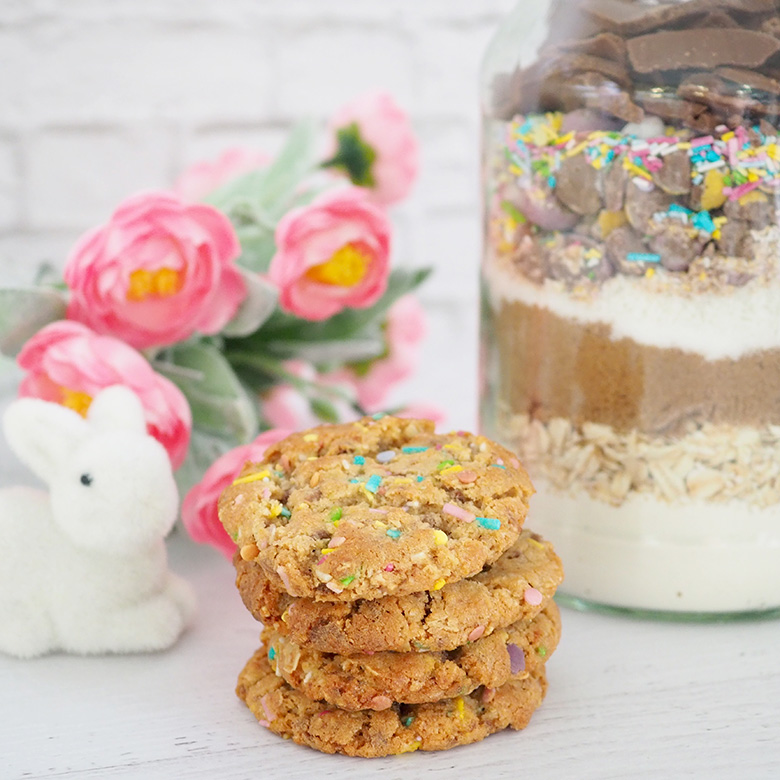 Easter Grazing Platter – just because you're not having guests over for Easter Day, doesn't mean you can't make a wicked grazing platter to share with your immediate family throughout the day. I created this Easter Grazing Platter last year, and it's packed with delicious meats, cheeses, dips, hot cross buns, chocolate and fruit.
Find my Easter Grazing Platter recipe here.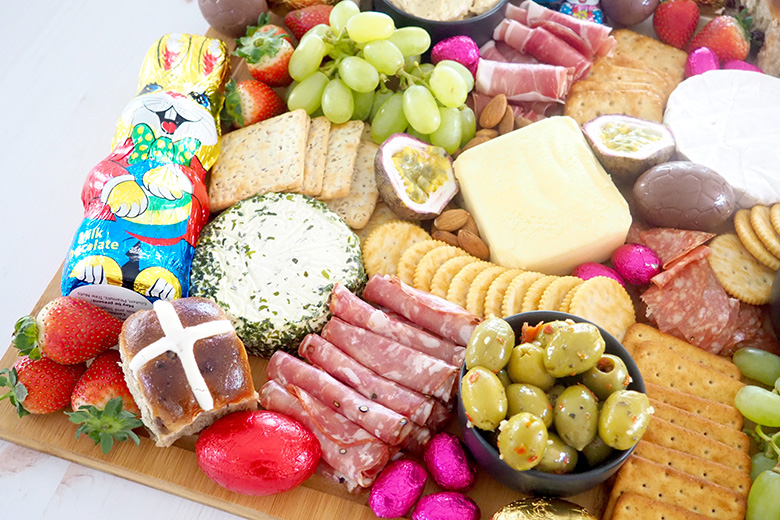 Easter Trifle Cups – have some extra hot cross buns on hand? This recipe is a clever (and incredibly tasty!) way to use them up.
Find my Easter Trifle Cups recipe here.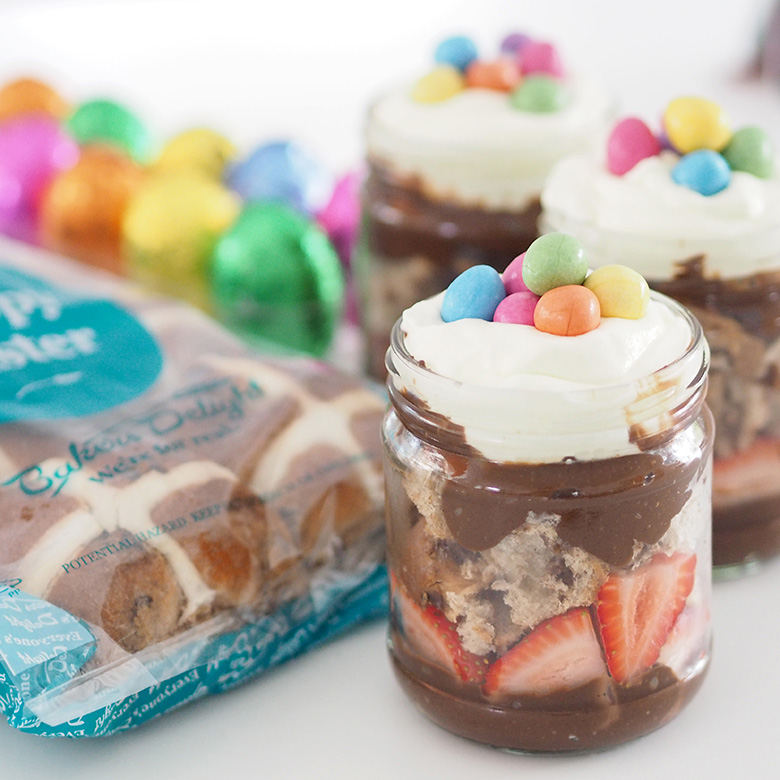 Easter Popcorn – plan a movie night with your family, but instead of nestling in with a bowl of traditional popcorn, give this super yummy Easter Popcorn a whirl instead! Packed with popcorn, white choc melts, mini marshmallows, Easter M&Ms and sprinkles, this is an Easter treat that certainly won't disappoint! This is one of my favourite ways to eat popcorn!!
Find my Easter Popcorn recipe here.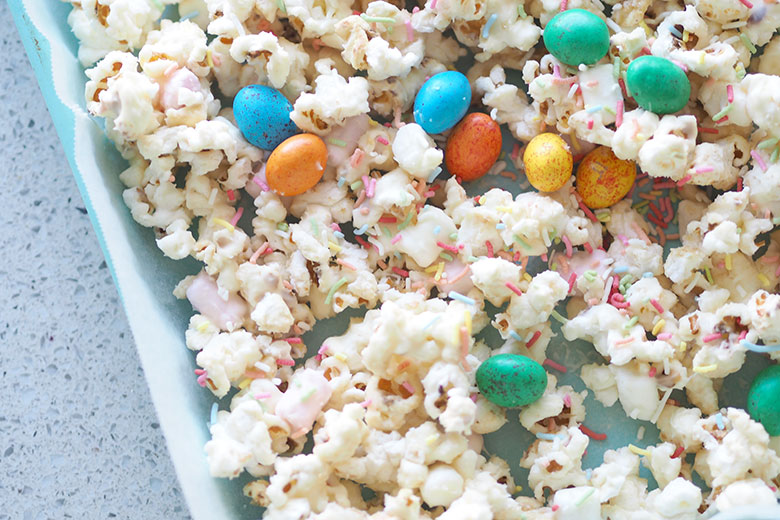 HOW WILL YOU MAKE EASTER SPECIAL IN YOUR HOME THIS YEAR?
---
Pin this image below to Pinterest!