Our Mother's Day Gift Guide provides convenient online shopping, reliable postage, HEAPS of new personally picked products, and a gift-wrapping service too!
Mother's Day is a time to celebrate you! A time to celebrate all that you do to put a smile on the dial of your nearest and dearest people… and we're here to make sure the memories and magic of your special day are just as achievable as they've always been!
Despite the strange times we find ourselves in right now, Mother's Day can still be a special time sprinkled with love, laughter, and the perfect present. So on that note, let us introduce The Organised Housewife Mother's Day Gift Guide, which is literally bursting with beautiful and brilliant ways to say "You're simply the best mum!".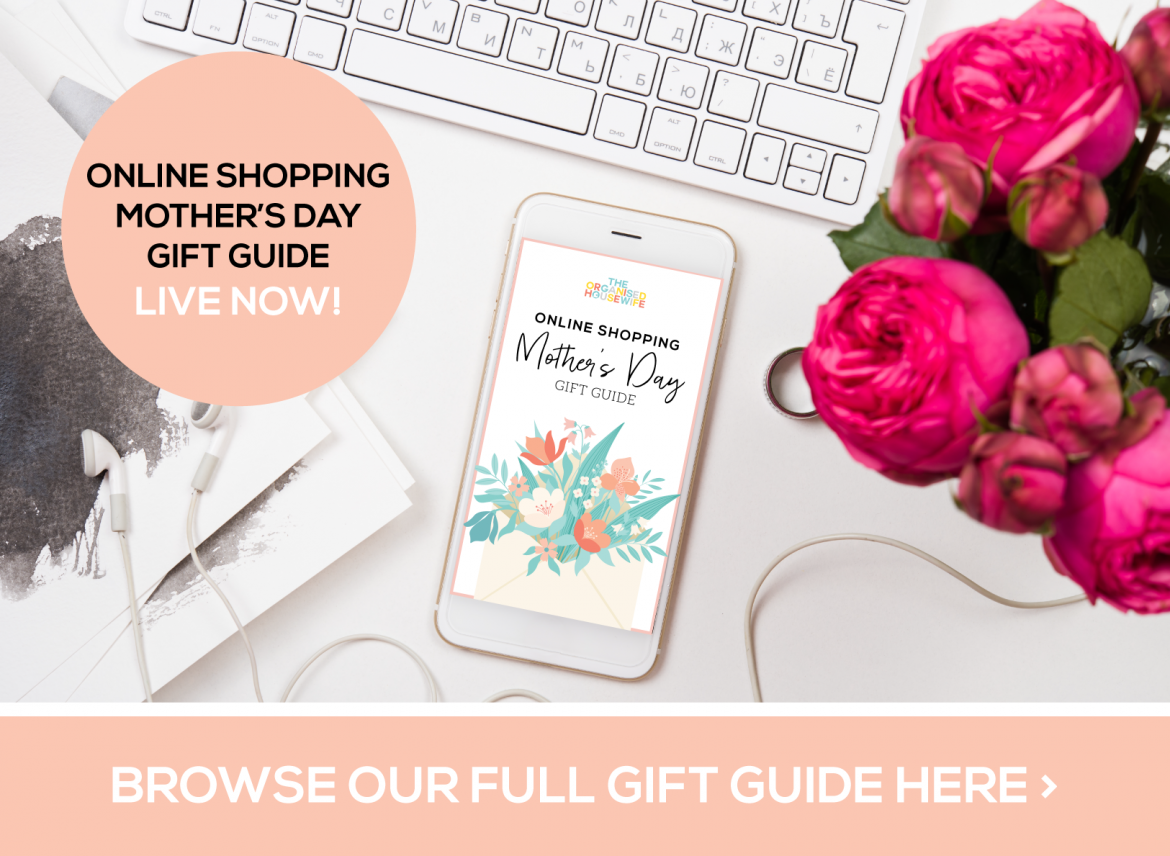 Think HEAPS of new present ideas that have been personally picked by us, and all of them packed and dispatched from right here at Organised HQ. We've even added an optional gift-wrapping service so your own mother, mother-in-law, aunt or special loved one needn't miss out on a present and personalised gift note from you, delivered directly to their door!
Heading out to the shops might be harder this year. Getting to see your own mum face-to-face might not be possible. But creating a day that's rich with gratitude, appreciation and celebration for all that we mothers do, well that's still very much achievable.
Thank you all for supporting our small local Australian business this Mother's Day. I truly hope these gift ideas help to create a special day that's laced with many magical memories and moments.
WHAT'S ON YOUR MOTHER'S DAY WISH LIST?