This weekly meal plan comes courtesy of The Organised Housewife team, and is a tasty selection of their current go-to meals during self-isolation.
With self-isolation in full swing around the nation, many of us are eating a little differently. I asked my team (who are working from home now) how they're making their pantry staples stretch further at dinner time. This meal plan is a glimpse onto the dinner plates of The Organised Housewife team – please feel free to share you suggestions in the comments section below.
Find more of my meal planning tips here:
Grocery Shopping List Pad
Weekly Planner Pad

ARE YOU ON INSTAGRAM? – If you make any of these recipes, please share a photo, tag @theorgansiedhousewife and add hashtag it #TOHDinners – I'd love to see what you're cooking!
MONDAY
Tacos – team member Clare is feeding her family tacos a couple of times a week at the moment. She easily switches these up by doing beef some nights and chicken the other. It's a simple meal that requires minimal ingredients or effort.
Find this Chicken Tacos recipe here.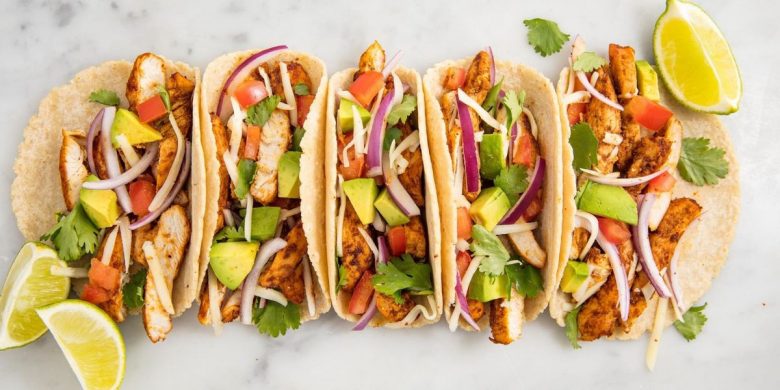 TUESDAY
Canned Salmon or Tuna Patties – my family have been enjoying these patties whilst being stuck at home. Like many other families, we have a few tuna tins kicking around in our pantry. This recipe turns those tins into a tasty meal the whole family can enjoy.
Find my Canned Salmon or Tuna Patties recipe here.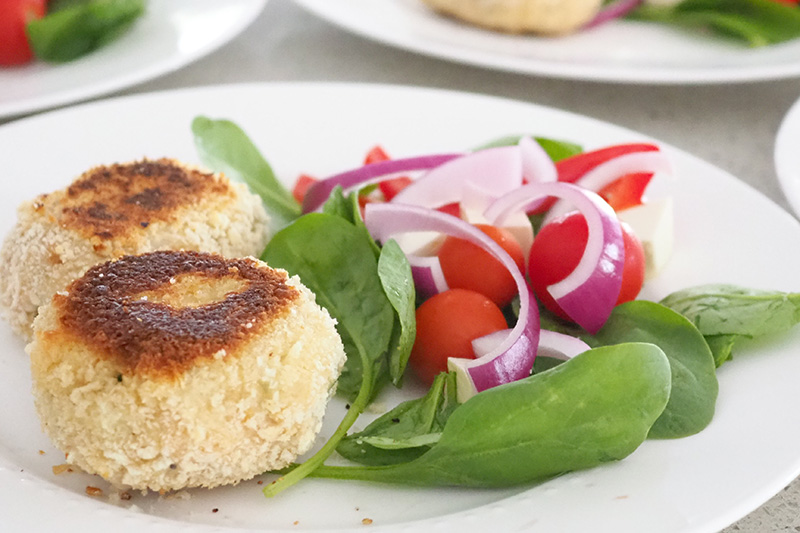 WEDNESDAY
Creamy Chorizo Pasta – this is a really yummy (and quick!) dish that one of my team member and her family loves. It's made a regular appearance on Shelley's dinner table lately because the ingredients are all items that were already in her fridge and pantry.
Find my Creamy Chorizo Pasta recipe here.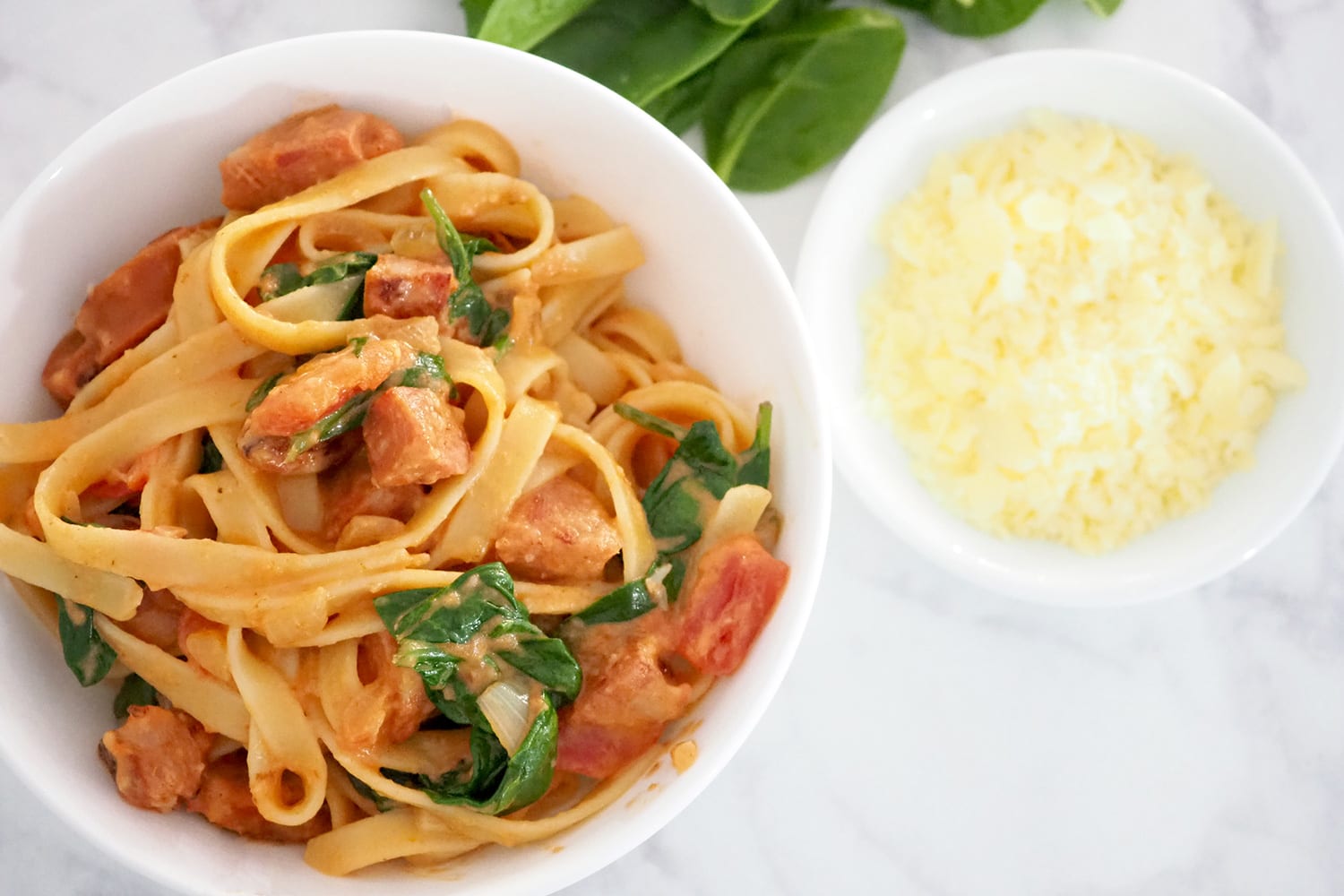 THURSDAY
Thai Beef Salad – if you're looking for a simple and nutritious meal, give this dinner suggestion from Carissa a whirl. She and her partner have been picking up a readymade salad kit like this one here from the supermarket and adding in chicken or red meat. Simple.
Find this 15-Minute Thai Beef Salad with Rice Noodles recipe here.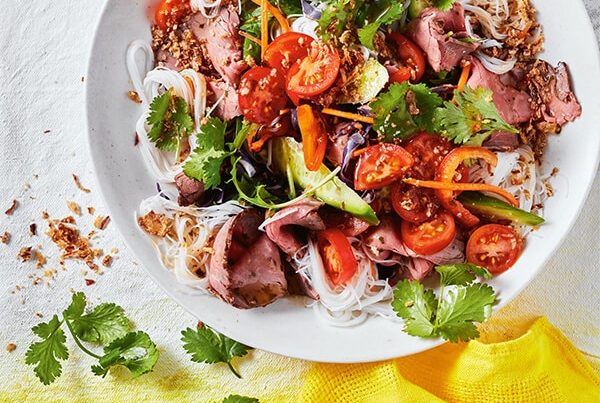 FRIDAY
Tuna Mornay – my mum used to make this for me when I was a child (I love how food can bring back fond memories). It's a simple and delicious meal that can be thrown together in under 30 minutes with food you've probably already got in the pantry.
Find my Tuna Mornay recipe here.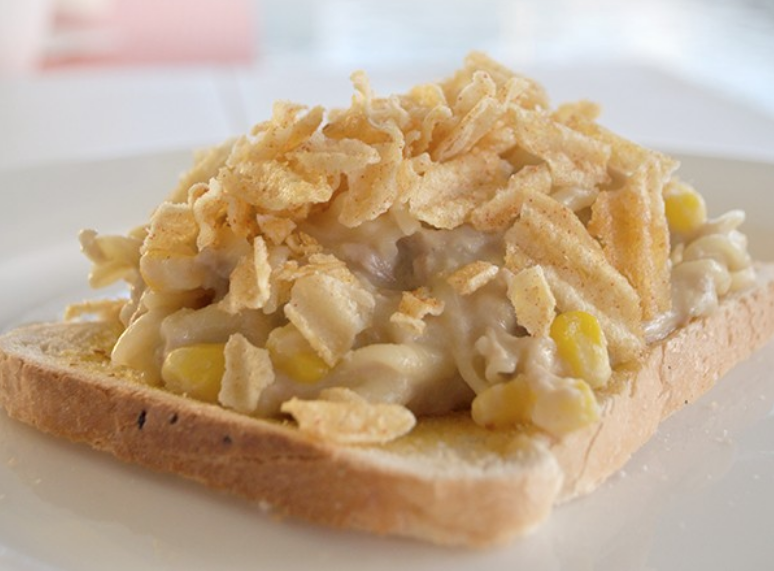 SATURDAY

Pesto Pasta – the resident vegetarian in my team has been sprucing up her non-perishable pesto pasta sauces with cherry tomatoes, toasted pine nuts, and a little parmesan cheese. Tess adds in some bacon or chicken for the meat-eaters in the house.
Find this Easy Pesto Pasta recipe here.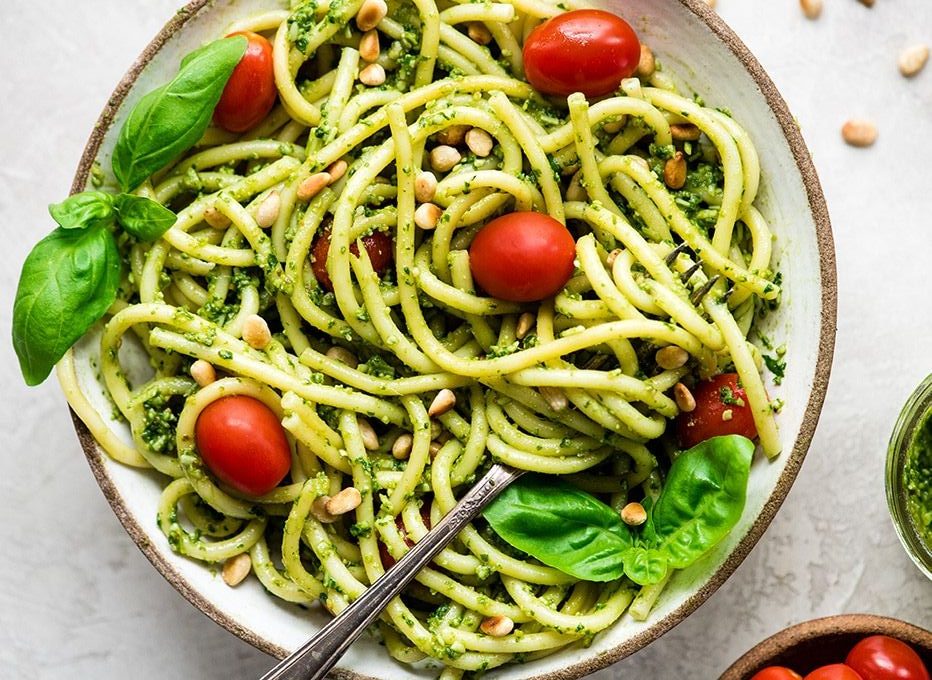 SUNDAY
Toasties – as my team member Kate understands, we all need to take the pressure off during these stressful times. Toasties are an easy meal and are particularly great for using up leftovers in the fridge (we've got to be frugal during these times). Kate and her hubby are also regularly enjoying spaghetti bolognese and crispy chicken wraps.
Find this Tasty Cheese 'N Ham Toastie recipe here.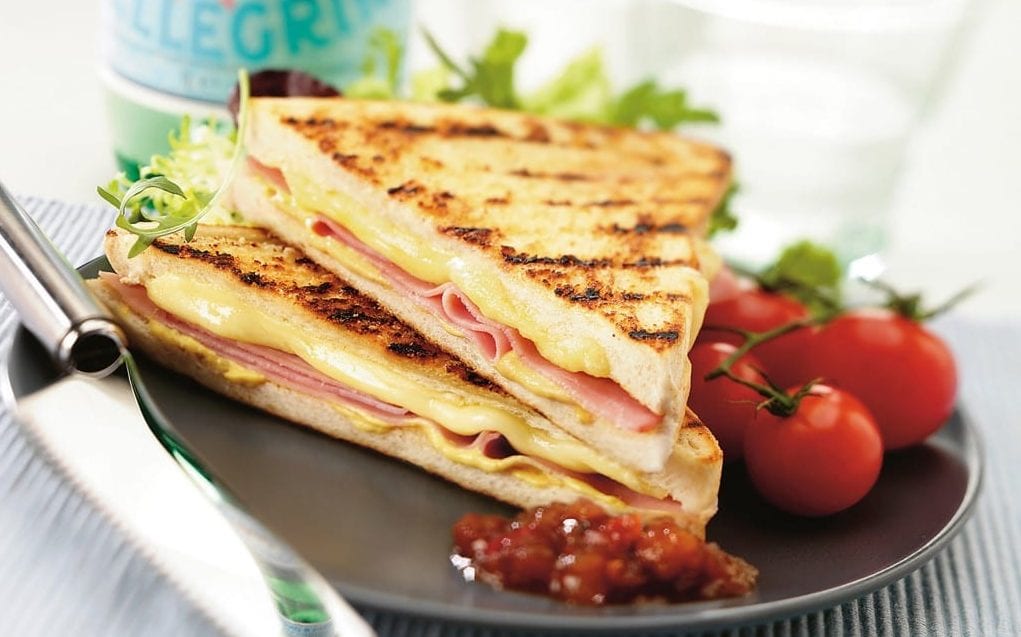 BAKING
Coconut Caramel Custard – I made this super tasty Coconut Caramel Custard in my Thermomix this week. It's so yummy and takes less than 10 minutes to make.
Find my Coconut Caramel Custard recipe here.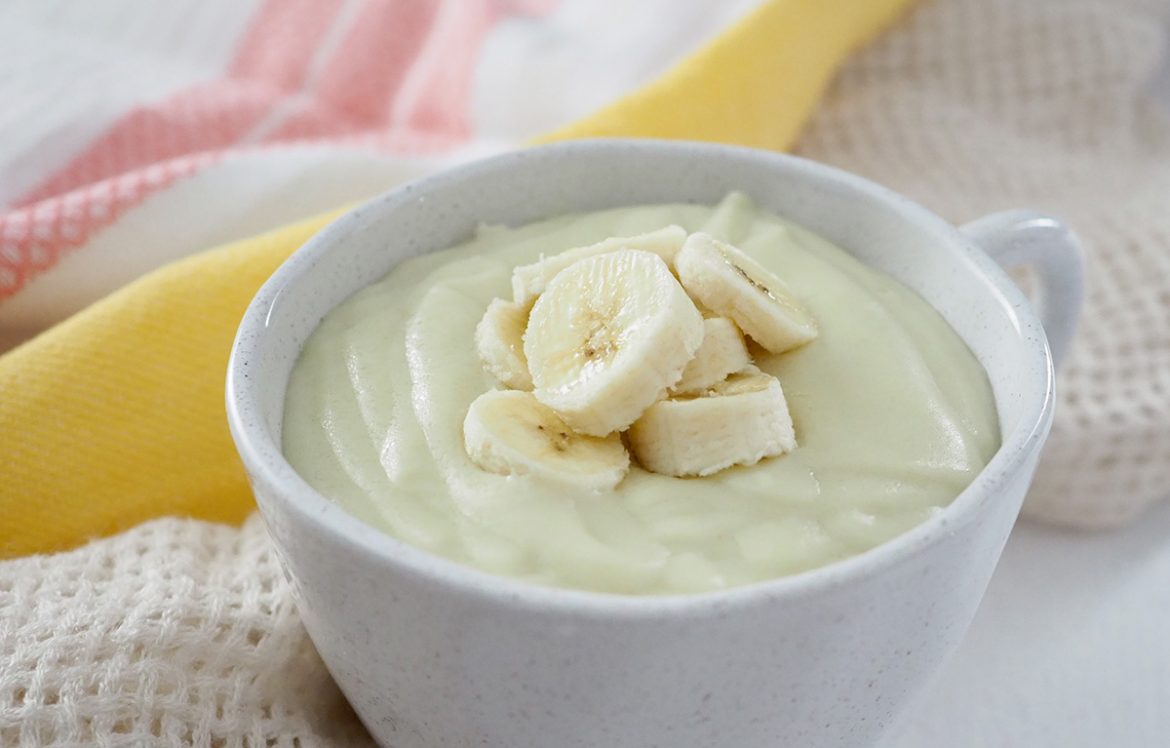 What is on your meal plan this week?
Please share your family's weekly meal plan in the comments below. I'll pick one to share every few weeks instead of mine as it's great to get variety and share what other families eat too!
---
Pin this image below to Pinterest!