This Cheese and Bacon Cob Loaf Dips is always a crowd pleaser when I make it.  I make it in my thermomix, but have also made it via the stove top prior to having my thermomix, so I have included both recipes below for you.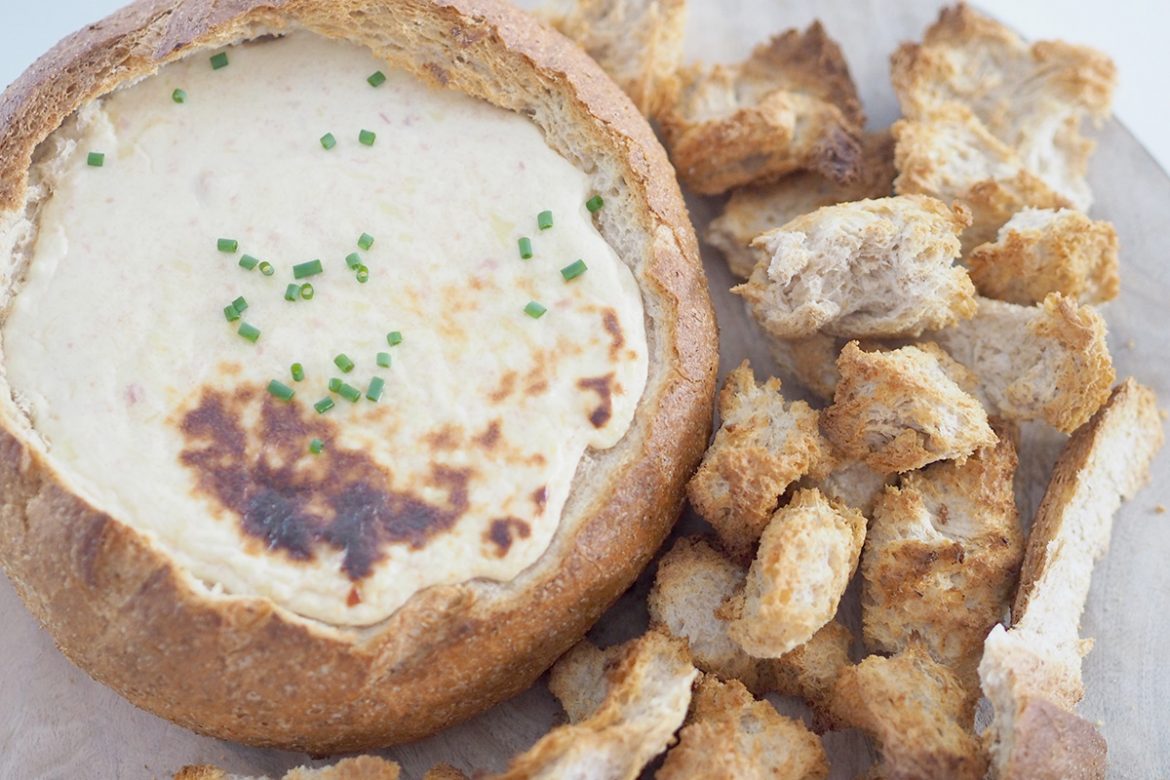 What I like most about this recipe is the dip is hot which melts the cheese!!  Plus it can feed a hungry crowd well by adding an extra french bread stick.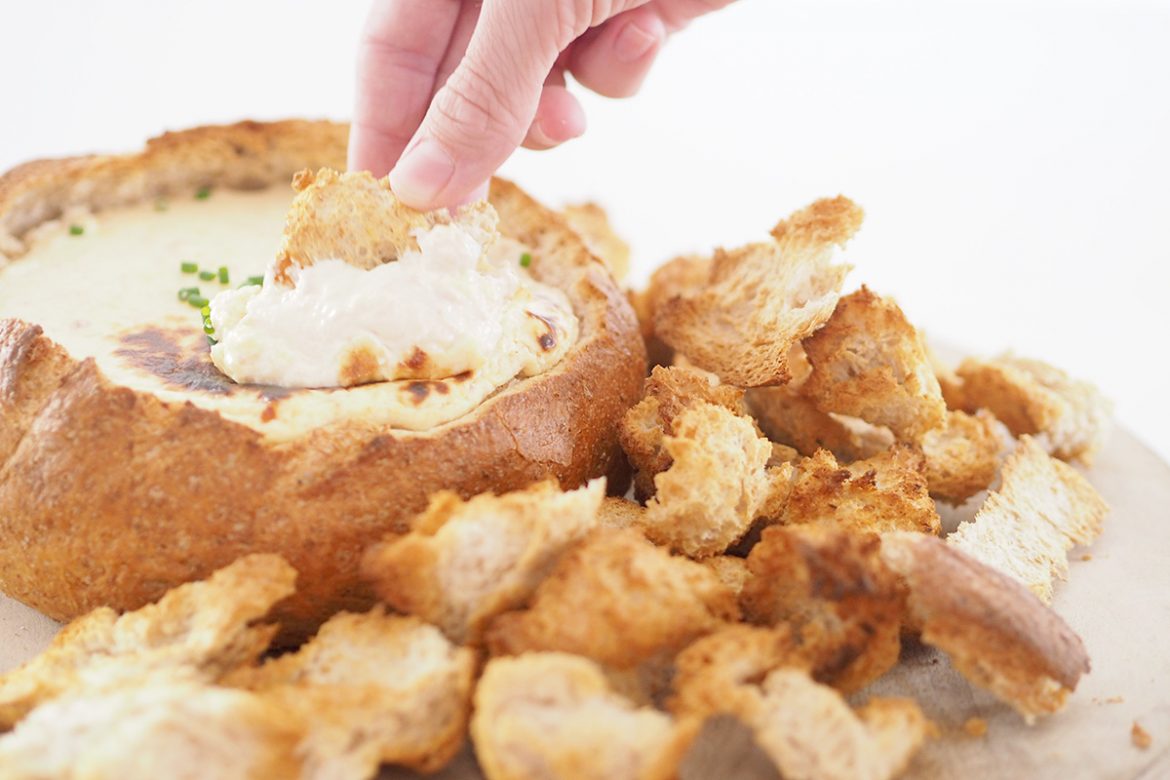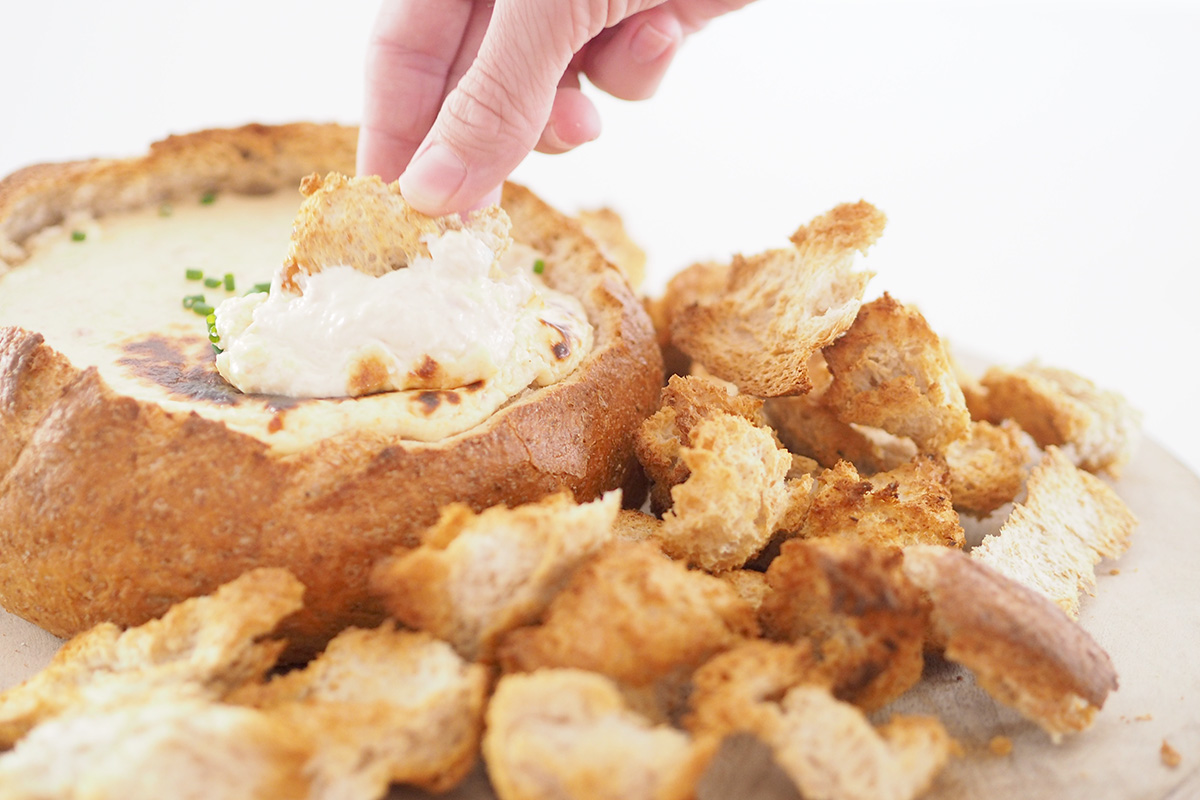 and the thermomix recipe below for those that have one.
---
More Dip Recipes you may enjoy
CHEESY SPINACH COB LOAF DIP – Like the recipe above, this is a meatless version, with cheese and spinach.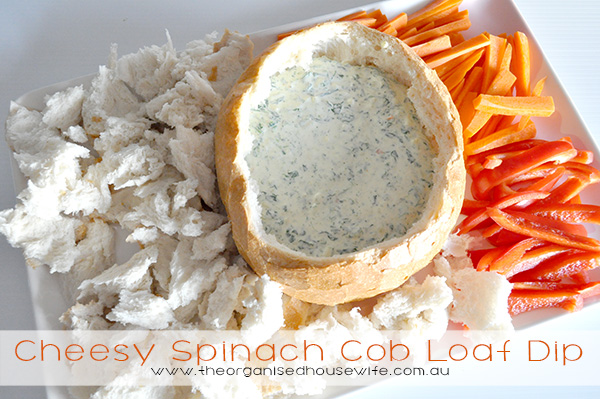 Bacon and Onion Dip – a lovely creamy bacon and onion dip, serve with crackers and vegetable sticks.