A delicious, quick and easy to make Creamy Chicken Pasta Bake recipe that my children love – it's my youngest daughter's favourite dinner!
If you're looking for a quick and easy dinner idea for a cold night in, then this Creamy Chicken Pasta Bake is a great choice. It only takes 20 minutes to prep, and then it's just a matter of waiting for your tasty bake to cook away in the oven.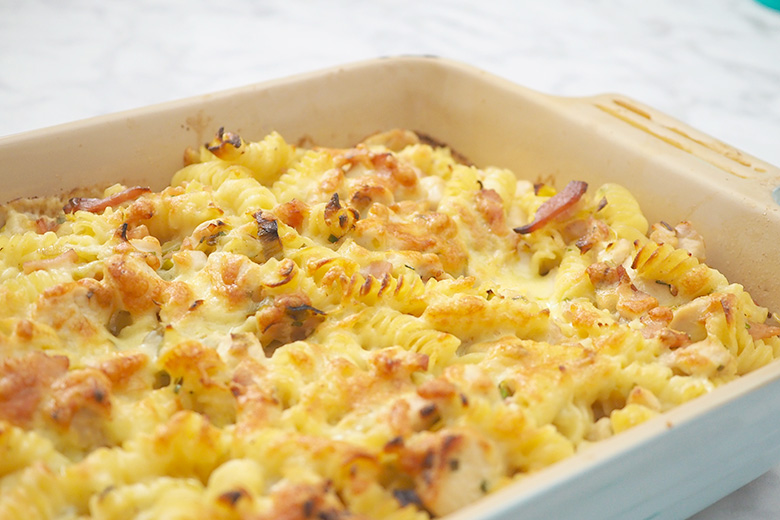 As my kids got older they started to eat more, and this is a fabulous meal for filling up growing tummies. I starting adding a bit more pasta to help spread this dinner further. I sometimes add in a few extra veggies too.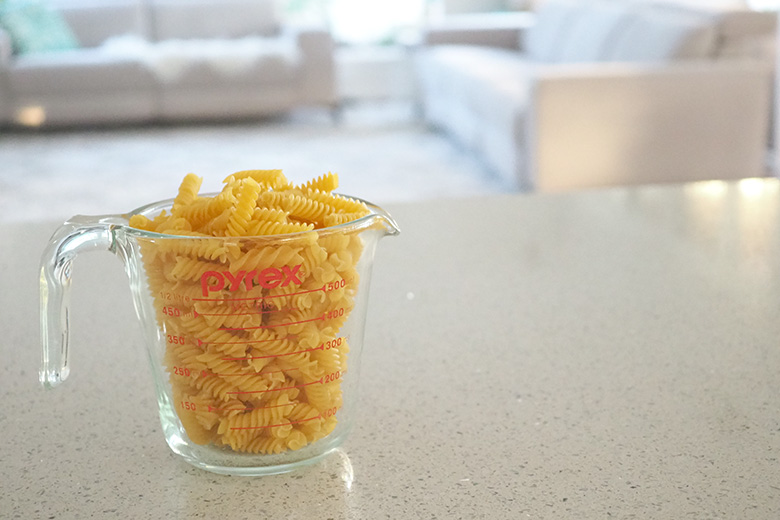 This chicken bake doesn't take long to prepare. Once you've browned the chicken, simply remove add add in the leek, garlic and bacon. Then you combine all the ingredients together. If you are in a hurry you could shred the meat off a BBQ chicken.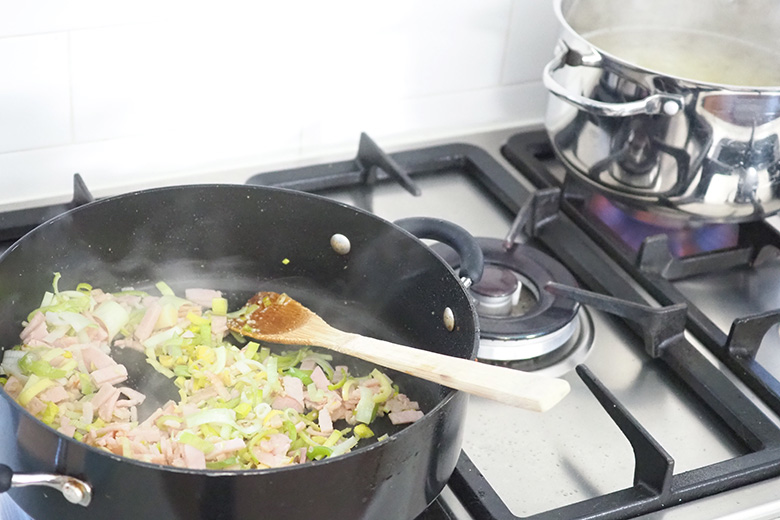 You can easily add additional ingredients to this meal. I like to add carrot, broccoli or cauliflower, then sprinkle with cheese and bake in the oven until it's browned.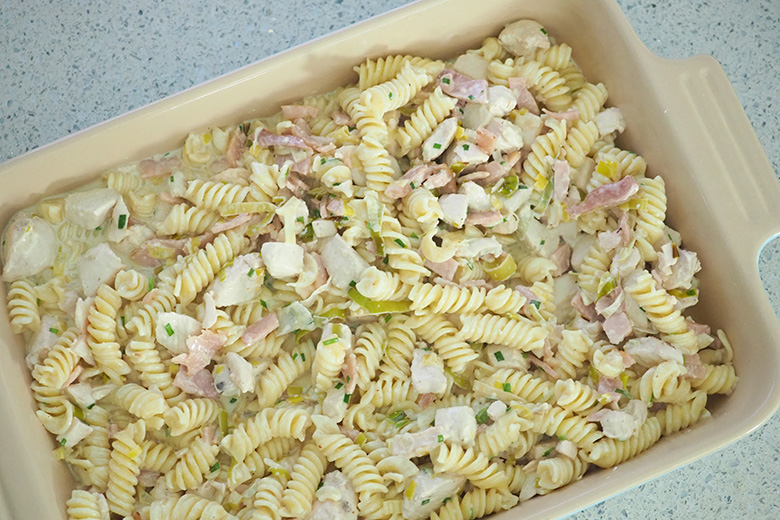 Freezing: This is a great meal to freeze and have on hand for when you aren't well and don't feel like cooking.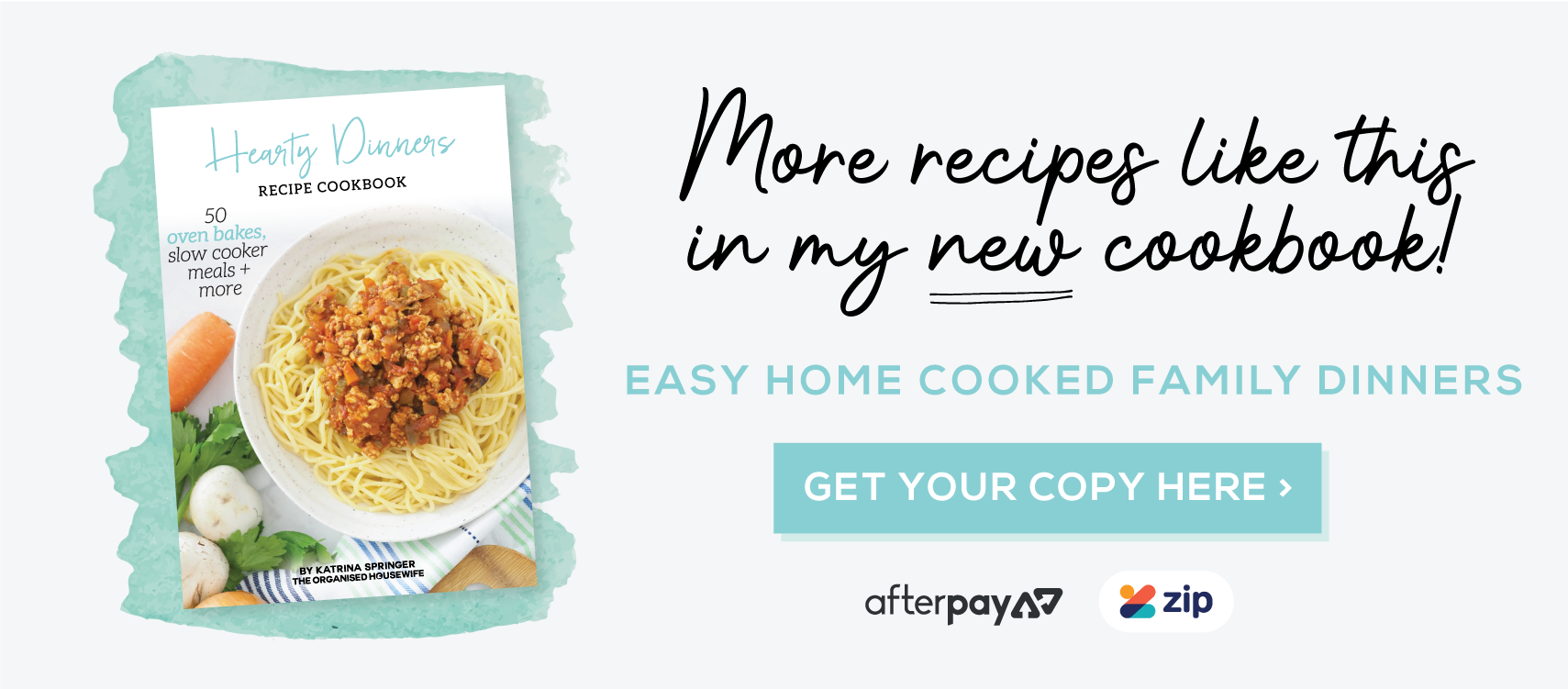 LET ME KNOW WHAT YOU THINK OF THIS RECIPE! – If you've tried this Creamy Chicken Pasta Bake recipe, please leave me a comment below. I love to hear from people who've made my recipes! You can SUBSCRIBE to receive my newsletters with the latest recipes or FOLLOW ME on FACEBOOK, INSTAGRAM and PINTEREST for even more delicious food.
ARE YOU ON INSTAGRAM? –If you make this recipe, please share a photo, tag @theorganisedhousewife and add hashtag it #TOHRecipes  – I'd love to see what you're cooking!