We had family over recently for dinner and I wanted to give them something to nibble on for the afternoon.  Usually when we get together for dinner we always have crackers and dip or chips and bread with dinner but I thought I would mix it up a little and make a delicious cob loaf dip.
Everybody loved it and it was eaten up pretty quickly.  The best part is that the whole lot can be eaten including the crusts, which after a little while the dip makes it a little soggy and ooh so tasty!!
In the past I have used frozen spinach but I had a bag of spinach in the fridge so I was happy to try this and it worked really well.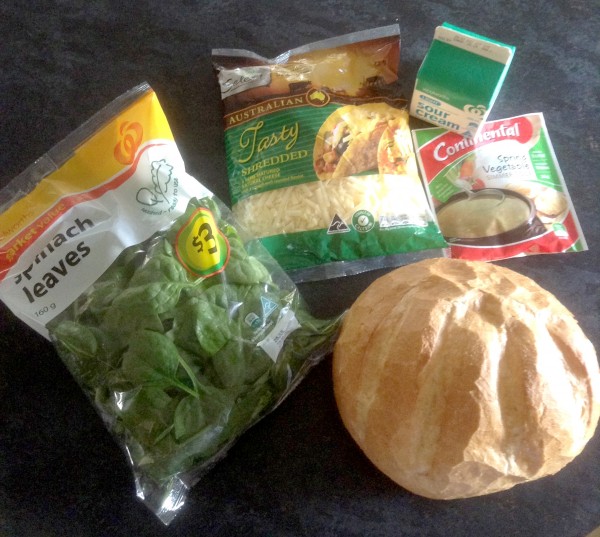 Place spinach into saucepan and stir until leaves are soft.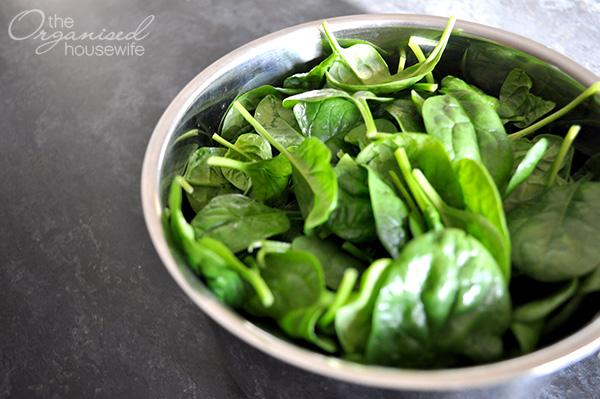 Working fast roughly chop the spinach, place back into saucepan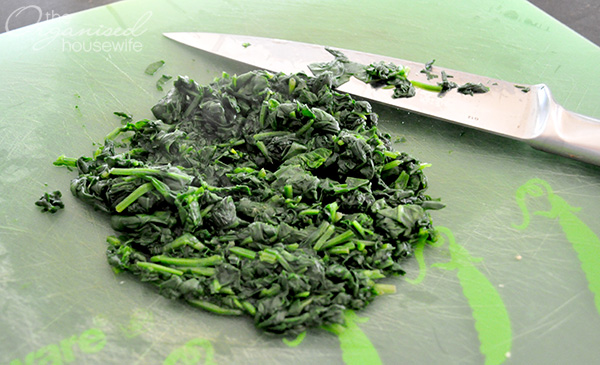 Add the cheese and stir with spinach until melted (it should melt from the heat of the pan and spinach) return back to heat if you need to for only just a few seconds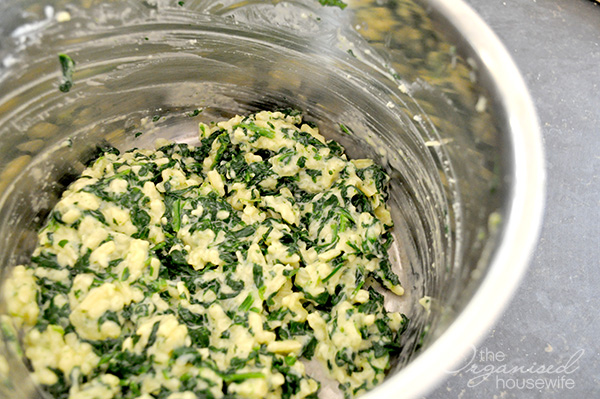 Add in remaining ingredients.  Pull the middle from a cob loaf and arrange on plate, pour dip into cob loaf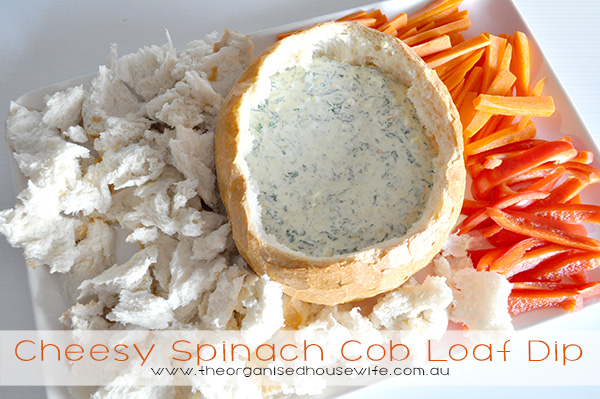 Print
Cheesy Spinach Cob Loaf Dip
Author:
Prep Time:

10 mins

Cook Time:

5 mins

Total Time:

15 mins

Category:

[url href="https://theorganisedhousewife.com.au/category/recipes/dips/"]Dips[/url]
1

packet of spinach leaves

2 cups

grated cheese

1

tub of sour cream

1/2

packet of spring vegetable dry soup mix

1

cob loaf
Instructions
Place spinach in saucepan and cook on medium until soft
Working quickly remove spinach from pan and chop roughly. Return to pan.
Add in cheese and stir until melted, return to heat if you need for only a few seconds
Add in sour cream and soup mix, stir until well combined
Cut the centre top crust away from the cob loaf and pull out the centre, break all pieces into bite sizes
Just before you are ready to serve to your guests fill the cob loaf with the cheesy spinach mixture