Dinner ideas for hot weather days. Inspiration for those super hot days when you can't bear the idea of cooking and eating anything heavy or too hot. 
There has been a few scorchingly hot days lately in this last month of summer. On those days I just don't feel like cooking very much and eating eating anything too heavy. If I can avoid switching on my stove or oven even better! Recently on Facebook I asked what what was people's favourite sandwich filling and got some wonderful suggestions from members of our community, plus some more unusual ones that I'm keen to try. I've put together some meal inspiration for those hot weather days when you just don't want to cook a big meal for dinner.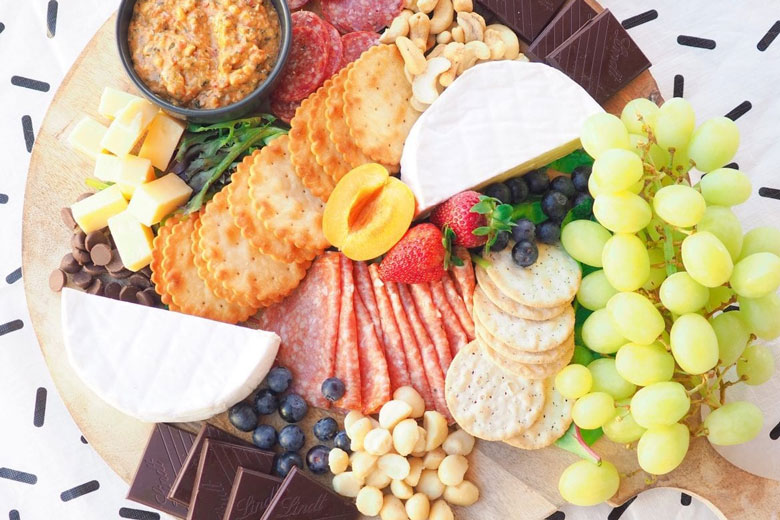 Light Meals and Snacks
Rice paper rolls
Toasted sandwiches
Sandwich and chips
Sausage sizzle
Hot dogs
Cheese, dip and crackers
Nachos
BLTs
Fruit salad with ice cream
Platter of fruit, veggies and dips
Prawns, avocado and mayonnaise on bread
Open face sandwiches with meat and veggies
Tacos
Hamburgers
  Make this Okroshka – Cold Russian Summer Soup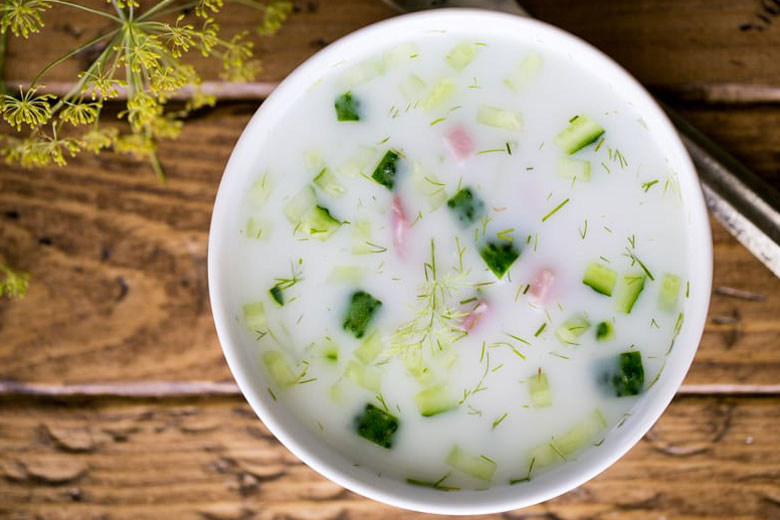 Salads
Salads were the most popular suggestion from The Organised Housewife community for dinners on hot weather days. Either as a meal in itself or accompanying some protein.
Chopped Salad with boiled eggs or ham
Coleslaw
Pasta Salad
Teriyaki Chicken Salad
Chicken cous cous salad
Caesar salad
Greek Salad
Asian beef salad with rice noodles
Cold Tuna and Noodle Salad
  Make this Quinoa Thai Salad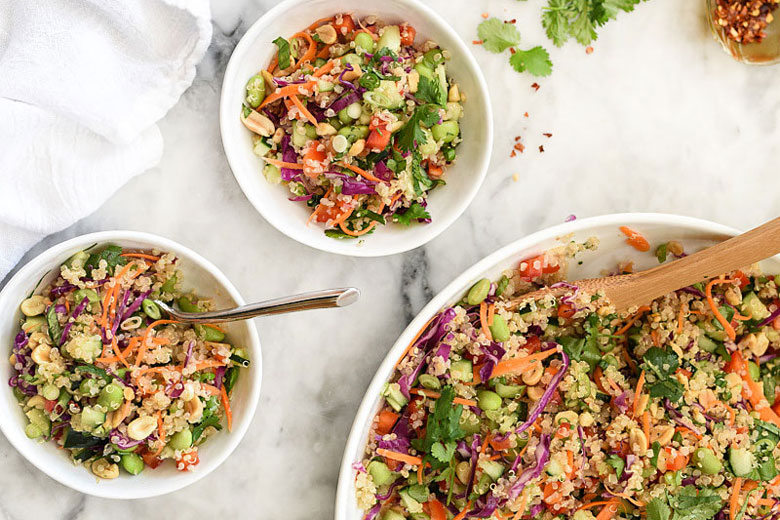 Protein Ideas
Ideas for a protein options for dinner on hot days, that are perfect for pairing with a salad.
Supermarket BBQ Hot Chook
Cold deli meats
Anything cooked or grilled on the BBQ outside
Tinned Salmon or Tuna
Chicken skewers
Chicken wings
Fish
Sausages
Sandwiches and Wraps
Ham and Salad Rolls
Chicken Salad Wraps
Chicken Tenders and salad in wraps
Salsa chicken with salad in wraps
Tuna sandwiches
Lamb wraps with greek salad
  Find more Sandwich Filling Ideas here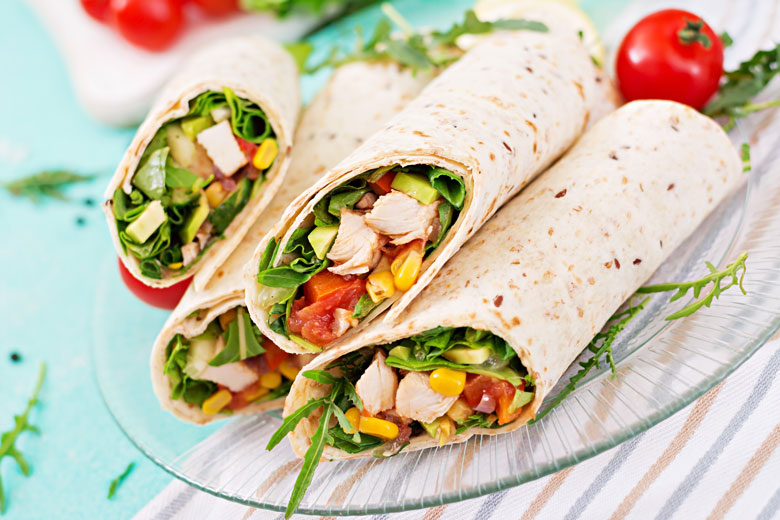 Easy Options
Ubereats
Takeaway
Takeaway fish and chips at the beach
Prepared meal from the freezer
Sushi
Leftovers
What is your favourite dinner on hot days?
---
Pin this image below to Pinterest!