Book Week is celebrated in most Australian schools, celebrating books, authors and illustrators to highlight the importance of reading. Many of the schools celebrate with the kids dressing up as their favourite book character and sharing their clever book character costume in the schools Book Character Parade.
My kids have created book character costumes every year, however their new school is doing something a little different, no dressing up! Instead, they want them to take a photo of themselves reading a book in a weird, wacky or wild place.
Anyways… back to you, I know how difficult it is to come up with fun new ideas each year what book character the kids can dress up as, so I have put together a selection of ideas for you.
Book Character Costume Ideas
You can find more book week costume ideas that I have shared in previous years here and here.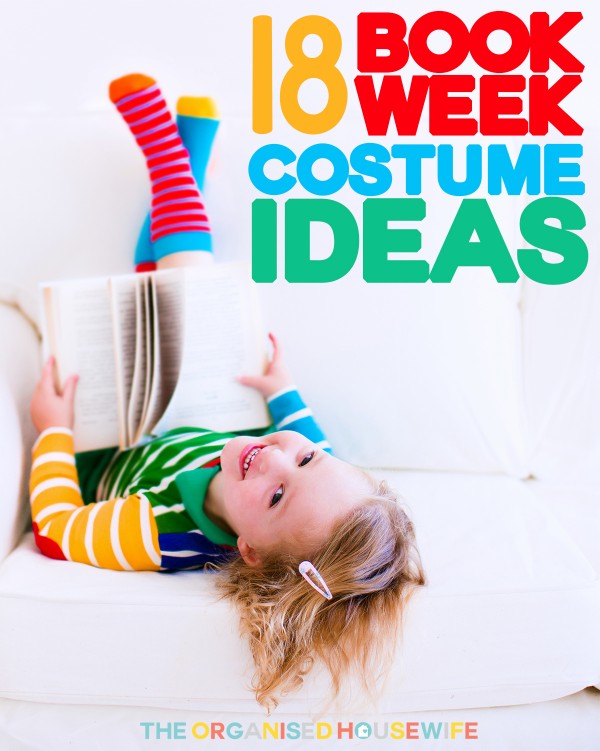 My Miss 10 dressed up as Alice in Wonderland last year, she wore a blue dress, Miss 10 sewed herself a little apron and she turned a box into a little house (she is giant Alice). Idea inspired by here.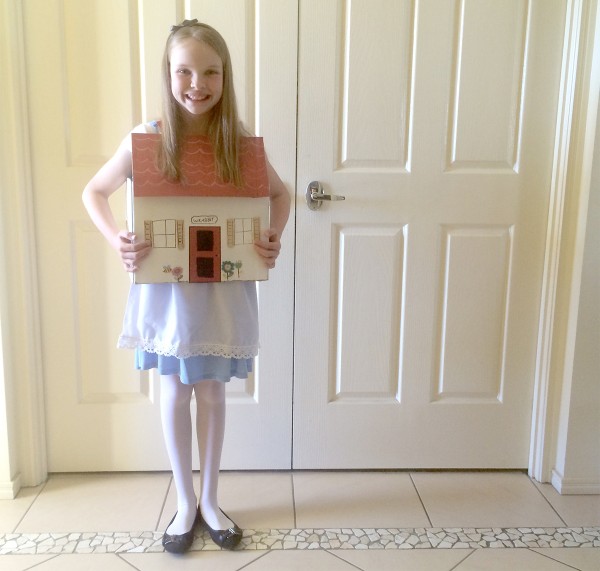 A fantastic Australian Book is Blinky Bill. I purchased a cheap white top and grey leggings, then made the red pants. We sewed together some furry fabric, adding elastic to the top so it would stay on her arms, along with a little face mask.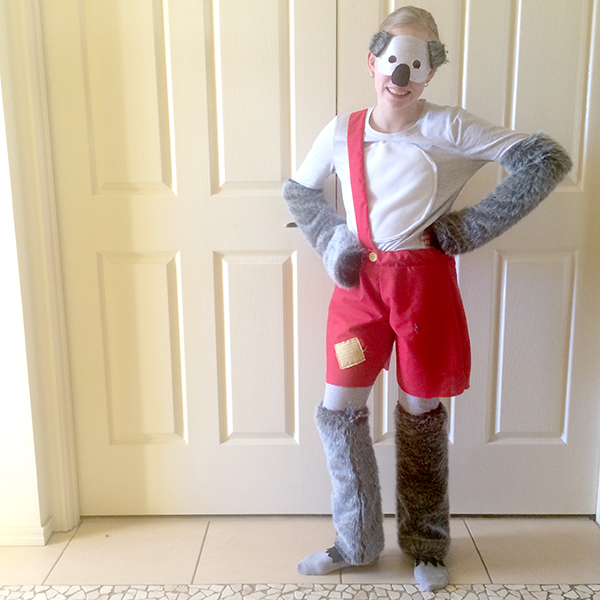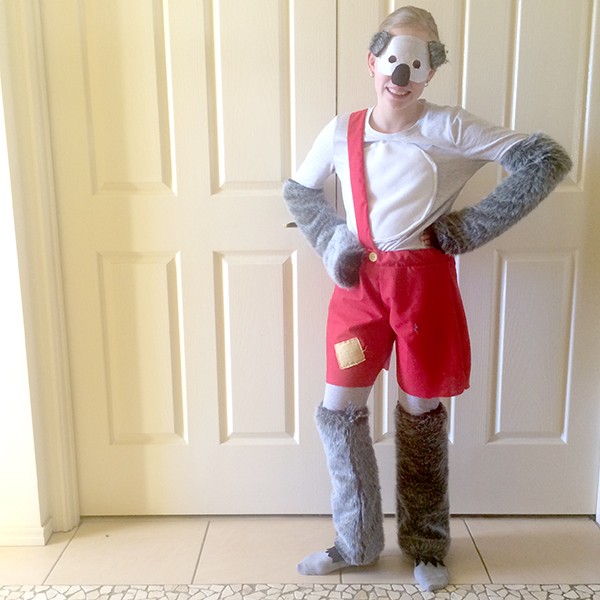 Mr Men, made with glue, nikko pen and cardboard from the newsagents.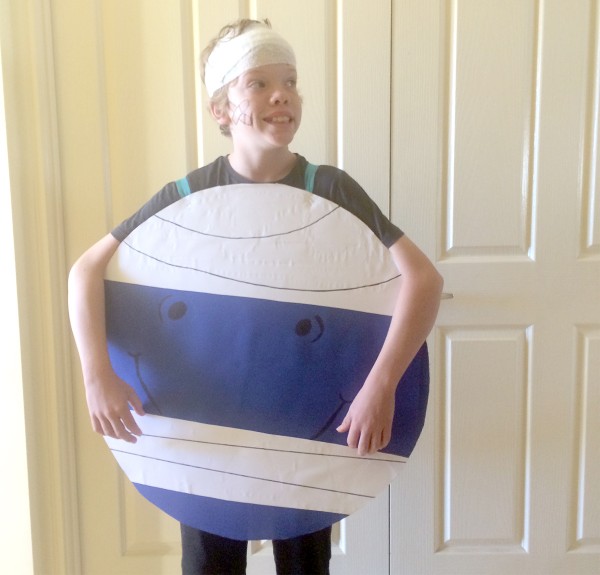 The Paper Bag Princess – idea found via Seeker of Happiness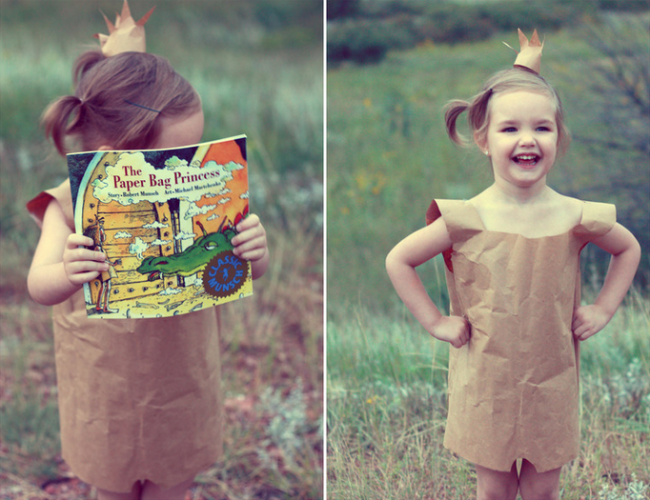 Olivia – idea found via Seeker of Happiness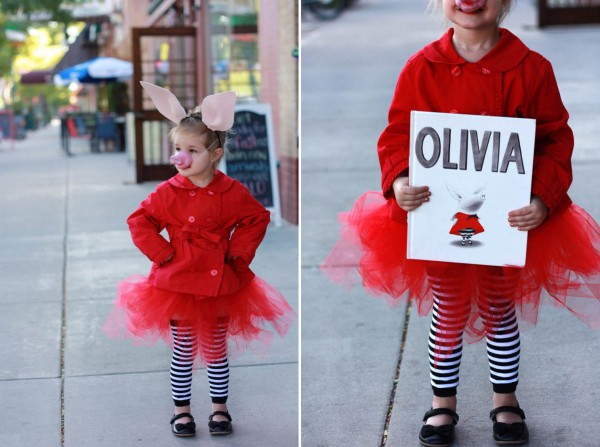 Fancy Nancy – idea found via Seeker of Happiness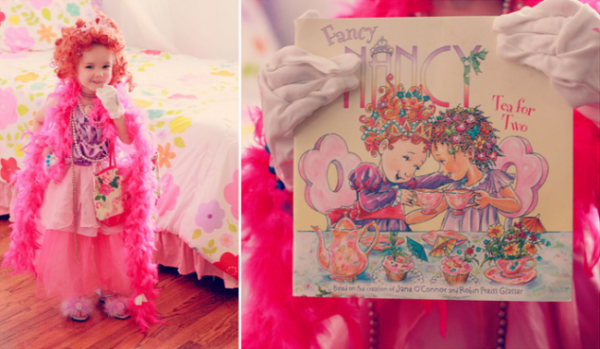 Here's a great mask of a Diary of a Whimpy Kids Mask – idea found via Book Aid International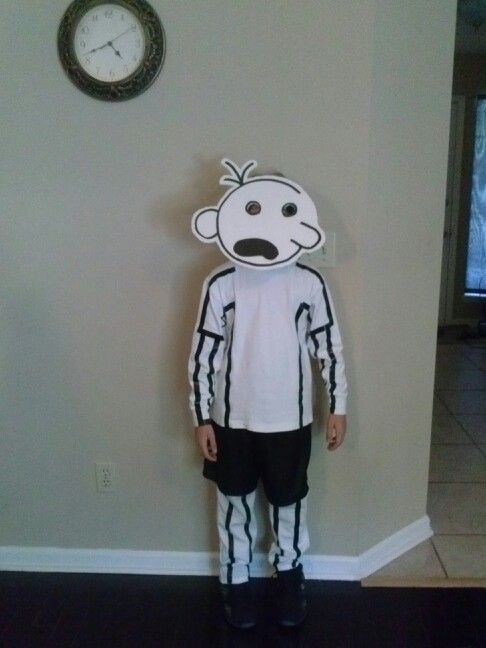 Fantastic Mr. Fox – idea found via A Beautiful Mess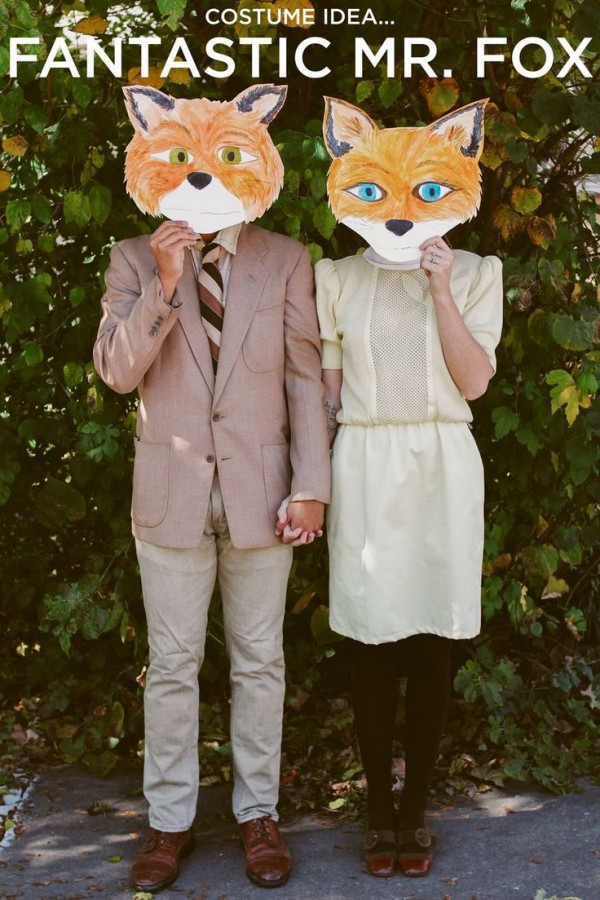 Mr Strong and Little Miss Sunshine – idea found via The Guardian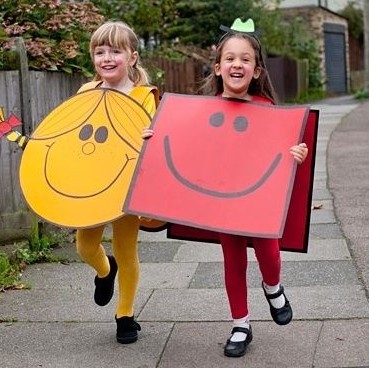 Elmer the Patchwork Elephant – idea found Here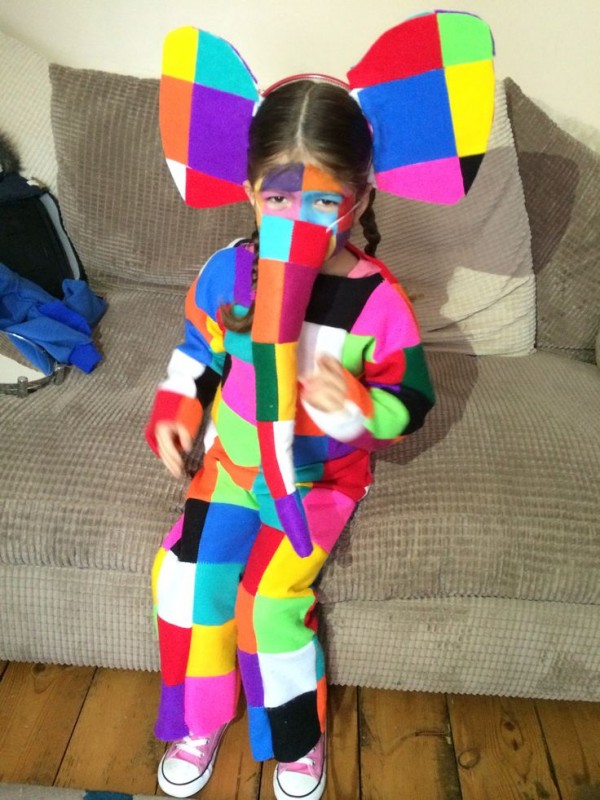 The Very Hungry Caterpillar – idea found via Lessons Learnt Journal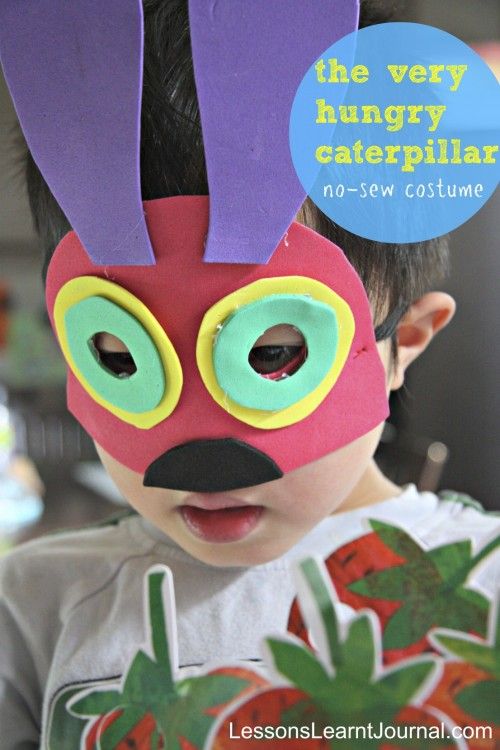 Jack And The Bean Stalk – idea found via Chronicle Live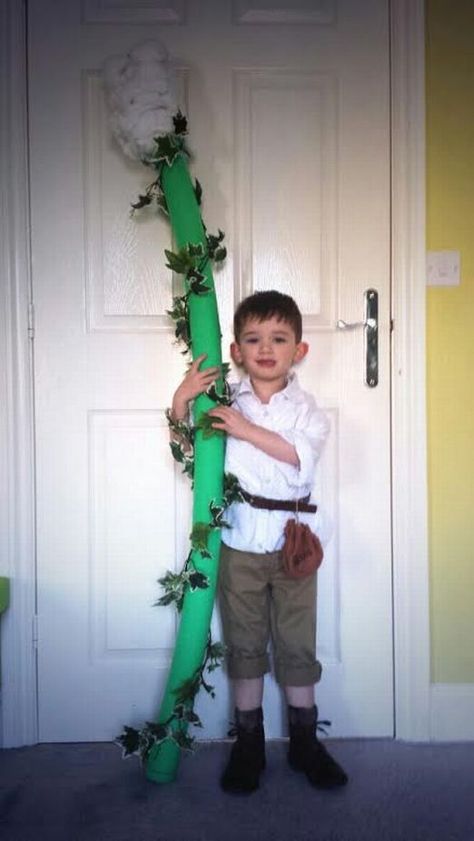 Grug Costume – idea found via Instructables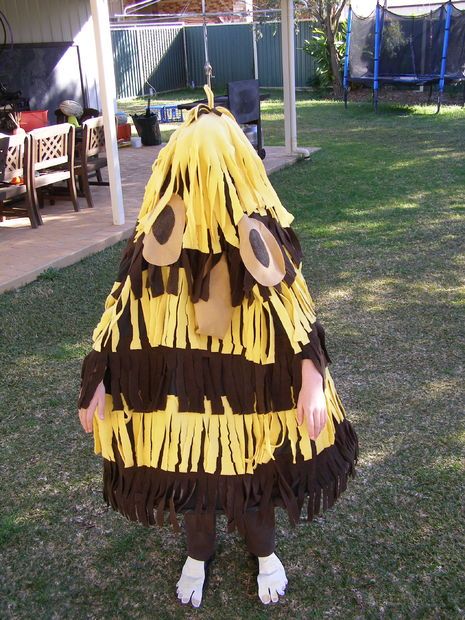 Camilla Cream from A Bad Case of Stripes – idea found via The Cornerstone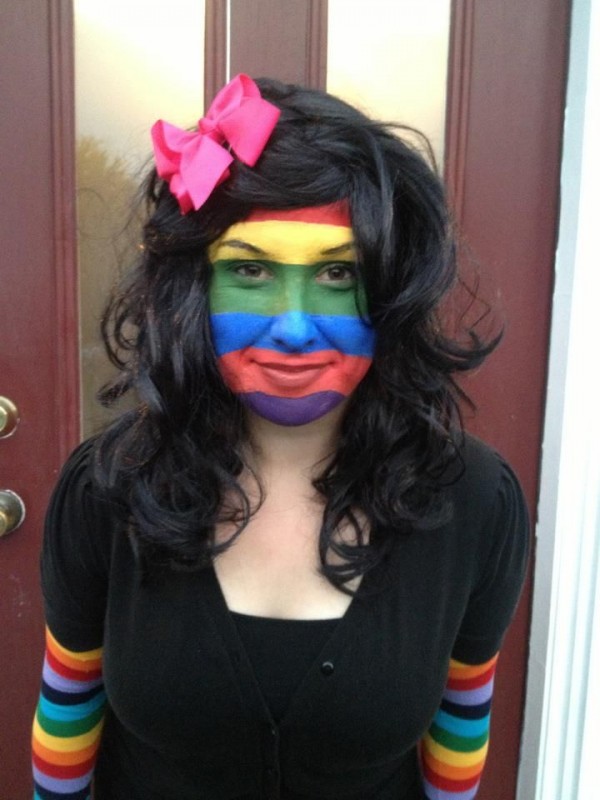 Fly Guy – idea found Here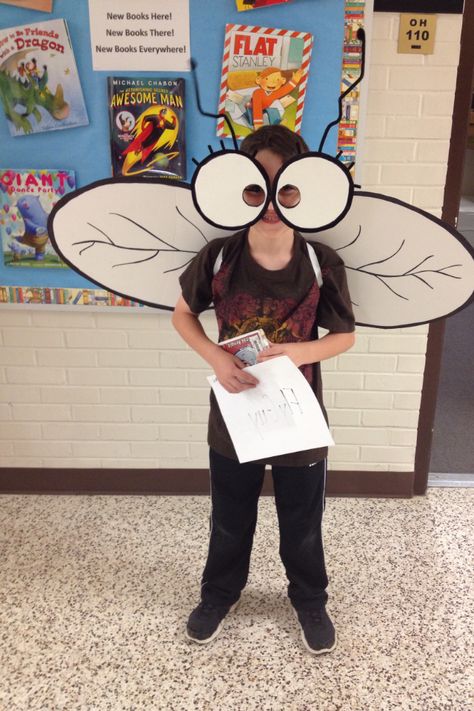 Pippi Longstocking Braids – idea found via Make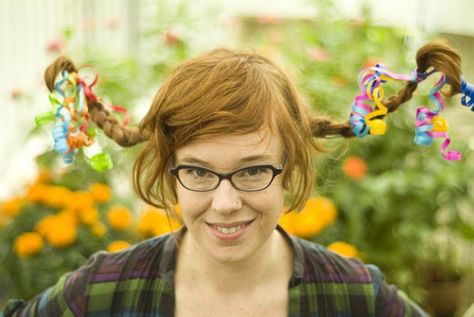 Charlie Brown – idea found via Little Hiccups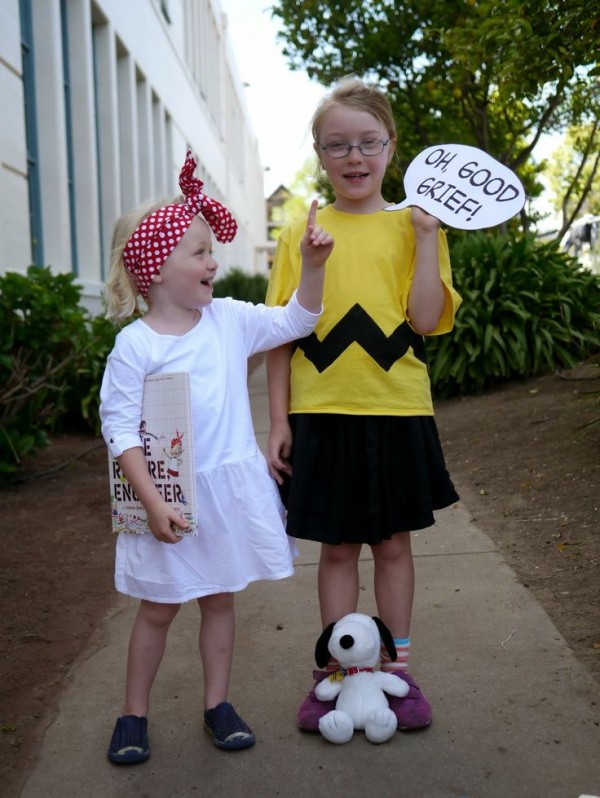 Paperbag Craft Challenge – idea found via Red Ted Art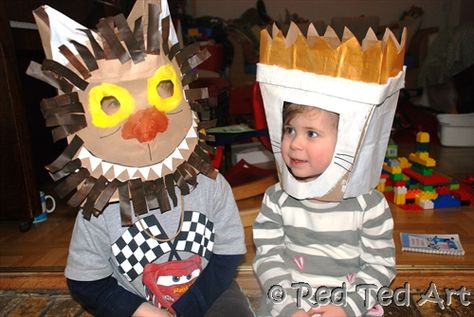 Plus you will find many more great ideas by clicking the images below, I must admit, my daughter pictured below dressed as a Gumnut Baby from Snugglepot and Cuddlypie is one of my favourite book character costume ideas to date.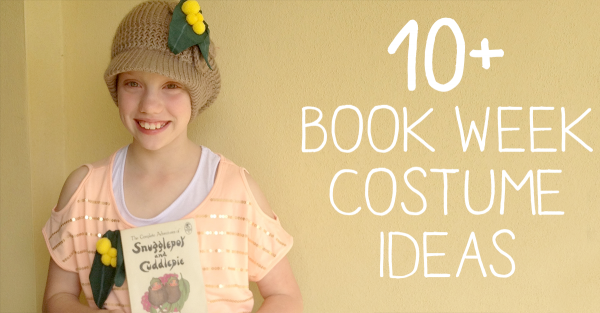 and Christie from Childhood 101 shares more great ideas