A few days ago I shared 25 School Bag Storage Ideas and so many lovely readers sent through images of their spaces, thank you to each of you for sharing, as your images can inspire others to create a space that will work in their home.
Please note this slide show below, sharing over 20 different images may not work on some mobile devices.
More school bag storage ideas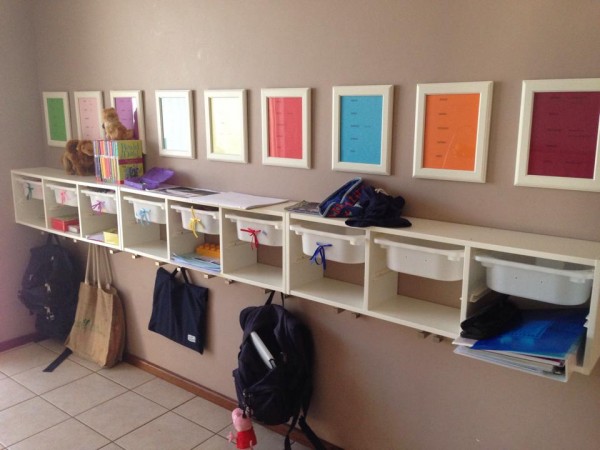 This is my set up for each of my 8 kids, and one for myself! (It's fairly empty as we are sorting out during the holidays ~ Rebecca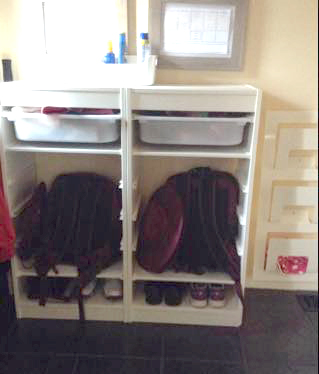 This is our set up using ikea ~ Tracey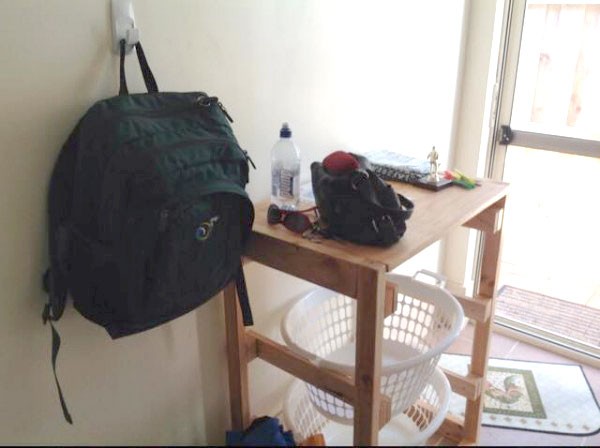 Youngest sons gets hung in the laundry, older two (high school) go into their rooms ~ Denise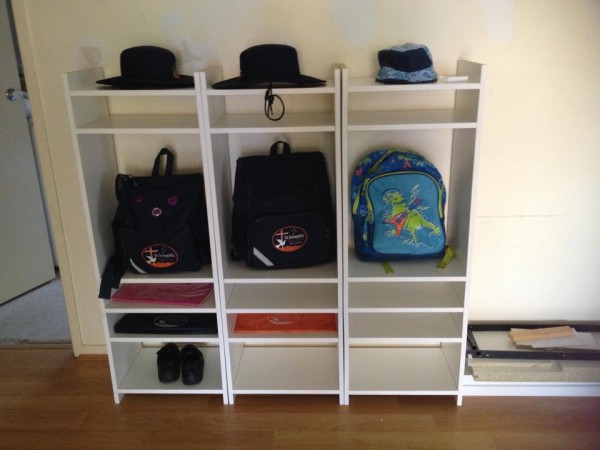 My husband made these & has made a few for friends too ~ Gabe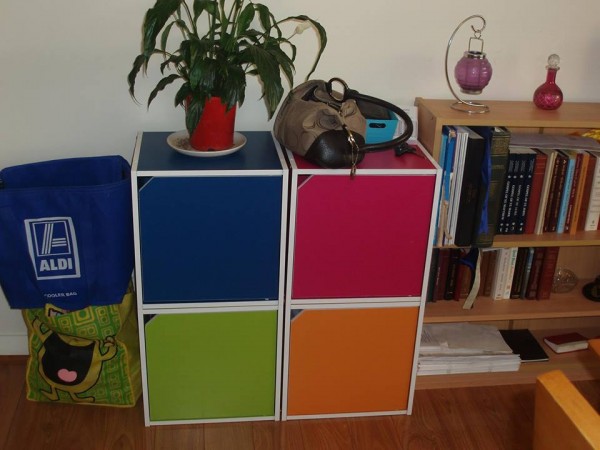 We got some coloured lockers from fantastic furniture! ~ Elise Fitness Goura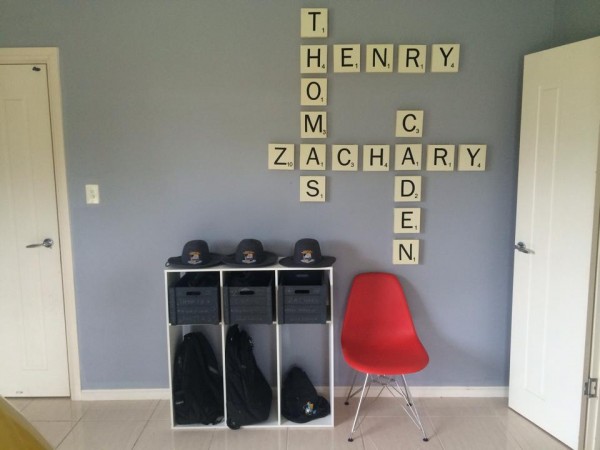 Our attempt at school bag storage ~ Rachael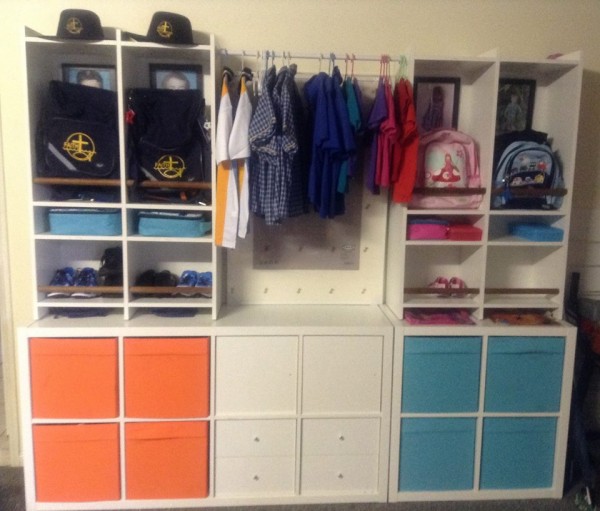 Working progress. Look forward to when it's finished. Everything for the 4 kids is here for the week including sports and music. ~ Bron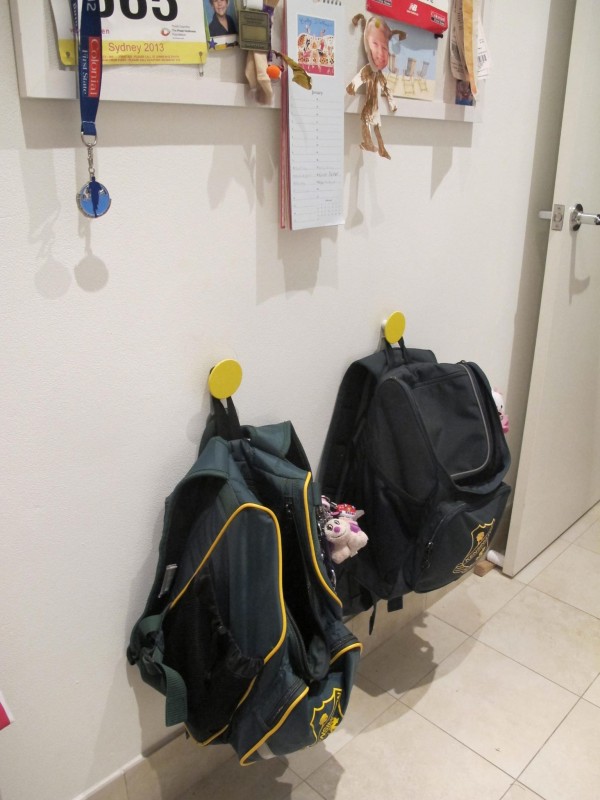 Ours go in the laundry on their own hooks with a pin board above for any notes to go on ~ Boiled Eggs and Soldiers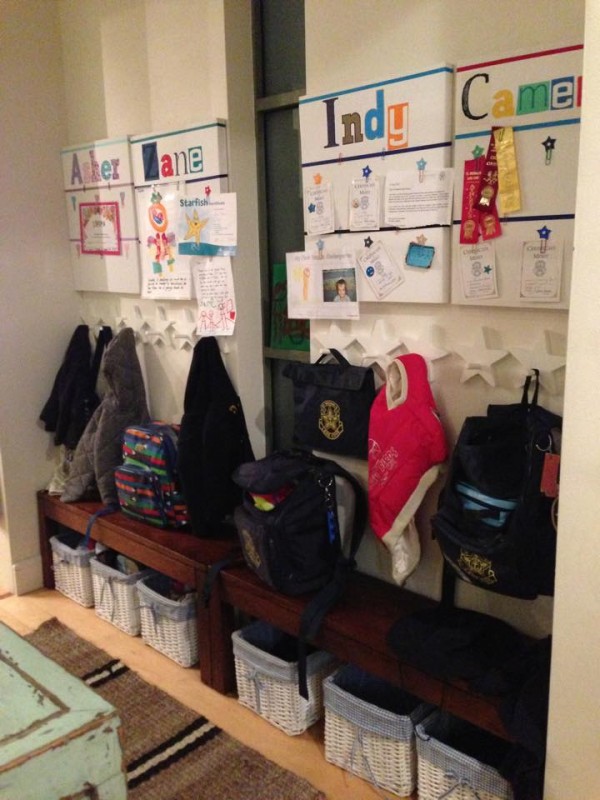 ~ Belinda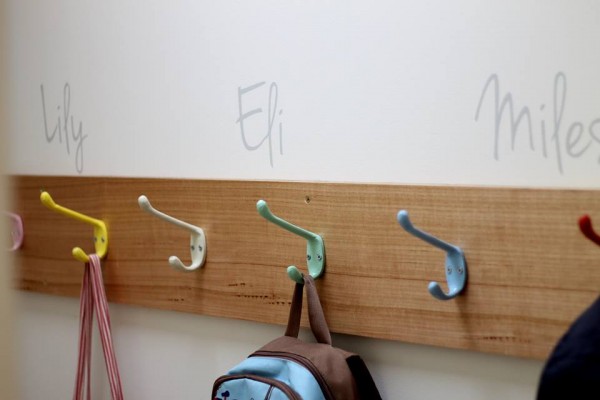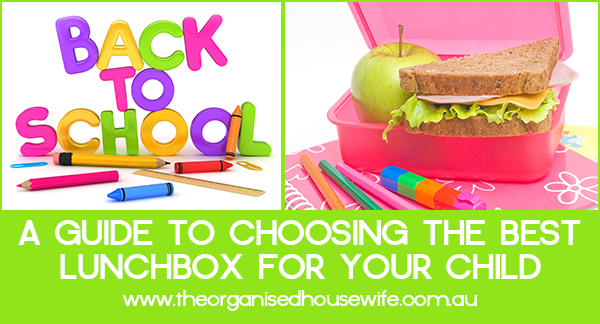 Check our our guide here for choosing the best lunch box for your child.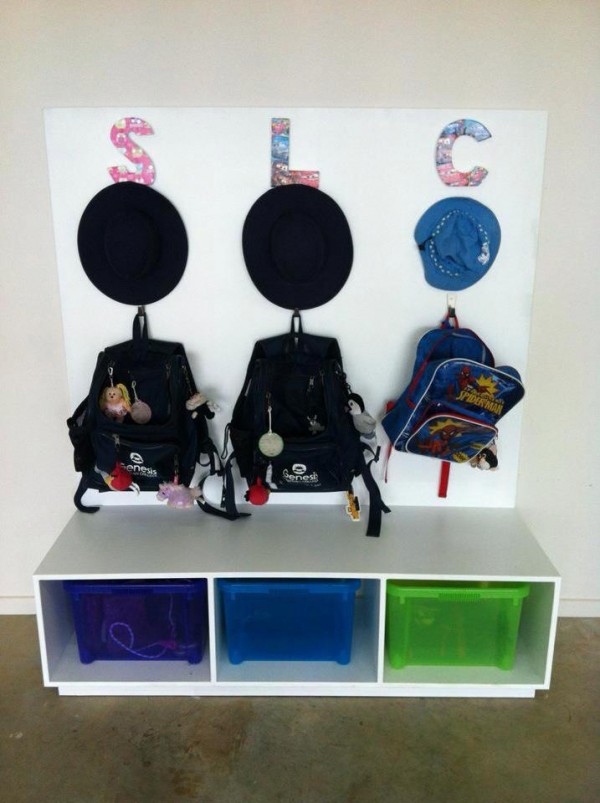 My husband made this. Plastic tubs for their shoes are from Big W. It is in our garage. It works wonderfully, I love it. ~ Natalie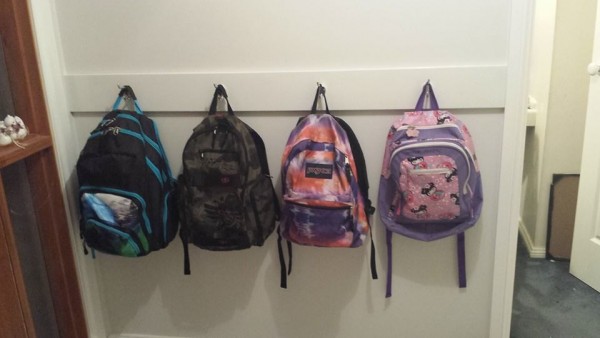 My husband did this for my kids bags its just near our front door love it as keeps it neat and they are off the floor ~ Hayley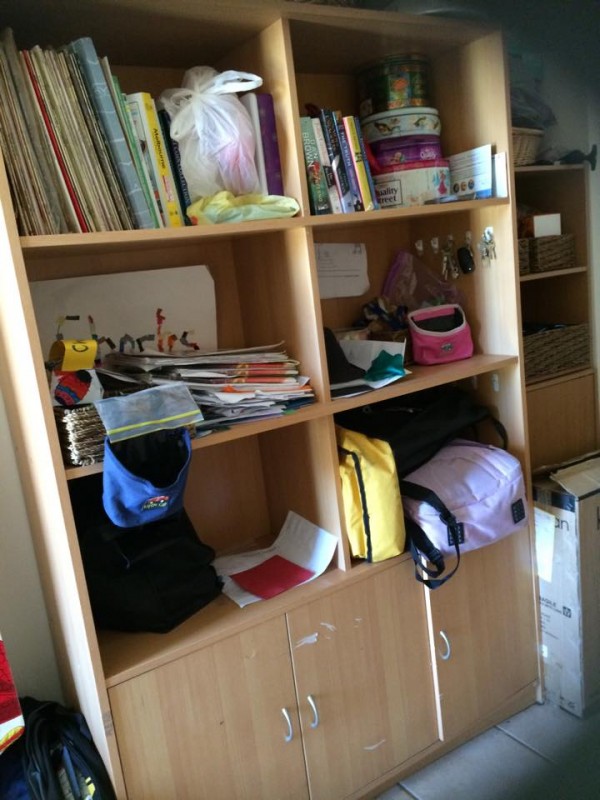 This is end of year (was a long one!) At front door – gets a bit of a mess sometimes but everything is where it needs to be and notices go in the pockets, schedules and art work can be blutacked to back – works for us ~ Bronwynne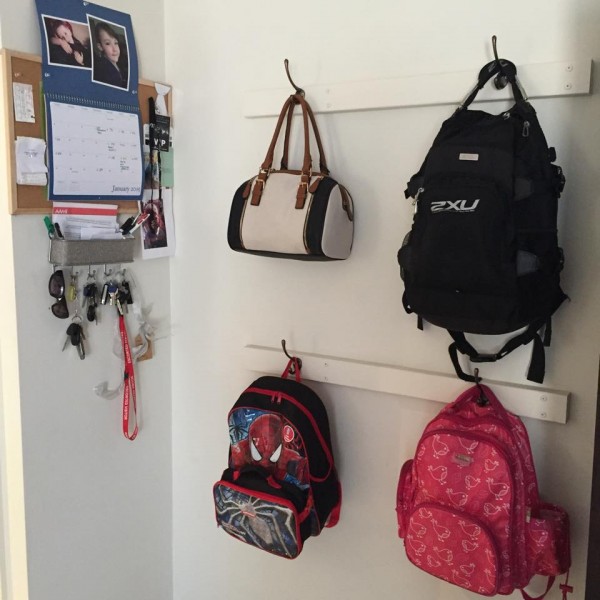 Love our bag area ~ Rachel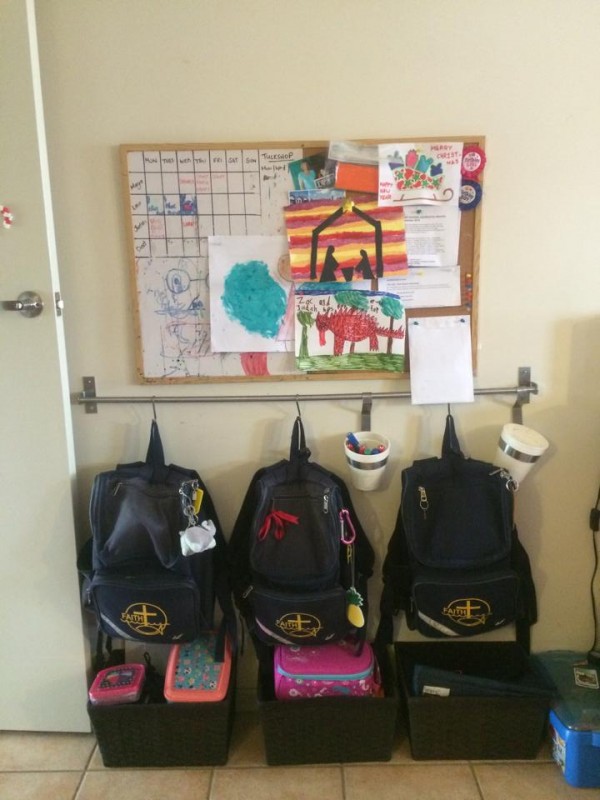 I must admit. This post several years ago changed my life!! Love my school command centre!! It has saved many mornings of lost school shoes, library books and hats! ~ Hannah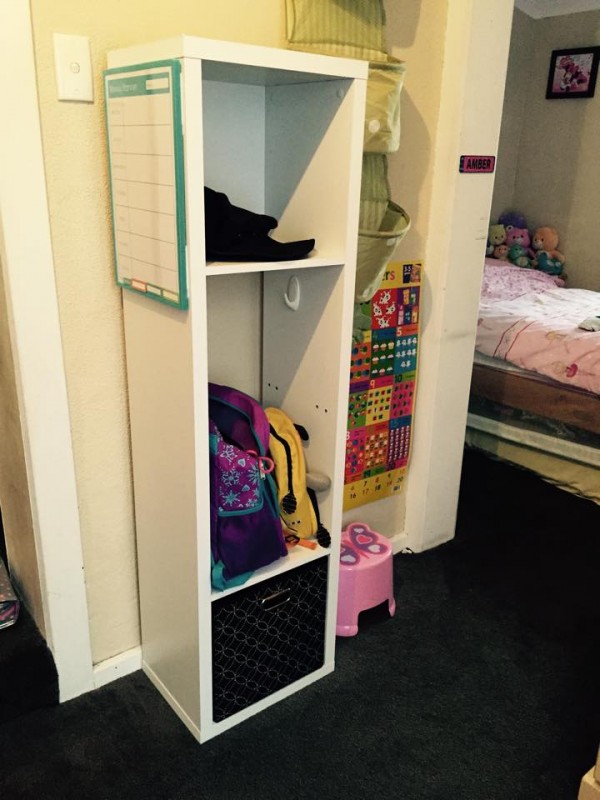 Just done this for when DD starts school in a couple weeks. Cupboard from target with middle shelf not put in, storage box from target and whiteboard planner Kmart. Command hook for rain coat. Cost me $75 all up – Tran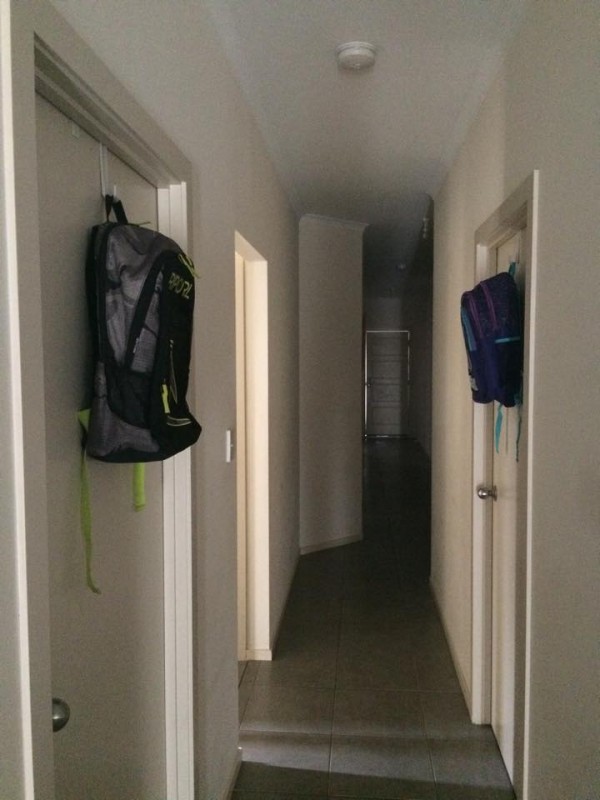 ~ Tash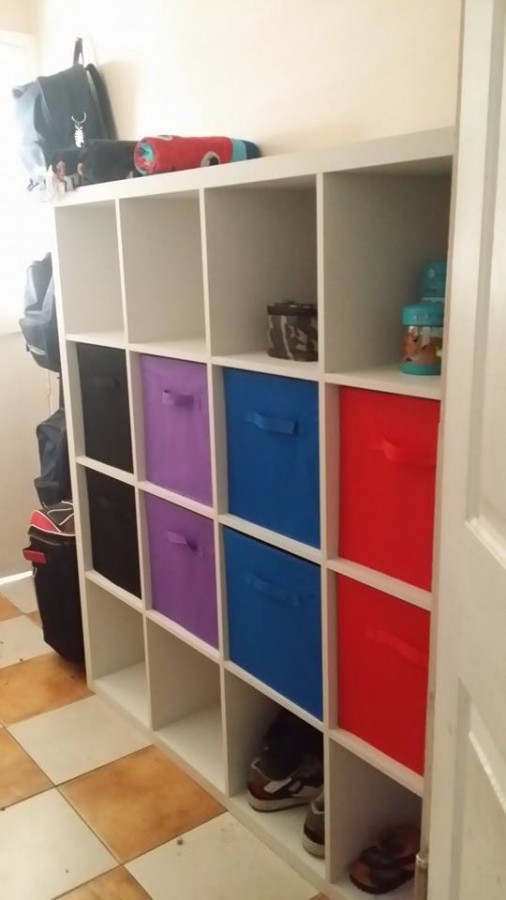 ~ Jodie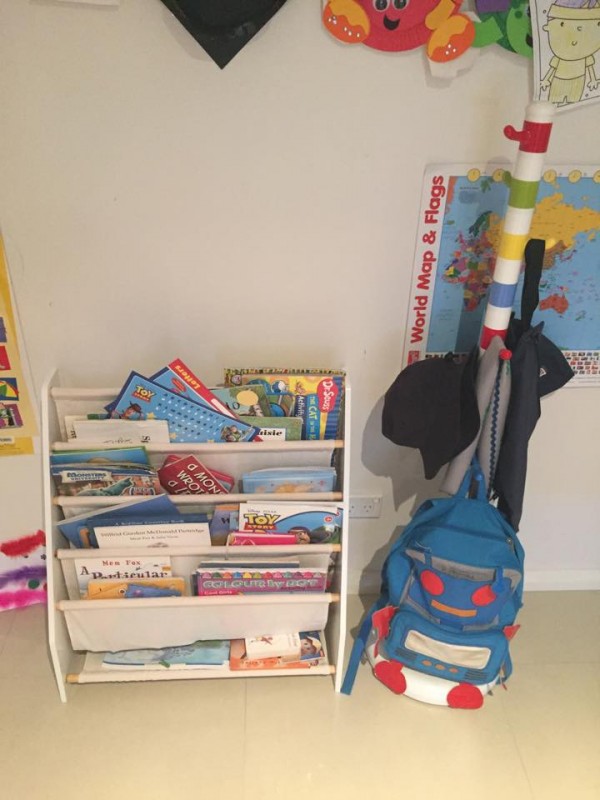 Stand from ikea for school bags, hats & library bags – we have plastic boxes for shoes in the laundry ~ Karen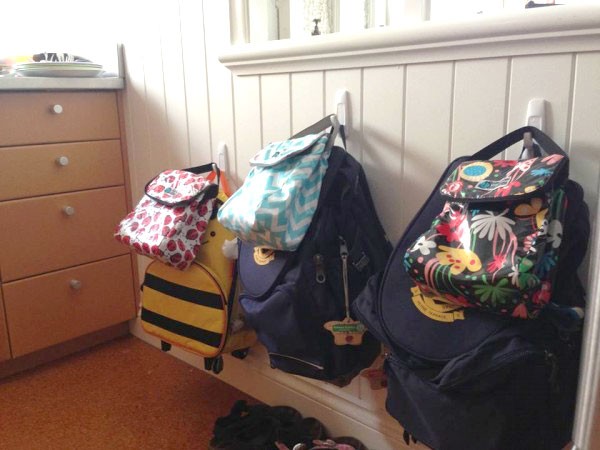 Nothing fancy here but our bags hang in a bit of dead spac ~ Elizabeth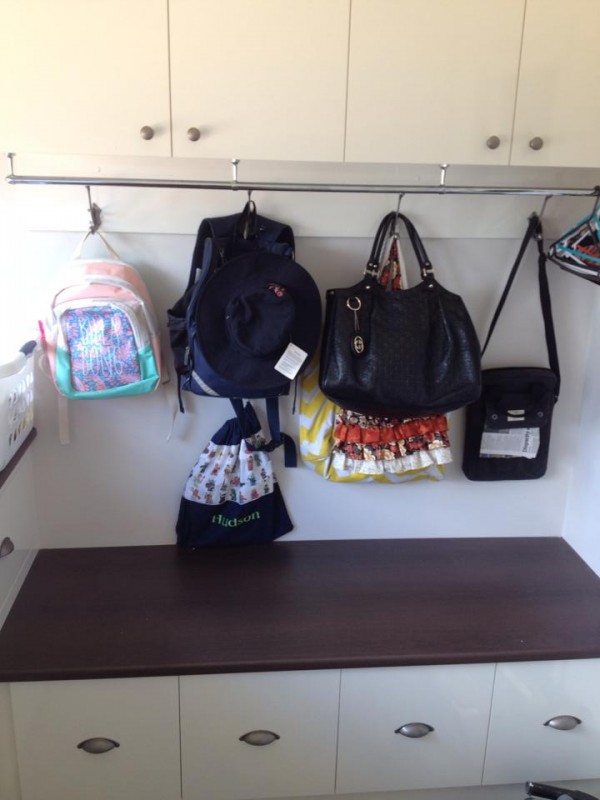 Have built this into our laundry. Hooks with a seat under, draws under seat for shoes and stuff I find lying around the house!! ~ Rachel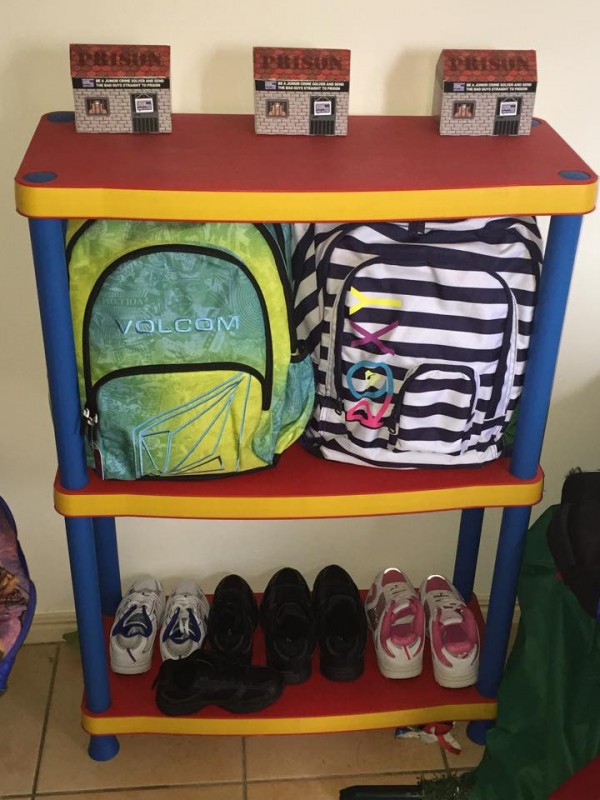 Our school bag rack near the entrance ~ Bee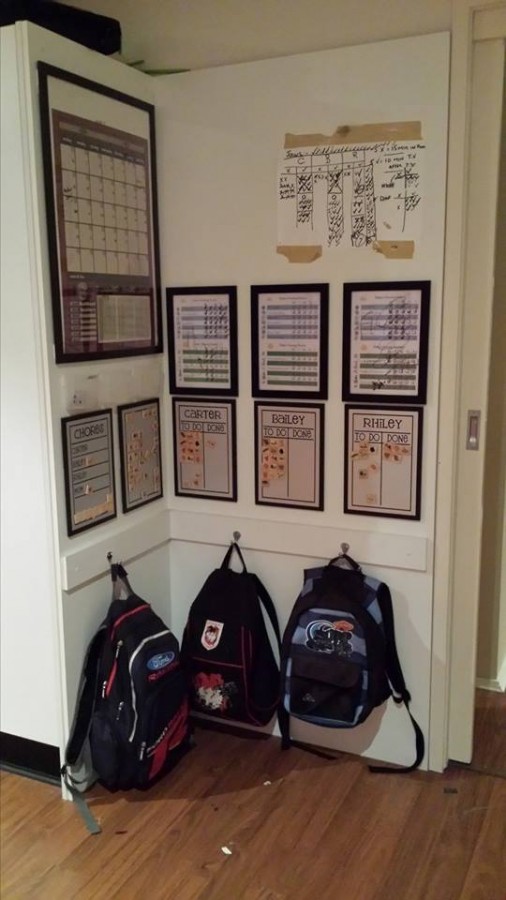 This is my little nook. I wish I utilised it a bit better but the potential is there. ~ Sharon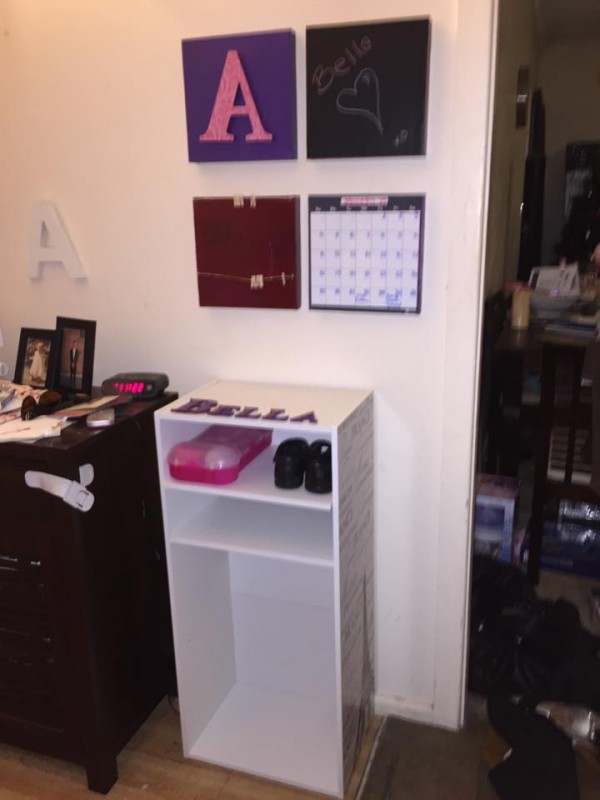 Large part for bag, hook at the side, shelf for homework and there's a chalk board at the top and monthly white board and pegs for notes with her name spelled out on the top of the shelves. Fingers crossed it works for school this year. Thanks to Pinterest for my idea lol ~ Crystal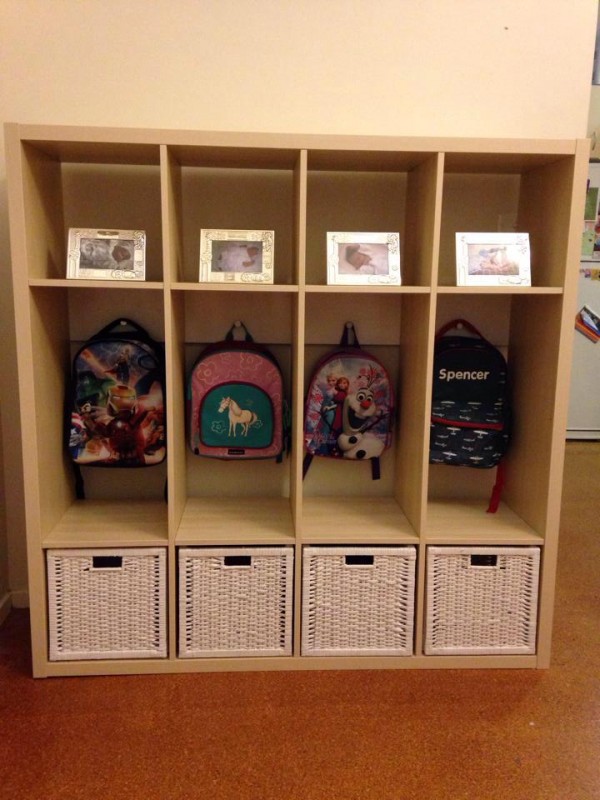 We've just created this bag and shoe storage unit from an ikea "kallax ".
My husband braced the unit with a length of wood that we put the bag hooks on. Without adding a brace it wouldn't be stable enough (I don't think). ~ Nicole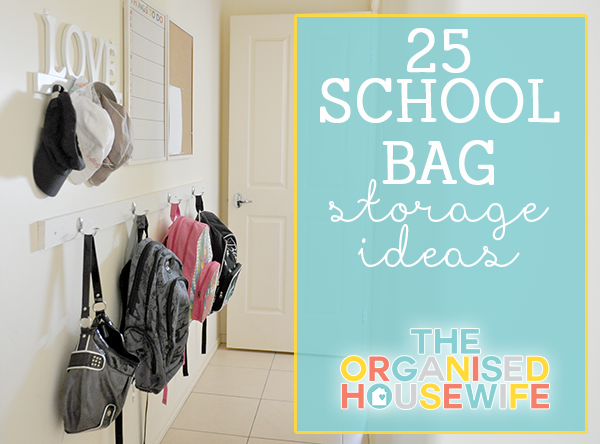 View 25 more school bag storage ideas – click here to view.


Click here to view all other posts in our Back to School Series