This post is sponsored by the Allen's Team
My kids started karate when they were wee little ones, the twins had just turned 6 and my youngest started when she was 4. This past week I am so excited to have watched the twins receive their black belt in karate… they have put in so much effort and perseverance over the past 6 years, I am so excited for them to have reached this level. This is a photo of them below with their Shihan after their grading… they were exhausted!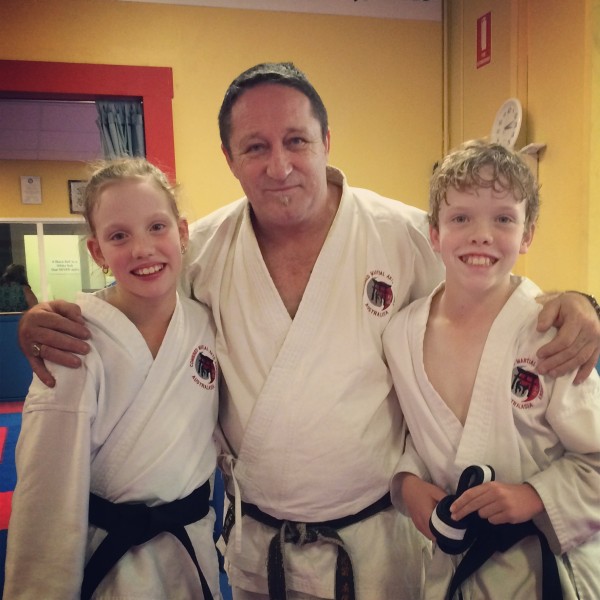 They train 2-3 times a week and attend karate tournaments regularly. I have found the tournaments have really helped them boost their confidence and self esteem, helped them learn to believe in themselves and to give everything a go. We had a tournament on the weekend and I usually spend some time the day before prepping food to take along. I made some Macadamia, Almond & Coconut Balls, Apple & Oat Muffins, egg sandwiches plus each of us had a banana and a mini packet of Jelly Beans. This will keep them full of energy for the day.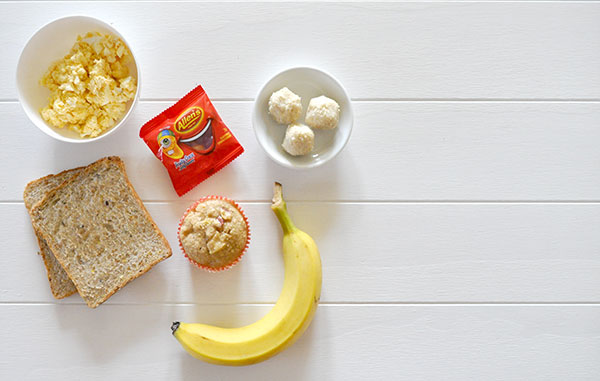 I pack the Allen's Jelly Bean as a treat for the kids to have after they have finished all their events. I like the new little snack size packs as I know the kids won't over indulge (mine tend to if they are given a bowl, they don't know when to stop).
There are 9 Jelly Beans in each packet and I LOVE how they have left out the black (aniseed) flavour as most kids don't like them anyway. The 'Fruity Craze' flavours are – Blueberry, Raspberry, Apple, Orange, Strawberry, Apricot, Vanilla and Blackcurrant. I didn't realise the colours resembled fruits until now… there you go!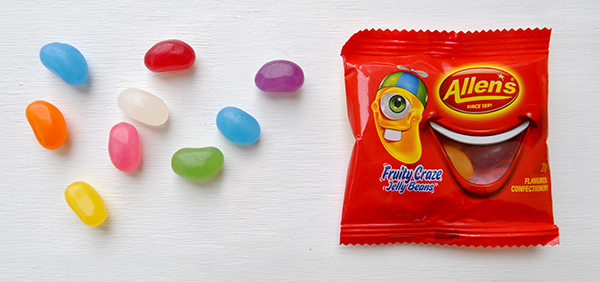 We have always loved the Allen's Jelly Beans, my favourites are the pink and white (strawberry and vanilla) flavours. I also make little afternoon snacks for the kids after school, usually a friday afternoon snack to celebrate the end of the week! I put some Jelly Beans in the bottom of a cup and have the cone ready for when they get home, then I scoop in some ice-cream and they decorate the top of their ice creams with the jelly beans.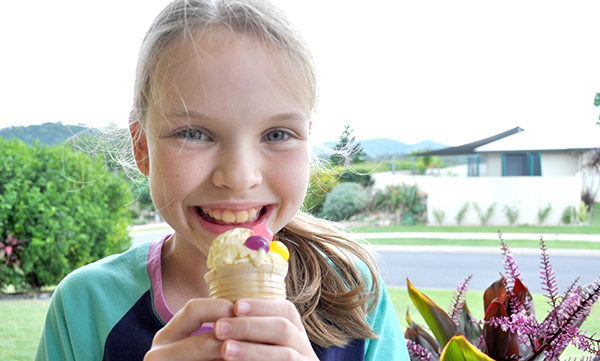 If you're quick, pop on over to Allen's Facebook page to catch their sampling of the new Mini Packs!!


This giveaway is now closed, congratulations to Rebecca N for her winning entry.
Win a Weekend Ice Cream Movie Pack
One lucky reader can win an Ice Cream Movie Pack, valued at $250. The pack includes a Yellow Cuisinart Ice Cream Maker, 3 Gelato Bowls and Plates, Ice Cream Scoop, Allens Jelly Beans, Ice Cream Storer and a $50 Coles Myer Gift Card for movies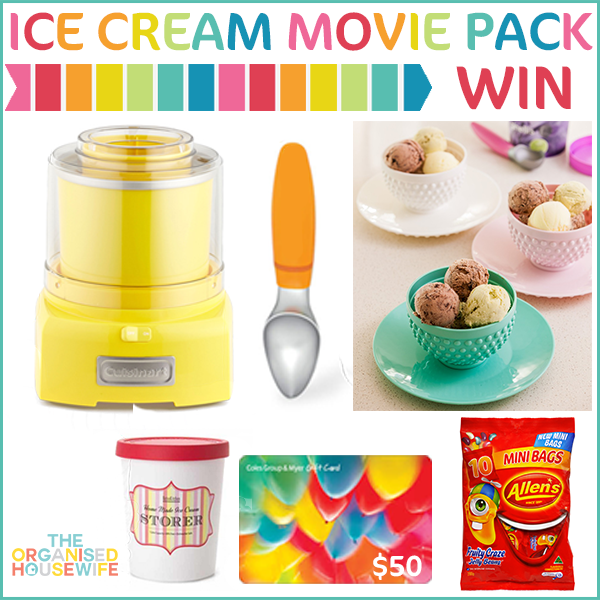 Simply tell me in the comments below
What is your favourite weekend activity?
This giveaway ends 11.59pm AEST Monday 21st July 2014.

GIVEAWAY TERMS AND CONDITIONS
This post/giveaway was coordinated by The Remarkables Group and run in accordance with my disclosure policy, please read the terms and conditions below

Terms and Conditions: 1. Entries must be made via the commenting system below to qualify, entries on facebook are not valid). 2. Entries close 11.59pm AEST Monday 21st July 2014. 3. One entry per household. Open to Australian residents only. 4. This giveaway is a game of skill. The judge's decision is final and no correspondence will be entered into. 5. The prize is valued at $250 RRP 6. One winner will be chosen. 7. The winner will be contacted by email, please ensure you leave your email address. 8. If I have not received a reply from the winner within 7 days the prize will be forfeited and awarded to the entry judged to be the next best. 9. The Organised Housewife will take no responsibility for any delay, loss or damage to prizes sent to winners.