I have been feeling miserable this past week, I've been struck with a good dose of a head cold, sinus and awful cough.  Whenever sick it's nice to have a soothing hot lemon and honey tea to ease the pain in a sore throat.  I make it for my kids and they really enjoy it.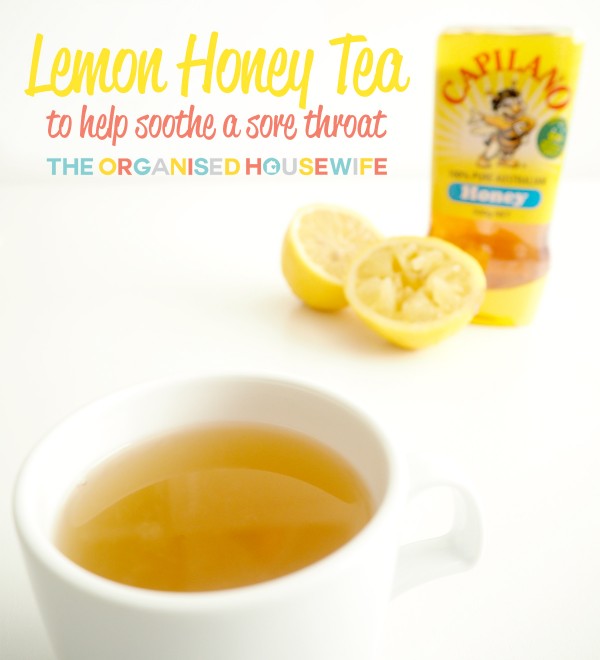 Lemon and Honey Tea
Serves: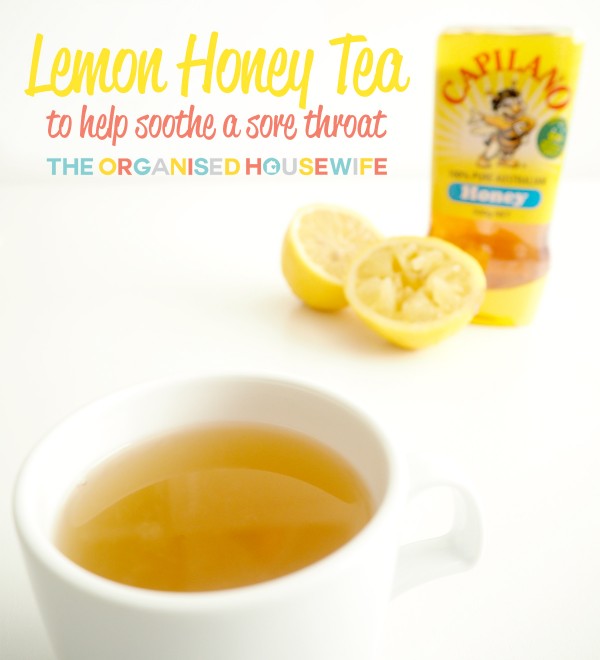 Ingredients
1 tablespoon lemon juice
2 tablespoons honey
hot water
Instructions
Place lemon and honey into a cup.
Top with hot water and stir to combine.
By Kat – The Organised Housewife
Can never go wrong with a delicious lemon and honey combination.  You can also find my top tips to help you keep the house tidy while mum's feeling sick.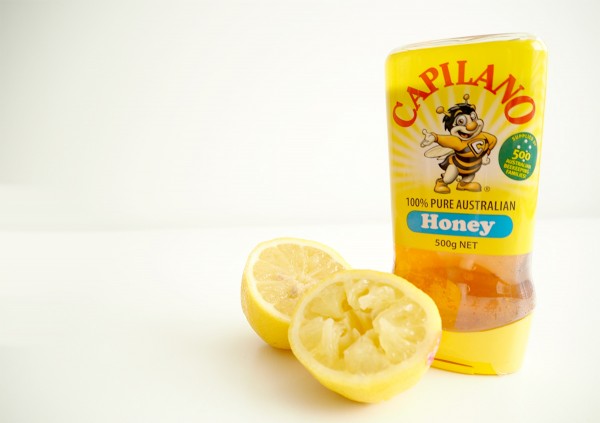 What's your top tip to help you feel better when unwell?