Using labels throughout your home helps improve and maintain your home organisation. Labels that clearly identify the contents of items, drawers, cupboards and more means that you and every member of your family can easily find and put away items.
Do you struggle to keep things staying organised after you have sorted an area? Home organisation labels help to identify where and what something is and where it should go. Labels are ideal for keeping any room or space in your home in order. This will help other members of your household put things away correctly.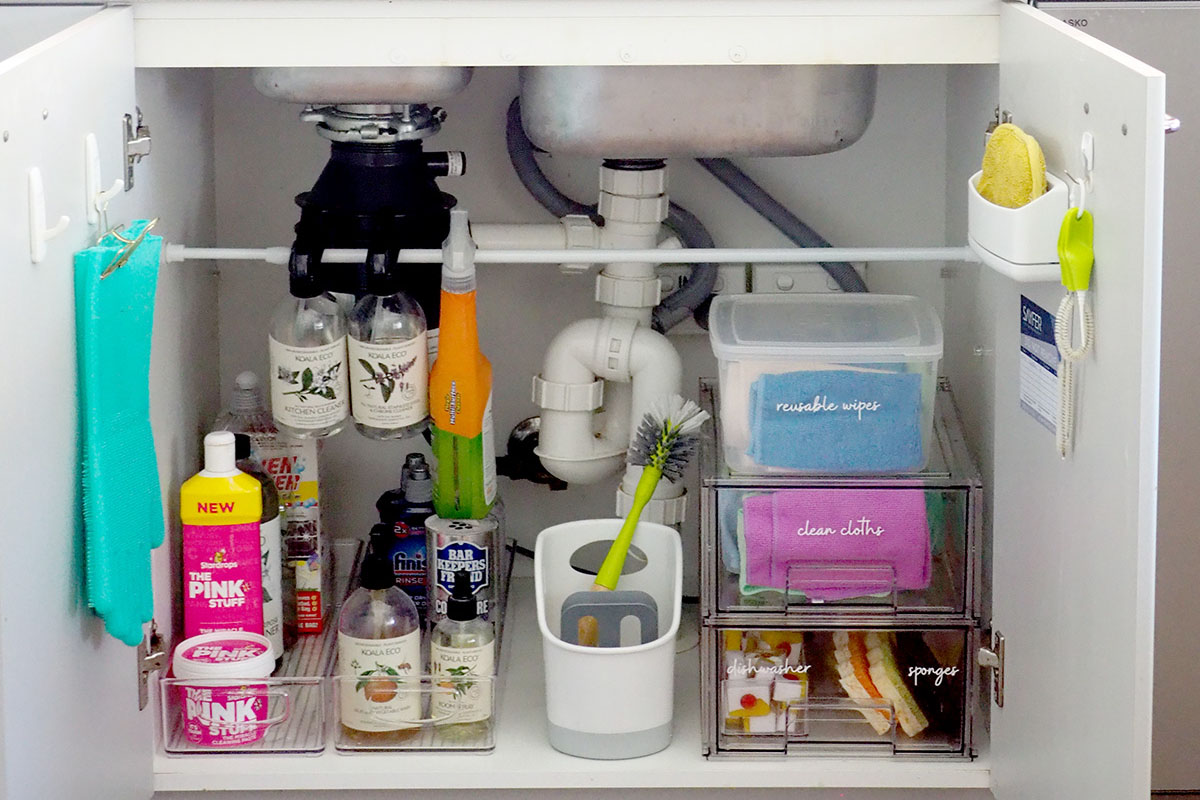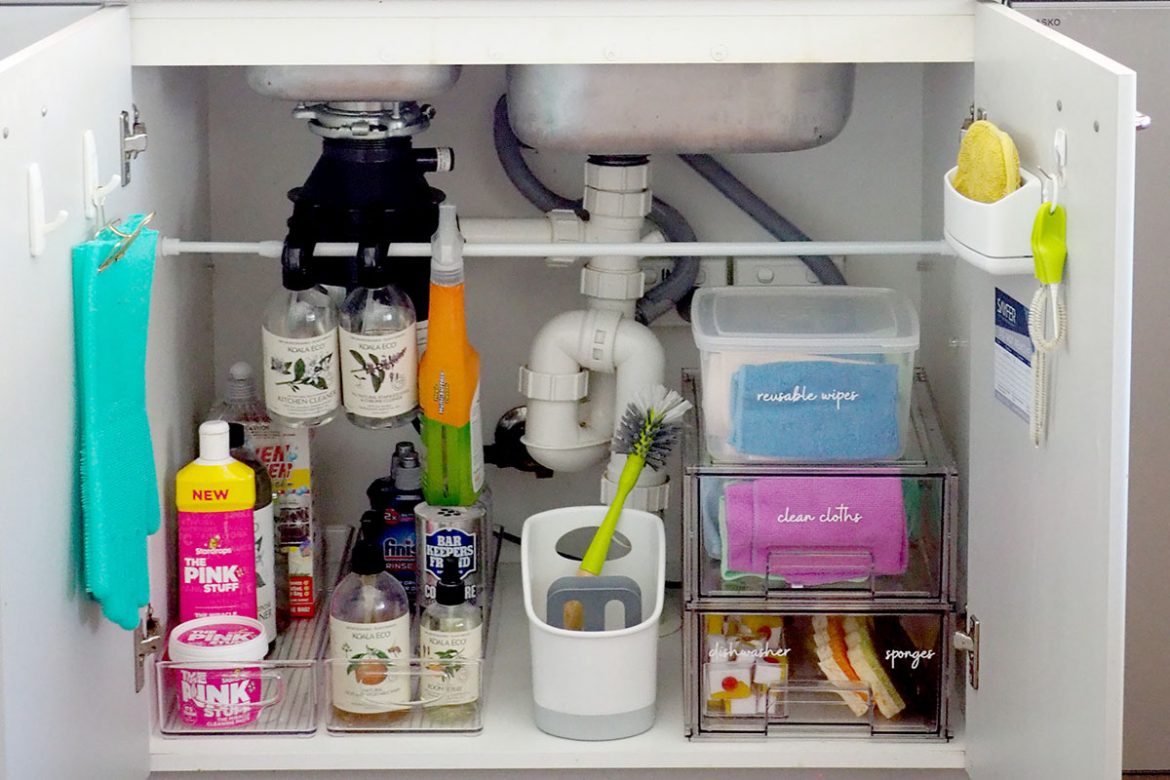 As someone who appreciates organisation and tidiness, one tool that keeps everything in order in my home is using labels on my storage, baskets and/or tubs. I use labels throughout my entire house, you can find them in my bathroom, kitchen, garage, laundry and even in my fridge… wherever you look really. I find if I have it labelled my family have no excuse to not put something back where it belongs. This means things stay organised and have a permanent place to live. We have a range of easy to apply personalised vinyl labels in the shop. They not only help you be organised but are stylish and beautiful too! The labels come in a range of fonts and sizes to suit a variety of different purposes in your home.
There are many benefits of labelling items around your home:
Teaches kids that things in the home have a certain place to live
Makes things easier to find and identify
Saves you time looking for things
Can decorate items and objects around your home
Makes it easy to distinguish between two of the same items
Looks nice and organised!
Below I have shared some of the things I label around my home:
WARDROBE
My wardrobe has lots of shelves. I've found the easiest method to keep my wardrobe organised is to keep all the like items into labelled tubs. This keeps my items neatly together and easy to find. So it's fast and easy to put things away and I can always quickly find what I am looking for.
  Shop Wardrobe Organisation Products here.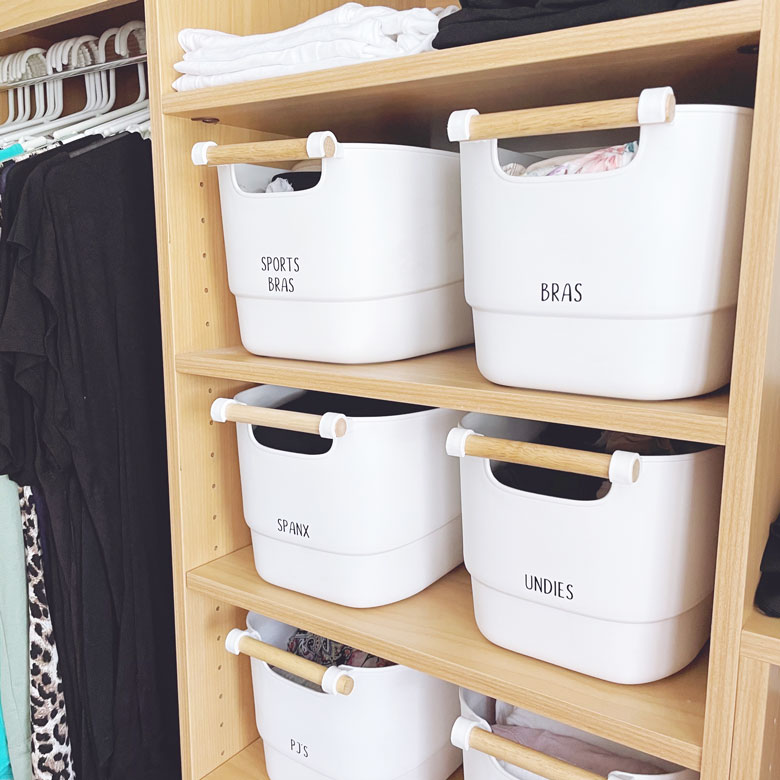 THE FRIDGE
So I was told recently that I may be a little OCD as I also label everything in my fridge and freezer.  I wouldn't use that exact phrase OCD, I am just organised and like to have a place for everything.
There are benefits of keeping everything labelled and organised in the fridge. You can easily see what food you have and what you need to buy. It's easier and faster to find what you need when preparing food.
  Shop Fridge Organisation Products here.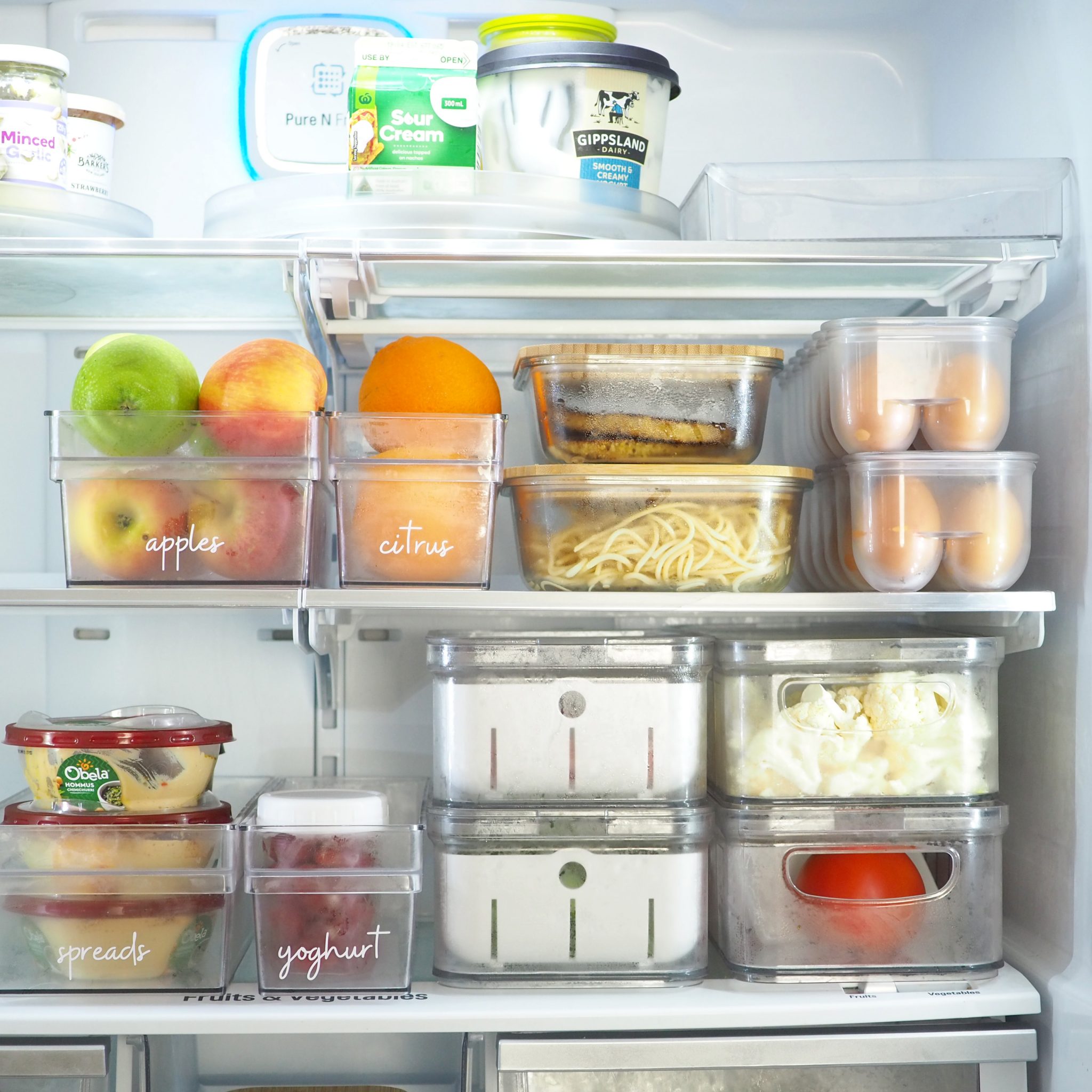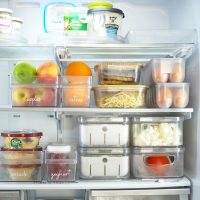 THE PANTRY
Without a doubt, this is one area that needs labelling.  Do you have an endless battle keeping the pantry tidy? Help make it easy to find something by grouping like items together and labelling the container/basket, from baking goods to pastas to oils and spreads.  It will not only make it easier for the family to find what they want, but also to return it back to the right spot to help keep the pantry tidy!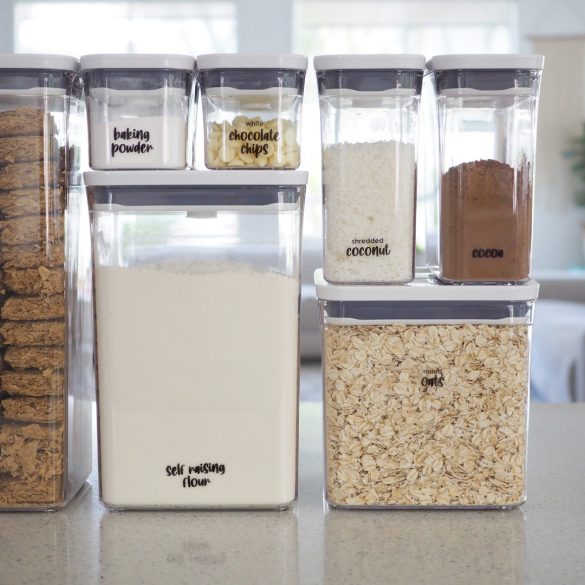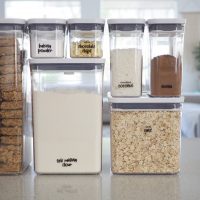 SHOP: Pantry Labels
LAUNDRY ROOM
I have shared how I organised my washing to be done before. I sort my washing daily into labelled baskets (whites, colours, darks, bed sheets etc), so that way I can grab the biggest basket and pop that one in the washing machine.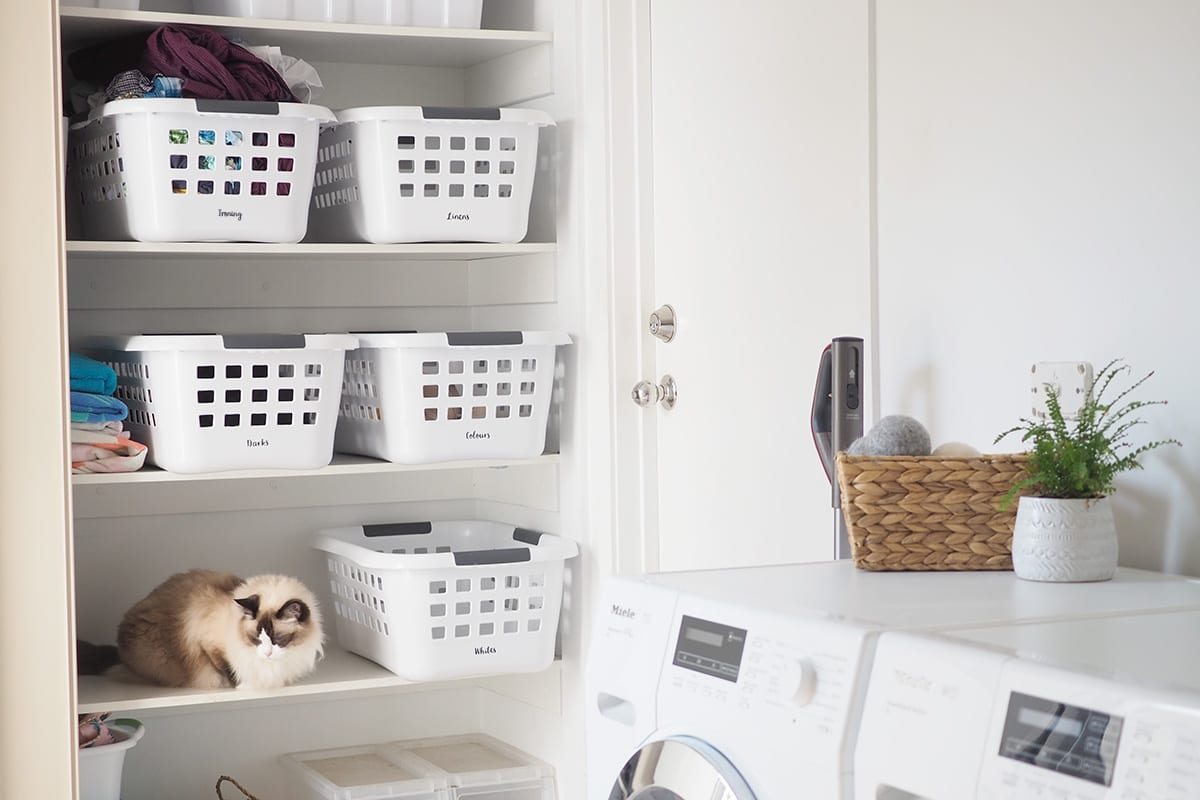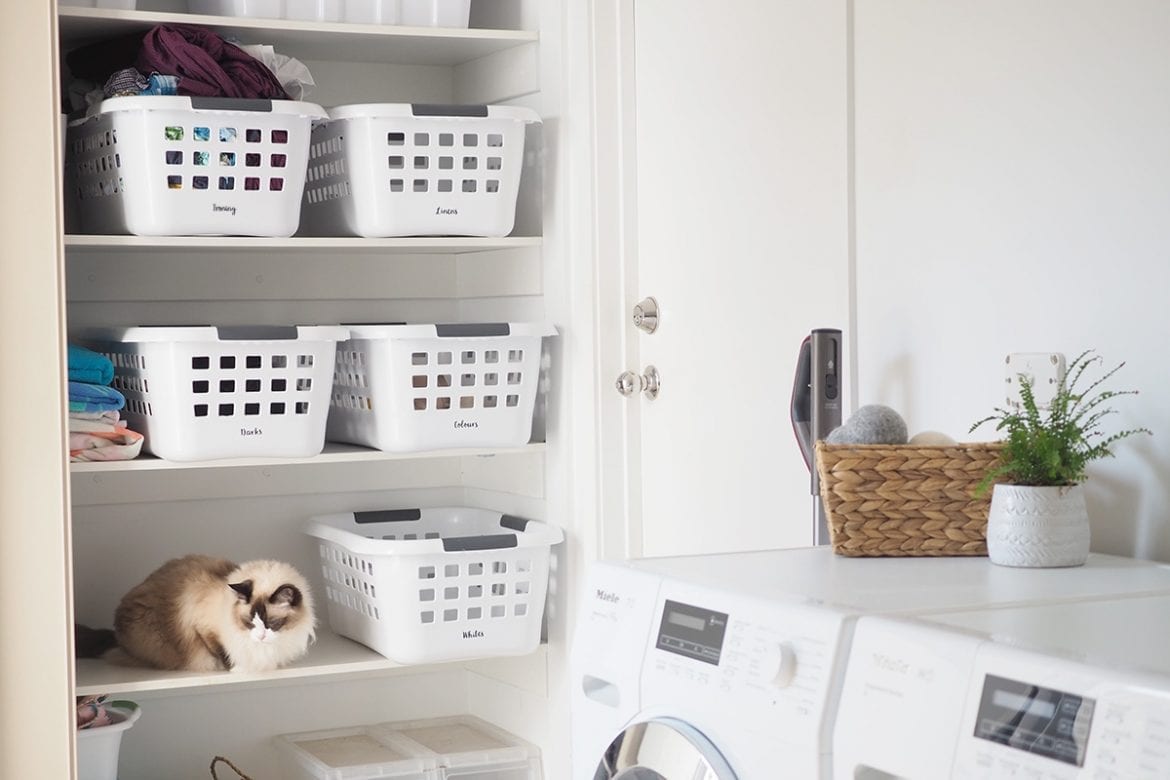 DIY HOMEMADE CLEANERS
I make my own Homemade Cleaners, not only are they budget friendly but they help to reduce chemicals within the home. It's important to label all cleaning supplies to identify the contents.
  Read More – My Homemade Cleaning Recipes here.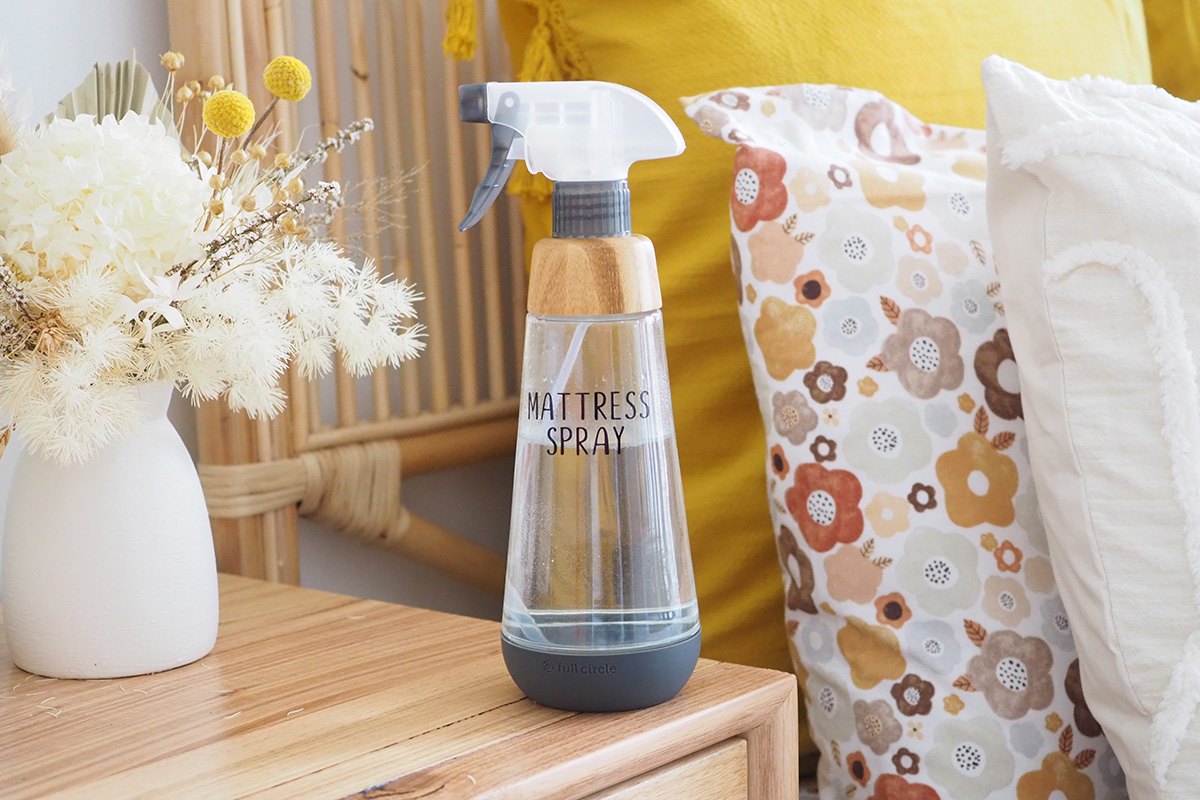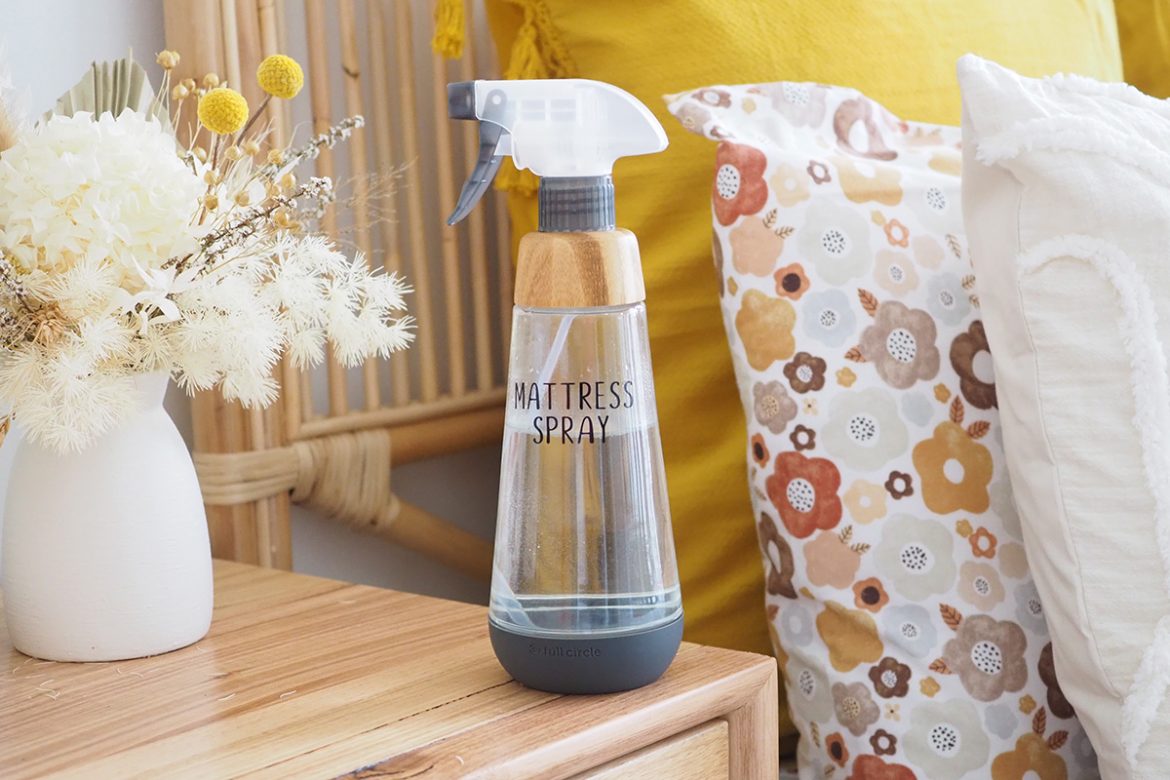 SHOP: Spray bottle
Drink containers
When you have a family you can end up with quite a large quantity of drink bottles and travel mugs. Labelling each drink bottle and keep cup means that you can easily identify which item belongs to who.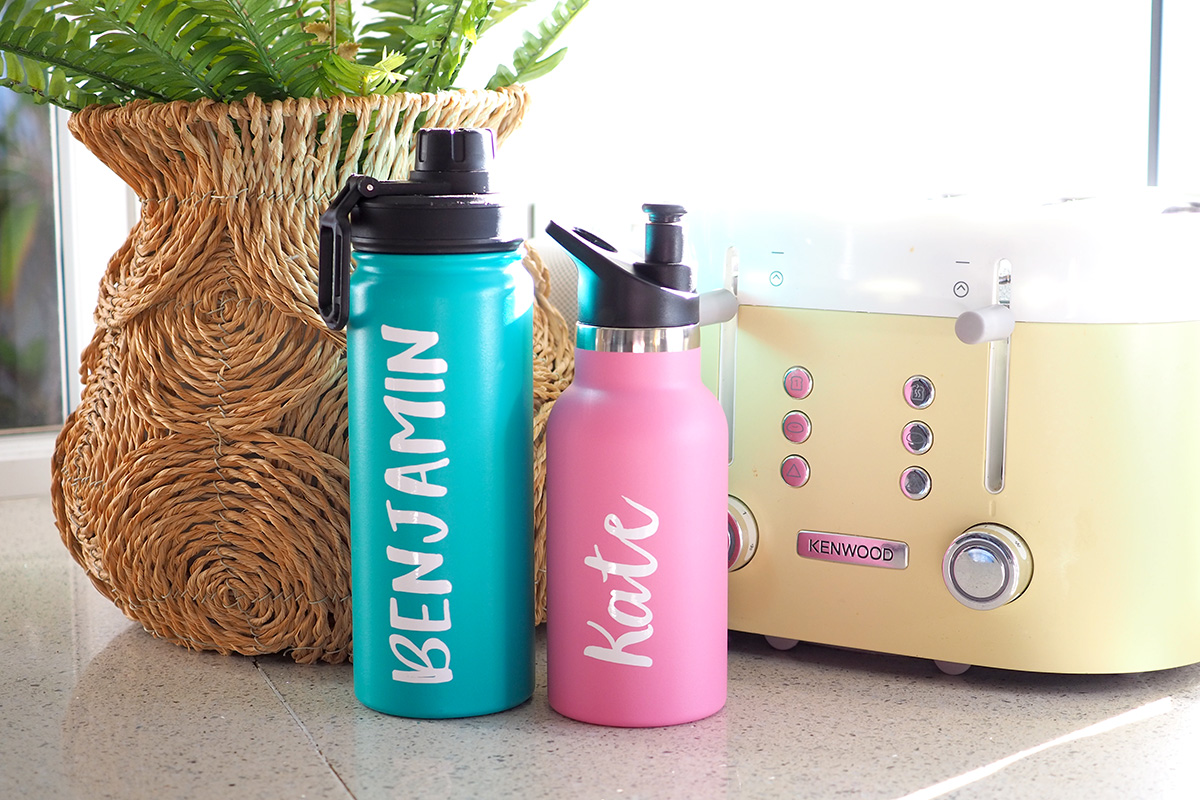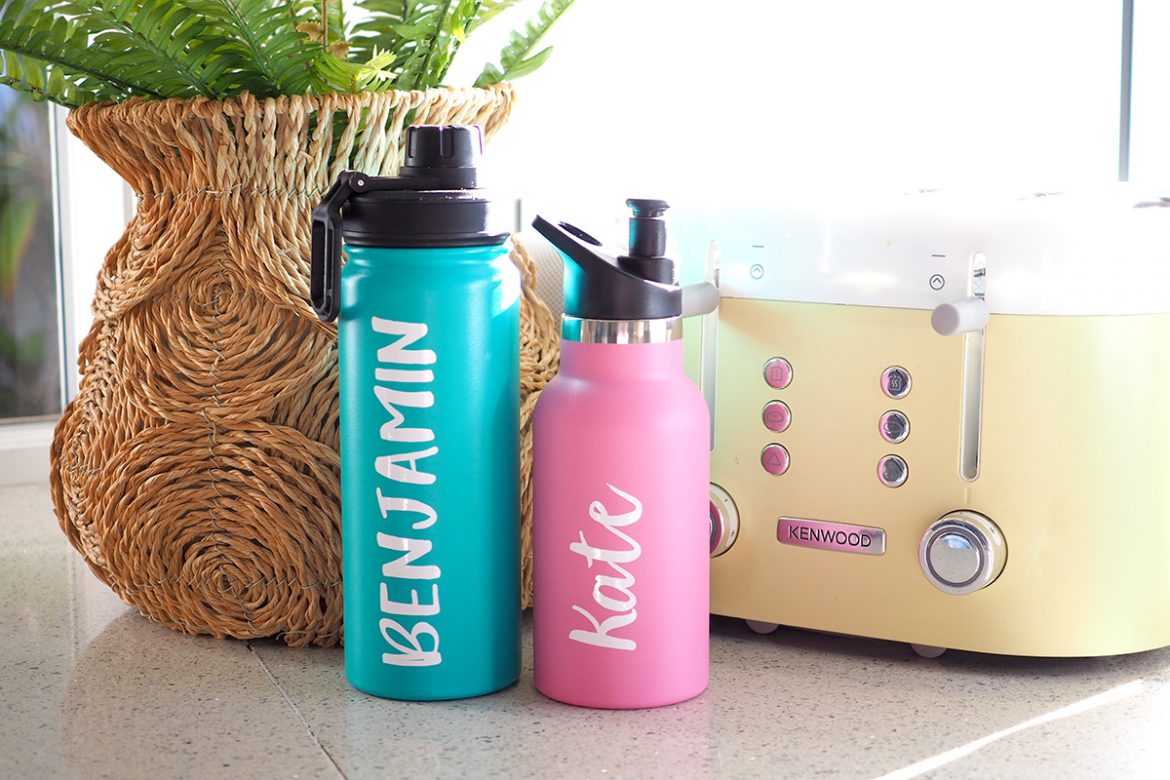 DIY SHOE SPRAY
Everyone gets stinky shoes at some point. My homemade shoe deodorising spray includes only 2 ingredients and is sure to fight off the smelly germs found in shoes and help prevent the odour from coming back!.
LABELS USED: Blackboard Style Labels, available in my store.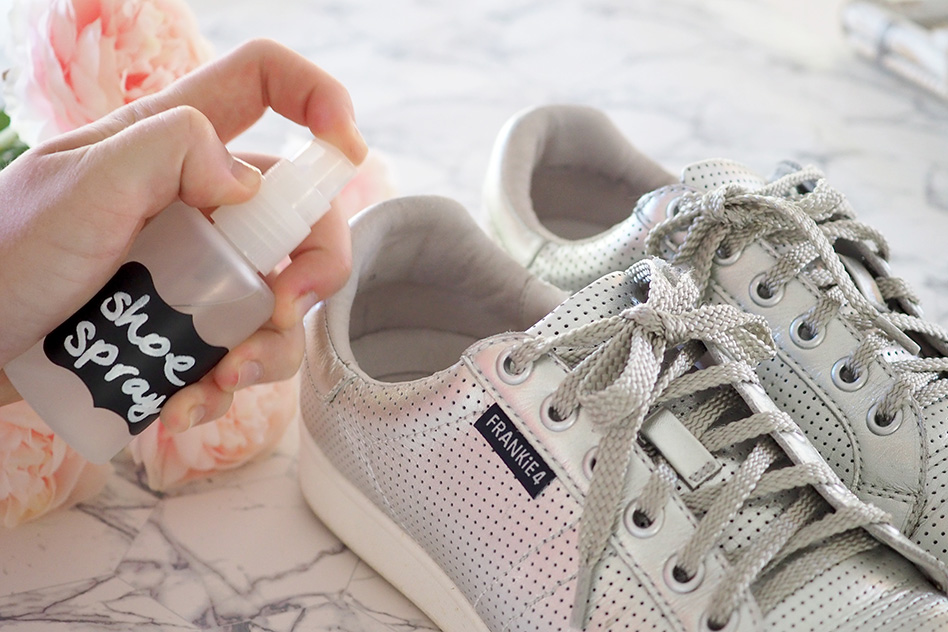 What is the one item or area in your home that needs labelling?