This post is sponsored by Stuff Masters
I love sharing new and exciting products with you and I am thrilled to share this rather unique unit created by a great Aussie business called Stuff Masters.  The story behind this fab unit is beautiful… Stephen and his wife have 4 kids, Mrs Stuff was searching for a way to keep all the kids 'stuff' organised, but couldn't find the right product.  Mr Stuff sweetly listened to his wife (yep, he listened!!) and he made a Launch Pod, perfect exactly what Mrs Stuff wanted.  Stephen now sells his LaunchPods Australia wide.  I love it when a clever idea turns into a business!
Thanks to Stuff Masters I was given the opportunity to install a DuoLaunch Pod into a local readers home.
Visit Stuff Masters:  Website & Facebook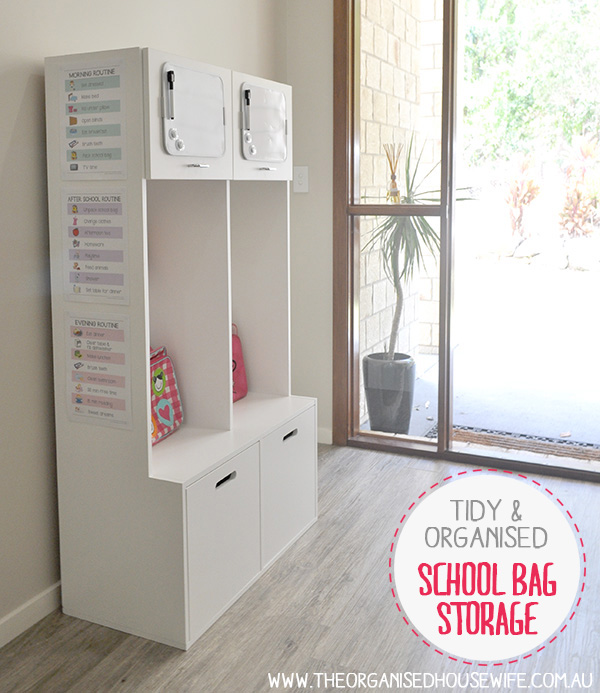 My hubby put together the Duo Launch Pod for me.  It took him approximately an hour, wasn't too hard at all.  It comes with easy to follow instructions with each Pod.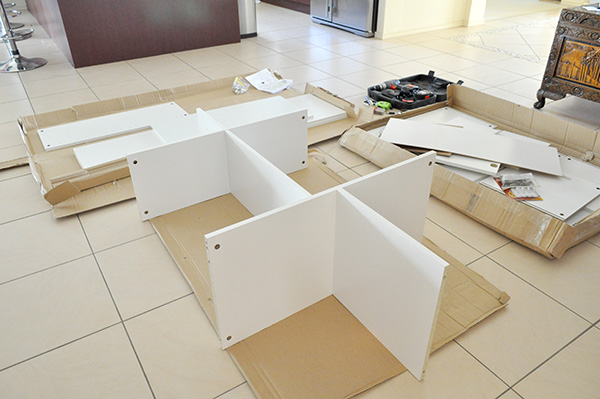 It fit easily in the back of my car (7 seater, folded down seats) so I could then deliver it to the lucky reader.  The cabinet itself is made from melamine faced particle board, which is easy to wipe over and keep clean.  There is a great variety of bright and pastel colours available to choose from, view colour selection here.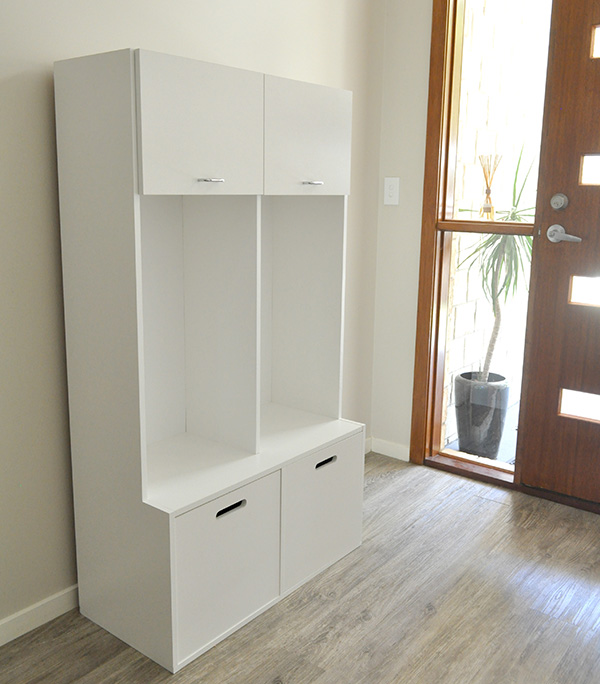 This pack comes with everything you need to have an organised set up.  It includes a whiteboard for each Pod, with magnets and whiteboard marker.  This whiteboard is handy for adding notes about what is happening on what day or reminding kids to pack particular items like their gym gear or even a sweet little note to inspire them through the day.  The white boards are attached using the provided double sided tabs.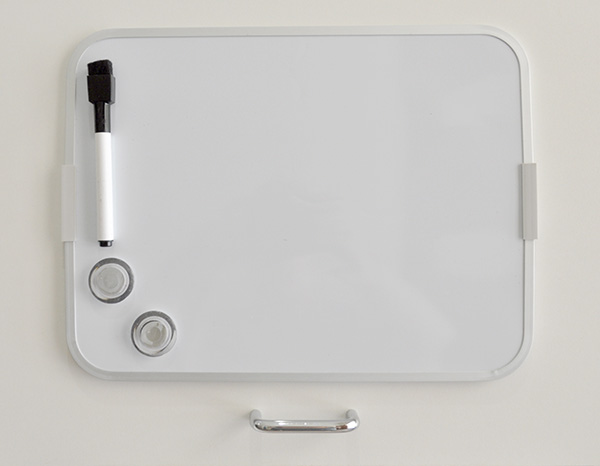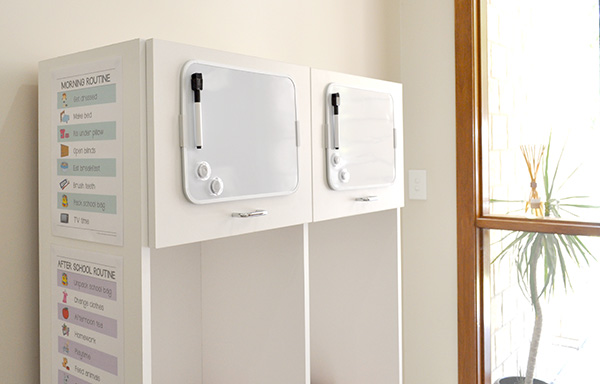 It comes with removable hooks which are perfect for holding hats or library bags, you can place these wherever suits you on the pod.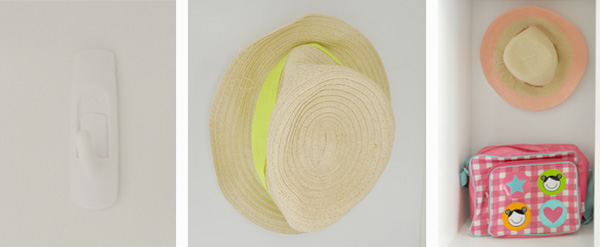 As most kids school bags are so heavy these days with text books and homework etc I found the best option was to use the hooks provided for hats that the kids play in the backyard with and leave their school bags sitting on the LaunchPod.  School hats always stay in the kids school bags so they don't forget them.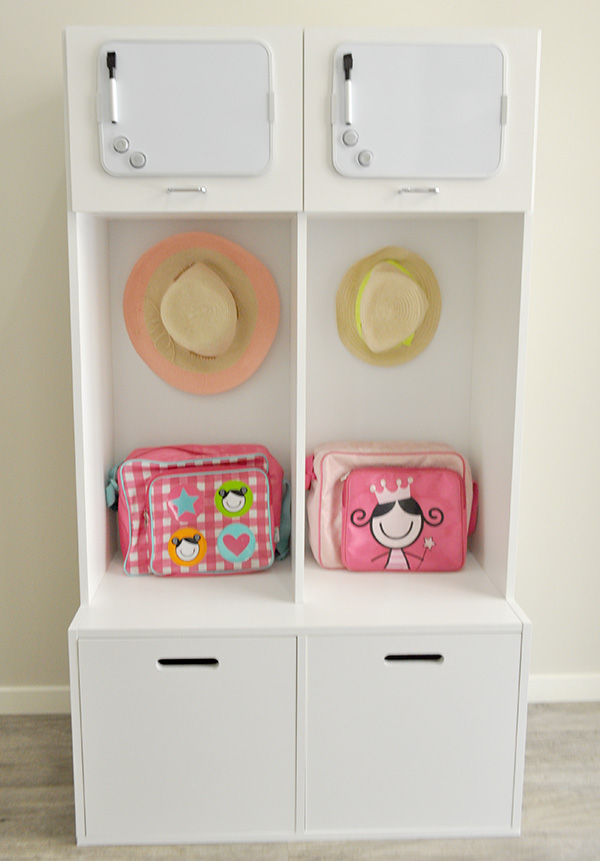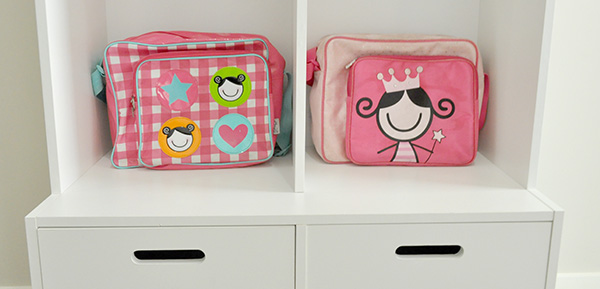 The cubes in the bottom of the LaunchPod could be used for many different things, sports bags, sporting equipment, lunch boxes, jumpers or shoes.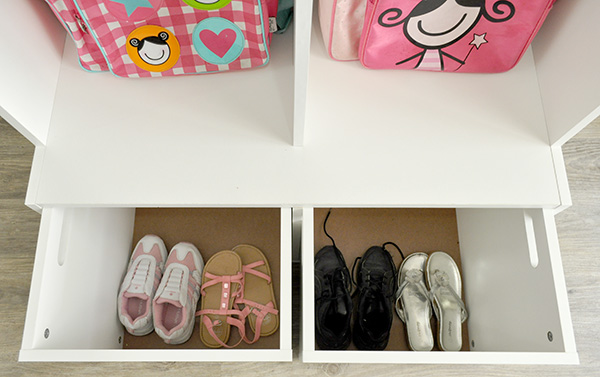 The top of the cabinet has a soft closing cupboard, here is where homework is stored for the week, along with home readers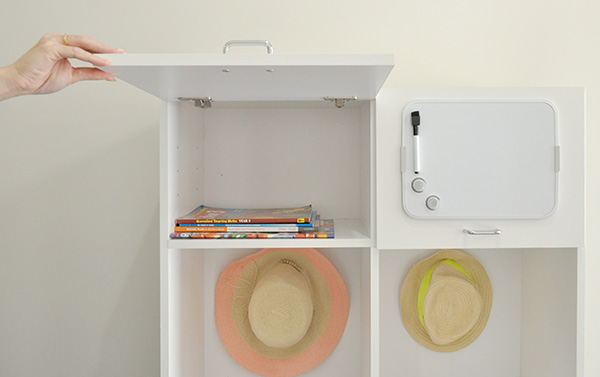 Finally, because I am a fan of charts, I wanted to incorporate some routine charts into the LaunchPod, so I added them to the side of the Pod.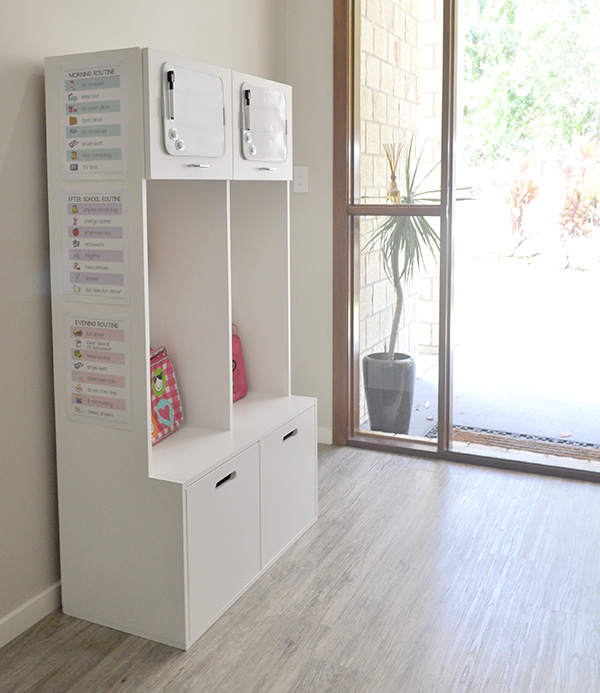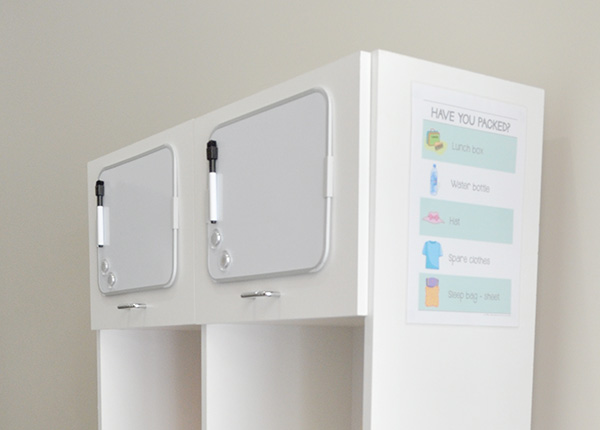 This Duo LaunchPod keeps all the kids school bags, hats, shoes etc very tidy in this beautiful entryway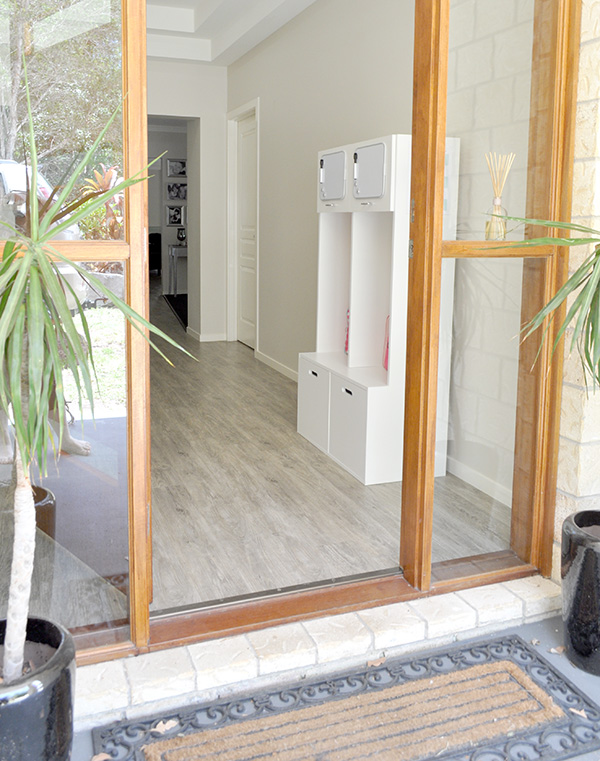 Stuff Masters LaunchPods are available for delivery Australia Wide.  Visit their website to view more details and order.
This is a sponsored post, run in accordance with my disclosure policy.