This 7 day family meal plan has been kindly contributed by one of our community members, and has some delicious meal suggestions. Including recipes for chicken burgers, a salad, sweet and sour pork and more!
When I read through this meal plan contributed by our lovely community member Suezanne, I mentally added every dinner idea to my own meal plans for the coming weeks. I find hearing about what other families have on their meal plans so inspiring, and I love getting new ideas. Suezanne says that her family tries to incorporate one or two meat free nights every week. On Sundays they have a roast for dinner or something similar, so that they can have sliced meat through the week for sandwich fillings for lunches.
Find more of my meal planning tips here:
Meal Planning Printables
Grocery Shopping List Pad
Weekly Planner Pad
ARE YOU ON INSTAGRAM? – If you make any of these recipes, please share a photo, tag @theorgansiedhousewife and add hashtag it #TOHDinners  – I'd love to see what you're cooking!
MONDAY
Chicken Burgers with Sweet Potato Fries – Home-made burgers is so much cheaper and healthier than grabbing takeaway, and sweet potato fries are more nutritious than regular potato fries.
  Find this Quick Chicken Burger with Sweet Potato Wedges recipe here.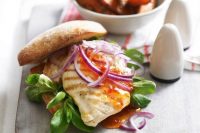 TUESDAY
Gnocchi with Pumpkin and Spinach – Suezanne is making ricotta gnocchi with pumpkin, spinach and pine nuts for dinner on Tuesday. I love a good gnocchi dish, I have been making my creamy beef gnocchi recipe a lot lately.
  Find this Gnocchi with Roast Pumpkin recipe here.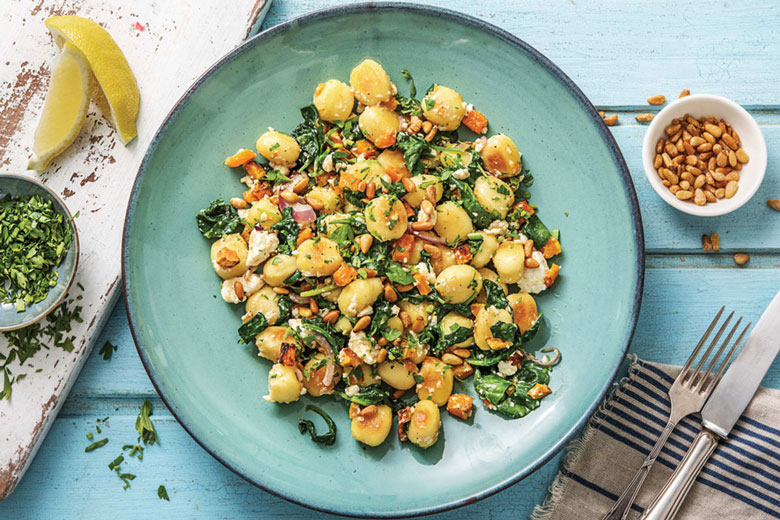 WEDNESDAY
Chicken Schnitzel and Salad – Chicken schnitzels are always a big hit with kids for dinner. I love this recipe twist from chef Curtis Stone, on this family classic below.
  Find this Chicken Schnitzel Salad recipe here.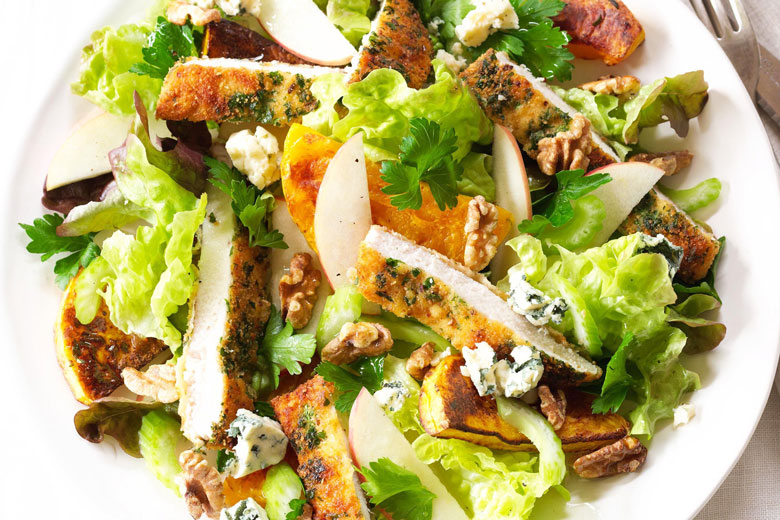 THURSDAY
Rainbow Veggie Skewers and Three Bean Salad – This is a meat free dinner for Suezanne's family this week. The combination of bean salad with the skewers would be delicious and filling!
  Find this Rainbow Veggie Skewers recipe here.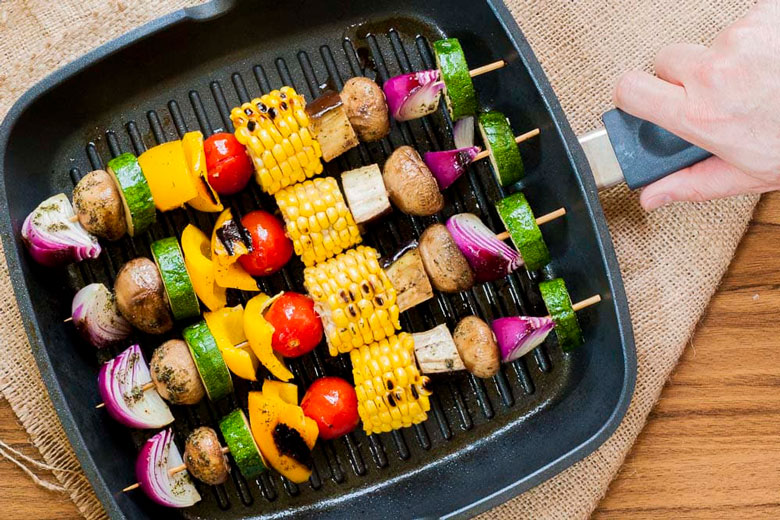 FRIDAY
Sweet and Sour Pork –  Sweet and sour pork is another recipe that is always a hit with kids for dinner. Sometimes I find the sauces for sweet and sour pork too sweet. This simpler recipe seems like it would have a milder flavour.
  Find this Sweet and Sour Pork recipe here.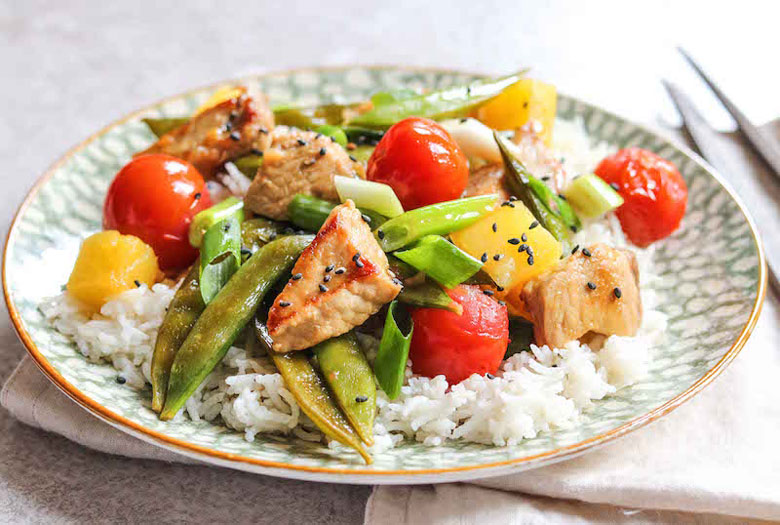 SATURDAY

Mexican Bowls – I never get tired of Mexican food and it is always a hit with the family. This recipe sounds yummy and quite easy to prepare.
  Find this Mexican Beef Bowl recipe here.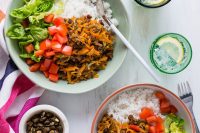 SUNDAY
Corned Beef and Vegetables – Suezanne is cooking up corned beef for Sunday night dinner so she also has lunch meat throughout the week. Corned Beef and Silverside seem to be interchangeable terms here in Australia, though I believe they are meant to be different cuts of meat. Whatever you like to call it, I call it delicious!
  Find my Slow Cooked Silverside recipe here.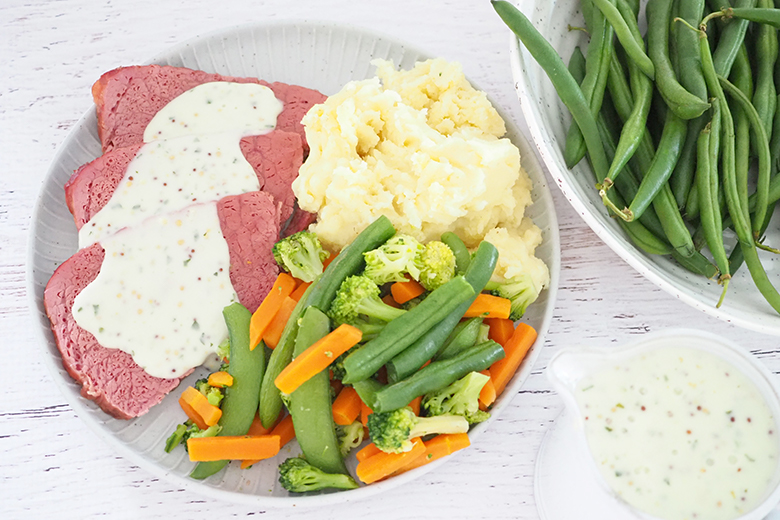 BAKING
Apricot Yoghurt Muffins – There's wasn't any baking listed on Suezanne's meal plan, so I have included one of my favourit muffin recipes for you.
  Find my Apricot Yoghurt Muffins recipe here.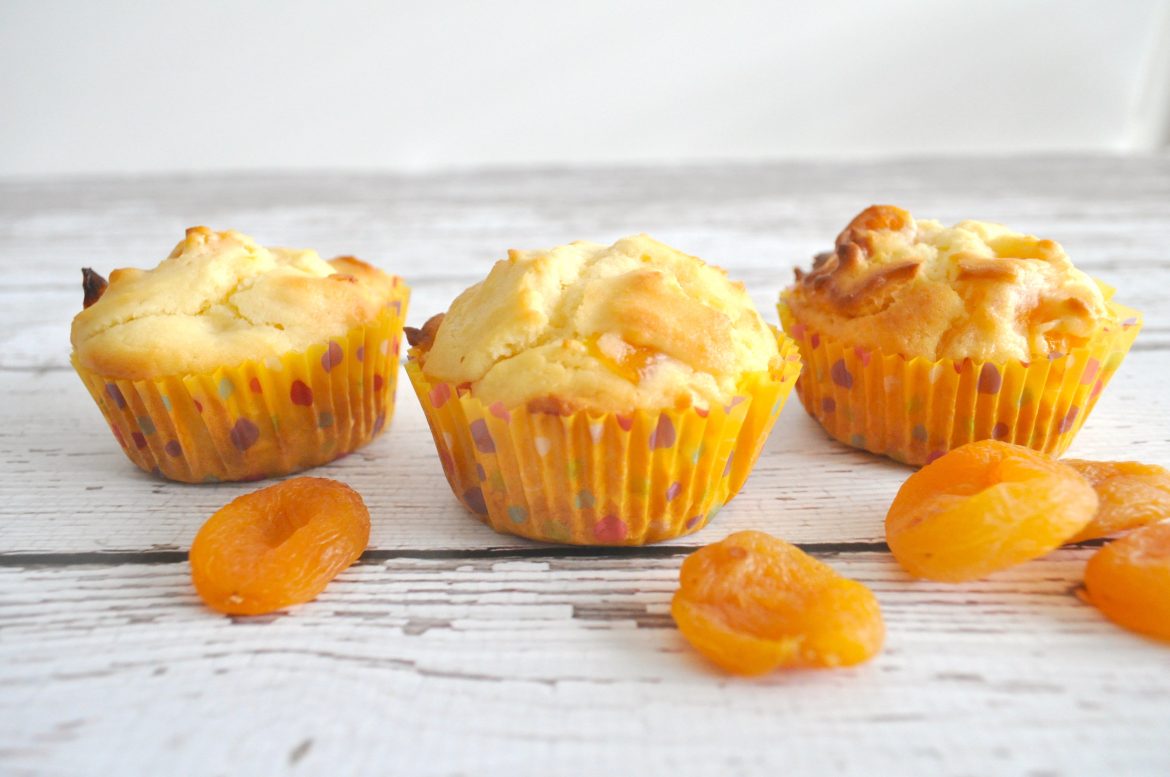 What is on your meal plan this week?
Please share your family's weekly meal plan in the comments below. I'll pick one to share every few weeks instead of mine as it's great to get variety and share what other families eat too!
---
Pin this image below to Pinterest!