I like to wear closed in shoes during winter, as opposed to wearing thongs throughout the rest of the year. I wear a mix between sneaker style lace up shoes and slip on shoes. However, I find when wearing shoes without socks and sometimes even with the thin anklet socks I wear with the lace-ups, that they may become a little smelly. OK, who am I kidding, a lot smelly as typically the socks absorb the foot sweat helping to prevent the odour. Feet naturally sweat a lot and when sweat mingles with the bacteria found on our skin, it produces a stinky odour and can be embarrassing. I have an easy solution to help freshen smelly shoes and I can't believe I haven't shared it here on the blog sooner.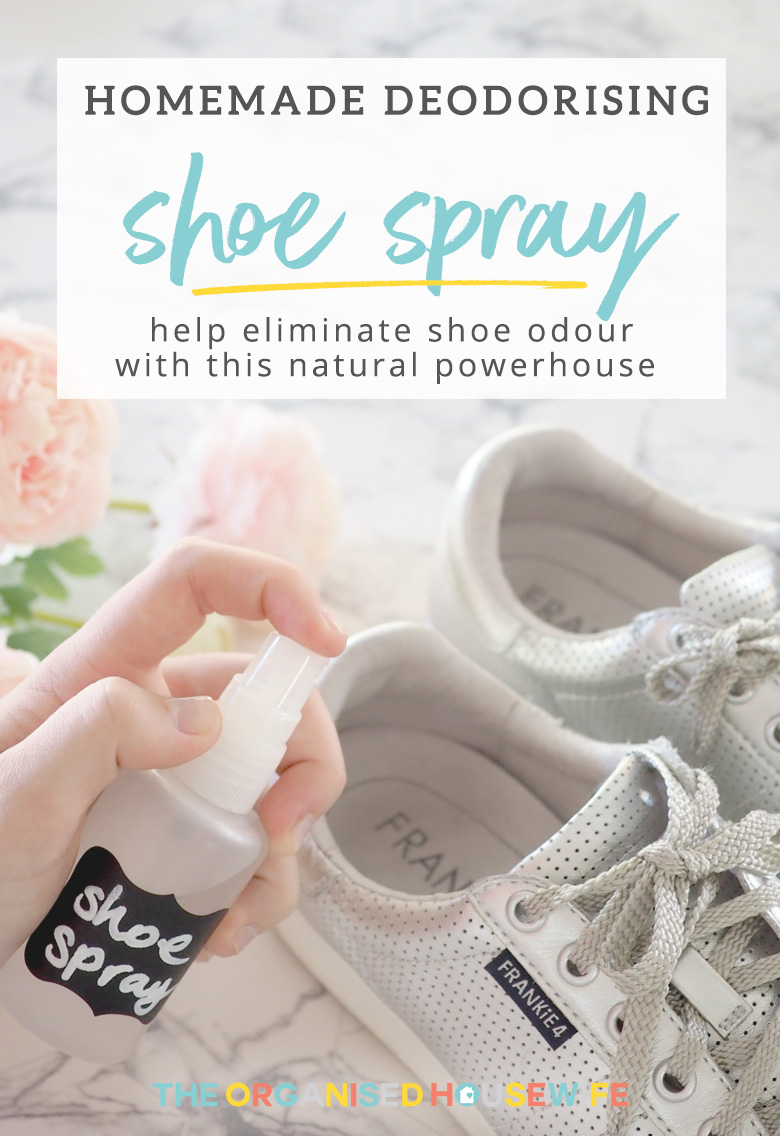 I keep a bottle of homemade shoe deodorising spray on our shoe shelf and give 2-3 sprays into the smelly shoe.
SHOE SHELF – super easy to assemble. Available online here only $29.95 each.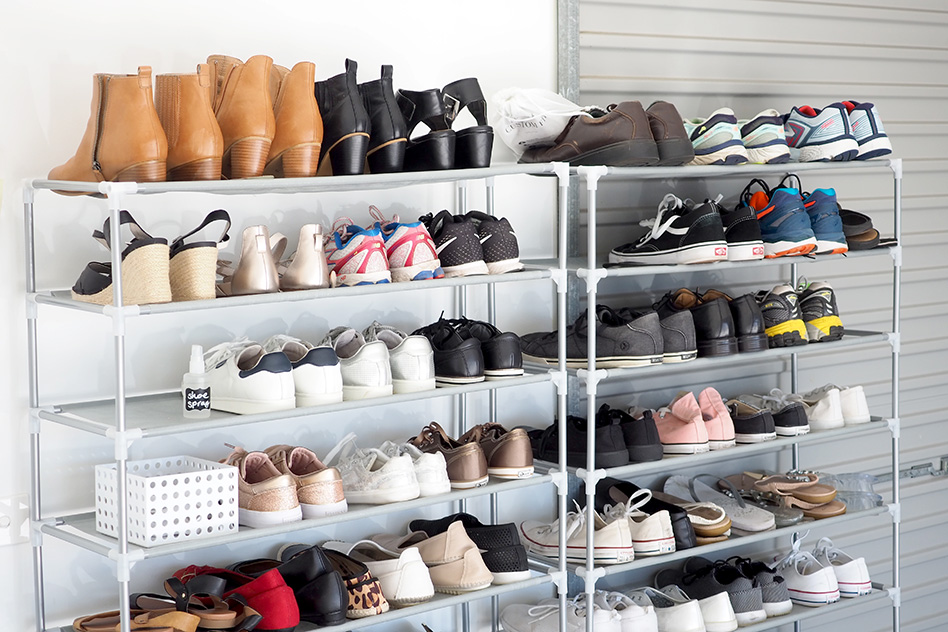 Homemade Shoe Deodorising Spray
I use water and purify essential oil in my deodorising spray. Not only do essential oils smell good and eliminate the odour – they also have strong antibacterial, antimicrobial and antifungal properties that fight off germs, bacteria and fungi that can be found in shoes and help prevent the odour from coming back. Although, depending on how often you wear the shoes you may need to repeat this step after several wears.
BLACKBOARD STYLE LABELS are available in my shop here.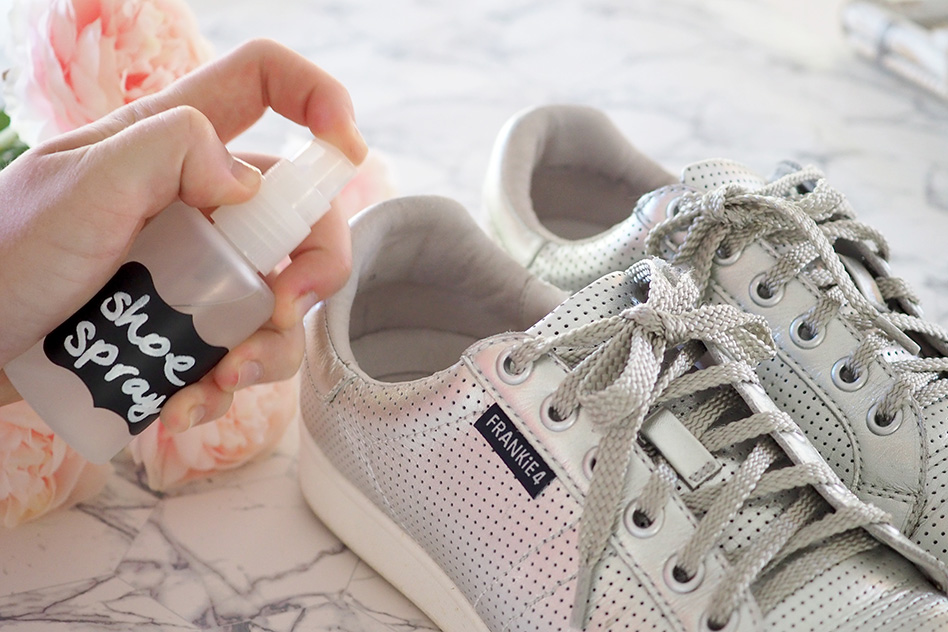 The Ingredients I use in my Homemade Shoe Deodorising Spray
It's super simple, water and:
Working to replace unpleasant odours lemon and peppermint essential oils produce an fresh airy aroma that purifies in a natural, safe way.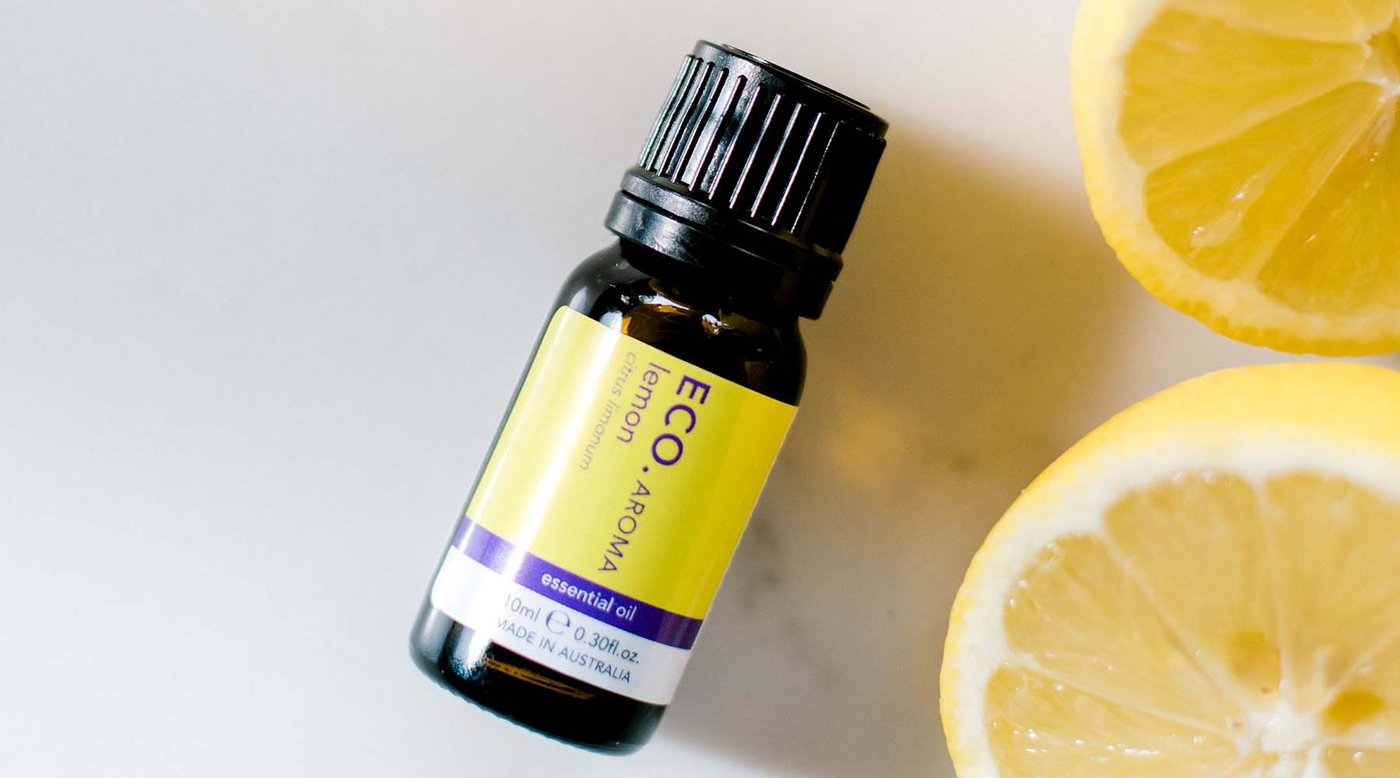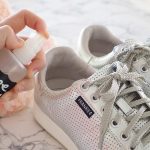 YOU WILL NEED
Small 70ml spray bottle (approx doesn't need to be exact ml)

3/4 fill with water

20 drops peppermint essential oil

10 drops lemon essential oil
Instructions
Pour water into spray bottle along with drops of essential oil.
Shake bottle before each use
As I mentioned above I just spray into each shoe, however, I do know some who add a drop of the purify essential oil onto a cotton ball and place in the shoes. I also have a foot spray as the kids come home from school with smelly feet and are embarrassed so the spray helps to cover the odour. I'll share that in a blog post another day.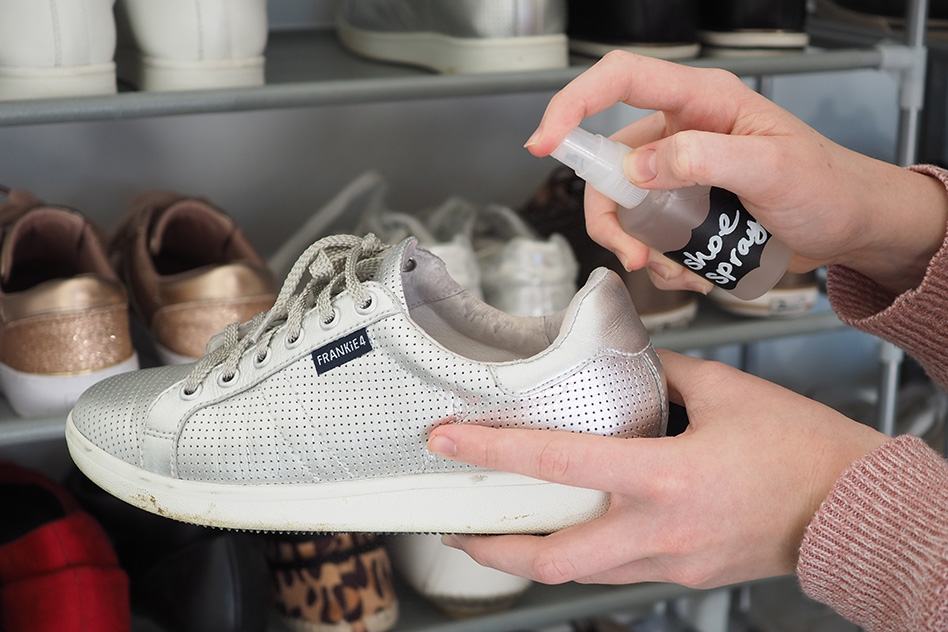 FRANKIE4 – I love these shoes. I've been suffering plantar fasciitis, which can be very painful at times, but when I wear these shoes it helps ease the pain. FRANKiE4 is the answer to many women's prayers who have been searching for the ultimate combination of style and comfort for any occasion, whether it be work, working out or just walking about! They are designed by a podiatrist and physiotherapist to deliver unparalleled comfort and foot supporting benefits for all types of feet – narrow, wide or standard. As well as the JACKIE sneakers, I also wear the IZZY which I'm completely in love with as it's a boot that suits slim and wide feet!! I have always struggled to find shoes that are fashionable and comfortable, their custom fit pack (included in every pair) helps to make the perfect fit. They are a pricey shoe but… they are the best gift you could ever give your feet.
View the FRANKIE4 range here.
Do you have any remedies to get rid of shoe odour?