A few days ago I shared a blog post about some of the new essential oils that are available in Australia and how some of them have help me with my anxiety. Quite a few members of our community emailed asking to learn more as they too suffer from anxiety and overwhelm and many have trouble reaching out for help and appreciated that I talk about my experience. So with this in mind I wanted to share more how essential oils have helped manage my anxiety to hopefully help you as I know feeling anxious can impact on many areas of life and constant anxiety can lead to insomnia, digestive problems, meltdowns and panic attacks.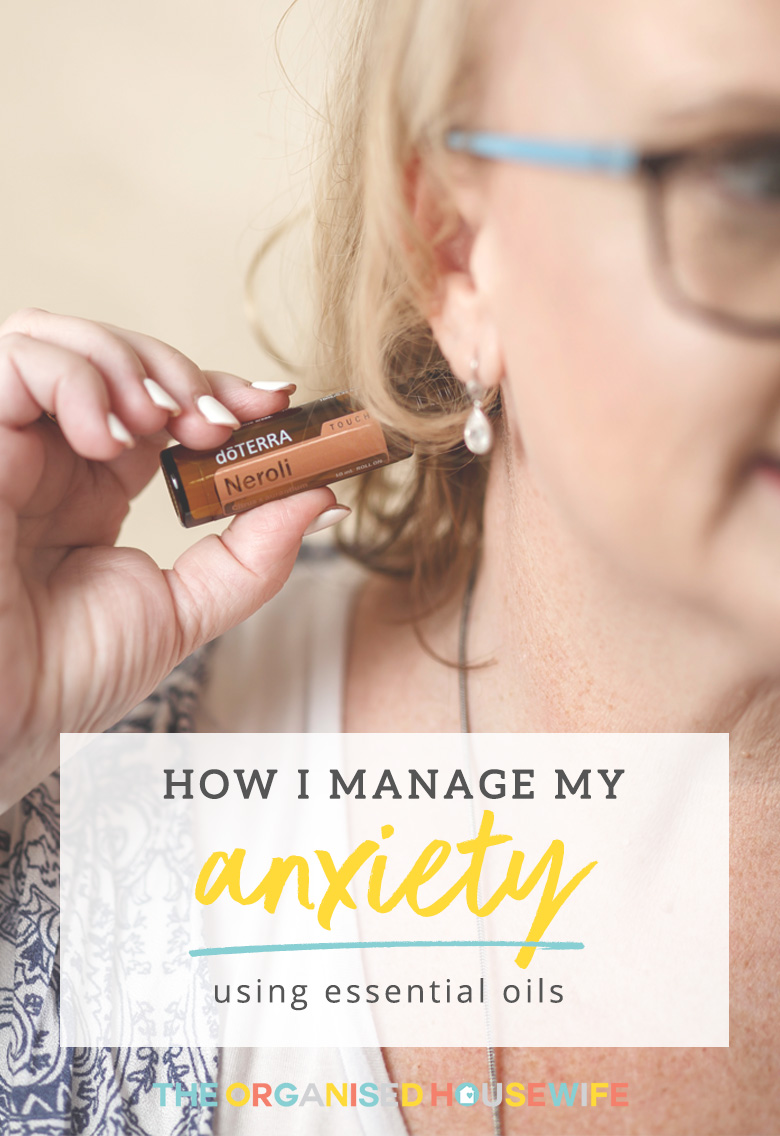 I suffer from anxiety particularly when I become overwhelmed, panic attacks usually set in. Many suffer panic attacks differently, for me I struggle to breathe and get a pain in my chest and they hit me when I am not expecting it and don't realise that I am feeling stressed. One hit me one day when I was driving (they are so random). Over the past year, I have been using essential oils to help ground me when I have anxious feelings and have noticed such a positive difference. I diffuse essential oils every day to help me focus and feel more energised on mornings I wake up feeling tired. I recognise the days where I forget to put on the diffuser, I start to get flustered and realise I'm not diffusing, oils have become my anchor to ground me. When I start to feel a panic attack setting in I use Neroli Touch. I keep this in my handbag so it's always at arms reach when out of the house, I roll it behind my ears and I feel the benefits of feeling calmer and the panic attack easing within 30 seconds.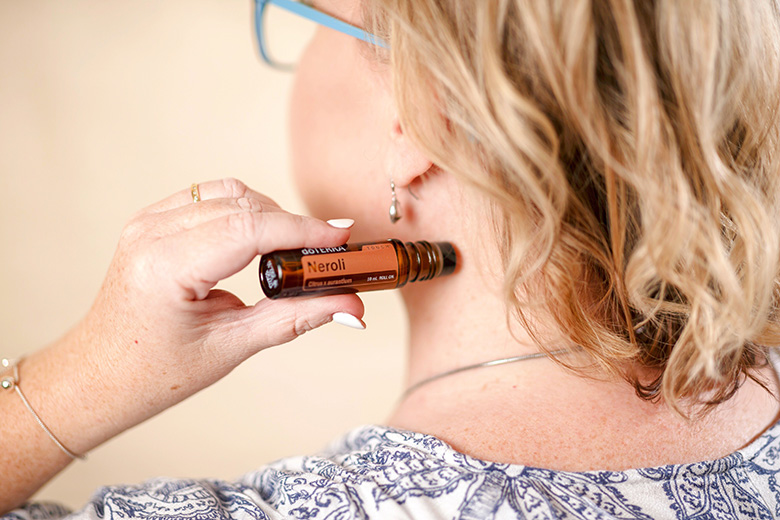 WHAT ARE ESSENTIAL OILS?
If you have ever enjoyed the scent of a lemon, you've experienced the aromatic qualities of essential oils. These naturally occurring, volatile aromatic compounds are found in the seeds, bark, stems, roots, flowers, and other parts of plants. They can be both beautifully and powerfully fragrant.
WHY USE ESSENTIAL OILS?
Essential oils have long been used for food preparation, beauty treatment, and health-care practices for thousands of years, providing health-conscious individuals with a safe and natural alternative for a wide range of emotional and physical wellness applications. I use doTERRA essential oils which are gently and carefully distilled from plants that have been patiently harvested at the perfect moment by experienced growers from around the world for ideal extract composition and efficacy. One drop is all that is needed to achieve a powerful benefit.
LEARN MORE: The Beginner's Guide to Essential Oils.
THE POWER of AROMA
There is a close connection between aroma and emotion, it becomes obvious in our everyday life as certain odour may trigger memories or specific feelings. Some aromas directly impact mood, for example calming, balancing, or invigorating, while others trigger memories of a specific experience, often one tied to a strong emotion. There are many acceptable ways to use essential oils for their aromatic properties. One method is to diffuse the oil into the air, I do this every day. In my office while I work to help me focus, in the loungeroom in the evenings to calm us down after a busy day and the kids like to diffuse it at night to help them sleep (I use a roller blend). There are some great benefits for diffusing essential oils:
Cleanses the air
Supports the immune system
Lifts the mood—and mood lifting = happy hearts
Reduces stress or anxious feelings
Increases focus, and
Gives you a house that smells great without chemicals
SOME OF MY FAVOURITE UPLIFTING DIFFUSER BLENDS
BETTER FOCUS – 2 drops frankincense + 2 drops vetiver + 3 drops copaiba
ENERGISE ME – 4 drops peppermint + 2 drops wild orange + 2 drops frankincense
SLEEP TIGHT – 4 drops lavender + 3 drops vetiver
POSITIVE THINKING – 3 drops frankincense + 3 drops wild orange
GROUND & SOUND – 3 drops copaiba + 2 drops lavender + 2 drops frankincense
RELAX – 5 drops copaiba + 3 drops lavender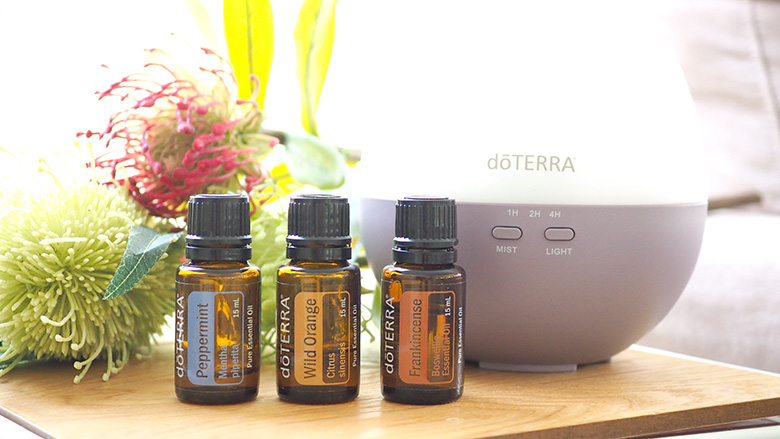 USING ESSENTIAL OILS TO UPLIFT YOUR SPIRIT
Everyone knows a bright disposition and cheerful attitude can smooth over many of the bumps and challenges of life, right? But, sometimes no amount of positive self-talk is enough to avoid the blues. There a number of essential oils that will help to brighten any moment of your day:
LAVENDER – calming and traditionally used as an aid for neurological issues.
WILD ORANGE – invigorating and supportive to emotional wellbeing by uplifting to the mind and body.
VETIVER – contains great stress-busting and calming properties to help alleviate anxiety, emotional stress, panic attacks, insomnia and more.
FRANKINCENSE – shown to help reduce heart rate and balance blood pressure, has anxious-soothing and mood-boosting abilities.
NEROLI – known for its calming, uplifting aroma which may instil relaxation and promote spiritual and emotional well-being.
PEPPERMINT – rejuvenating to the senses promoting an uplifted cheery feeling.
COPAIBA – helps soothe anxious feelings and calms and supports the nervous system.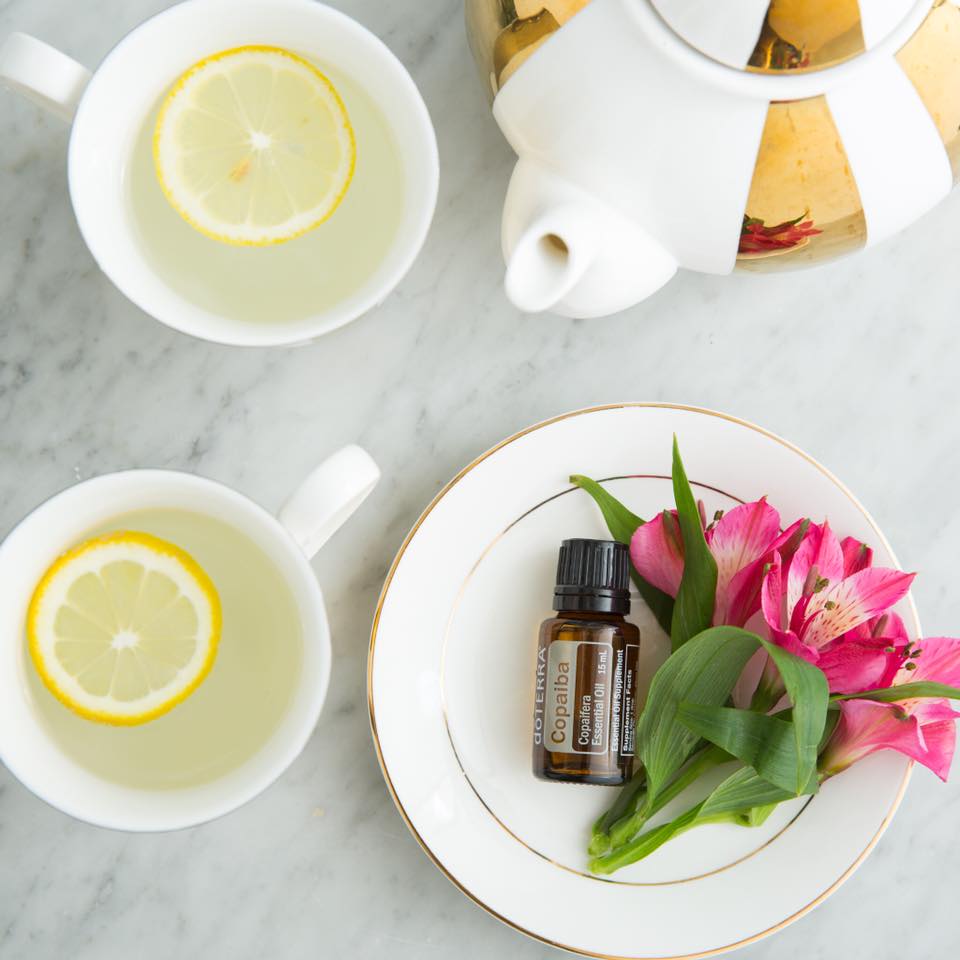 WHICH OILS SHOULD I START WITH?
The essential oils I suggest below can be purchased separately, but I like to blend a few oils together (see diffuser recipes above) so I've put together a suggested kit for you below.
KAT'S CALMING KIT – to help initiate a restful sleep environment, lessen tension, and reduce anxious feelings.*
Copaiba Essential Oil
Neroli Touch Roll On
Frankincense Essential Oil
Vetiver Essential Oil
FREE OIL – Salubelle Roll On**
** If you order this kit through a wholesale account, before 31st March you will also receive a FREE Salubelle Oil (valued at $129.33). I roll Salubelle onto the palm of my hand add some face moisturiser and rub it over my face just before bed. The aroma from this blend helps me to peacefully drift off to sleep. Note: Do not add the Salubelle to your order it will automatically be posted to you.
The best way to use essential oils is to create a wholesale account, which is super easy, and it gives you 25% savings off all products all the time. Pay a one-off membership fee of $35 and choose any oils, blends, or consumables to create a custom order (as we are doing here with my Calming Kit) whenever you like. The retail value of this kit is $484.95, or save $182.95 when you create a wholesale account. Follow these steps here to create a wholesale account. When you reach the my 1st order page, you will need to add each of the oils above + introductory enrollment pack (wholesale membership), remember do not add the salubelle it will automatically be sent. Please email me if you have troubles.
The benefits of joining The Organised Housewife Essential Oil Tribe with a wholesale account: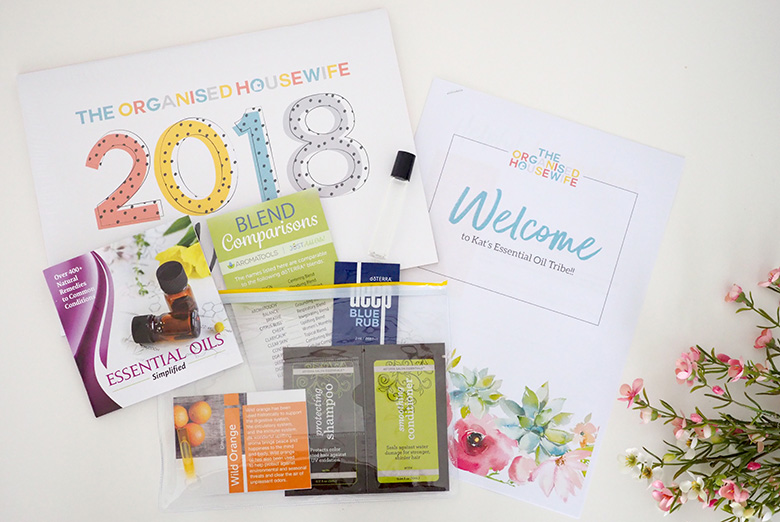 *These products are not intended to diagnose, treat, cure, or prevent any disease.
Do you use essential oils to ease anxiety? Which are your favourite?