Each month doTERRA offer new and different promotions to its members.  See the latest on offer below.  Please email me if you have any questions, I'm more than happy to help.
The sun is shining and the flowers are blooming which can only mean one thing, Spring has arrived! During this time of rejuvenation, it's time to get moving and spring into action. So go on, take the opportunity and live your life in full bloom
with our September promos!
JOIN AND SAVE 25%
Join by opening a doTERRA wholesale account, which is super easy, and it gives you 25% savings off all products all the time.  The benefits of joining The Organised Housewife Essential Oil Team with a wholesale account: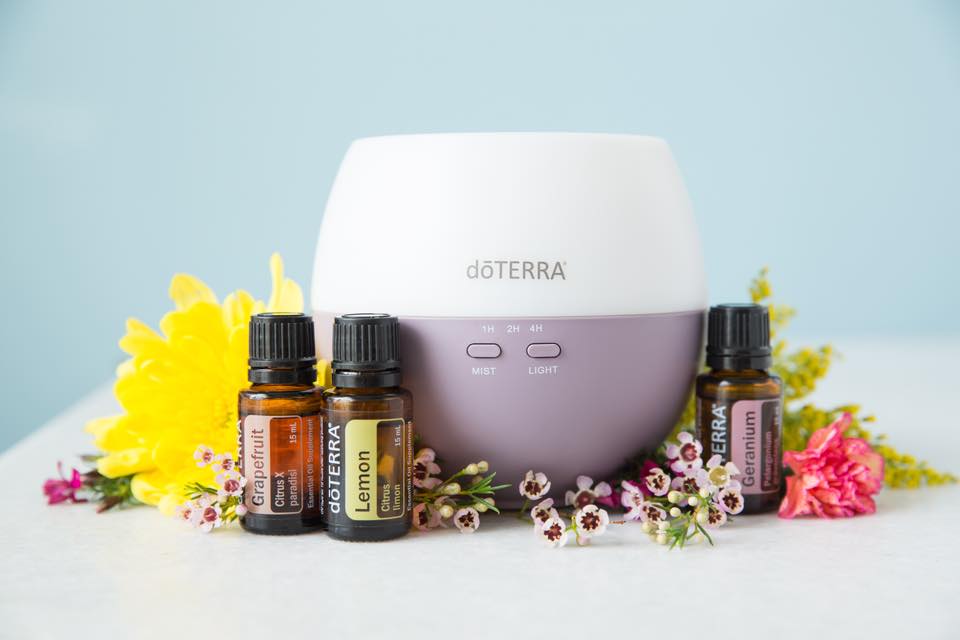 image credit: doterra – fresh, floral diffuser blend – diffuse 2 drops lemon, 1 drop grapefruit, and 1 drop geranium
Have you been thinking of gifting yourself some essential oils? This is the perfect month as you will receive the Spring Fever Pack (valued at $134)

FREE when you purchase the Home Essentials Kit.
You can't buy these oils so get them for free with your order!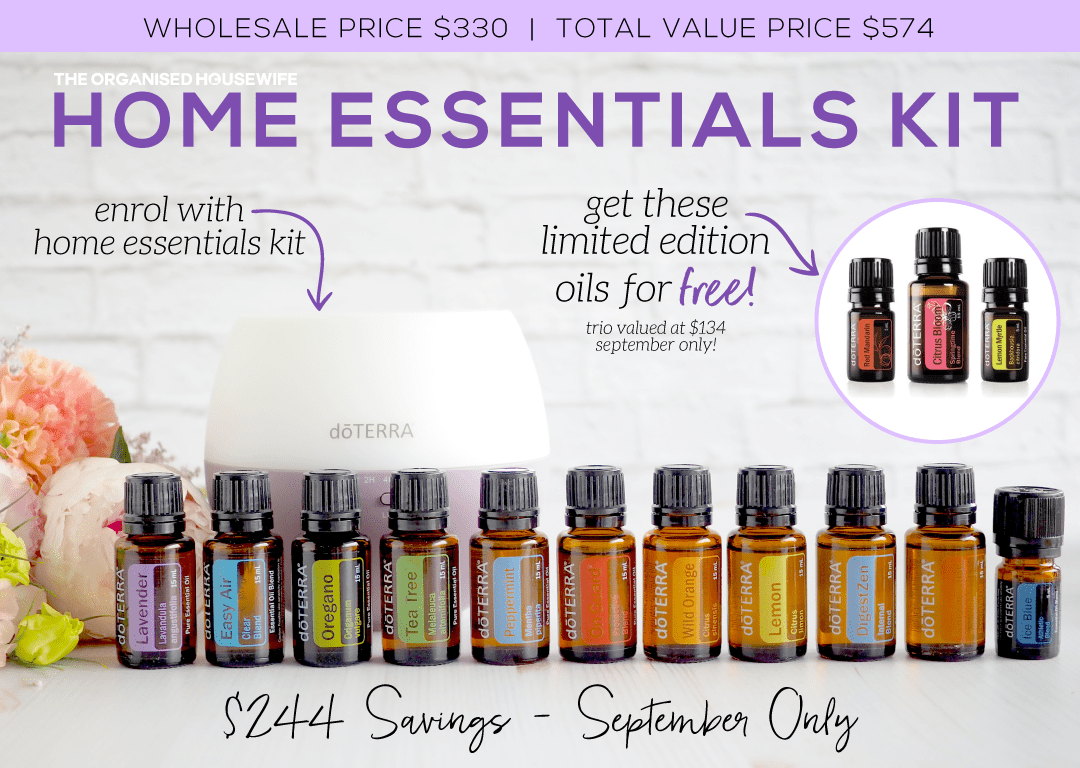 ---
DOTERRA HOME ESSENTIALS KIT
doTERRA's Home Essential Kit can support you on the physical, mental, emotional and spiritual level. Use the essential oils for health and wellness, or you can use them to make your own non-toxic skincare and household cleaning products. The Home Essentials Kit contains full-size bottles of the 10 most popular oils and blends in the range. You will save over $230 off retail prices with this kit. The doTERRA Frankincense is worth over $114 just on its own. I started my doTERRA account with the home essentials kit!
In the home essentials kit you will receive:
15ml Lavender Essential Oil
15ml Lemon Essential Oil
15ml Peppermint Essential Oil
15ml Tea Tree Essential Oil
15ml Oregano Essential Oil
15ml Frankincense Essential Oil
5ml Ice Blue Essential Oil Blend
15ml Easy Air Essential Oil Blend
15ml DigestZen Essential Oil Blend
15ml On Guard Essential Oil Blend
doTERRA Petal Diffuser
READ MORE: Breakdown of pricing and the fabulous value of the Home Essentials Kit.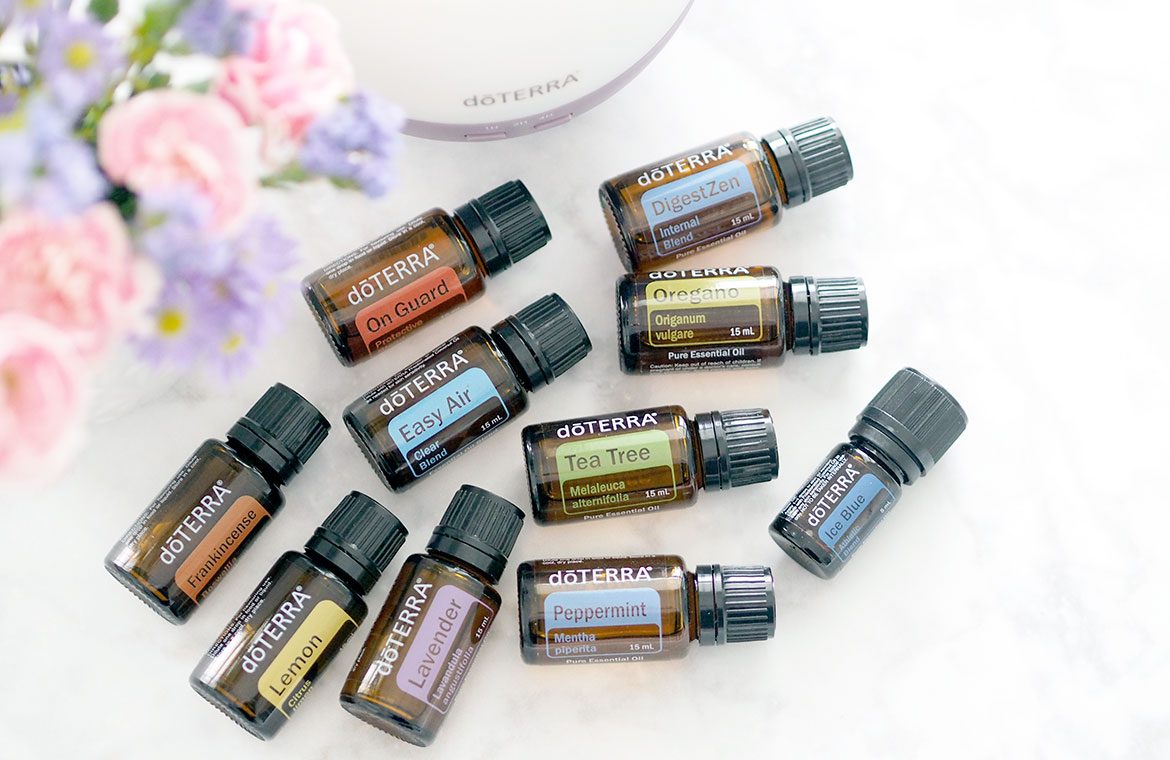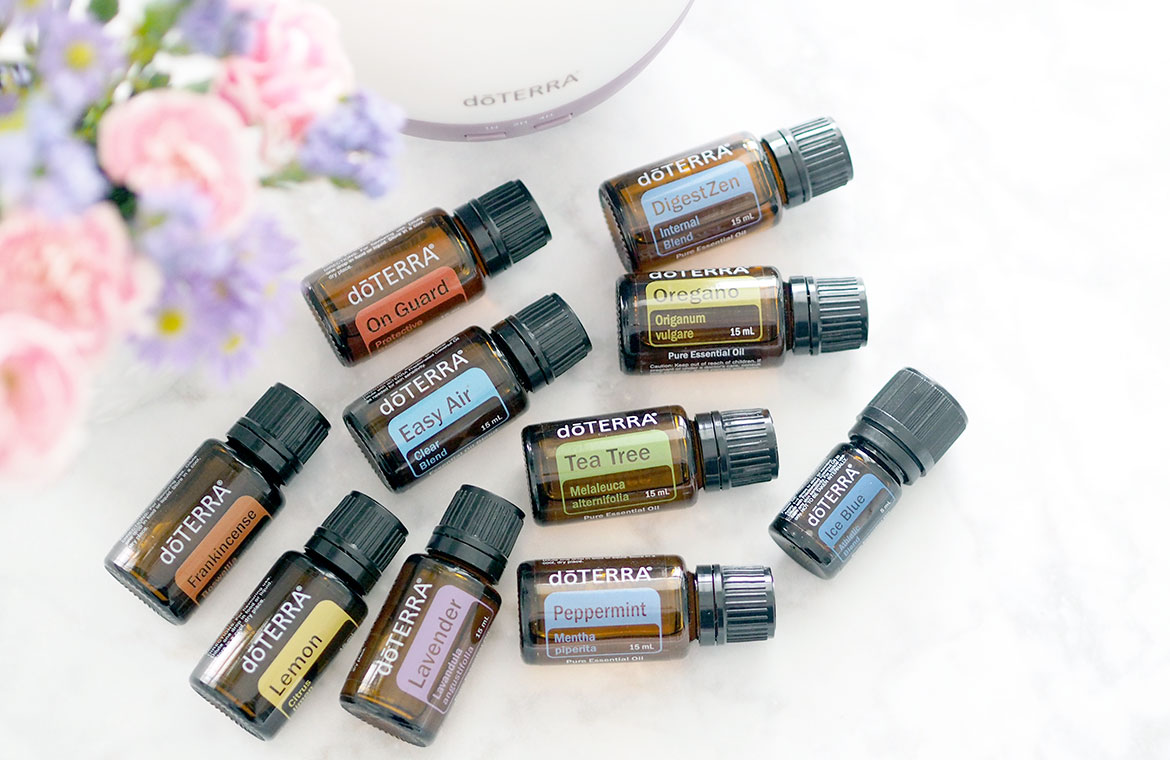 ---
10% OFF doTERRA ESSENTIAL SKINCARE – BRIGHTENING GEL
d?TERRA essential oils of Bergamot, Juniper Berry, and Melissa combine with botanical extracts, vitamins, and cutting edge ingredient technologies to help brighten and even skin tone appearance. d?TERRA Brightening Gel is a gentle and effective way to help brighten the skin by reducing the appearance of dark spots and hyperpigmentation without the harsh chemicals used in other brightening products. Can be used as an allover facial product or to target the appearance of dark spots
doTERRA Essential Skincare – Brighteing Gel:
AU$45.90 discounted |  35 PV | SKU 60203673
Offer ends 30th September, available to Australian and New Zealand residents only.
READ MORE ABOUT THIS PROMO HERE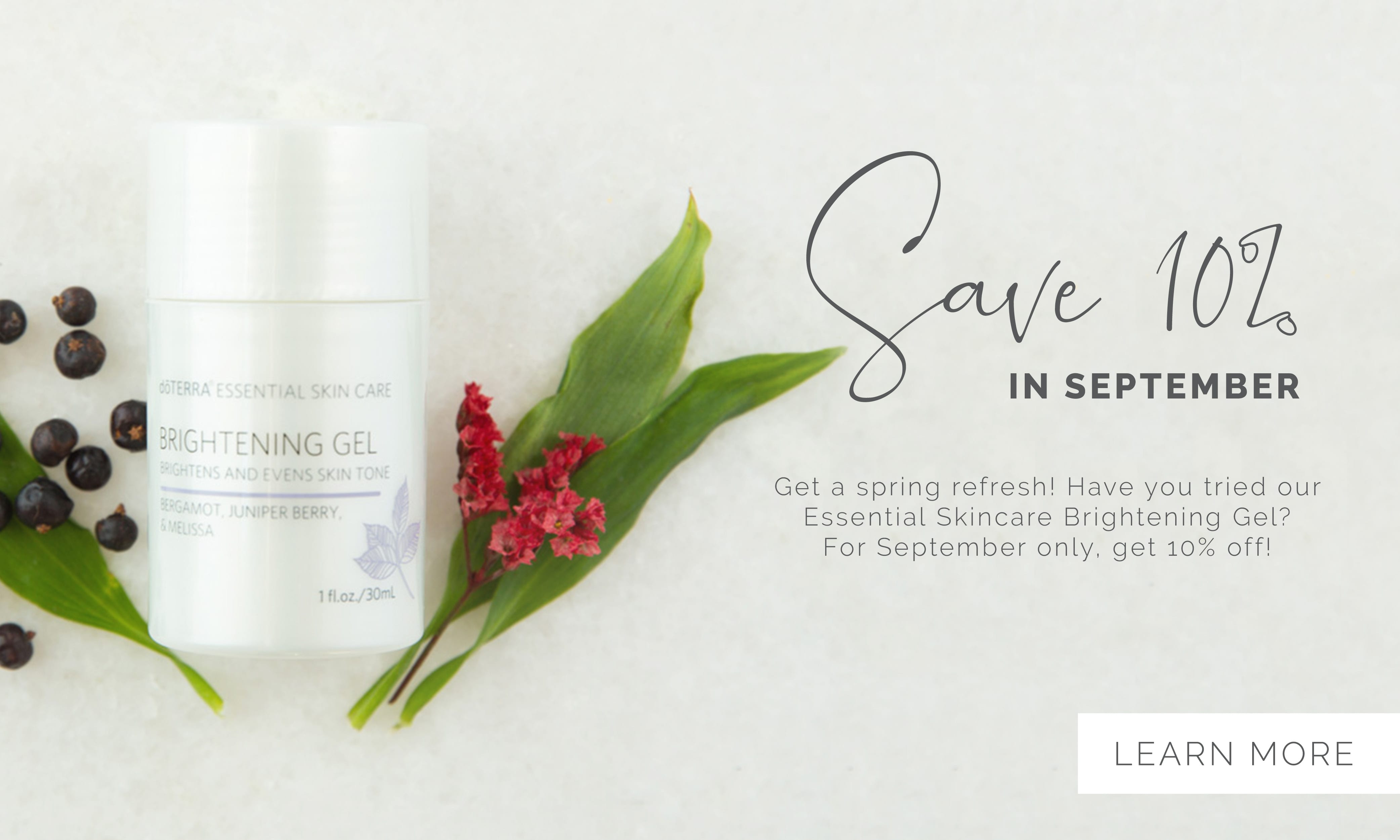 ---
HOW TO BUY ESSENTIAL OILS
PURCHASE WHOLESALE 25% OFF – Create a wholesale account. There's no minimum spend and there's never any obligation to make another purchase if you don't want to. You do NOT need to place an order every month or on-sell to friends or family, you simply get to save 25%. Click here to get 25% off.
PURCHASE FROM MY SHOP – Some of these oils are available in my shop here.
---
PROMOS FOR CURRENT DOTERRA WELLNESS ADVOCATES
PRODUCT OF THE MONTH – Tea Tree Touch 10ml ESSENTIAL OIL 
Simply place a LRP order greater than 125PV through the Australia or New Zealand Warehouse before 15th September, you will receive Tea Tree Touch 10ml for FREE! Offer available only for existing members on the Loyalty Rewards Program. 1 per account allowed. 
Experience the soothing and cleansing properties of d?TERRA Tea Tree Touch. Packaged in a convenient and smooth roll-on applicator, Tea Tree Touch delivers the cleansing benefits of Tea Tree essential oil diluted in Fractionated Coconut Oil. Tea Tree Touch can be used to cleanse and clarify the skin and nails and to support a healthy looking complexion. Tea Tree Touch is frequently used on the skin for its soothing properties and can be used after shaving or on the bottoms of feet for a cooling effect. Uses:
Apply to skin imperfections to cleanse and revitalise the appearance of skin.
Apply after shaving to soothe and cool skin.
Rub on fingernails and toenails after showering to cleanse and keep nails looking healthy.
Roll on bottoms of feet and inside shoes for a fresh aroma and feeling.
READ MORE ABOUT THIS PROMOTION HERE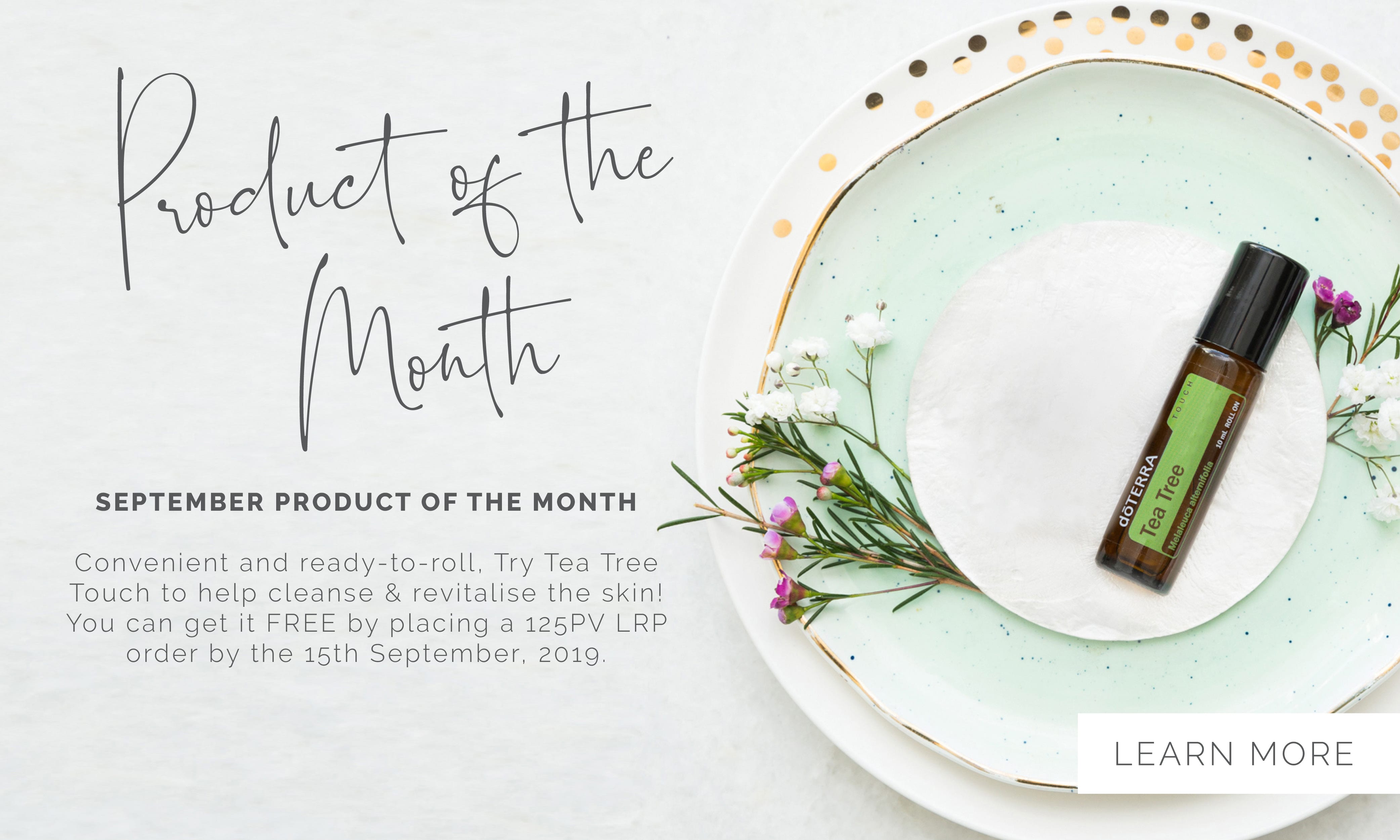 ---
200PV PROMOS FOR CURRENT DOTERRA WELLNESS ADVOCATES
SEPTEMBER 200PV PROMOTION: SPRING FEVER
Earn a FREE Lemon Myrtle, Citrus Bloom and Red Mandarin by placing any single 200PV order through the Australia or New Zealand warehouse from 1-30 September, 2019.
Lemon Myrtle: Encourage a sense of calm, create feelings of balance with the mellow citrus aroma that is native to Australia.
Citrus Bloom: Bright citrus peels layered with freshly cut floral aroma come together in a perfect fusion for the springtime.
Red Mandarin: Help energise your day and uplift mood with this sweet citrusy, slightly floral aroma. Welcome spring into your home with this beautifully crafted trio of oils. Specially selected for their sunny, fresh and floral notes, bring feelings of joyful self-worth into your life and brighten the day of those who surround you.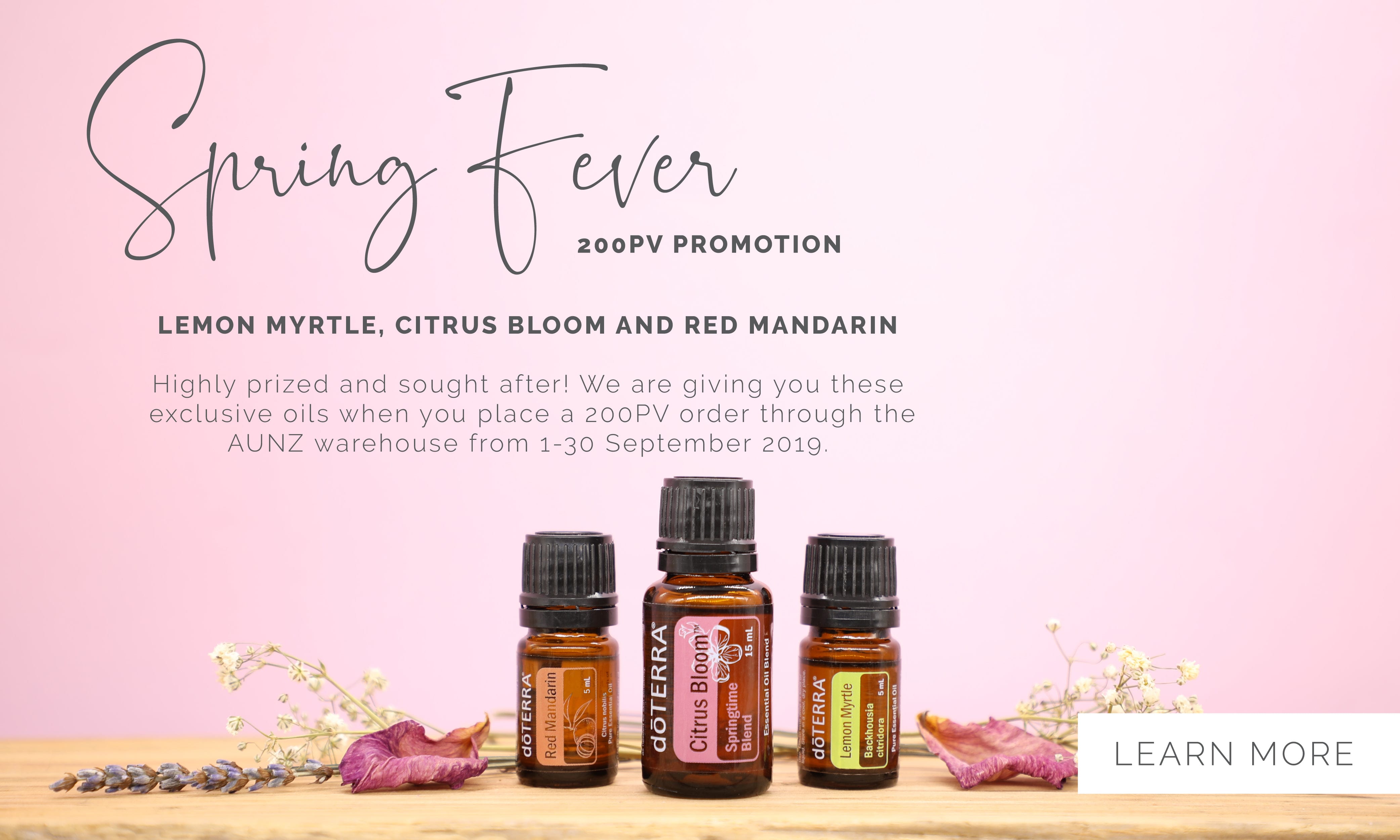 ---
Clearify™ Air Blend, is an aromatic blend of essential oils providing an invigorating and refreshing aroma when diffused.
Clearify™ Air Blend includes Litsea essential oil which is a fresh stimulating aroma, Tangerine and Grapefruit essential oils known to be uplifting to the senses, Frankincense whose aroma promotes feelings of relaxation and Cardamom essential oil for a warming, spicy aroma. A great alternative to Easy Air. 
---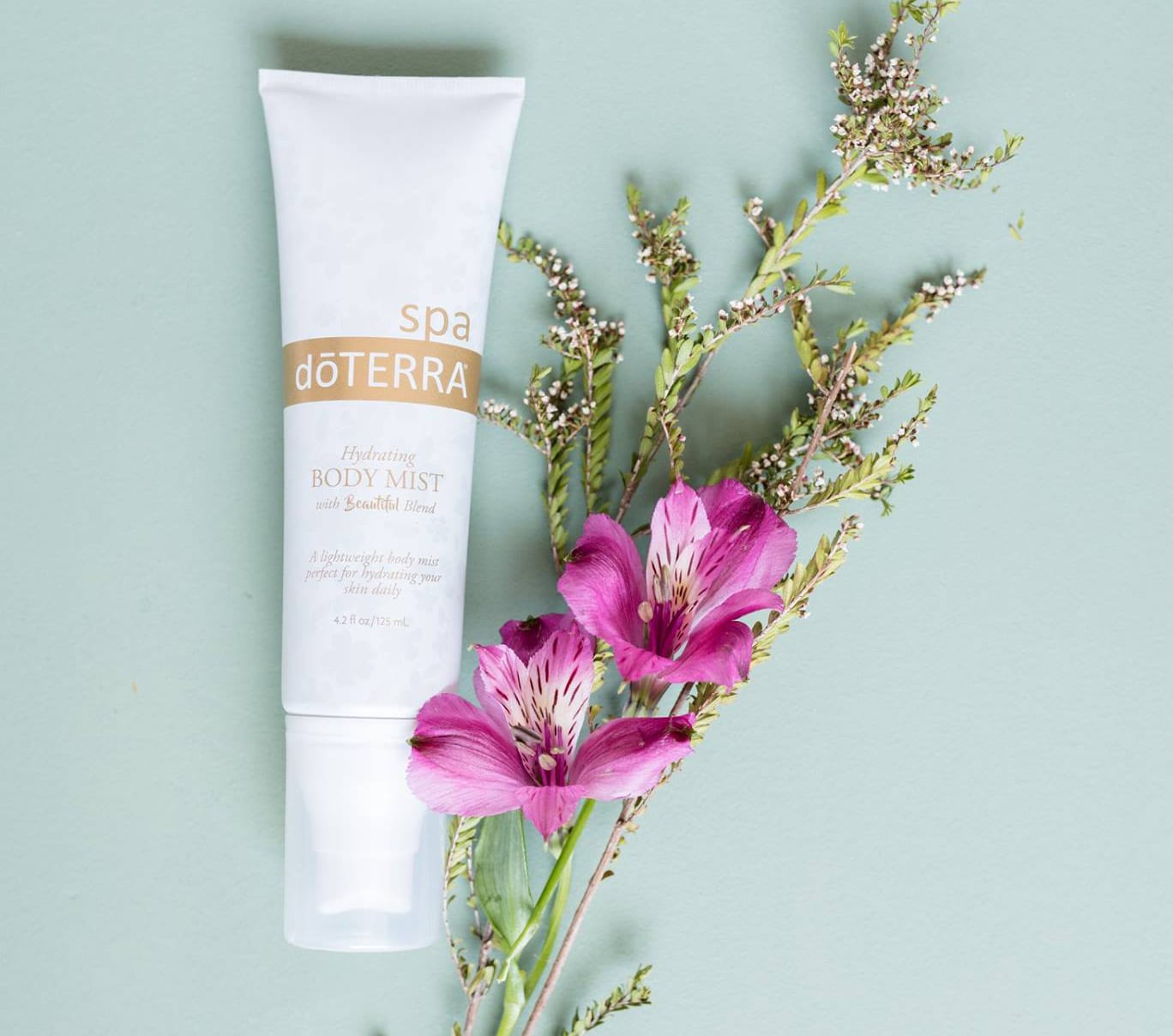 HYDRATING BODY MIST WITH BEAUTIFUL BLEND
d?TERRA Spa Hydrating Body Mist combines the aromatic benefits of the Beautiful essential oil blend and the skin moistening properties of coconut, sunflower, and passion fruit to help promote healthy-looking and radiant skin.
Featuring a unique 360-degree technology sprayer, simply mist over the body for an uplifting aroma boost and to help promote a healthy-looking glow.
---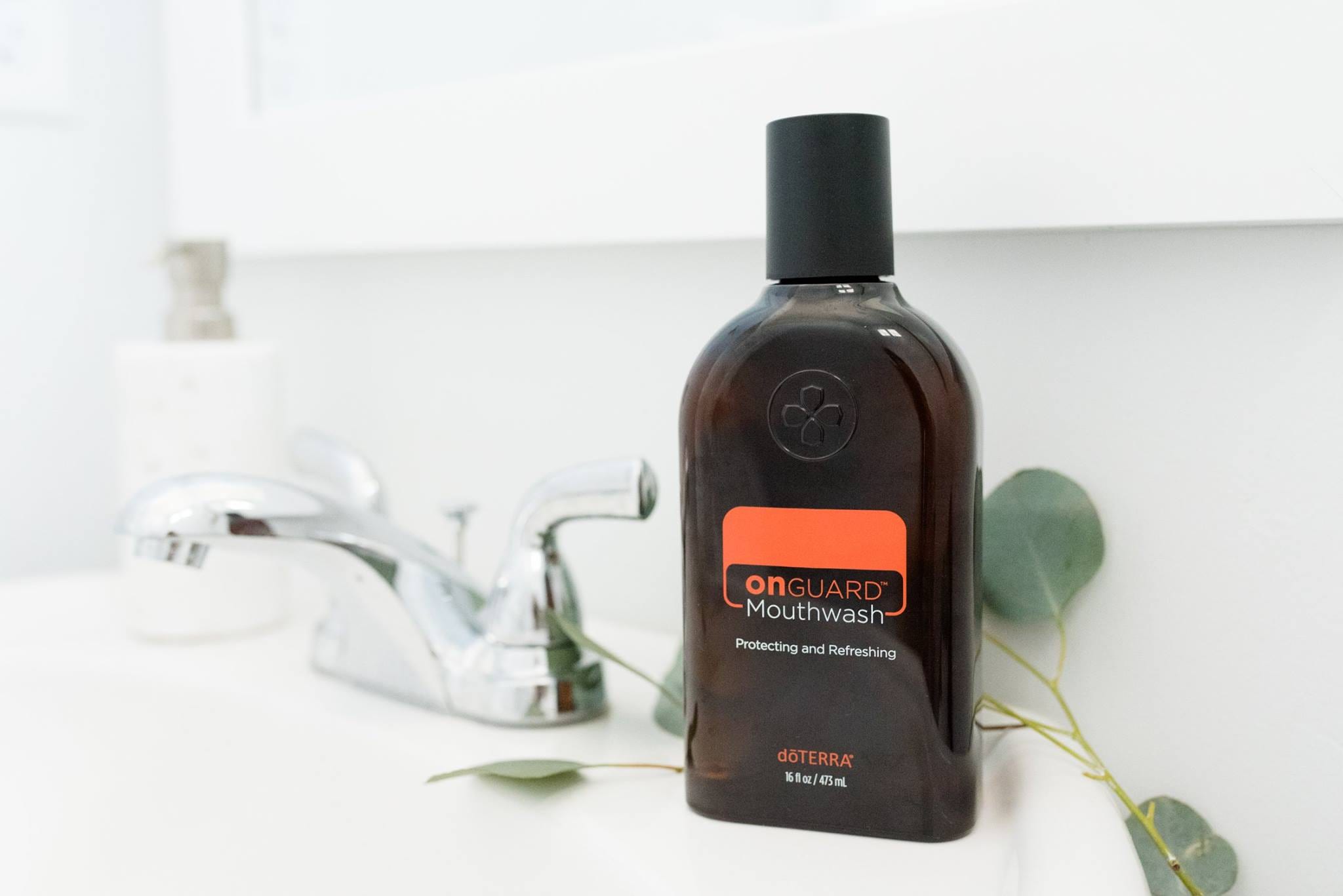 In a world full of harsh chemicals and artificial flavours, we are often in search of safe products for ourselves and our families to use. doTERRA On Guard® Mouthwash fills this need when it comes to oral hygiene. Keep your mouth healthy & happy with the NEW d?TERRA OnGuard® Mouth Wash. Alcohol-free this is a must to add to your oral hygiene routine.
---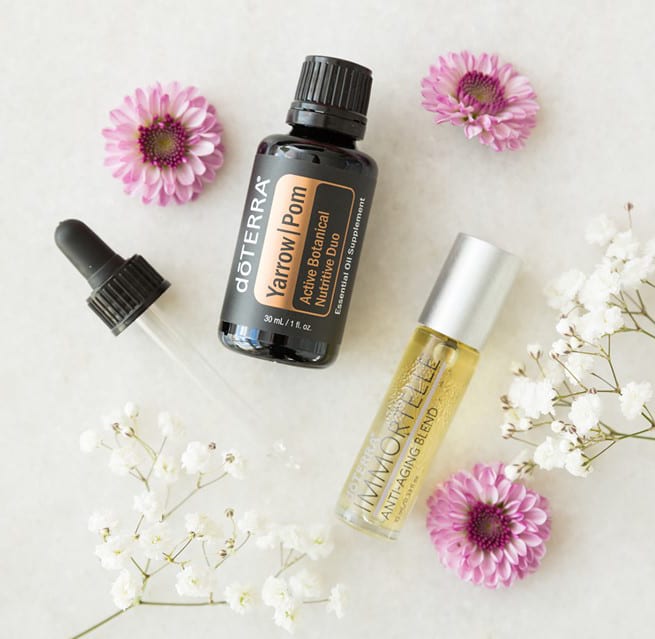 Yarrow/Pom is a one-of-a-kind expertly crafted proprietary blend of Yarrow essential oil and cold-pressed Pomegranate seed oil, offering powerful benefits to both the skin and the body. There are many ways to incorporate this blend into your healthy lifestyle. One of our favourite ways is apply Yarrow/Pom as part of your normal skin care routine to help promote the look of young and healthy skin, or to help reduce the appearance of blemishes.