Each month doTERRA offer new and different promotions to its members. See the latest on offer below. Please email me if you have any questions, I'm more than happy to help.
JOIN AND SAVE 25%
Join by opening a doTERRA wholesale account, which is super easy, and it gives you 25% savings off all products all the time. The benefits of joining The Organised Housewife Essential Oil Team with a wholesale account: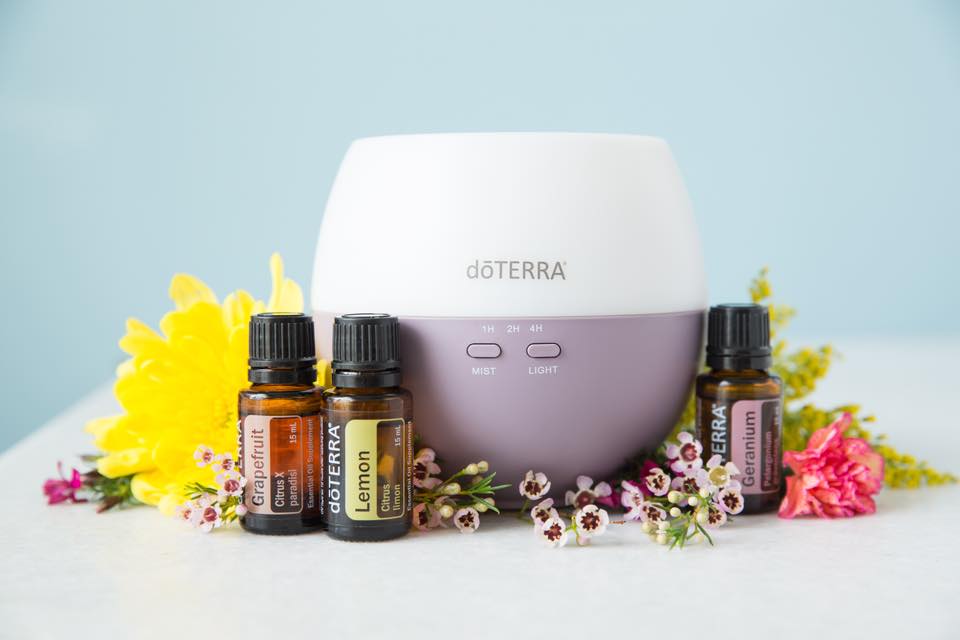 image credit: doterra – fresh, floral diffuser blend – diffuse 2 drops lemon, 1 drop grapefruit, and 1 drop geranium
---
DOTERRA HOME ESSENTIALS KIT
doTERRA's Home Essential Kit can support you on the physical, mental, emotional and spiritual level. Use the essential oils for health and wellness, or you can use them to make your own non-toxic skincare and household cleaning products. The Home Essentials Kit contains full-size bottles of the 10 most popular oils and blends in the range. You will save over $230 off retail prices with this kit. The doTERRA Frankincense is worth over $114 just on its own. I started my doTERRA account with the home essentials kit!
In the home essentials kit you will receive:
15ml Lavender Essential Oil
15ml Lemon Essential Oil
15ml Peppermint Essential Oil
15ml Tea Tree Essential Oil
15ml Oregano Essential Oil
15ml Frankincense Essential Oil
5ml Ice Blue Essential Oil Blend
15ml Easy Air Essential Oil Blend
15ml DigestZen Essential Oil Blend
15ml On Guard Essential Oil Blend
doTERRA Petal Diffuser
READ MORE: Breakdown of pricing and the fabulous value of the Home Essentials Kit.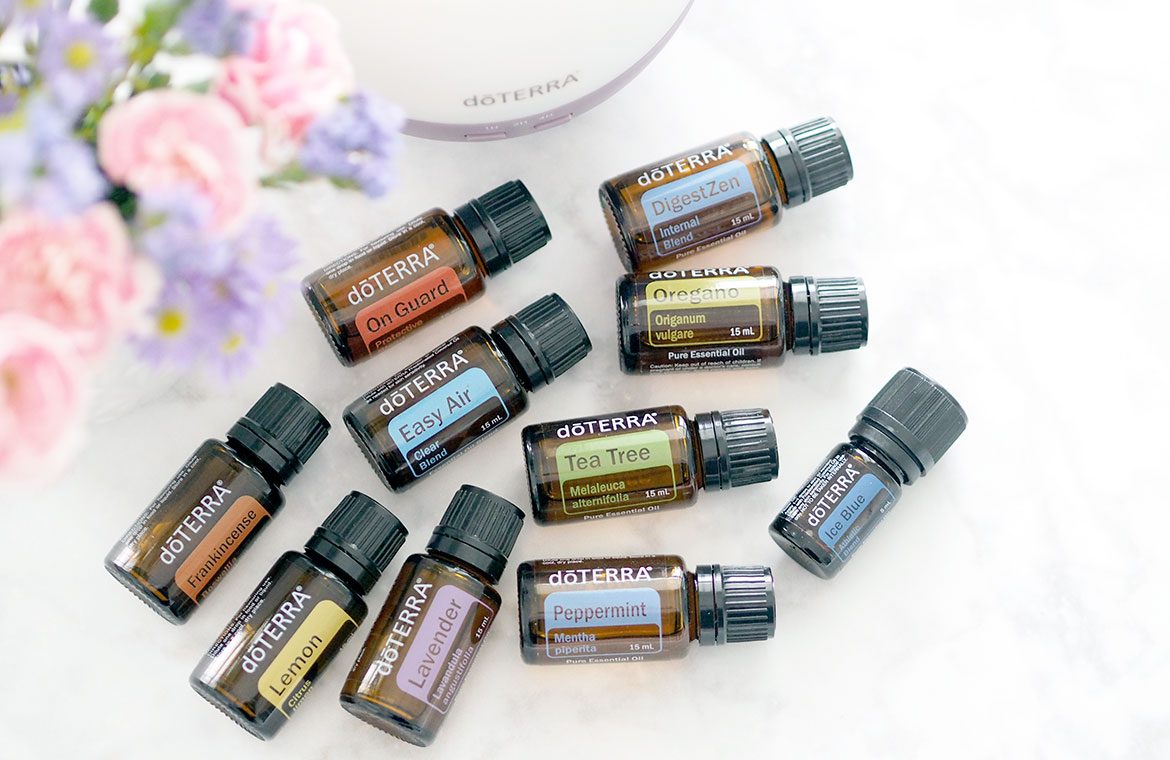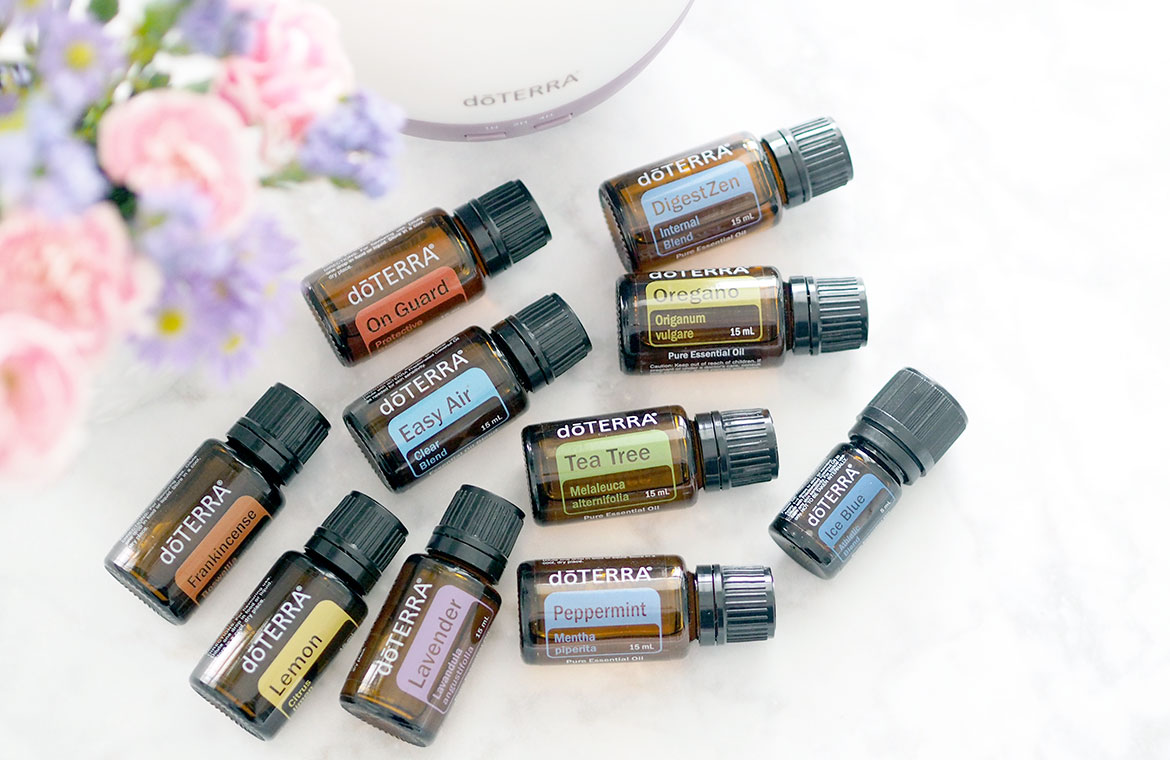 ---
10% OFF VERAGE SKIN CARE COLLECTION
The Veráge Skin Care Collection contains only the best natural ingredients of doTERRA essential oils, emollients, and plant extracts that will leave skin feeling nourished and hydrated while encouraging confidence through reduced signs of visible aging.
Products included in the collection are:
Veráge® Cleanser: the first step to healthy, smooth skin.

Veráge® Toner: tightens, tones, and smooths your skin while reducing the appearance of pores.

Veráge® Moisturiser: promotes an ideal moisture balance in the skin and helps reduce the appearance of fine lines and wrinkles, resulting in a smooth even looking complexion.

Salubelle® Hydrating Serum: the final step to promoting youthful-looking, glowing complexion.
VERAGE SKIN CARE COLLECTION:
$90 AU wholesale | 97.95PV | SKU 42690004
Offer ends 31st July, available to Australian and New Zealand residents only.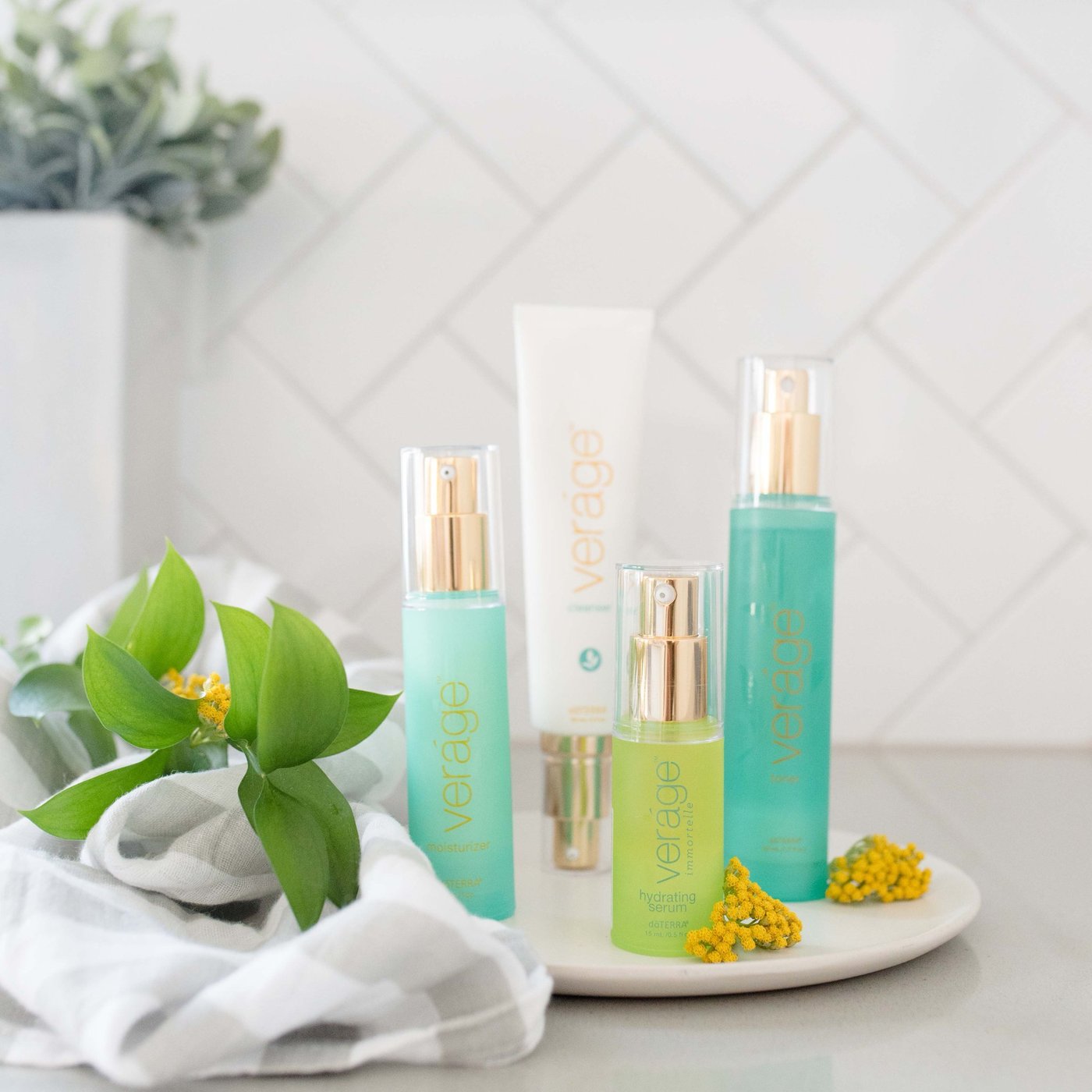 ---
HOW TO BUY ESSENTIAL OILS
PURCHASE WHOLESALE 25% OFF – Create a wholesale account. There's no minimum spend and there's never any obligation to make another purchase if you don't want to. You do NOT need to place an order every month or on-sell to friends or family, you simply get to save 25%. Click here to get 25% off.
PURCHASE FROM MY SHOP – Some of these oils are available in my shop here.
---
PROMOS FOR CURRENT DOTERRA WELLNESS ADVOCATES
PRODUCT OF THE MONTH – Easy Air 5ml ESSENTIAL OIL
Simply place a LRP order greater than 125PV through the Australia or New Zealand Warehouse before 15th July, you will receive Easy Air 5ml Essential Oil for FREE! Offer available only for existing members on the Loyalty Rewards Program. 1 per account allowed.
Easy Air Clear Blend is a remarkable blend of essential oils that work to ensure you are equipped for seasonal threats. With Winter upon us, this oil is a must-have to help you feel clear and calm when breathing! Diffuse at bedtime for a restful environment or apply topically to the bottom of your feet, chest or back to calm the senses before a restful night's sleep.

BONUS PROMOTION OF 200PV
Simply place a LRP order greater than 200PV through the Australia or New Zealand Warehouse before 15th July, you will receive Salubelle Touch Roller – Anti Ageing Blend for FREE! Make this 200pv purchase prior to the 15th of the month and receive both Easy Air and Salubelle for FREE. Offer available only for existing members on the Loyalty Rewards Program. 1 per account allowed.
SALUBELLE TOUCH ROLLER – ANTI AGEING BLEND
Salubelle is a proprietary blend of powerfully renewing, rare essential oils used throughout history for their beautifying benefits. Salubelle easily absorbs into the skin and can be used on the face, neck, and décolletage to reduce the appearance of fine lines, wrinkles, and ageing skin.
PRIMARY USES:
Apply a thin layer of Salubelle to the face, neck, and décolletage. Repeat application to targeted areas of concern.
Use on minor skin irritations to reduce the appearance of scars, blemishes, and stretch marks.
Applied to the back of the neck and ear lobes, Salubelle can help promote feelings of relaxation throughout the day.
I roll a little on my hand, add some of my face cream, mix it in with my clean fingers and apply to my face.
SALUBELLE TOUCH ROLLER:
AUD $97.00 discounted | 88.00PV | SKU 60201379