Each month doTERRA offer new and different promotions to it's members.  See the latest on offer below.  Please email me if you have any questions, I'm more than happy to help.
JOIN AND SAVE 25%
Join by opening a wholesale account, which is super easy, and it gives you 25% savings off all products all the time.  The benefits of joining The Organised Housewife Essential Oil Team with a wholesale account:
To learn more about the benefits of a wholesale account, click here.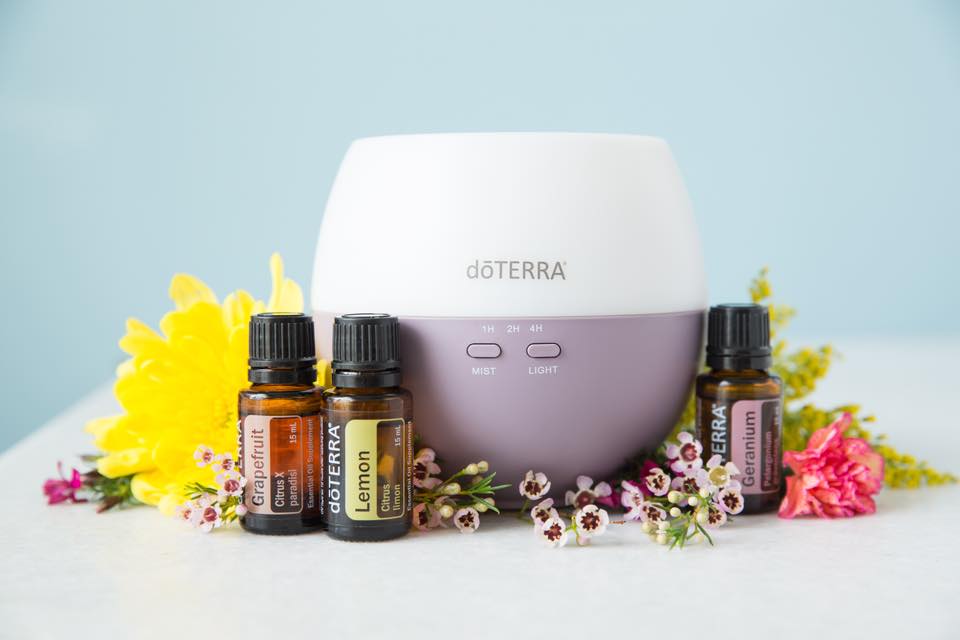 image credit: doterra – fresh, floral diffuser blend – diffuse 2 drops lemon, 1 drop grapefruit, and 1 drop geranium
---
10% OFF SPIKENARD
Spikenard essential oil is frequently used in aromatherapy and meditation for its grounding properties and its ability to promote feelings of calmness and relaxation. Adding one to two drops to your favourite d?TERRA cleanser can help promote healthy looking, glowing skin- with a beautiful woody, musty scent.
Diffuse or apply one to two drops to back of neck or to temples to promote feeling of calmness and relaxation.
Create a personalised fragrance by combining Spikenard with Clove, Cypress, Frankincense, Geranium, Juniper Berry, Lavender, Myrrh, Wild Orange, Rose, and Vetiver.
Combine with a hydrating cream for softer and smoother feeling skin.
Add one to two drops to your favourite cleanser or anti-aging product to promote healthy looking, glowing skin.
Purchase a 5ml Spikenard Essential Oil and get 10% off.  Offer ends 31st May, available to Australian and New Zealand residents only.
5ML SPIKENARD ESSENTIAL OIL: $79.50 wholesale (less 10% discount) | 55.50PV | item no. 60200689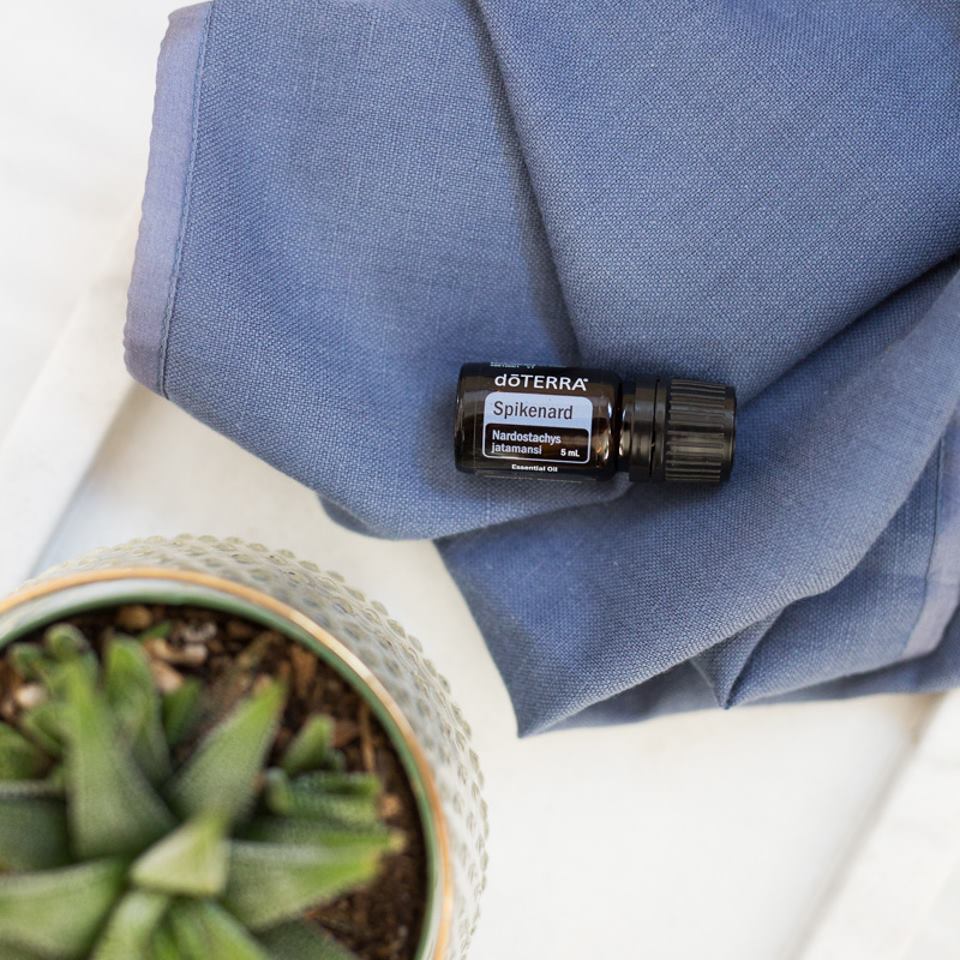 ---
DOTERRA HOME ESSENTIALS KIT
The Home Essentials Kit contains full-size bottles of the 10 most popular oils and blends in the range. You will save over $120 off RRP with this kit. The doTERRA Frankincense is worth over $114 just on its own. I started my doTERRA account with the home essentials kit!
In the home essentials kit you will receive:
15ml Lavender Essential Oil
15ml Lemon Essential Oil
15ml Peppermint Essential Oil
15ml Tea Tree Essential Oil
15ml Oregano Essential Oil
15ml Frankincense Essential Oil
5ml Ice Blue Essential Oil Blend
15ml Easy Air Essential Oil Blend
15ml Digestzen Essential Oil Blend
15ml On Guard Essential Oil Blend
doTERRA Petal Diffuser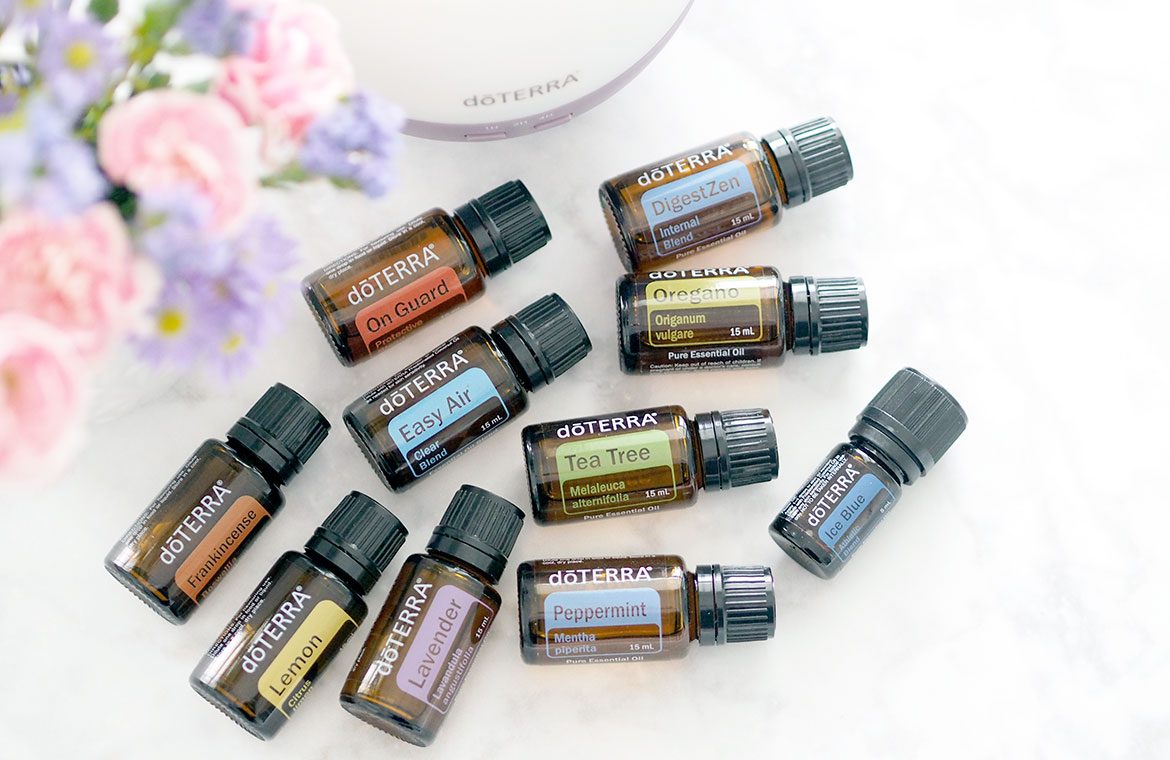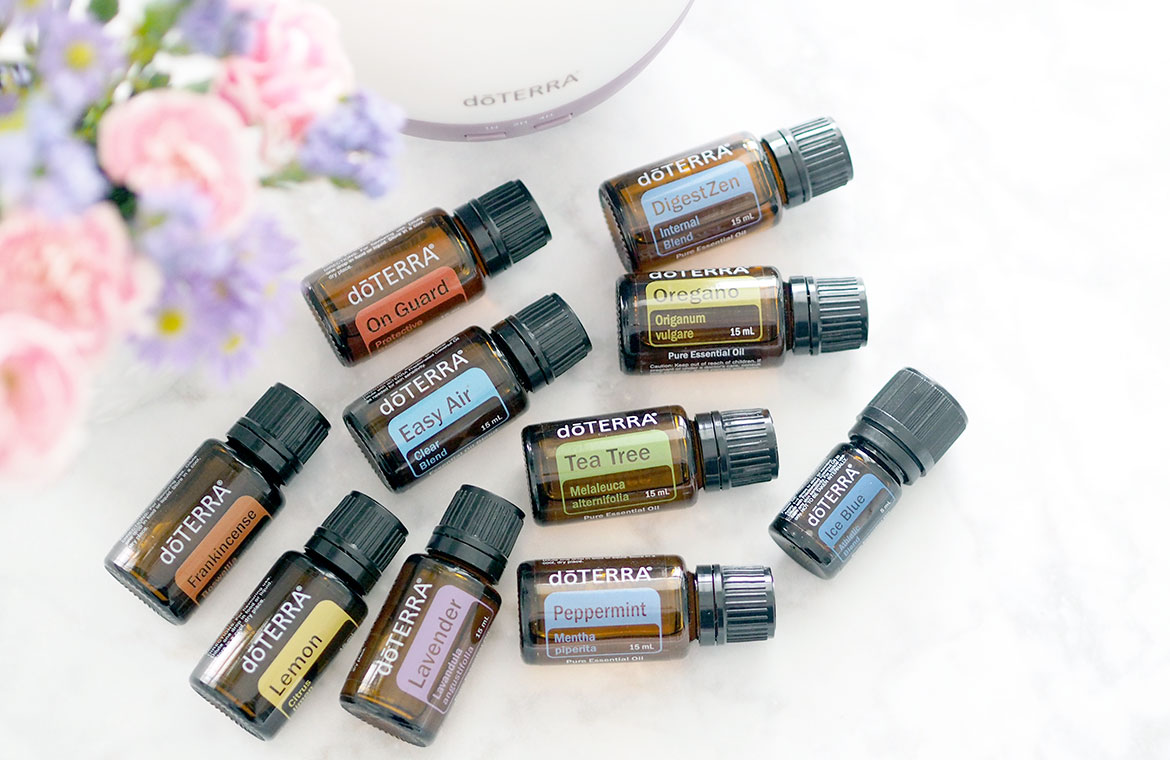 ---
HOW TO BUY ESSENTIAL OILS
PURCHASE WHOLESALE 25% OFF – Create a wholesale account. There's no minimum spend and there's never any obligation to make another purchase if you don't want to. You do NOT need to place an order every month or on-sell to friends or family, you simply get to save 25%. Click here to get 25% off.
PURCHASE FROM MY SHOP – Some of these oils are available in my shop here.
---
PROMOS FOR CURRENT DOTERRA WELLNESS ADVOCATES
PRODUCT OF THE MONTH – LAVENDER TOUCH ROLLER 
Simply place a LRP order greater than 125PV through the Australia or New Zealand Warehouse before 15th May, you will receive 10ml Lavendar Touch roller oil for FREE! Offer available only for existing members on the Loyalty Rewards Program. 1 per account allowed. 
Lavender is widely known for its calming and relaxing properties and ability to soothe and soften the skin. doTERRA Lavender Touch combines Lavender essential oil with Fractionated Coconut Oil to provide these same benefits to individuals who have delicate or sensitive skin. Keep Lavender Touch on hand to soothe the skin, help reduce the appearance of skin imperfections or to promote a relaxing and a calming aroma. doTERRA Lavender Touch can be applied to the temples, back of the neck, bottoms of feet, or pulse points to experience its calming, grounding effects.
Apply to the temples or back of the neck for a relaxing, calming effect.
Rub on the bottoms of children's feet to promote a relaxing and calming aroma before bedtime.
Apply to soothe and soften the skin.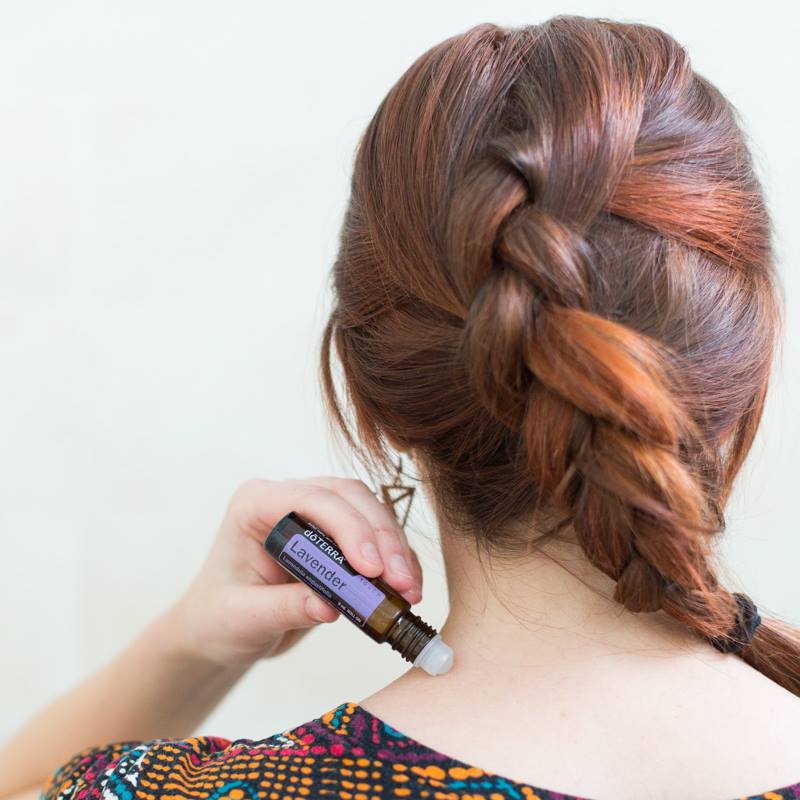 ---
IN BLOOM ENROLMENT PROMO
Enrol at least 2 wellness advocates in the month of April to qualify for the promotion – and the exclusive Lemon Myrtle 5mL essential oil. The more wellness advocates you enrol, the more oil you earn! Rose, the queen of all essential oils, and Jasmine the King of all flowers, add in an Aussie twist of Lemon Myrtle fresh scent with uplifting benefits on your emotions and the ability to soothe, body and mind. You can receive these precious, captivating, royal oils for FREE by enroling new Wellness Advocates in the month of April and May.  Conditions apply, read more here.
If your interested in this promotion but unsure what steps to follow next, please email me I'm more than happy to help you!!