Each month doTERRA offer new and different promotions to its members.  See the latest on offer below.  Please email me if you have any questions, I'm more than happy to help.
JOIN AND SAVE 25%
Join by opening a wholesale account, which is super easy, and it gives you 25% savings off all products all the time.  The benefits of joining The Organised Housewife Essential Oil Team with a wholesale account:
To learn more about the benefits of a wholesale account, click here.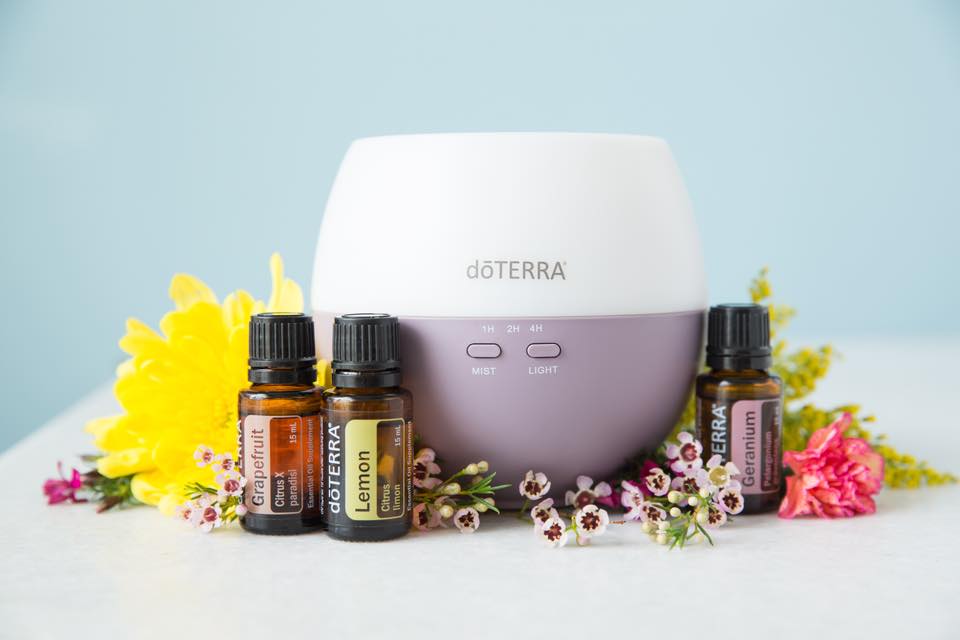 image credit: doterra – fresh, floral diffuser blend – diffuse 2 drops lemon, 1 drop grapefruit, and 1 drop geranium
---
DOTERRA HOME ESSENTIALS KIT
The Home Essentials Kit contains full-size bottles of the 10 most popular oils and blends in the range. You will save over $120 off RRP with this kit. The doTERRA Frankincense is worth over $114 just on its own. I started my doTERRA account with the home essentials kit!
In the home essentials kit you will receive:
15ml Lavender Essential Oil
15ml Lemon Essential Oil
15ml Peppermint Essential Oil
15ml Tea Tree Essential Oil
15ml Oregano Essential Oil
15ml Frankincense Essential Oil
5ml Ice Blue Essential Oil Blend
15ml Easy Air Essential Oil Blend
15ml Digestzen Essential Oil Blend
15ml On Guard Essential Oil Blend
doTERRA Petal Diffuser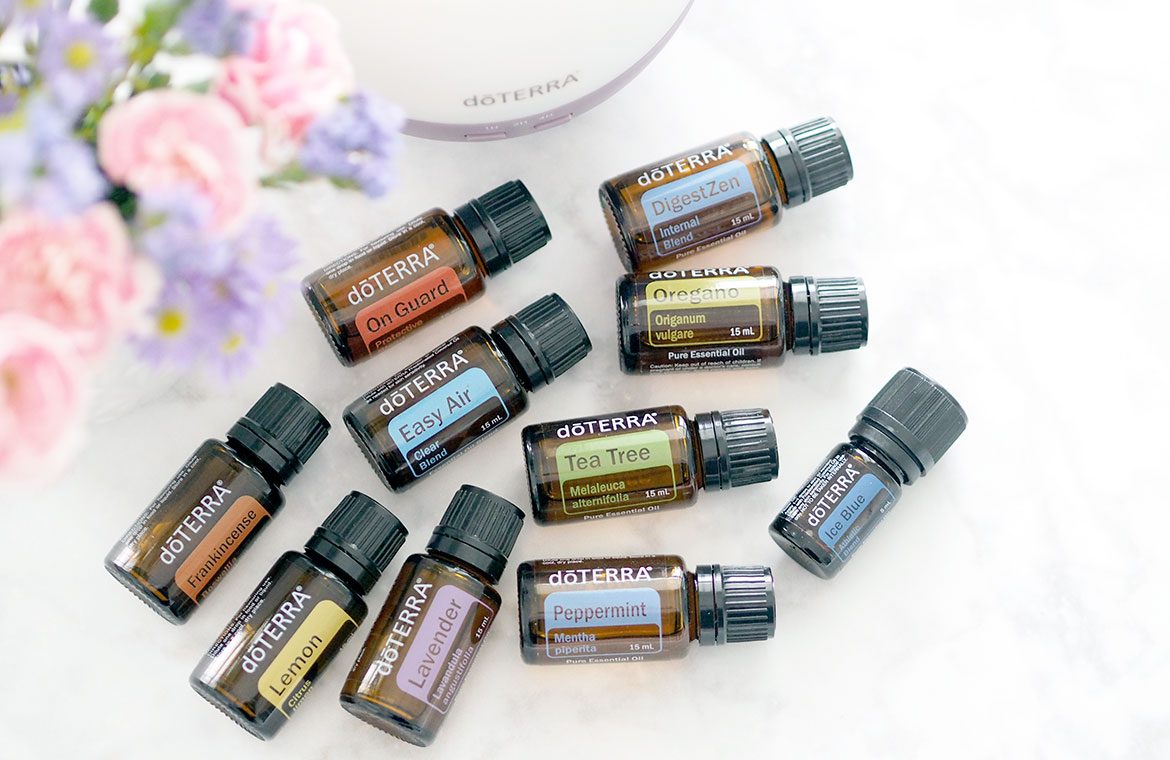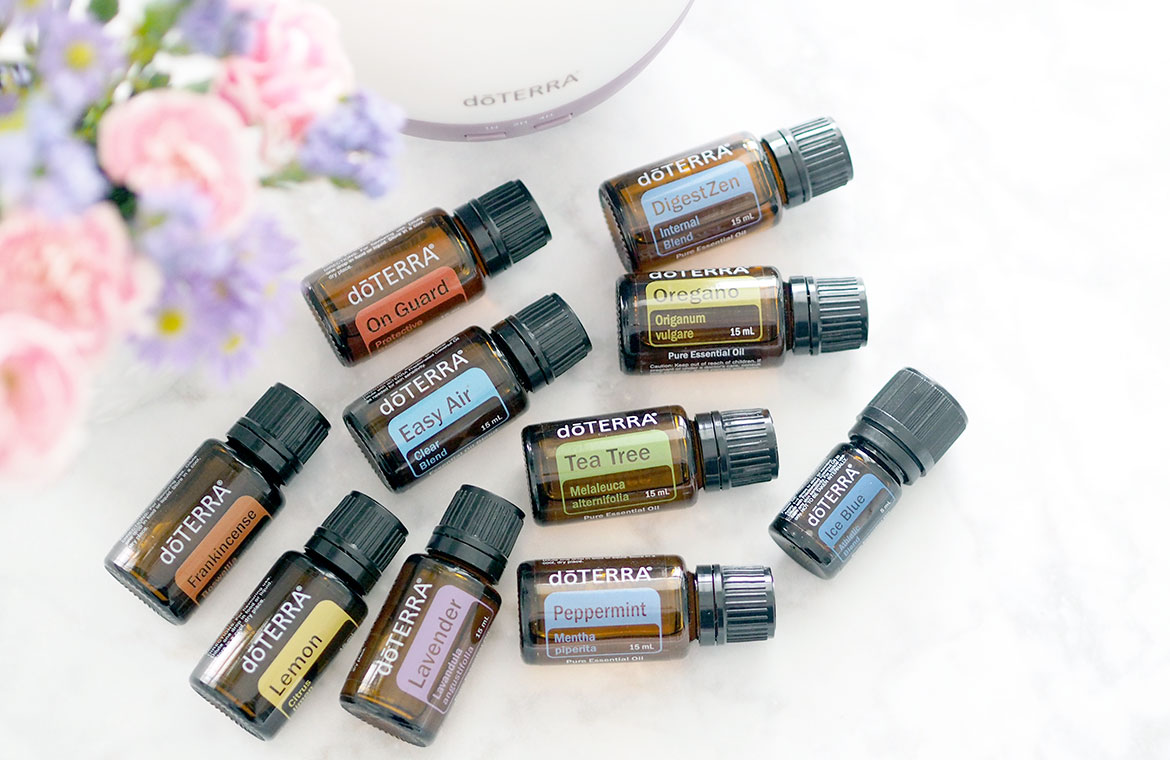 ---
10% OFF ONGUARD FOAMING HAND WASH & 2 DISPENSERS
The power of d?TERRA On Guard essential oil takes this Foaming Hand Wash to a new level. It is PH balanced to protect the delicate moisture barriers of the skin and it softens hands while providing an invigorating aroma of essential oilshat leaves your hands smelling fresh and citrus clean! 

Gentle cleansers and emollients clean and soften hands throughout the day without drying or irritating sensitive skin.

doTERRA On Guard Foaming Hand Wash is pH balanced to protect the delicate moisture barriers of the skin.

The power of doTERRA On Guard essential oils enhances the cleansing function to take it to a new level and set it apart from other commercially branded products.
Purchase doTERRA's onGuard Foaming Hand Wash and get 10% off.  Offer ends 31st July, available to Australian and New Zealand residents only.
ONGUARD FOAMING HAND WASH + 2 DISPENSERS: $32.00 wholesale (then less 10% discount) | 23.50PV | item no.38070004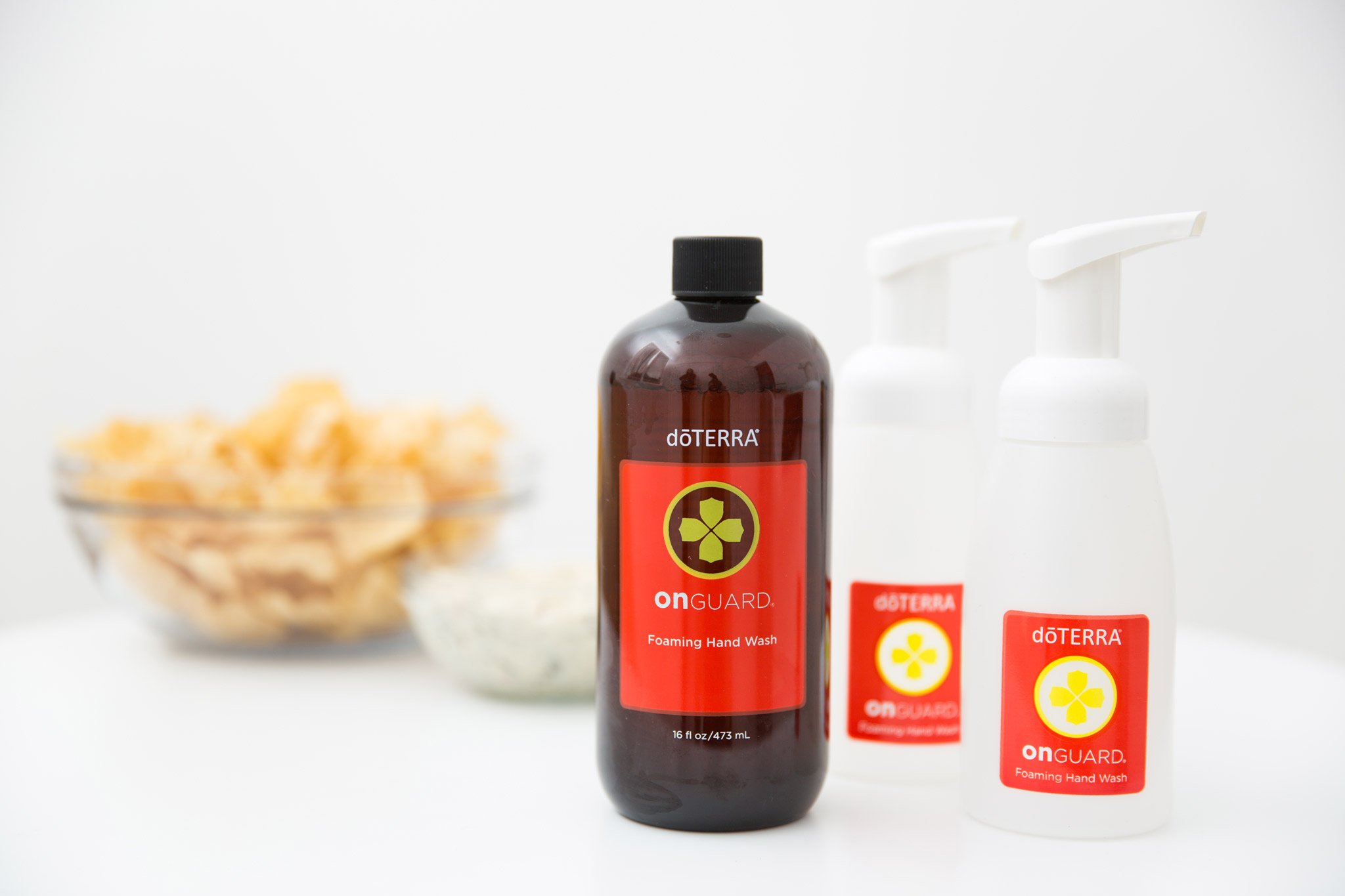 ---
JULY & AUGUST ENROLMENT PROMOTION
Enrol between 1st July – 31st August, with a 100PV enrolment order and place a 100PV LRP order in the second month and you will then receive a FREE doTERRA Lifelong Vitality Pack (retail value AU$153.00)! 

As one of doTERRA's most popular products, doTERRA Lifelong Vitality Pack is full of essential nutrients, metabolism benefits, and powerful antioxidants designed to help promote energy, health, and lifelong vitality.
The doTERRA Lifelong Vitality Program makes taking the first step on the path toward a lifetime of vitality and wellness convenient and affordable. Our lifelong health and vitality depend on many factors including diet, physical activity, weight management, rest, stress management, exposure to toxins, and inherited a genetic predisposition for disease or wellness. While some of these variables are beyond our complete control, breakthrough scientific research is revealing many ways we can influence—and even control—significant factors of ageing and wellness.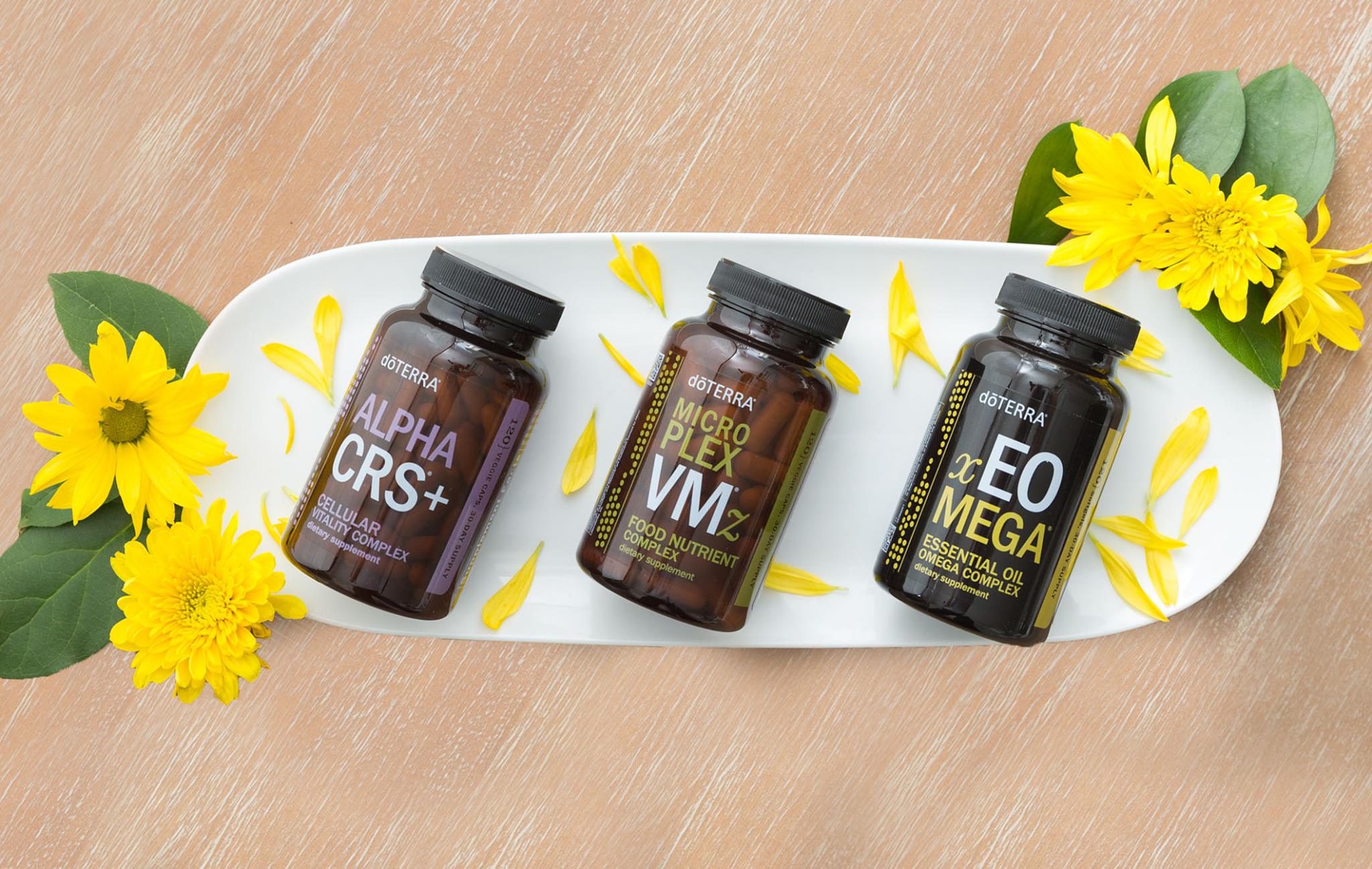 HOW TO EARN:
Sign up as a new doTERRA Wellness Advocate or Wholesale Customer and place a 100 PV enrolment order from July 1st – August 31st 2018.  Sign up to doTERRA through The Organised Housewife Essential Oil Team here.  
Get started on the Loyalty Rewards Program. Read more here. Remember, the bonus is that this program is optional, and you can cancel at any time.
Place a 100 PV Loyalty Rewards Order the month following enrolment (July enrolees need an August LRP order, August enrolees need a September LRP order of 100pv).
Then you will receive a FREE doTERRA Lifelong Vitality Pack® with your qualifying 100 PV Loyalty Rewards order.
Note: The free doTERRA Life Long Vitality Pack will be automatically added to and shipped with your 100pv LRP order the month following enrolment.
RULES AND TERMS:
Enrolment Order: An enrolment order is the first order placed by a new Wellness Advocate or Wholesale Customer when they sign up that includes the introductory packet ($35 AUD or $40 NZD enrolment fee).
Enrolment orders and LRP orders must be single orders and cannot be combined.
PV is NOT always equal to the cost of an order. Before completing the enrolment order, the new Wellness Advocate or Wholesale Customer must verify that the order is 100 PV or more.
All orders must be local orders placed through the Australian or New Zealand warehouse.
Enrolment orders, once placed, cannot be changed, adjusted, or combined to qualify for the promotion. • Enrolment orders placed outside of the enrolment period do not count as qualifying enrolments for the promotion. No exceptions will be made.
Reactivations DO NOT count toward this promotion. A reactivation is an individual that was previously signed up as a Wellness Advocate and would like to reactivate their account.
The free doTERRA Lifelong Vitality Pack® will be automatically added on and shipped with the 100 PV Loyalty Rewards order.
An enrolment kit will count as long as the kit is at least 100 PV or more.
---
HOW TO BUY ESSENTIAL OILS
PURCHASE WHOLESALE 25% OFF – Create a wholesale account. There's no minimum spend and there's never any obligation to make another purchase if you don't want to. You do NOT need to place an order every month or on-sell to friends or family, you simply get to save 25%. Click here to get 25% off.
PURCHASE FROM MY SHOP – Some of these oils are available in my shop here.
---
PROMOS FOR CURRENT DOTERRA WELLNESS ADVOCATES
PRODUCT OF THE MONTH – LIME 15ml ESSENTIAL OIL
Simply place a LRP order greater than 125PV through the Australia or New Zealand Warehouse before 15th July, you will receive Lime 15ml Essential Oil for FREE! Offer available only for existing members on the Loyalty Rewards Program. 1 per account allowed. 
Lime is one of the most beneficial oils for cleansing! You can add one drop to facial cleansers, shampoos, or toothpastes to cleanse and promote healthy looking skin, scalp, and teeth. Plus, you can add 1-2 drops Lime on a cotton pad to help remove grease spots and sticker residue, add to beverages for an internal cleanser, or add to a diffuser and put in the home to cleanse the air.* The benefits are endless with Lime!
Diffuse to refresh the air and lift your emotions.
Put some Lime on a cotton pad and use to help remove grease spots and sticker residue.
Add a drop of Lime to your drinking water for enhanced flavour.
Add 1 drop to your facial cleanser or shampoo for added cleansing properties.