Each month doTERRA offer new and different promotions to its members.  See the latest on offer below.  Please email me if you have any questions, I'm more than happy to help.
JOIN AND SAVE 25%
Join by opening a wholesale account, which is super easy, and it gives you 25% savings off all products all the time.  The benefits of joining The Organised Housewife Essential Oil Team with a wholesale account:
To learn more about the benefits of a wholesale account, click here.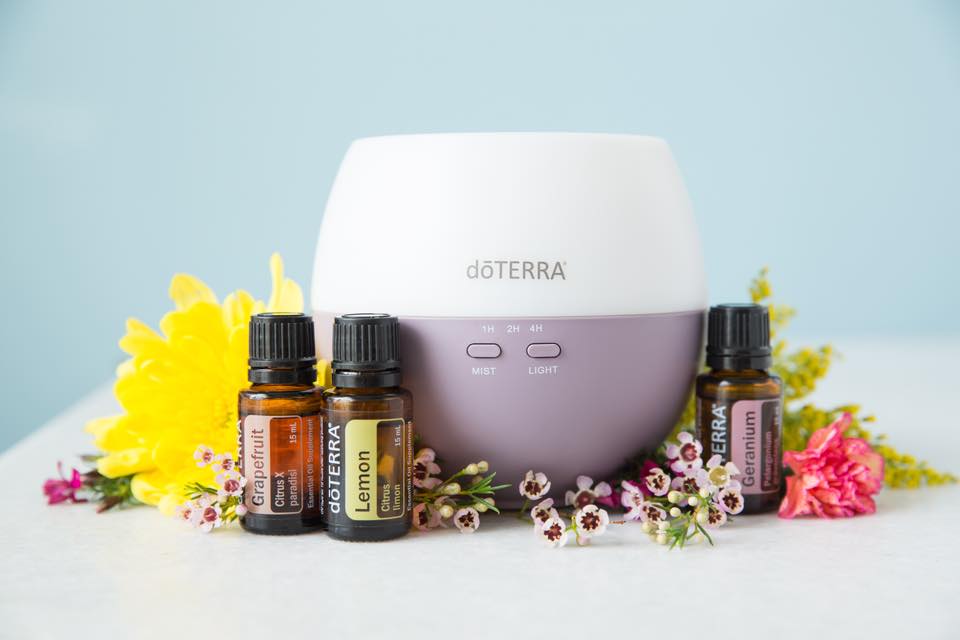 image credit: doterra – fresh, floral diffuser blend – diffuse 2 drops lemon, 1 drop grapefruit, and 1 drop geranium
---
DOTERRA HOME ESSENTIALS KIT
The Home Essentials Kit contains full-size bottles of the 10 most popular oils and blends in the range. You will save over $120 off RRP with this kit. The doTERRA Frankincense is worth over $114 just on its own. I started my doTERRA account with the home essentials kit!
In the home essentials kit you will receive:
15ml Lavender Essential Oil
15ml Lemon Essential Oil
15ml Peppermint Essential Oil
15ml Tea Tree Essential Oil
15ml Oregano Essential Oil
15ml Frankincense Essential Oil
5ml Ice Blue Essential Oil Blend
15ml Easy Air Essential Oil Blend
15ml Digestzen Essential Oil Blend
15ml On Guard Essential Oil Blend
doTERRA Petal Diffuser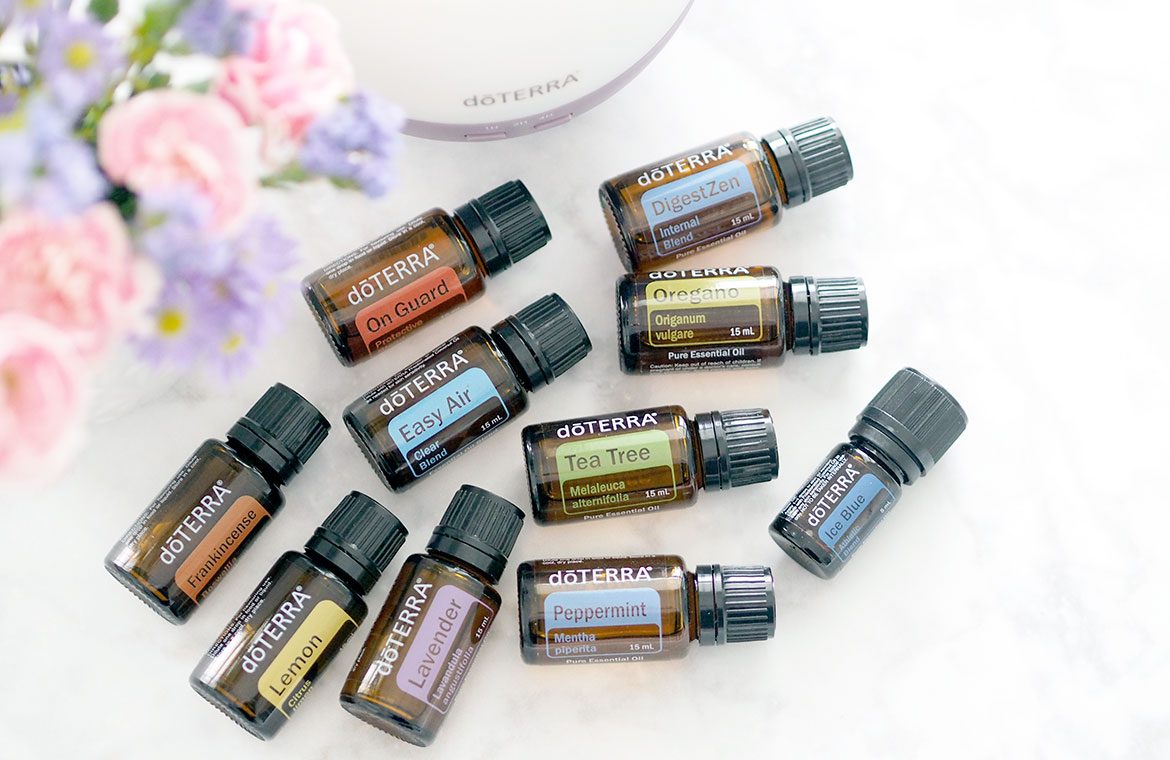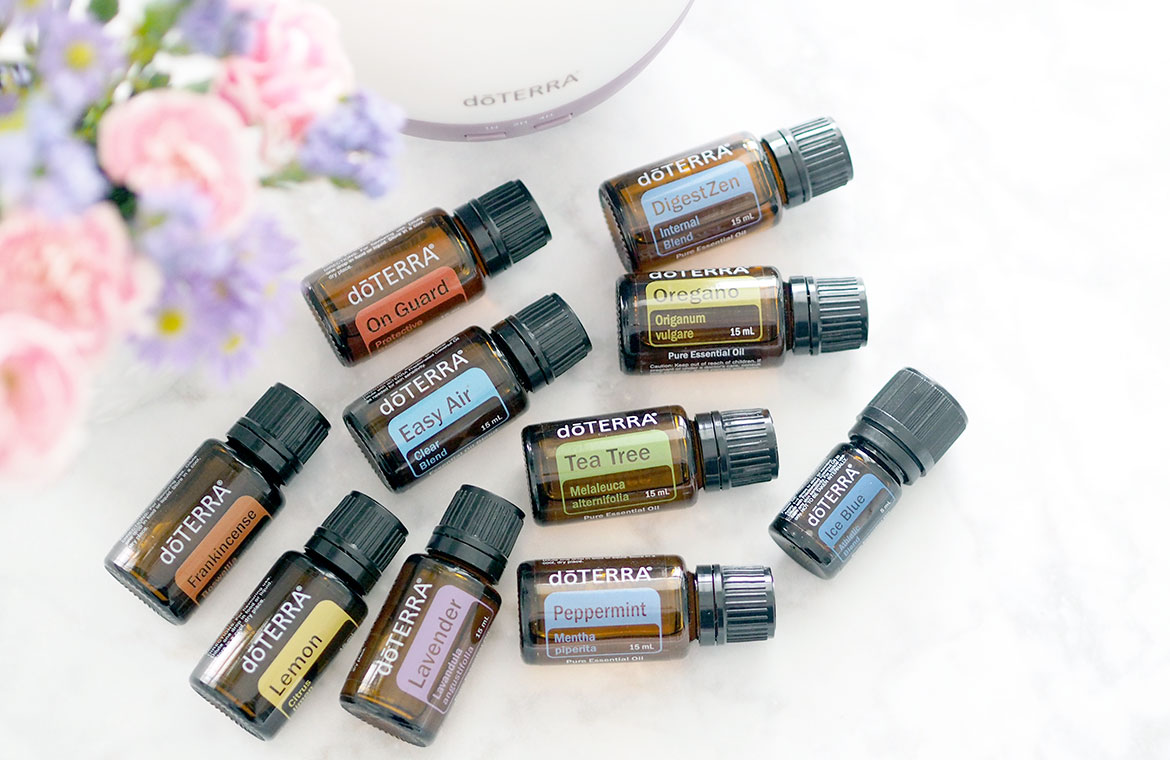 ---
10% OFF DAILY CARE KITS & ANTI AGEING KIT
The Daily Skin Routine contains doTERRA's Essential Skin Care Cleanser, Toner, Hydrating Moisturiser and Invigorating Scrub. Designed for daily use to help support a healthy looking complexion.
DAILY SKIN ROUTINE: AUD $108.00 or NZD $117.00 wholesale | 76.50PV | SKU 60207034
The Anti-Ageing Kit includes Anti-Ageing Moisturiser, Facial Cleanser, Tightening Serum and the Anti-Ageing Eye Cream, the Anti-Ageing Kit is designed to help keep skin looking young and vibrant and help reduce the future visible signs of normal ageing. 

ANTI-AGEING KIT:  AUD $180.00 or NZD $193.50 wholesale | 135.00PV | SKU 60207038
Purchase doTERRA's Daily Care Kits or Anti Ageing Kit and get 10% off.  Offer ends 30th September, available to Australian and New Zealand residents only.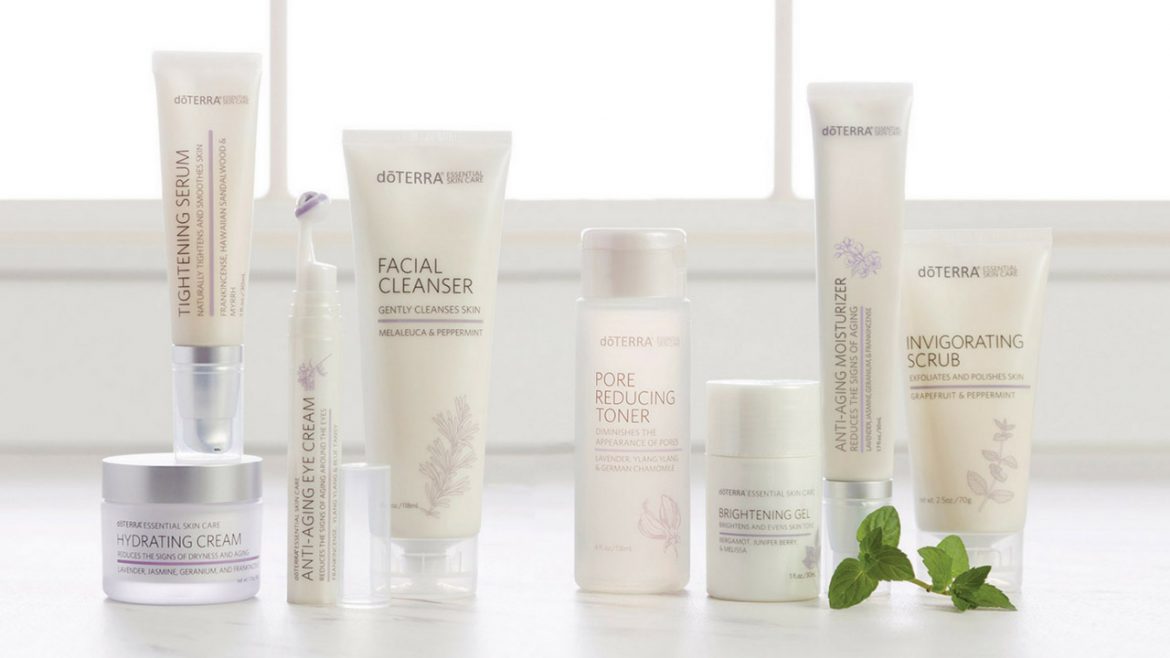 ---
SEPTEMBER 200PV PROMOTION
Receive a free Ice Blue® 5mL and Ice Blue® Rub (combined retail value of $107.32 AUD or $118.00 NZD) by placing any single 200PV order in the month of September. This promo is available to all current wellness advocate and new enrolments with an order of 200PV or more, therefore, if you're purchasing the Home Essentials Kit, you will are eligible to receive this promo!!
An essential addition to your bathroom cabinet or gym bag, these athletic-targeted products can work together to provide a cooling and comforting massage.
doTERRA Ice Blue® is perfect for a soothing massage after a long day of work. Wintergreen, Camphor, Peppermint, Blue Tansy, Blue Chamomile, Helichrysum and Osmanthus work together to soothe and cool. doTERRA Ice Blue® Rub is a rich, topical cream infused with the Ice Blue Athletic Blend of essential oils. Formulated with a proprietary blend of natural plant extracts and other powerful ingredients, Ice Blue® Rub provides a comforting sensation of cooling and warmth.  Read full promo rules and terms here.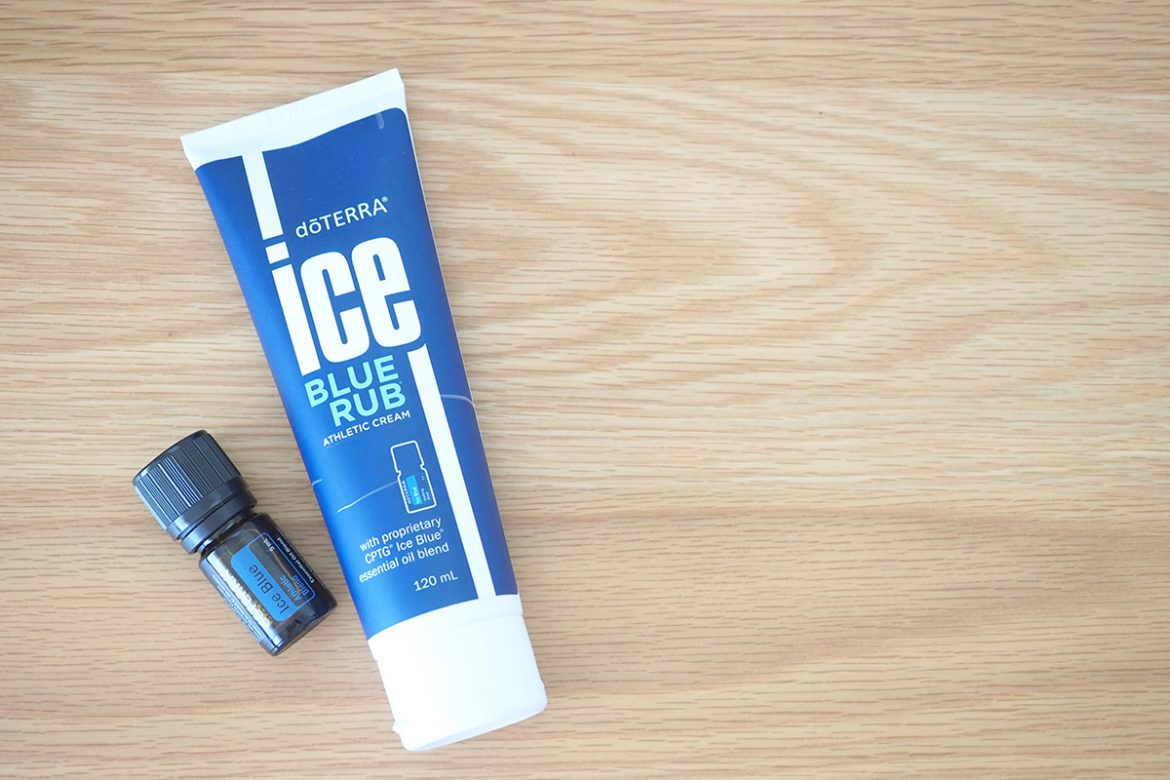 ---
HOW TO BUY ESSENTIAL OILS
PURCHASE WHOLESALE 25% OFF – Create a wholesale account. There's no minimum spend and there's never any obligation to make another purchase if you don't want to. You do NOT need to place an order every month or on-sell to friends or family, you simply get to save 25%. Click here to get 25% off.
PURCHASE FROM MY SHOP – Some of these oils are available in my shop here.
---
PROMOS FOR CURRENT DOTERRA WELLNESS ADVOCATES
PRODUCT OF THE MONTH – TEA TREE 10ML TOUCH ESSENTIAL OIL (also known as Melaleuca)
Simply place a LRP order greater than 125PV through the Australia or New Zealand Warehouse before 15th September, you will receive Tea Tree Touch 10ml Essential Oil for FREE! Offer available only for existing members on the Loyalty Rewards Program. 1 per account allowed. 
Diluted in Fractionated Coconut Oil, d?TERRA Tea Tree Touch® delivers the cleansing benefits of Tea Tree essential oil in a convenient and smooth roll-on applicator. Tea Tree Touch is frequently used on the skin for its soothing properties and can be used after shaving or on the bottoms of feet for a cooling effect.
I was so pleased to see Tea Tree Touch as this months Product of the Month, it was actually on my to-do list to make up a new roller, but this saves me time!!   My daughter uses it on her pimples, it penetrates into the skin and helps to dry out acne and pimples.