Each month doTERRA offer new and different promotions to it's members.  See the latest on offer below.  Please email me doterra@theorganisedhousewife.com.au if you have any questions, I'm more than happy to help.
JOIN AND SAVE 25%
Join by opening a wholesale account, which is super easy, and it gives you 25% savings off all products all the time.  The benefits of joining The Organised Housewife Essential Oil Team with a wholesale account:
and, with qualifying orders you will also receive:
Orders with 100 points or more will receive a new member welcome pack.
Orders with 200 points or more will receive a Salubelle Beauty Blend (retail value $129.33).
To learn more about the benefits of a wholesale account, click here.
EARN A FREE SALUBELLE 10mL ROLL ON BY PLACING A SINGLE 200PV ORDER ANYTIME IN MARCH
Salubelle is a proprietary blend of powerfully renewing, rare essential oils used throughout history for their beautifying benefits. Salubelle easily absorbs into the skin and can be used on the face, neck, and décolletage to reduce the appearance of fine lines, wrinkles, and aging skin. It's primary uses:
Apply a thin layer of Salubelle to the face, neck, and décolletage. Repeat application to targeted areas of concern.
Use on minor skin irritations to reduce the appearance of scars, blemishes, and stretch marks.
Applied to the back of the neck and ear lobes, Salubelle can help promote feelings of relaxation throughout the day.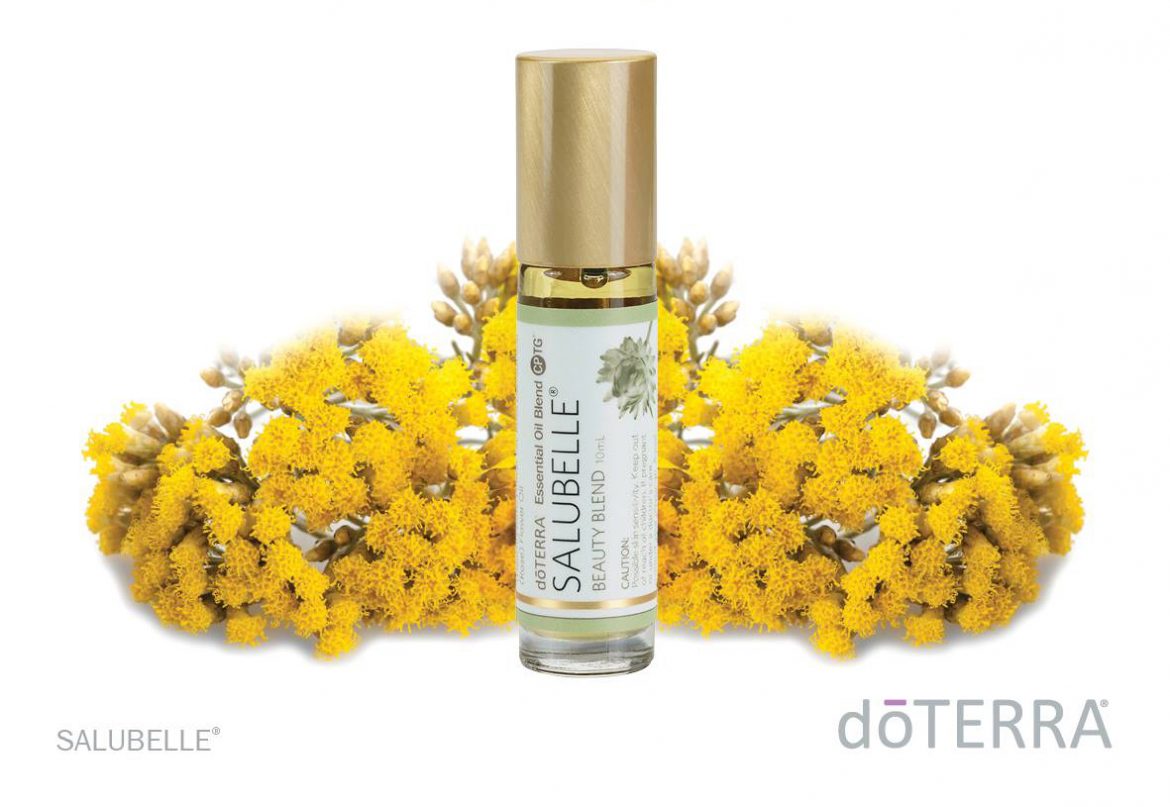 10% OFF EXFOLIATING BODY SCRUB
doTERRA SPA Exfoliating Body Scrub is a natural scrub infused with CPTG Wild Orange, Grapefruit, and Bergamot essential oils that gently exfoliates and polishes the skin. 7 health Benefits:
replaces vital hydration
polishes skin with natural sugar cane
removes dead skin celles
moisturises skin with sweet almond and rukui nut oils
cleanses and purifies skin with wild orange and grapefruit essential oils
smoothes and softens skin with essential fatty acids from sunflower oil
soothes and warms the skin with ginger
Purchase a doTERRA Exfoliating Body Scrub and get 10% off.  Offer ends 31st March, available to Australian residents only.
EXFOLIATING BODY SCRUB: $22 wholesale, 22PV, item no. 60200496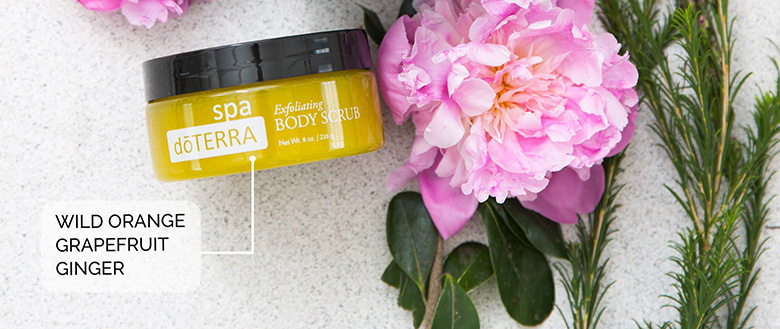 DOTERRA HOME ESSENTIALS KIT
The Home Essentials Kit contains full-size bottles of the 10 most popular oils and blends in the range. You will save over $120 off RRP with this kit. The doTERRA Frankincense is worth over $114 just on its own. I started my doTERRA account with the home essentials kit!
In the home essentials kit you will receive:
15ml Lavender Essential Oil
15ml Lemon Essential Oil
15ml Peppermint Essential Oil
15ml Tea Tree Essential Oil
15ml Oregano Essential Oil
15ml Frankincense Essential Oil
5ml Ice Blue Essential Oil Blend
15ml Easy Air Essential Oil Blend
15ml Digestzen Essential Oil Blend
15ml On Guard Essential Oil Blend
doTERRA Petal Diffuser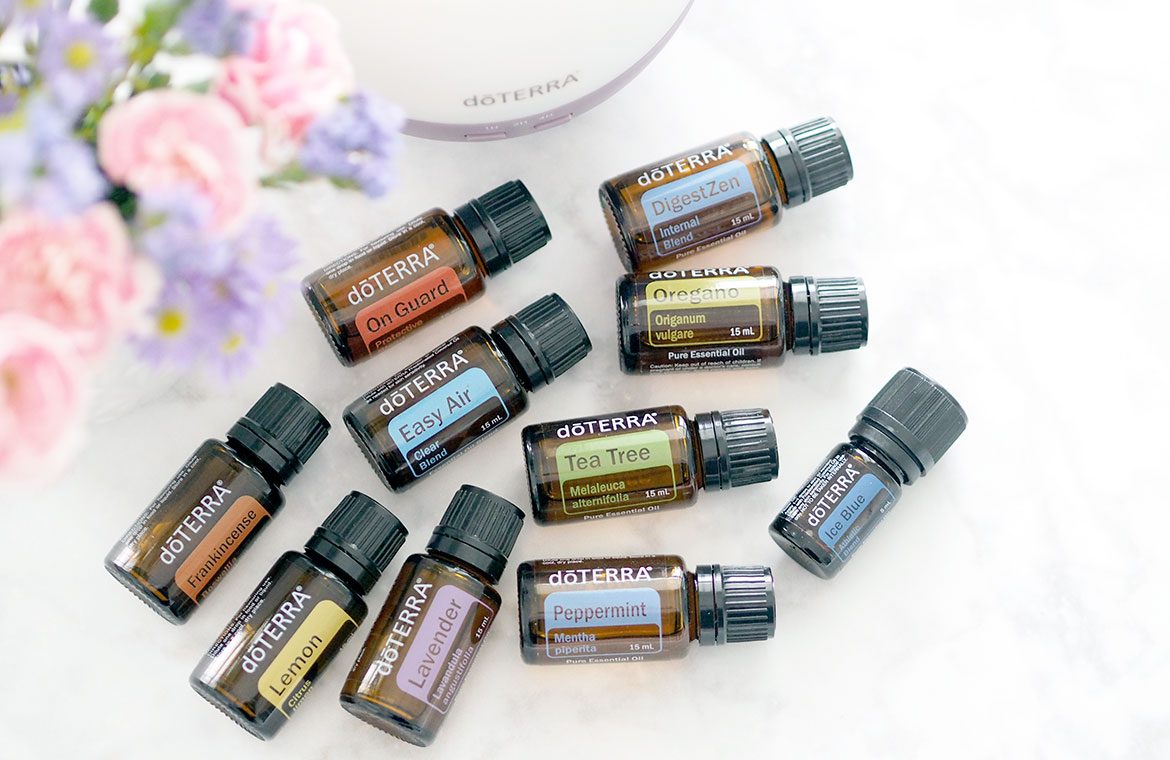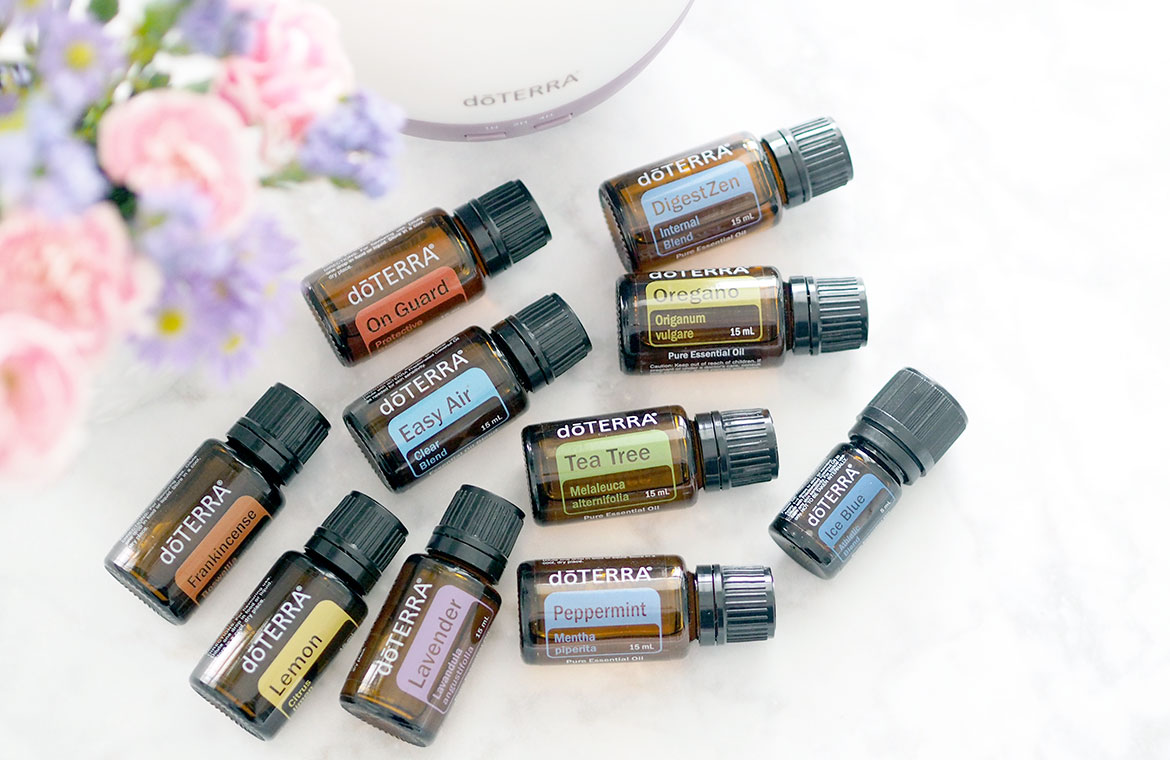 HOW TO BUY ESSENTIAL OILS
PURCHASE WHOLESALE 25% OFF – Create a wholesale account. There's no minimum spend and there's never any obligation to make another purchase if you don't want to. You do NOT need to place an order every month or on-sell to friends or family, you simply get to save 25%. Click here to get 25% off.
PURCHASE FROM MY SHOP – Some of these oils are available in my shop here.