Over the past few years I have really broadened my range and use of essential oils and I am absolutely loving them. Not only have I been using the oils for cleaning and cosmetic use, but essential oils also have a variety of therapeutic qualities which I have started to incorporate into my everyday life. I enjoy diffusing them to help boost my mind and spirit. I like having them running for a couple of hours while I work in the office, pottering around the house and while sleeping. When I first started using essential oils, I didn't completely understand all the therapeutic benefits and to be completely honest I thought it sounded a bit 'hippyish'.
However, essential oils have made such a positive difference to my days. Recently I started to feel sinus pain and got the sniffles, so I started diffusing some essential oils to help relieve the symptoms and thankfully that was the end of the sniffles!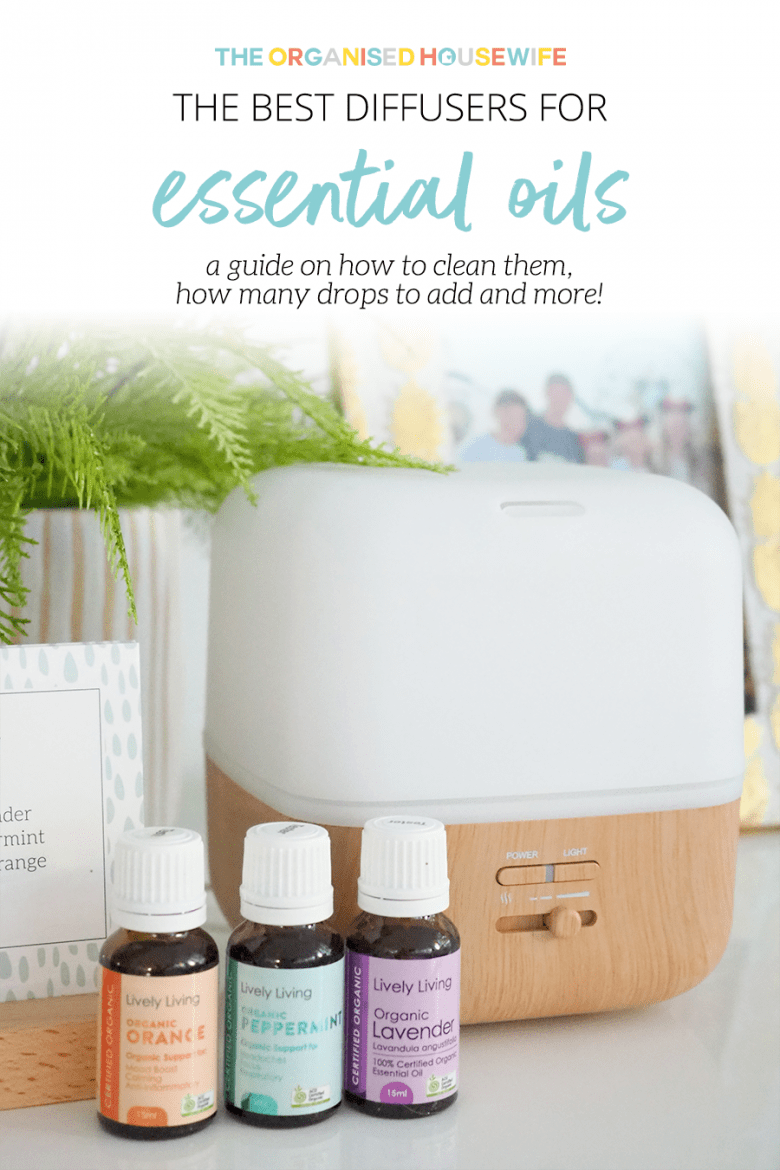 After some research and experience, I have put together some useful information to help you choose the best diffuser for essential oils. It won't be long before you start reaping the benefits of diffusers and essential oils too!
Difference between vaporiser and diffuser
Many people do not realise that there is a difference between a vaporiser and diffuser.
HUMIDIFIER – A device that boils water and releases moisture and steam into the air. Any liquid or oil is turned into a vapour and is released as steam. It is especially used for medicinal inhalation by using inhalation methods. However, my issue with this is that humidifiers produce excess condensation and can potentially cause mould spores to grow in the room which can then be ingested into the lungs. Diffusers are my preference.
DIFFUSER – Specifically made to disperse essential oil molecules into the air. They are designed to distribute a micro-fine vapour into the air which allows it to be suspended in the air for a long time. There are many different varieties of diffusers, including reed, ceramic, amp rings, etc. They are renowned for their aromatherapy uses. Note: Some ultrasonic vaporisers have also been labelled diffusers.
ULTRASONIC VAPORISER – An Ultrasonic Vaporiser is not only an aroma diffuser, but it will instantly purify, cleanse and refresh the atmosphere and create more negative ions to improve general wellbeing. The 'cool mist' technology makes it a safe product to use around kids, produces no heat and no condensation and uses minimal water. The essential oils are easily absorbed to assist your wellbeing and the range of ultrasonic vaporisers we sell have a unique 5-in-1 functionality:
Ultrasonic Vaporiser/Diffuser:  Keeps essential oils in their 100% purest form and is easily absorbed through the skin and breath, and inhaled into the limbic system.
Ioniser:  The water vibrates at 2.4 million Hz/sec creating negative ions, which in easy to understand terms – these disperse into the air and help remove dust, germs and bacteria, which assists breathing, eliminates allergens, dust and bacteria, improves sleeping and enhances general wellbeing.
Humidifier:  The ultrasonic waves create air moisture to combat the drying effects of heating and air-conditioning. The moisture releases into the skin without any condensation. Unlike other humidifiers, these ultrasonic vaporisers use small quantities of water and will not create dampness or heat.  Perfect in all climates, even in the tropics!
Air Purifier:  The ultrasonic oil diffuser releases negative ions, which produce electrostatic reactions with dust and impurities floating in the air, thereby purifying the air, removing allergens, stale air and odours.
Night Lamp:  Most of the ultrasonic vaporiser's in our range have a white lid plus a warm LED light which changes colour.  They can be paused on your favourite colour or can automatically rotate through a rainbow of beautiful colours or can be completely switched off (unit is plain white when the light is not activated).
Please note, not all ultrasonic vaporisers have these functionalities listed above. 
Where to use diffusers?
This is how I use diffusers in my home:
Kids' Bedrooms – to help them sleep (lavender peace), reduce anxiety (balance) and when unwell (easy air).
Office – to help improve my productivity (one of my favourite blends is grapefruit and peppermint)
Living Room – this helps make the house smell beautifully clean (lemon, wild orange and grapefruit)
In the Car – on the way to school to help wake up the kids (wild orange and peppermint)
Because I truly enjoy essential oils I have introduced a range of pure essential oils into The Organised Housewife shop.
READ MORE: About Essential Oils and follow my Facebook group The Organised Housewife – Essential Oils.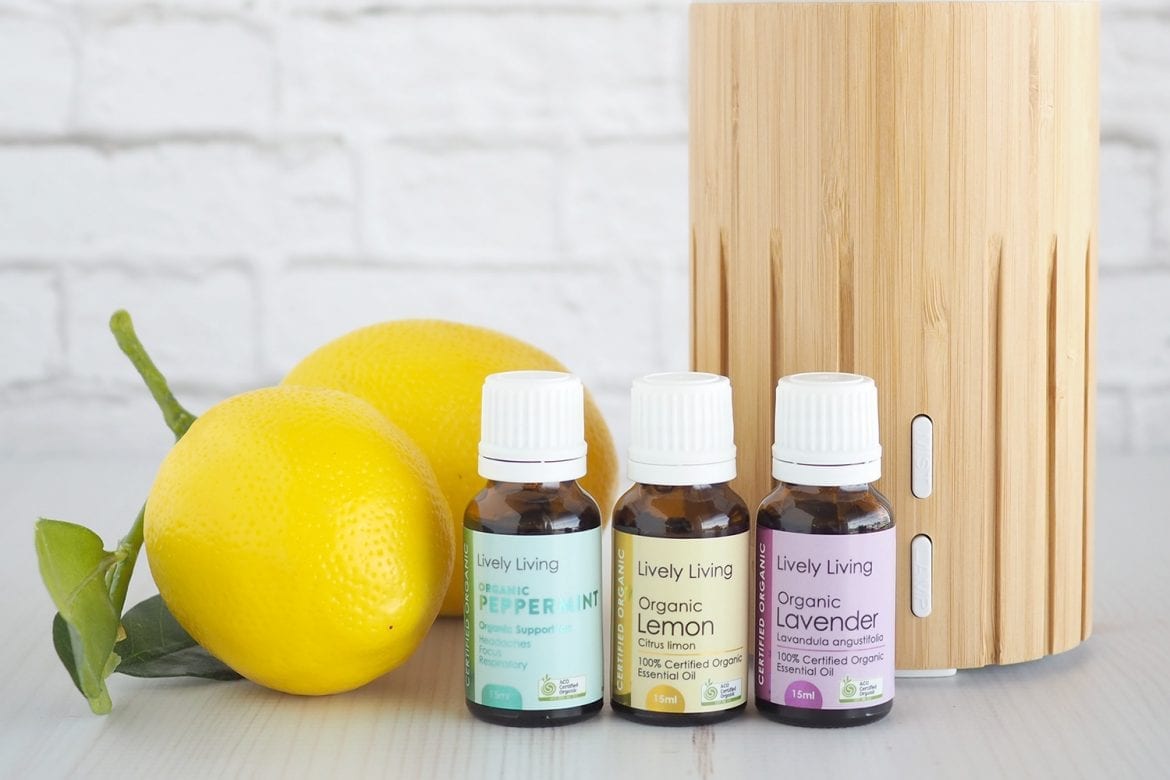 Benefits of using a diffuser
The benefits are limitless for health, happiness and protection.
Improves sleep
Relaxes the mind and body
Relieves tension and stress
Opens airways
Boosts your mood
Curbs appetite
Repels insects
Provides allergy relief
Calms emotions
Improves mental clarity
Rejuvenation
Provides pain relief
Improves concentration
How many drops to add to diffusers?
You should generally add 5-10 drops of essential oil to a diffuser. However, some oils are stronger than others and it really comes down to personal preference. Experiment with the amount of oil you use and find what works best for you.  I usually like 6-8 drops in mine and do 5 drops for the kids.
How to Clean Diffusers
It is important that you clean your diffuser regularly. If you do not maintain the cleanliness of your diffuser, oil can build up in the device and it can prevent it from diffusing your oil effectively.
QUICK CLEAN – This should be done after every use. 
Empty any excess oil and water left in the diffuser – After unplugging the device from the power supply, empty any essential oil left in the device. Make sure you pour away from any operating buttons found on the diffuser.
Wipe the inside of diffuser – Using a tiny amount of detergent, wipe the inside with a small cloth or sponge. Remove any build-up in a gentle manner.
Wipe the outside of the diffuser – Complete step 2 on the outside of the diffuser.
Rinse and dry – Give the diffuser and water tank a rinse and leave to dry.
DEEP CLEAN – This should be done once every 1-2 months. 
Empty any excess oil and water left in the diffuser – After unplugging the device from the power supply, empty any essential oil left in the device.Make sure you pour away from any operating buttons found on the diffuser.
Fill the diffuser with water  – Fill the water tank with water halfway.
Add 8-10 drop of vinegar – Add pure white vinegar to the tank.
Run the diffuser – Turn the diffuser on and run for 5 minutes to allow the vinegar mixture to run through the device. This will help remove any oil build up.
Empty the diffuser – Removing the water and vinegar.
Clean tight spots – Dab a cotton tip in white vinegar and clean the tight spots and nooks of the diffuser.
Rinse the diffuser – Use clean water to rinse the diffuser.
Use a dry cloth to thoroughly wipe the diffuser.
Diffusers I recommend
I actually have quite a few diffusers, all as good as each other.  My favourite is the Lively Living Aroma-Dream Diffuser, only because I think it looks really stylish in the lounge room and trendy enough for a teenage boy's bedroom.
Lively Living produce Australia's most versatile range of premium ultrasonic vaporisers and aroma diffusers for effective cold diffusing of your essential oils. The diffusers are stylishly designed so you can leave them out on display. They also have a great range of Australian pure + certified organic essential oils which are all now available in our shop.
Ultrasonic Vaporisers – Aroma-Dream Diffuser – transform any room or work area into a space that oozes serenity, positivity, creativity or whichever mood you need to allow you to thrive that day! This essential oil diffuser is a trendy, nature-inspired, easily portable, ionising ultrasonic diffuser that will truly turn any room into a serene or uplifting environment when diffusing essential oils with it.
5 in 1 multifunction
Operates up to 8hrs continuous/18 hrs intermittent
200ml Water Capacity
Uses Ultrasonic Cool Mist technology
No heat source used
Auto switch off on the low water level
Mist and lamp controlled independently
Colour Changing LED light
Can operate with no light, ideal for sleeping
Mist dispersion covers 25-30 sq/m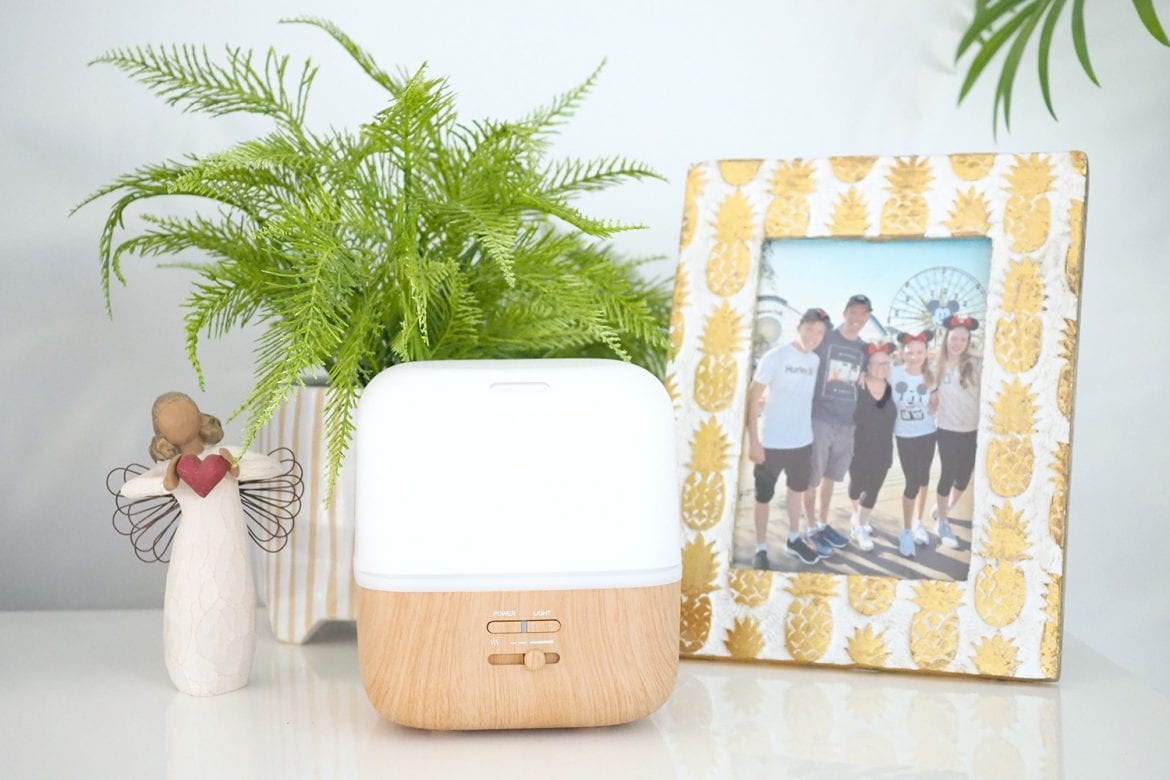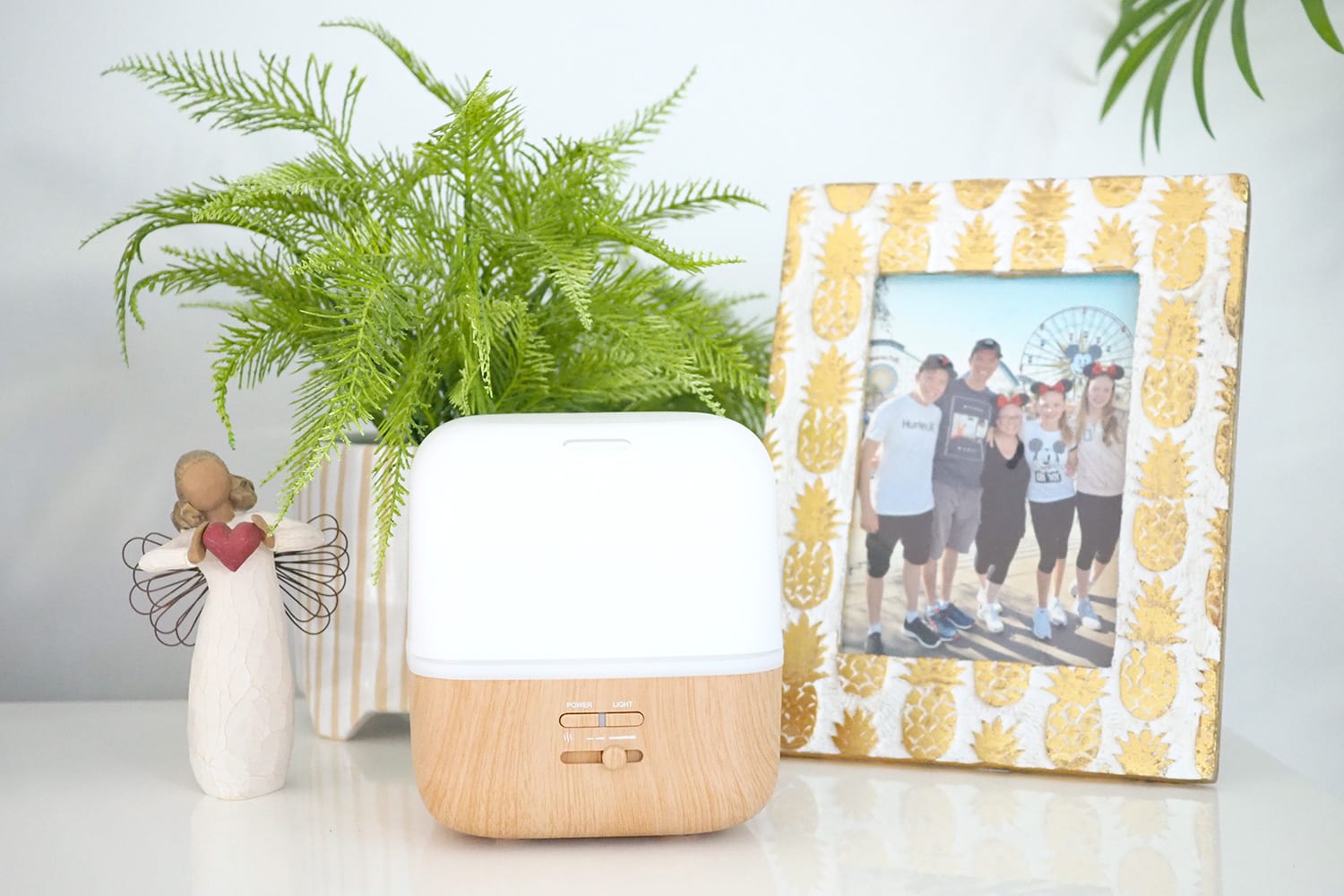 ---
Ultrasonic Vaporisers – Aroma O'mm – Bamboo – This is an absolutely stylish and gorgeously eco-friendly line of Ultrasonic Essential Oil Aromatherapy Vaporisers and Diffusers which offer a unique 5-in-1 functionality that of the diffuser, ioniser, humidifier, air purifier and night lamp. I use the Aroma Bamboo in my son's bedroom and lounge room.
Size – 9cm wide x 15cm high
Water Capacity – 100ml
Operates up to 6hrs continuous
Operates up to 10hrs intermittent
Mist dispersion covers 15-20 sq/m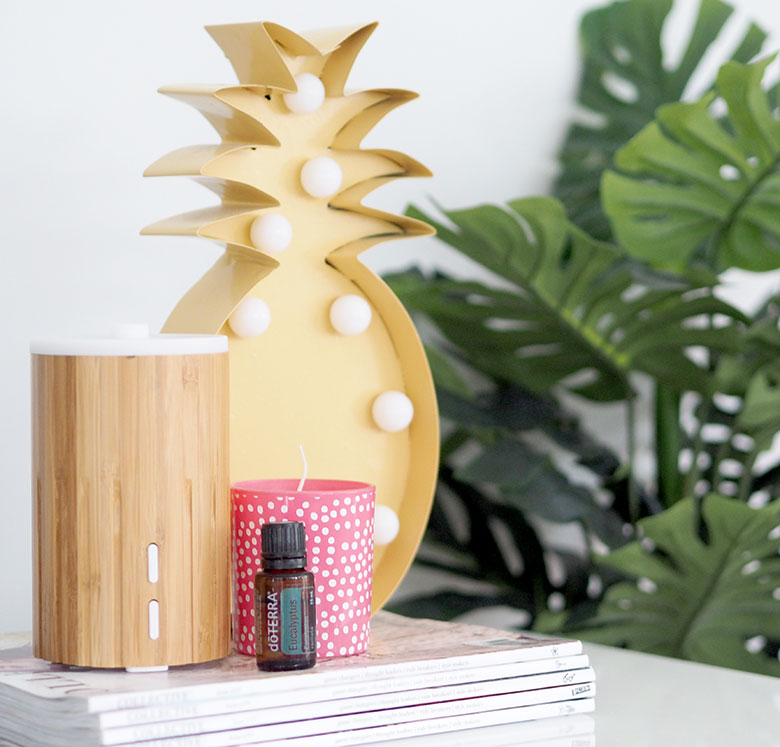 ---
Ultrasonic Vaporisers – Aroma Bloom – The Aroma-Bloom will instantly purify, cleanse and refresh the atmosphere and create more negative ions to improve general wellbeing. The essential oils are easily absorbed to assist your wellbeing. These also have a 5-in-1 functionality like that of the Bamboo. I use the Aroma Bloom in my girls' bedrooms.
Size – 15cm wide x 24cm high
Water Capacity – 200ml
Operates up to 7-10 hours continuous mist mode.
Operates up to 18 hours intermittent mist mode.
Cover approximately 25-30sq meter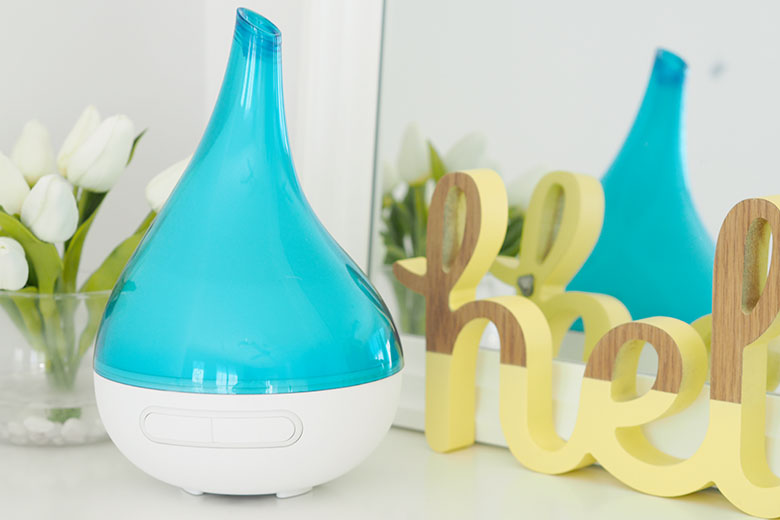 ---
Ultrasonic Vaporisers – Move Diffuser – We spend an increasing amount of time in our cars, so why not 'move' with your diffuser! This clever diffuser is perfect for use in your car, home, office or even when away on holidays. The Aroma-Move is cleverly designed to travel safely in most cup holders, and features and easy to use 'twist-lock' lid. Included in the box, is a 12v car power cord and an additional power cord for your home, making this one of the most versatile diffusers available. I use the move diffuser in my car, fits perfectly in the cup holder.
Size – 6.75cm x 15.15cm
Water Capacity – 60ml
Operates up to 3+ hours on high/continuous
Operates up to 12 hrs on low mist/intermittent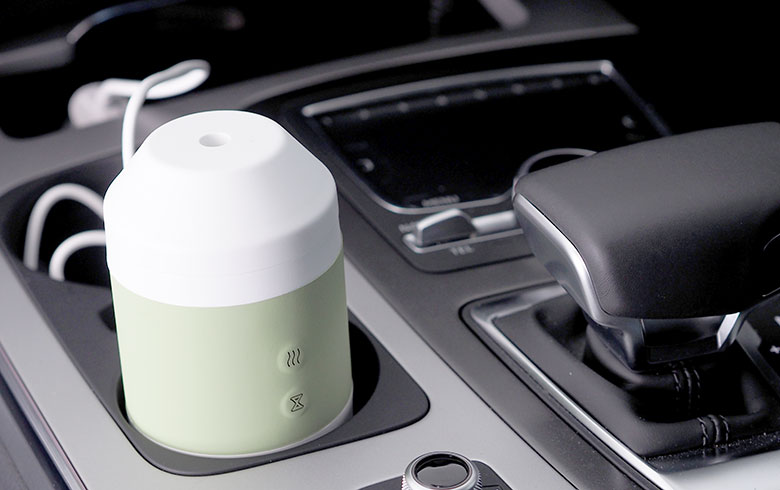 ---
Ultrasonic Vaporisers – Aroma Breeze – The Aroma Breeze is a healthy and natural approach to healthcare, which may relieve cold, flu, congestion, asthma, respiratory and allergy symptoms or just for around the home. Kids love this diffuser as the light changes colour. A unique 5-in-1 functionality – that of diffuser, ioniser, humidifier, air purifier and night lamp!
Size – 15.2cm x 17.2cm
Water Capacity – 200ml
Operates up to 8 hours continuous mist mode
Operates up to 18 hours intermittent mist mode
Cover approximately 25-30 sq/m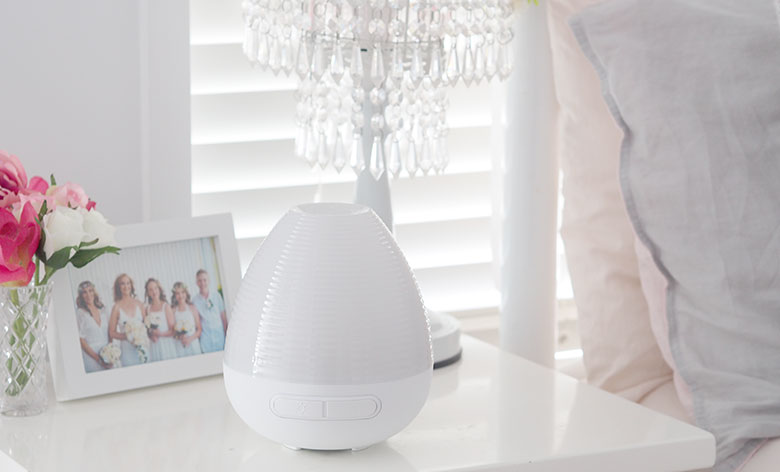 What is your favourite oil to use in a diffuser?