This post is sponsored by Probiotic Solutions
With pets wandering around the house and children crawling, playing and possibly eating off the floor, numerous households are choosing to remove as many chemicals as they can from their home and live more naturally. This could be within food, skin lotions and/or cleaning products. You could make your own chemical free cleaning products, however with busy lives these days many don't have the time.  I've recently learnt about the Probiotic Solution range, which is music to many busy mum's ears as they no longer have to worry when the kids or pets lick the floors!  I've heard about probiotics to help your gut, but not a cleaning solution, I was eager to learn more.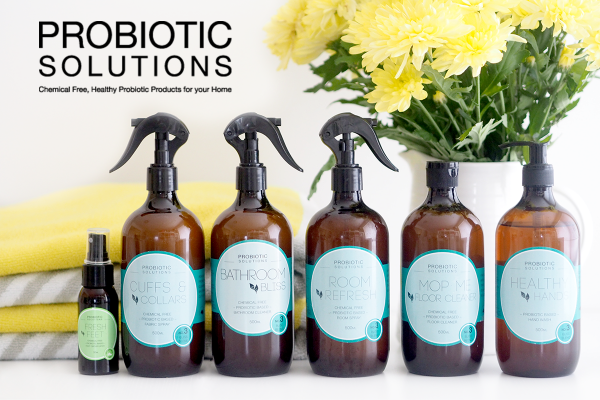 I love these types of stories, when an idea comes to you when your not even looking for it; Michelle found the idea while travelling with friends in the US. Once home they spent a lot of time learning about microbiology, brewing and all the different ways bacteria can make a difference. In May 2013 the idea became a reality and today Michelle makes, bottles, packs, markets and distributes the Probiotic Solutions products herself, such an inspiration!
Probiotic Solutions do not use traditional chemical cleaning agents. It works due to the strategic grouping of bacteria which, when inhabiting the same space, creates bio-chemicals, enzymes and bacteriocins that clean and detox surfaces.  In simple terms, it's a probiotic cleaning product – like the drink, it's good bacteria neutralising bad bacteria creating a clean and healthy home.
It works, it's safe and it's 100% natural and eco friendly.  They say you can drink it (but recommend you don't), but this shows how it's 100% safe around kids and pets. I've been spraying the room refresh while our beautiful ragdoll is in the room; it doesn't affect her at all.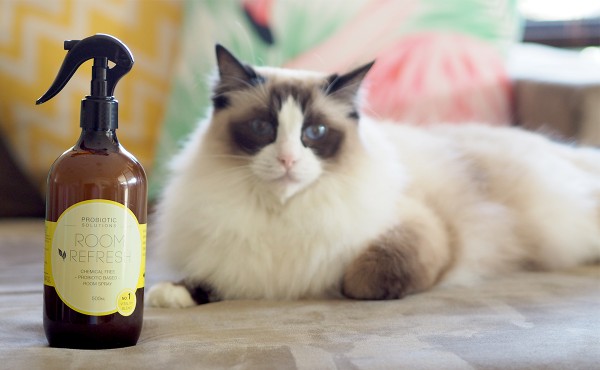 Free from chemicals – safe to use around children and pets – great for people with allergies!
There is a wide range of products, thinking of every nook and cranny in the house:
Mop Me
Mop Me is an organic floor cleaner, it picks up the dirt and grime and leaves your floors clean, shiny and smelling fresh without any lingering chemicals so the kids and pets can instantly play on the floor.  Only a small amount of the solution is needed (one bottle will go a long way) you will notice a smear over your floors if you use too much.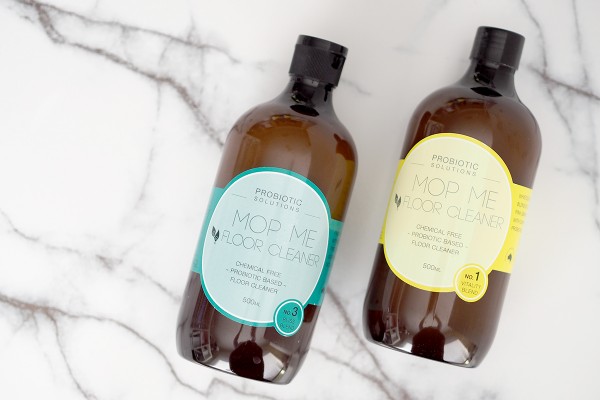 Healthy Hands
The name say's it all, along with a range of beautiful scents, healthy hands is non-toxic and gentle on your hands, keeping the hands protected from bugs and bad bacteria while removing dirt as well.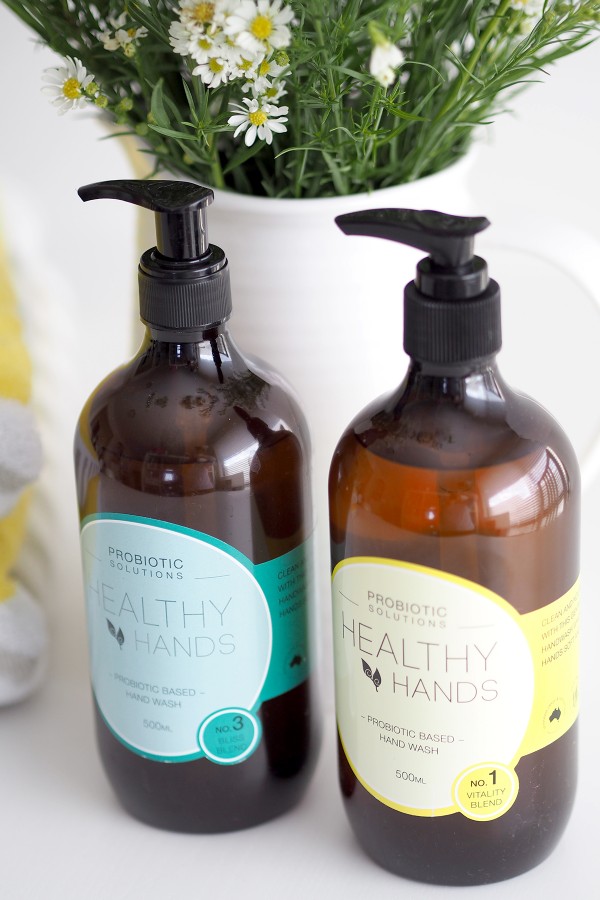 Cuffs and Collars
Now the kids are older I find their clothes are getting stains around the collars and armpits, I've just started using the Cuffs and Collars to help remove the smells and stains left behind after an active day.  This solution is free from all chemicals including artificial fragrances.  Two of my kids have skin allergies, so it's good to know its essential oil blends are safe and won't harm their skin.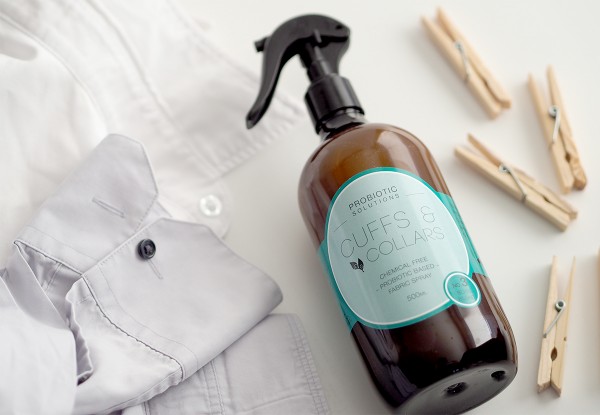 Fresh Feet
I like wearing canvas shoes and ballet flats without socks, but I find my feet sweat and can sometimes be a little smelly when I take them off. Probiotics Solutions have made the fresh feet bottles small so they are compact enough to fit in your handbag so you can give your feet and/or shoes a little spritz when you take them off.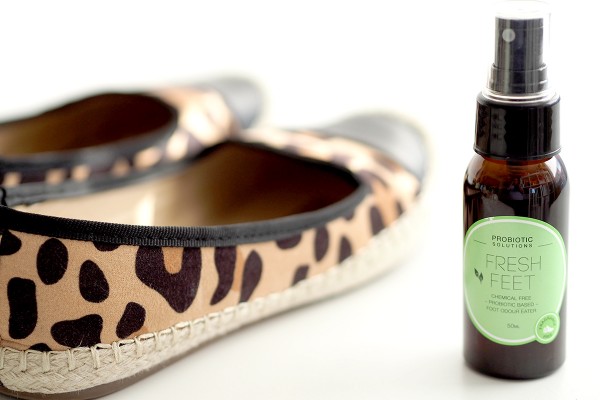 Room Refresh
This would have to be my favourite product of them all.  Tweens and teens rooms can become a bit smelly, boys rooms especially.  I open up the windows to let in fresh air and have been giving the bedrooms a spritz of Room Refresh, they blend healthy bacteria with essential oils to keep the room smelling fresh and inviting.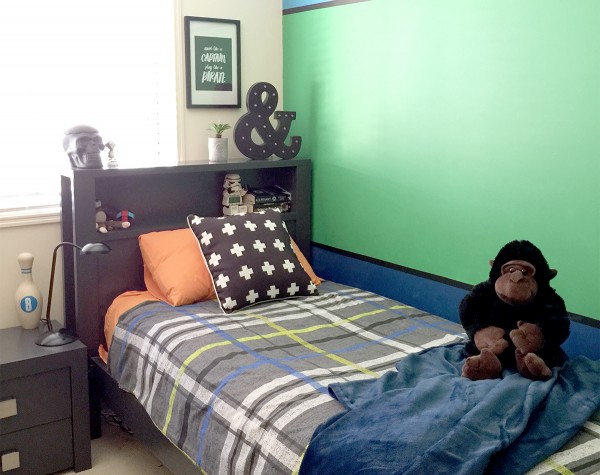 There are more products in the Probiotic Solutions Range. 'Bathroom Bliss' eats up soap scum, grime and mould. 'Anywhere Anytime' is a chemical free all purpose cleaner and can be used for tables, window, mirrors and more.
Blend Fragrances
Blend 1 Vitality:  Whistle while you work with this zesty blend of lemon myrtle, lemongrass, pink grapefruit and rosemary.
Blend 3 Bliss – Find your happy place with this intoxicating blend of lavender, tea tree, lemon and cyprus.
Special Offer
Probiotic Solutions is currently running a special, buy the Essentials Pack and receive a room refresh free.  Please see Probiotics Solutions website for full terms and conditions and offer expiry.
Find out more about Probiotic Solutions: WEBSITE  |  FACEBOOK  |  INSTAGRAM  
Have you considered a chemical free home?
This post was coordinated by The Remarkables Group and run in accordance with my disclosure policy