I am often asked from readers, friends and family where they should start with essential oils. Essential oils are powerful and serve an amazing purpose. There are so many choices and a lot to learn about essential oils that it's easy to get overwhelmed with where to begin. I hope this beginner's guide to essential oils helps you enjoy their therapeutic benefits.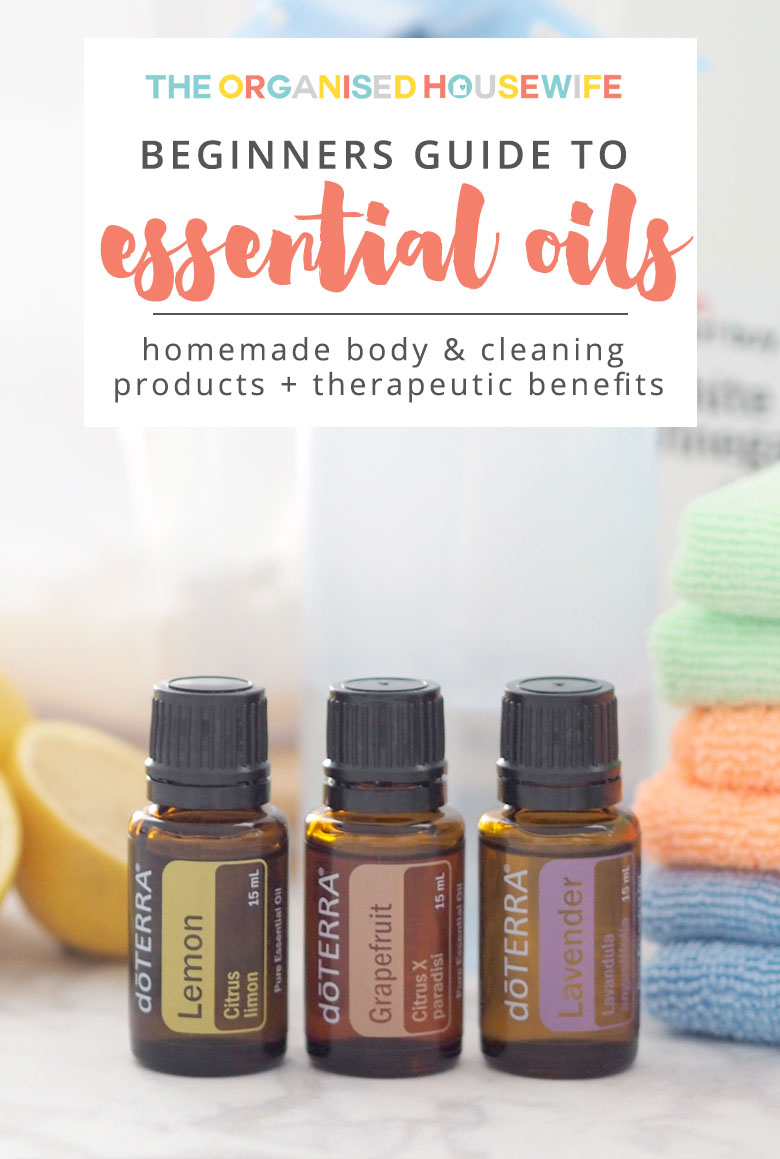 I have been making my own homemade cleaning supplies with essential oils for a few years now. Initially, it was to save money. However, I could see the benefits it was having on my kids and husband's skin so I have been eager to reduce the amount of chemicals I use around the home, replacing commercial products with homemade versions. I have used essential oils for cleaning and in diffusers to help my kids sleep better when anxious or have a cough and blocked nose.
Even if you've never picked up a bottle of essential oil, you've already experienced essential oils. You know how particular foods you eat have nutritional benefits? Some are better for you than others? As an example, oranges are a good source of several vitamins and minerals, especially vitamin C. The lavender plant, which produces glorious purple flowers with a stunning aroma, is well known for its calming and relaxing qualities. Similar for the leaves of a Eucalyptus tree, known to boost respiratory health, strengthen the immune system, and ease tension.
Essential oils are the natural oils from an orange, lavender plant and eucalyptus leaf that has been harvested and distilled down into a pure, aromatic compound. It is the essence of that plant, root, bark, seed, flower or stem. More than just something that smells good, essential oils contain beneficial organic compounds that we can use for our health and wellbeing.
WHY I USE ESSENTIAL OILS WHEN CLEANING?
Powerful cleansing properties
Safe for family and pets
Highly effective
Reduces the use of chemicals in the home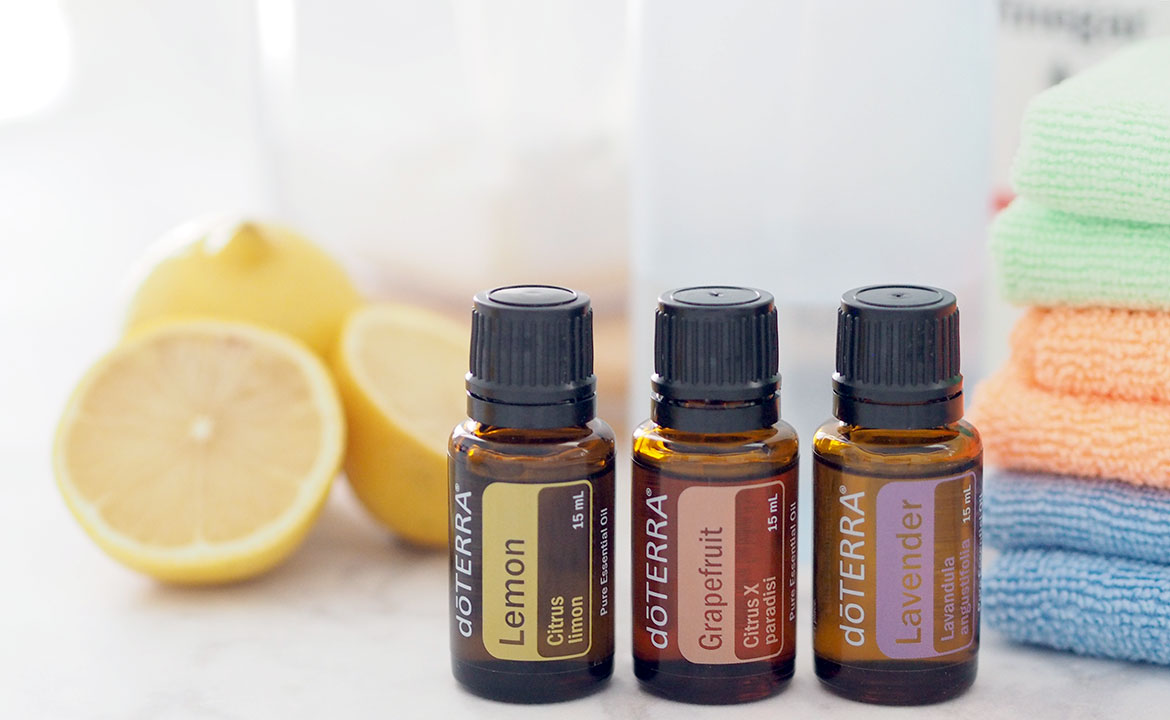 Join my Facebook Group: The Organised Housewife – Essential Oils where I will share all my DIY ideas and information I learn. Plus the fabulous community has started sharing some of their uses too.
DIFFERENT WAYS TO USE ESSENTIAL OILS
As well as making homemade body and cleaning products. Essential oils can be used for a wide range of emotional and physical wellness applications. They can be used a single oil at a time or in complex blends depending on user experience and desired benefit. Essential oils are usually administered by one of three methods: diffused aromatically, applied topically, or taken internally to have the following benefits:
Supporting and balancing hormones
Easing feelings of depression and anxiety
Supporting your children's health and wellness
Boosting metabolism and managing hunger
Helping with weight loss and appetite
Frugal, chemical free homemade body and cleaning products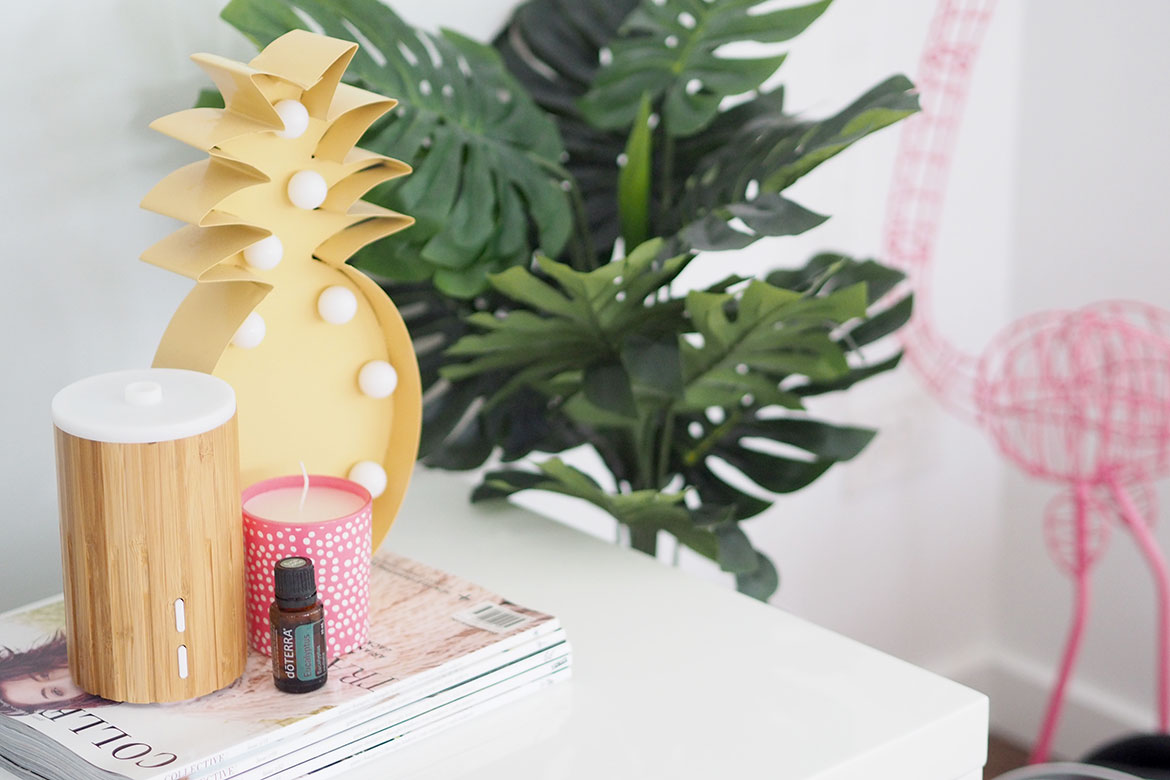 bamboo vaporiser above is available online here.
MY MOST USED ESSENTIAL OILS
One of my very favourite Essential Oils is Grapefruit (its primary benefits is to improve the appearance of blemishes, support healthy metabolism and uplift moods). Whilst it is not an essential ingredient in homemade cleaners, it is one of my most favourite smells which I like to add. I have struggled to easily find Grapefruit Essential Oil until a friend told me about doTERRA. I'm kicking myself I haven't learnt of this company sooner, so that is why I want to share them with you now. I have been using their oils for a few months now and really love them and the variety!
My list of most used, for now (as there are sooo many out there):
LEMON – cleansing, helps with temperature, circulation, supports digestive system, and more.
LAVENDER – helps with sleep, head and neck tension, stomach issues or motion sickness, is calming, supports skin health and more.
GRAPEFRUIT – my favourite as it's a delightful scent but it also improves the appearance of blemishes, support healthy metabolism and uplift moods
TEA TREE – great for general skin health, helps with seasonal or environmental threats, and is wonderful in DIY cleaning products.
You may not notice a dramatic and immediate effect. Sometimes an oil won't work for a particular person for a particular issue, but you won't really know that unless you use it correctly and consistently.
Always be sure you check the label on your essential oil to make sure the manner in which you want to use it is safe.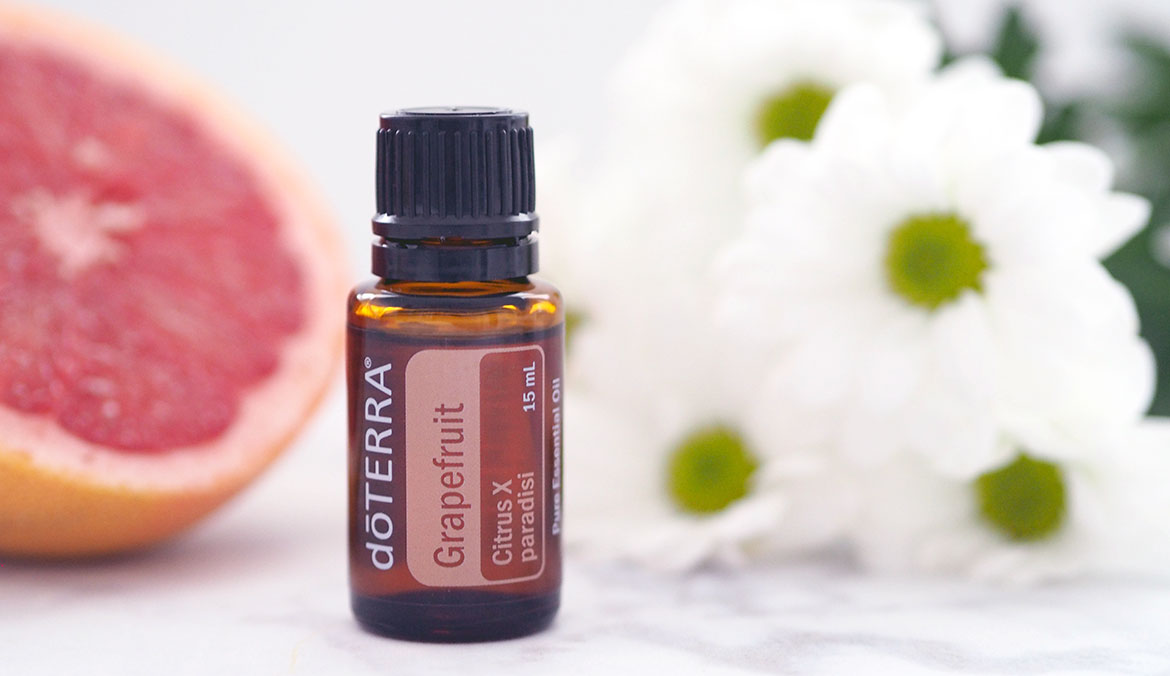 WHY DOTERRA ESSENTIAL OILS
Essential oils are becoming very popular. There are many different brands and varieties available, ranging in price and quality. If you've been using a "bargain brand" and haven't been getting results, there's probably a reason why. Many do not use pure essential oils and often use fragrant synthetic chemical substitutes to dilute or replace more expensive essential oil extracts.
doTERRA is committed to sourcing the best oils in the world, direct from the grower. They are also committed to ethical sourcing practices through their Co-Impact Sourcing Initiative.
Each batch of doTERRA essential oil undergoes seven different testing procedures by a third-party laboratory, and surpasses USDA organic standards. You can literally smell the difference the first time you take off the lid.
doTERRA is transparent in their testing of each bottle of essential oil and has even created a website where you can search the lot number of your bottle of oil and see the farmers, growers and GCMS report.
What this means for the consumer is that the oils are more reliable, safe, pure, and potent.
HOW TO BUY ESSENTIAL OILS
When purchasing essential oils, it is recommended you obtain them through a trusted source that has strict quality and testing standards. doTERRA essential oils are reliable, safe and pure, due to the fact that what's on the label is what's in the bottle. doTERRA have two different ways to buy essential oils (and other wellness related products). It's a really easy and flexible way to purchase their products.



To start with, I purchased the Home Essentials Kit (pictured below), over $200 discount + grapefruit oil, this set contains most of my favourites. A little bit of oil goes a very long way, most of these oils will last awhile. It's a good thing the shelf life of oils is around 1-2 years. The pack I purchased comes with a diffuser. If you don't have one, there is some great variety here. It is the safest and most effective way to use oils. I have a few diffusers, one for each child's bedroom and one for the lounge room.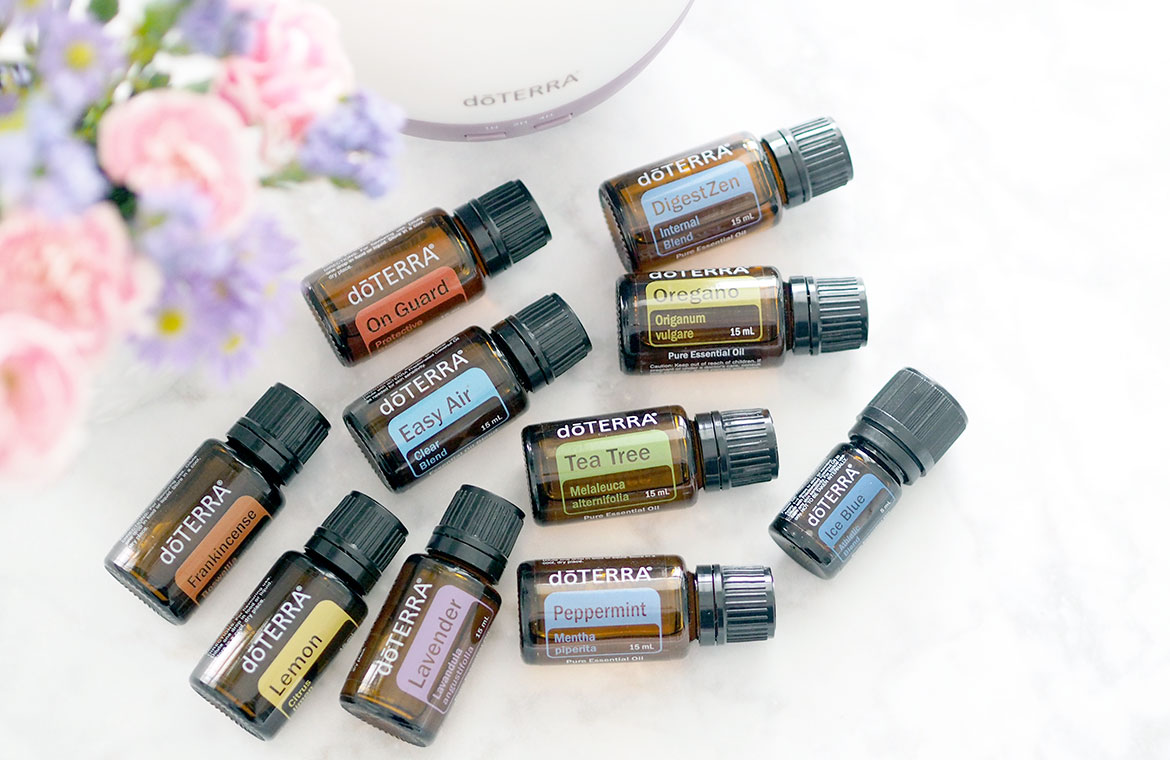 HOW I USE ESSENTIAL OILS
Diffuse 4 drops lavender in diffuser to improve child sleeping
To help disinfect linen (towels and sheets). Add 1 cup of vinegar with 2-3 drops of tea tree oil to the washing machine as it's filling with water.
Clean toothbrush after being sick – 10 drops of tea tree oil with a cup of water.
6 drops of tea tree in hair detangler to help deter nits.
And so much more which I will add as blog posts soon.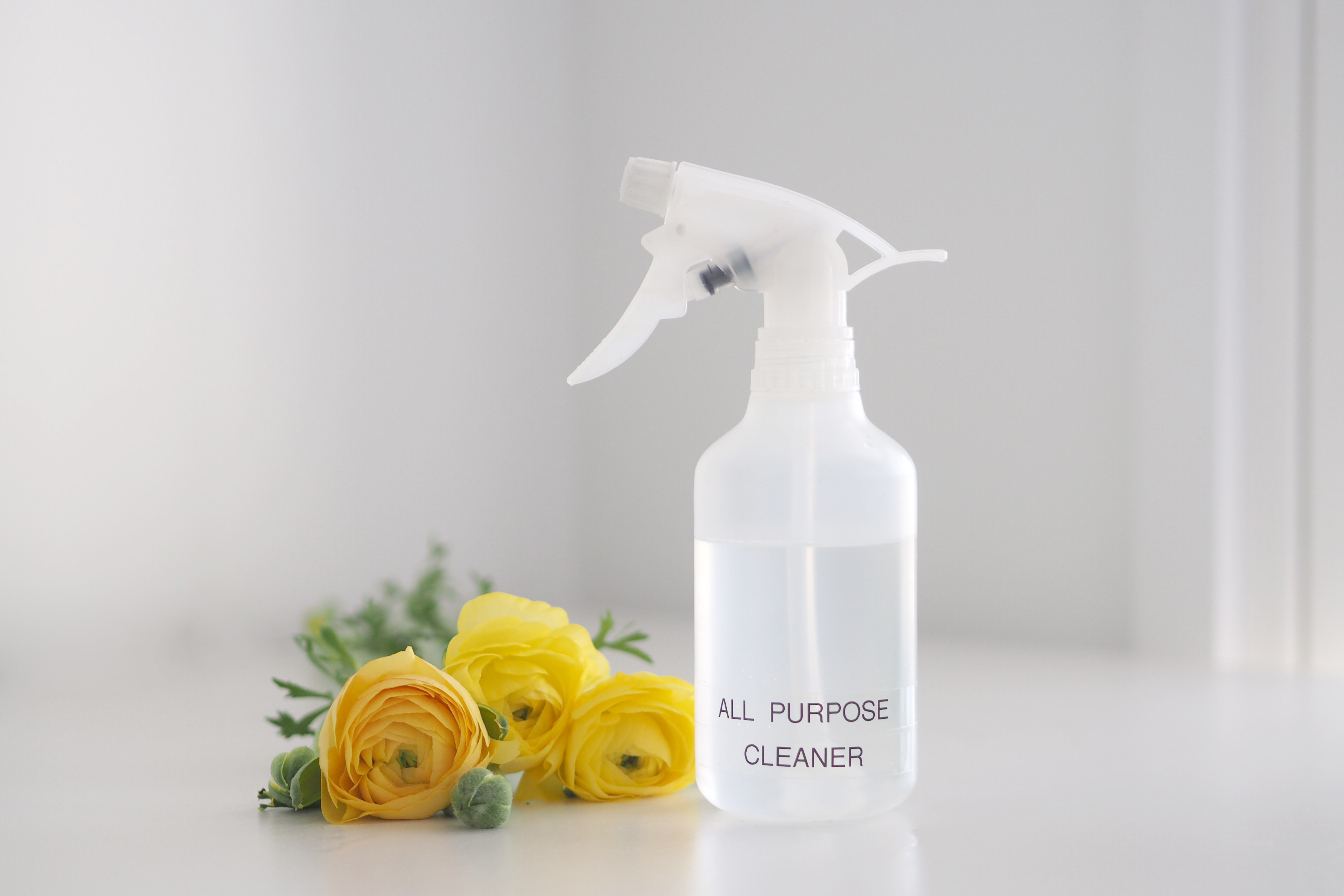 Do you use essential oils?
How do you use them?
Disclaimer: This is not a sponsored post, however, I have recently signed up as a doTERRA Wellness Advocate, I make commissions on sales when my link is used. The opinions expressed are completely my own. I only endorse companies and products I 100% love and believe in. This product is not intended to diagnose, treat, cure, or prevent disease.