When it comes to cookware, keeping your pots and frying pans clean can sometimes be a mission. I usually sit down and eat dinner before I clean the dishes, and there is many of us that don't want to clean up straight away, but of course leaving dirty pots and pans to sit around makes them even harder to clean! Reader Leah recently reached out to our online community for some frying pan care and cleaning tips.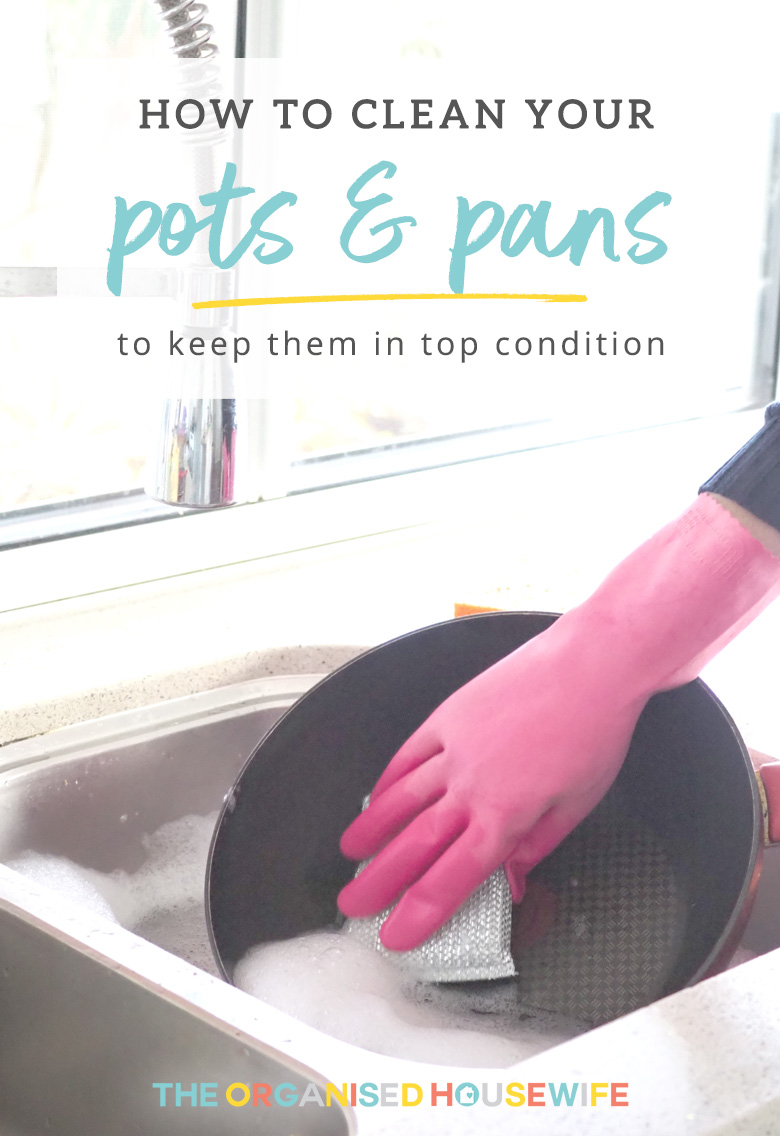 Hi, I'm so sick of having poor quality frypans that become hard to clean and then hard to cook on with everything sticking to them. We end up throwing out so many over the years. So my husband and I have decided to throw out all our frypans and invest in really good quality ones.  Any recommendations? And then the next really important question is how to clean pots and pans correctly? If it is me that has been cleaning incorrectly and shortening the life of the pans, I don't want to invest lots of money and then find out they end up the same way.
Suggestions? Advice?
My top tip for washing your pots and pans would be to stick them in the sink and fill with water to let them soak while you're eating dinner. This way they will be easier to clean and will be ready for you to come back to later on. I also use a non scratch scourer to clean my pots and pans.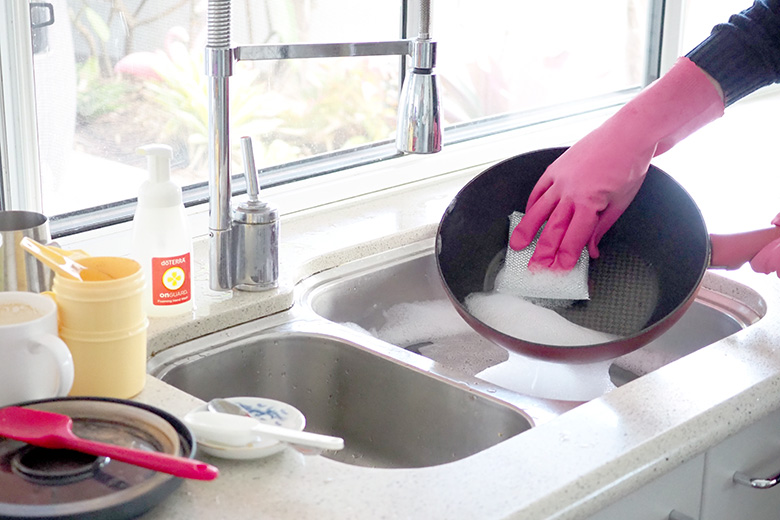 I use this wok pan from Tefal on my stovetop – it's my absolute favourite to use. It's non stick and I find washing up so easy! I have the frypan on my wishlist.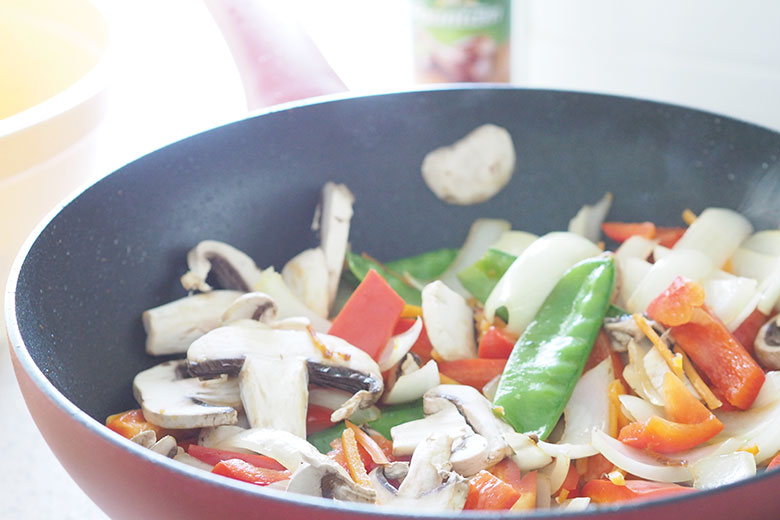 Some lovely readers suggested:
Use only wooden spoons and silicone/plastic utensils on pans and wash with non-scratch pads. – Kylie K
One thing I have learned is that the spray oil destroys the 

pan

! I couldn't work out how my good 

pans 

were getting damaged, so did I some research. Something in the spray oil creates a residue on your 

pans

 which doesn't come off, and that's how they get damaged. Have since switched to using normal oil and have not had a problem since – Genene B (this is very interesting!!)
The advice that the store gave us was to heat the 

pan

 up in increments – not go from cold to highest heat. It seems to be working. Also don't put them in the dishwasher and wash after each use, putting water in it if you will be delayed washing it up. – Loryn C.
Watch the temperature. Most of us have the temp too high and a medium temp is better. – Rebekah B
We were told to never put the ring on high setting and always use rice oil never olive etc – Kathy B
Use a medium heat. I  use an analon brush and some gumption to clean occasionally – Wendy J
Don't use aerosol oil. It contains sugar which burns into the 

frying pan

. Get a spray bottle like the decor one that you can fill with oil yourself. – Helen D
Best tip is ONLY use medium heat and non-scratch utensils. 
Try putting water in the 

pan

 with a little dish soap. Bring to the boil and simmer gently till everything comes off. I sometimes use a sponge to help it as it simmers. Rinse & Dry. – Ami N
What is your top tip to keep your pots and pans clean?