This weeks meal plan comes from one of our lovely readers Julia, who lovingly refers to her kitchen as "Café De Knock". These hot dinner ideas are sure to keep you toasty during these cold nights, and take your taste buds on an international adventure! I love the variety of proteins in this weekly dinner plan and Julia says she finds that "having an egg-based meal like this frittata is a great way to make some savings, as opposed to having meat or fish which can get expensive 7 days a week".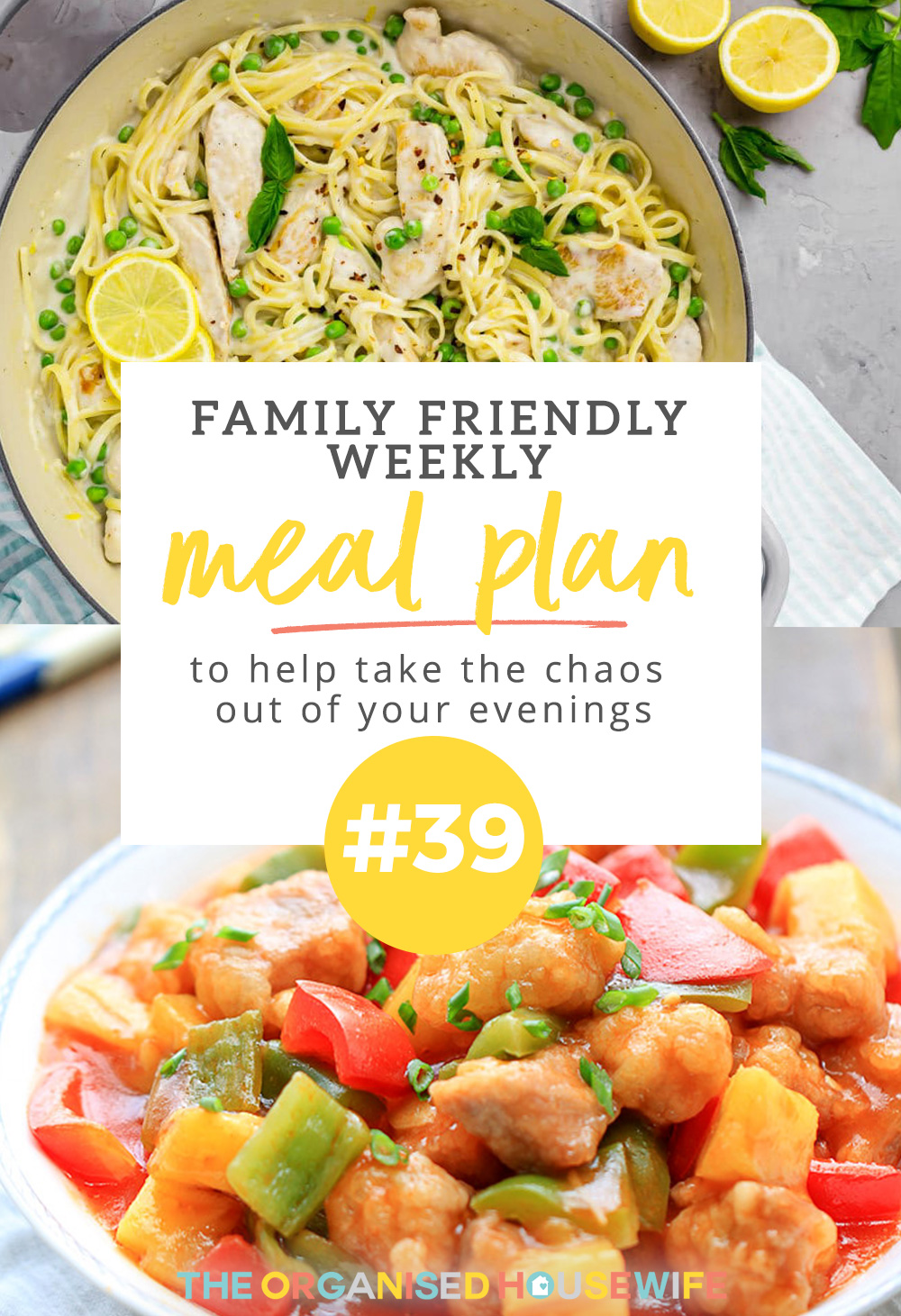 Find more of my meal planning tips here:

MONDAY

Pumpkin, Bacon and Fetta frittata w/ salad – It's fuss-free and takes little effort to make.  I was hoping that there was going to be leftovers for lunch the next day, but my family absolutely loved it and didn't leave any behind.
  Find my Pumpkin, Bacon and Fetta frittata recipe here.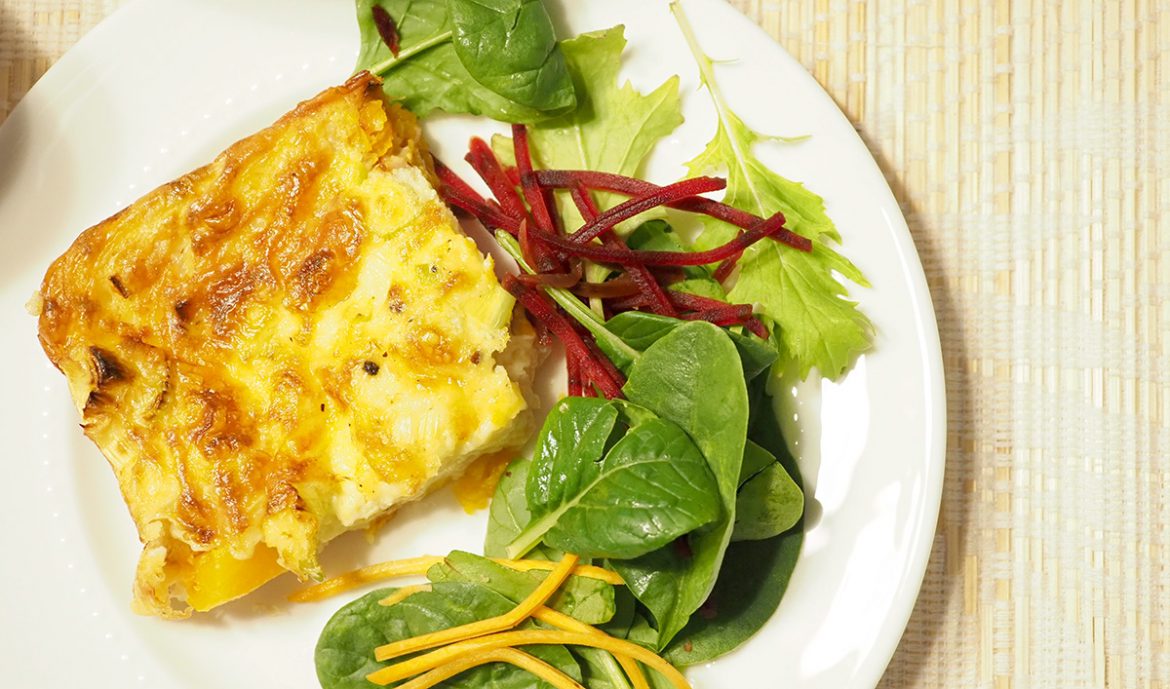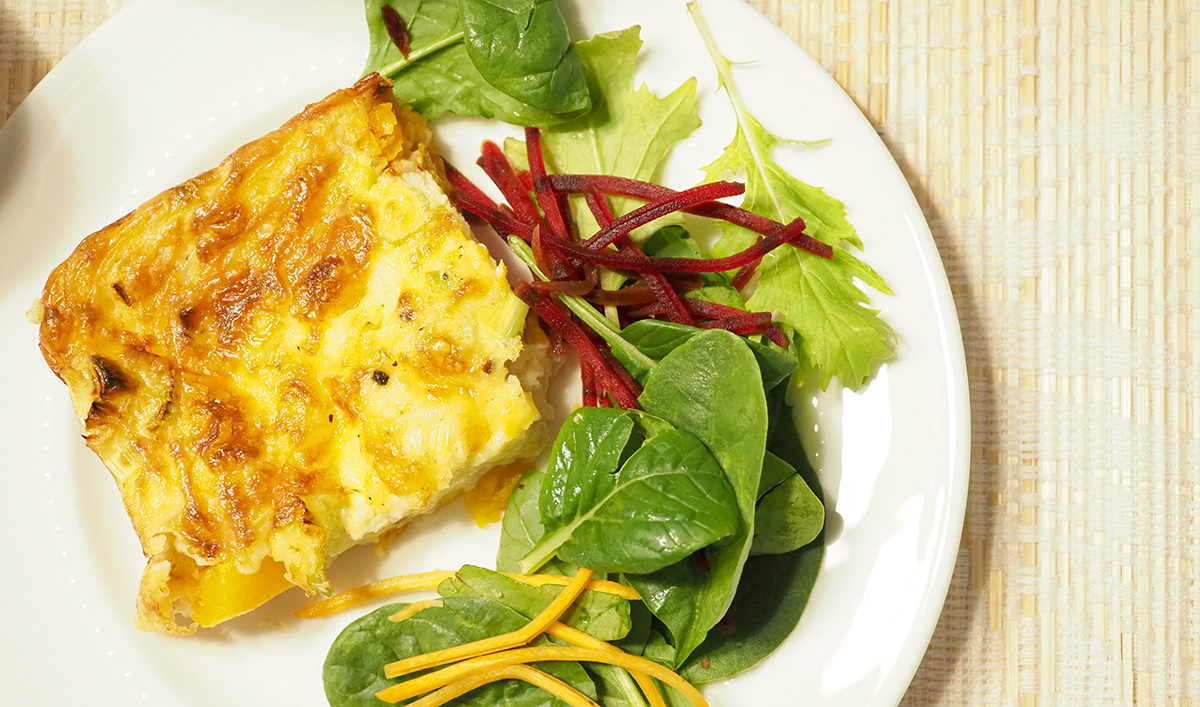 TUESDAY
Beer Battered Fish 'n Chips – Crispy beer battered fish and homemade chips are always fresh and tasty.
  Find my Beer Battered Fish n Chips recipe here.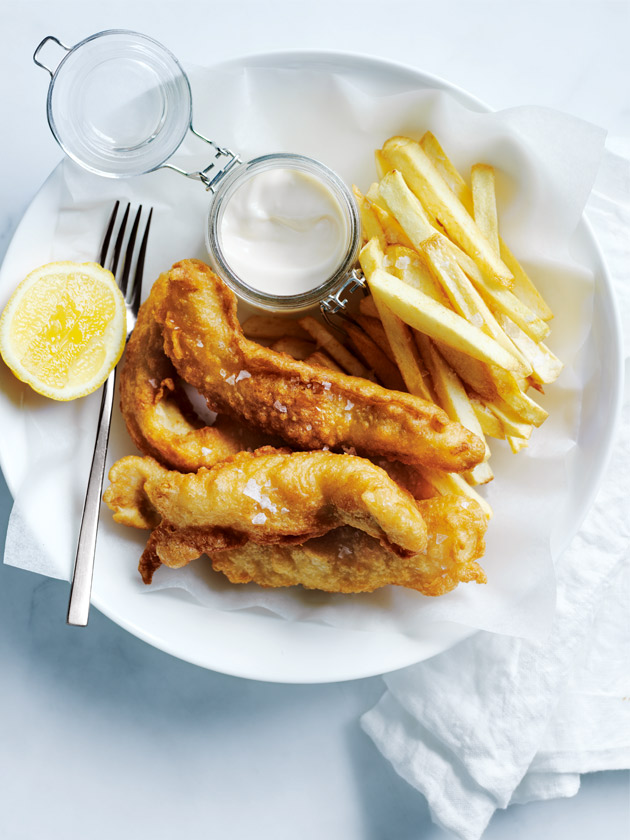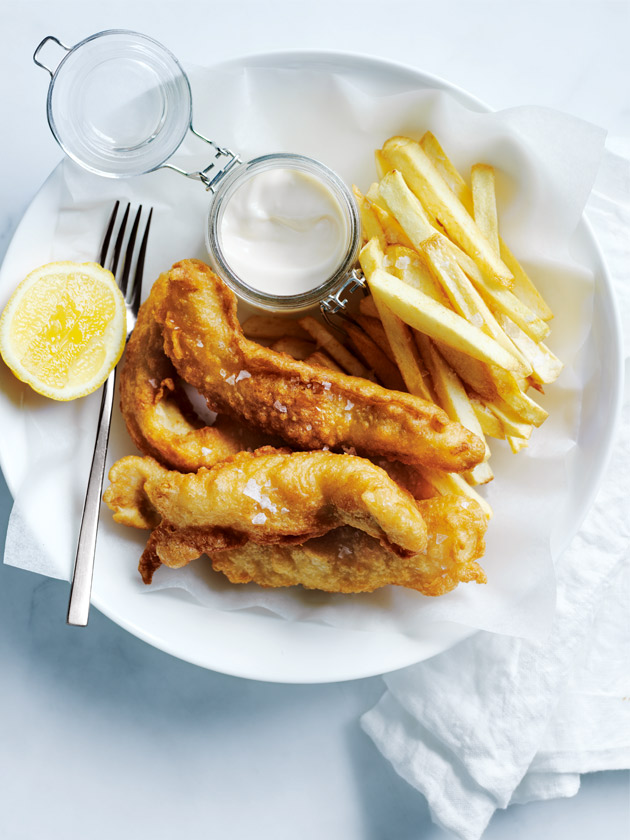 WEDNESDAY
Greek Lamb Meatballs, Greek Salad & Pita Crisps – This Greek lamb meatball salad is full of delicious flavours and packs a tangy punch!
  Find my Greek Lamb Meatballs with Greek Salad recipe here.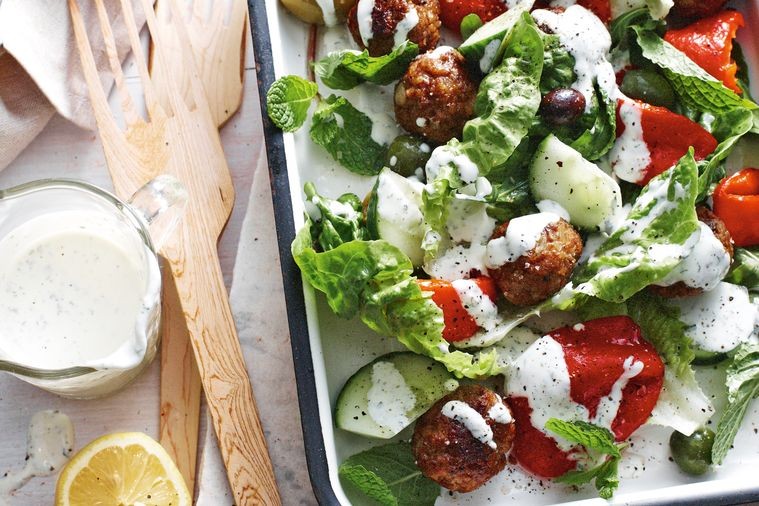 THURSDAY
Smashed Pork Burgers with Apple Slaw– These juicy pork burgers are quicky, juicy and perfect for the whole family.
  Find my Smashed Pork Burgers with Apple Slaw recipe here.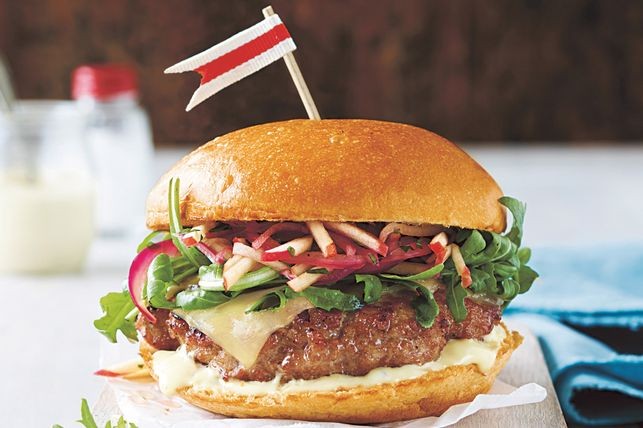 FRIDAY
Beef and Stout Stew with Mashed Potato – There's no greater comfort food than a delicious, hearty stew. This recipe can be made in your slow cooker, on the stove or even in the oven!
  Find my Beef and Stout Stew recipe here.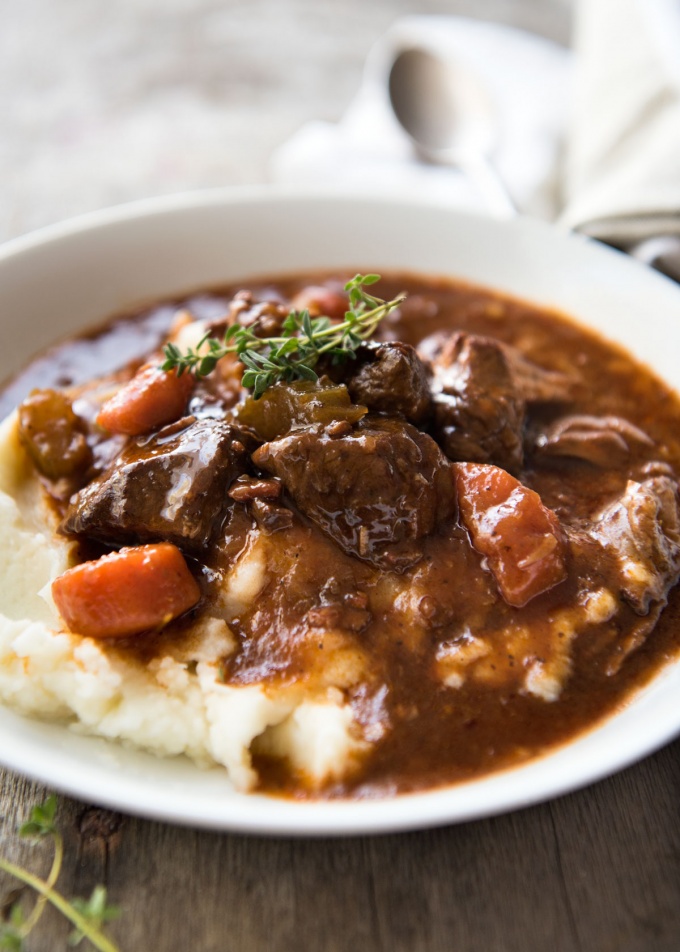 SATURDAY

Sweet & Sour Pork with Rice – This homemade sweet and sour pork is bright and colourful, full of vegetables and better than takeaway!
  Find my Sweet and Sour Pork recipe here.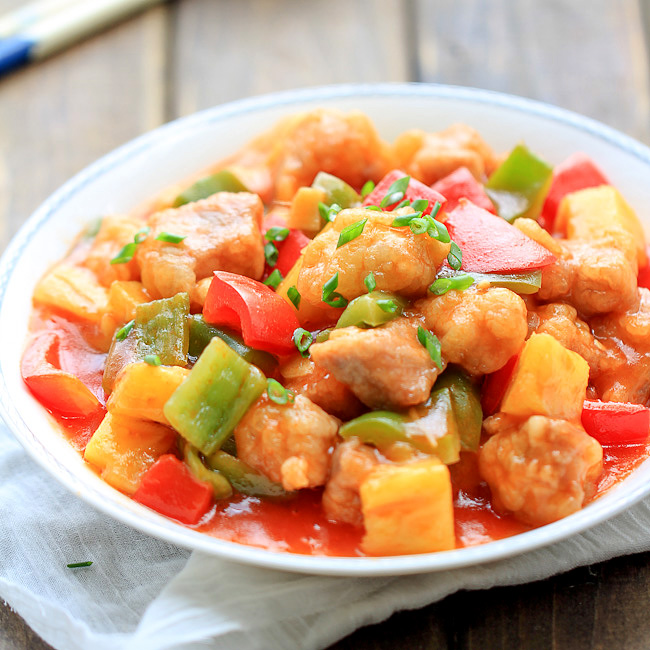 SUNDAY
Grilled Chicken with Penne and Garlic Lemon Basil Cream Sauce – A delicious creamy sauce with a fantastic balance of lemon, garlic and basil. This is quick, easy and delicious.
  Find my Grilled Chicken Pasta with Lemon Cream Sauce recipe here.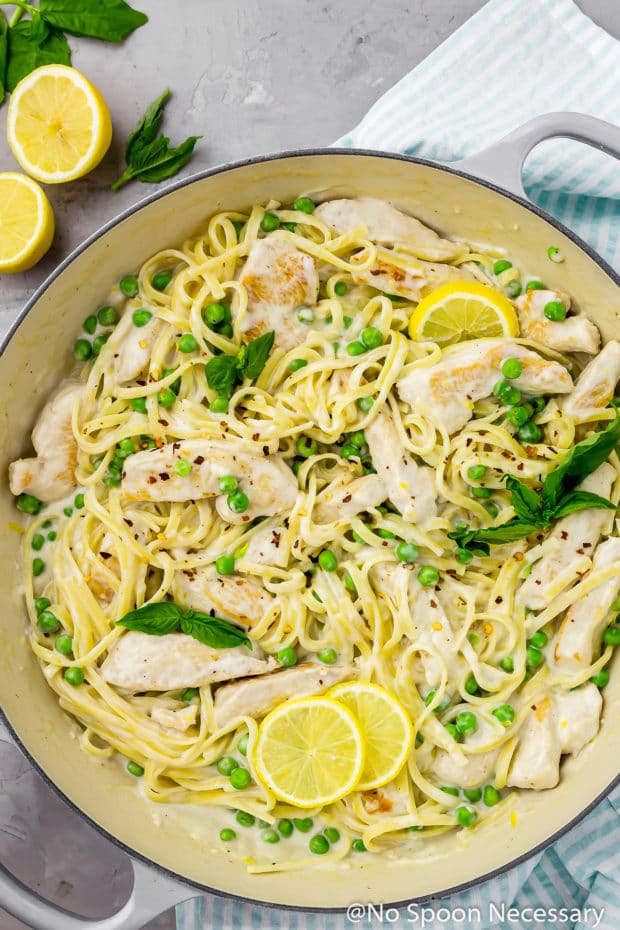 BAKING
Cupcakes – Cupcakes are so quick and easy to whip up, and the list of flavours is endless! These strawberry cupcakes are sure to be a hit.
  Find my cupcake recipe here.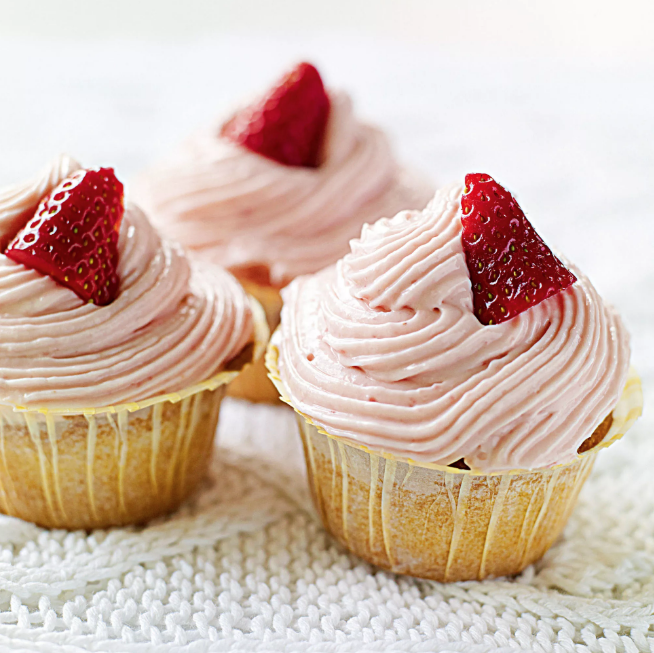 What is on your meal plan this week?
I would truly love for you to share your family's weekly meal plan in the comments below (email me photos too if you wish), I'll pick one to share every few weeks instead of mine as it's good to get variety and share what other families eat too!