When I start to feel unwell I get really mopey and slow down, usually not following through with some of the routined habits I have in place like, folding the washing or doing the dishes, as I take this extra time to rest and relax to regain my energy.  I believe when you're unwell your body is telling you to slow down, it's important to look after yourself when needed. Below I have shared some of my tips on how to keep the house tidy and still in control when Mum's sick.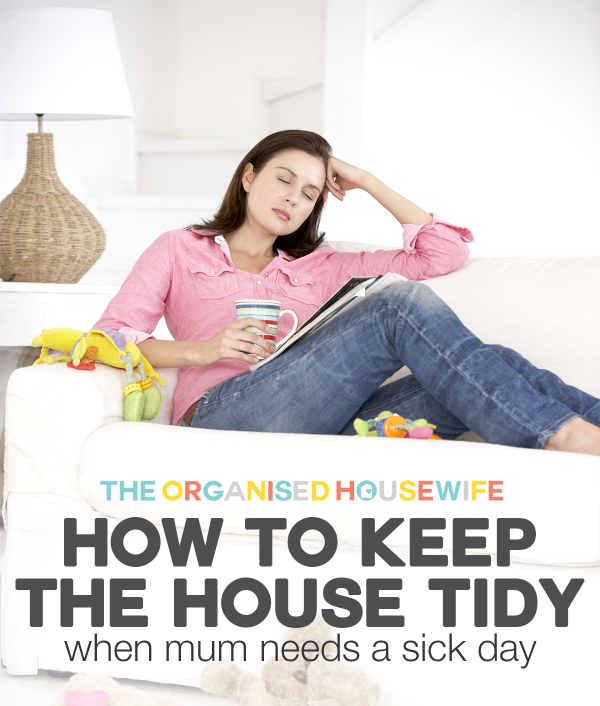 How to keep the house tidy when Mum's sick
If the dirty washing or dishes were left until you were well again you would have a huge job waiting for you to get everything back into order and just the thought of that would make me want to run back to bed!
Let's hope that you have a wonderful partner or kids that are willing to do these jobs for you, but for now let's presume you don't have this support (hubby at work, kids are too young) how do you keep the house tidy while taking time out?
Be prepared
Medicines – Stock up your medicine cabinet so you don't have to make any unexpected trips to the chemists.  See a list of what to stock up on for cold and flu season here.
Tissues – It's a good idea to have too many tissues and toilet paper stocked away than not enough.
Lunches – have some items in your pantry or freezer that the kids can easily grab and put in their lunch boxes for school.  This will save you from having to spend time preparing school lunches. This is really good to have on hand even when you aren't sick for those extremely busy mornings that you don't have time to make lunch.
Kids snacks – Make it easy for the kids to reach water, fruit in the fridge and snack from the pantry.
Meals – one night of takeout, while you are sick is fine, but then again you may not even feel like driving. Always keep something in your pantry or freezer as an easy go-to meal which just requires heating up or defrosting. Meals such as soup, casserole, shepherd's pie or my favourite is vegetable packed bolognese.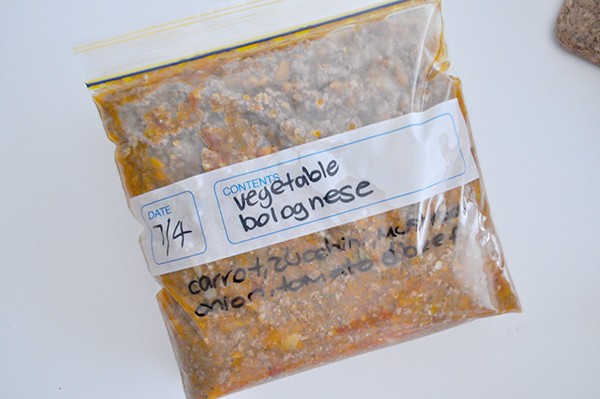 Rest and relax
As mum's it's rare to find time to rest and relax.  However, it's needed when you're unwell, to help regain your energy.  Wake up in the mornings and have a shower, get into some comfy clothes or clean PJ's.  When you're on the road to recovery dress in your usual clothes as this will help boost your mood.
Keep the kids busy with some colour books, these craft ideas for toddlers or these clever busy bag ideas.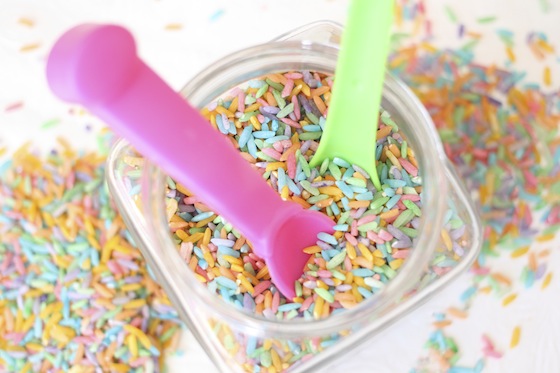 Keep on top of the dirty washing pile
Use that 15 minutes where you're feeling refreshed after a shower to your advantage and put on a load of washing.   However, if you have the chance delegate for your partner or the kids to put it on the line.  I know when feeling sick your arms are heavy and lifting wet washing onto the line can be a struggle.  Treat yourself to a clothes dryer day and hopefully you have just enough energy to put the items that can't go in the dryer on the line.  But my vote would be to delegate!!
Now take note because I don't say this often, while sick just let that clean washing pile up for when you are feeling better.  At least you have washed the clothes so you are a few steps ahead and won't have mountains of dirty washing to catch up on and all the family will have clean clothes to wear.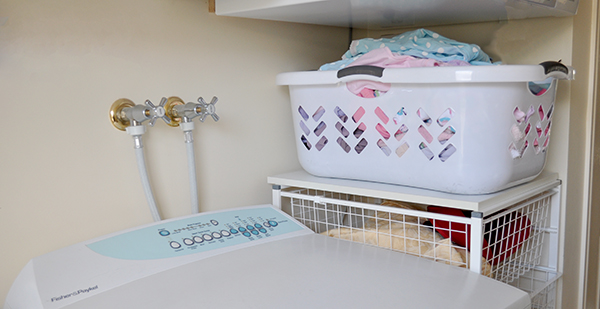 Change pillow cases
It's unlikely that you will feel in the spirit to change your whole bedding, however just changing to a fresh clean pillowcase can make such a difference and hopefully help you have a good nights sleep.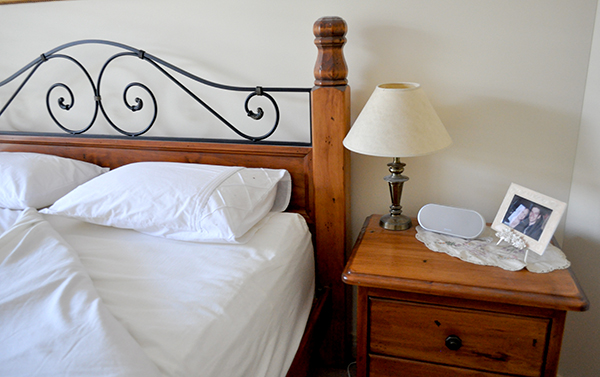 Dirty dishes
This is another area that if left for a few days you will have a kitchen full of dirty dishes to wash when better.  If your lucky enough to have a dishwasher hopefully you can use this to clean all your dishes.  This is also another area you can delegate, ask other members of the household to wash dishes, even the little toddlers would love to give it a go.  But if you can't delegate try to find at least 10 minutes to wash the dishes, let them air dry and when dry you can put them away when waiting for the kettle to boil.  Now nothing special needs to be done in this time, like scrub the stove top, sort through papers cluttering the bench top, that can all wait, just do the dishes then go back and rest.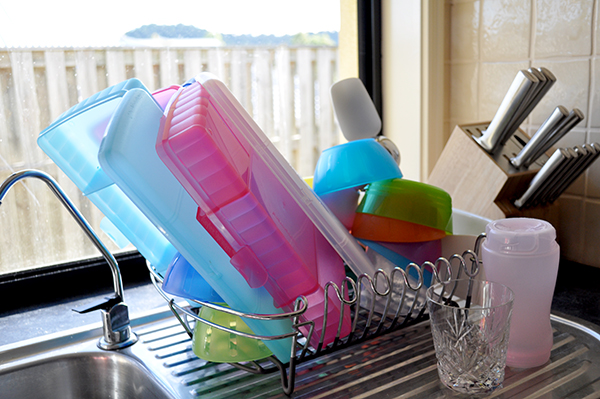 Delegate
Above I have mentioned delegate.  We can't always be a super mum and do everything, if you did try while sick, it will more than likely take you longer to recover.  If you have other members in your household ask for their help.  Sometimes our partners think we are capable or don't even realise that something needs to be done.  You just need to say 'honey I've washed the clothes do you mind hanging them on the line'.  BE KIND TO YOURSELF AND DELEGATE.

This post is a part of The Organised Housewife's guide to help mums thrive at home series.  You can view all other posts in the series here.

I would really love you to leave your comments about this post below, to share your ideas and tips as we all run our families and household differently and your tip may make a difference to another mum.
Remember, every family is different so adapt the ideas you find to suit your family. Be sure to read the comments as well, as there can be some great advice in there from other mums going through the same struggles.