A quick, easy and delicious Creamy Avocado Spaghetti with Bacon recipe, perfect for busy weeknights when you need a super fast meal!
This is the ideal dinner recipe for nights when you're a bit strapped for time – this meal can literally be thrown together in less than 20 minutes!  It's simply a matter of cooking the spaghetti, browning up some bacon, and mixing together the creamy avocado sauce… then presto! A tasty dinner the whole family will enjoy.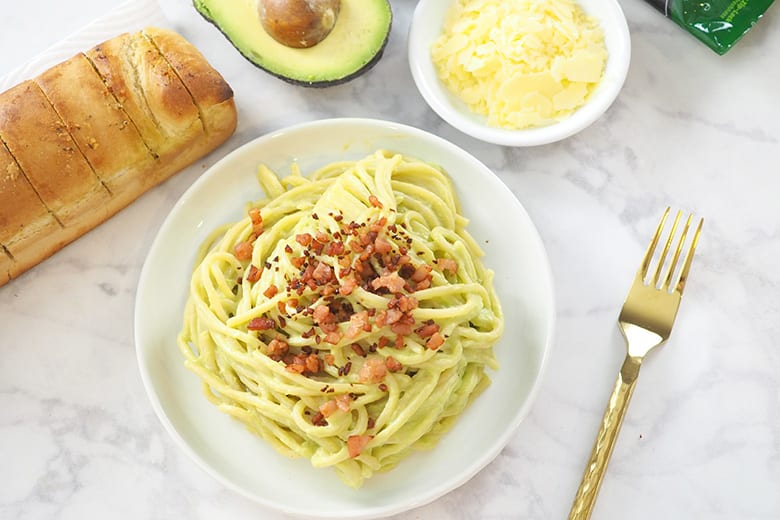 If you're wanting an even quicker meal, you could make the avocado sauce ahead of time, then cover it and keep in the fridge until you're ready to use. I would not recommend making the sauce any earlier than the day you're serving though. Depending on my mood I may mash it all up by hand with a fork, or put it in my Vitamix and quickly blitz it for a super smooth sauce.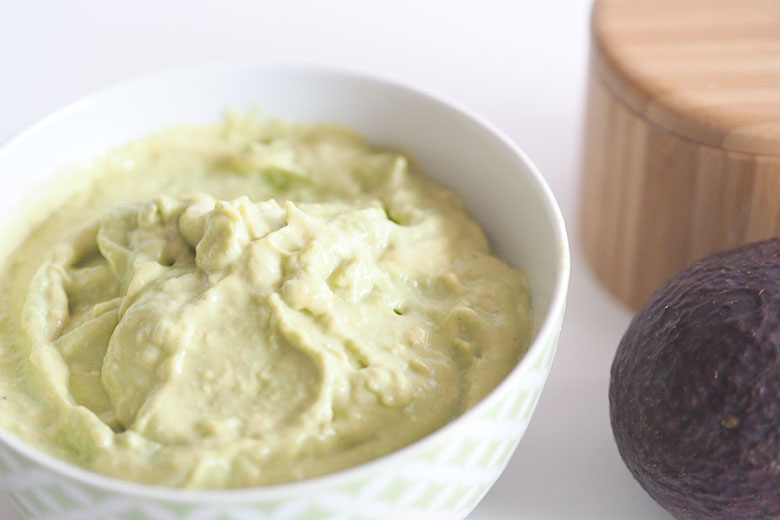 I usually serve up this Creamy Avocado Spaghetti with Bacon with a side of garlic bread. It helps fill up my growing family, and stretch this dish even further.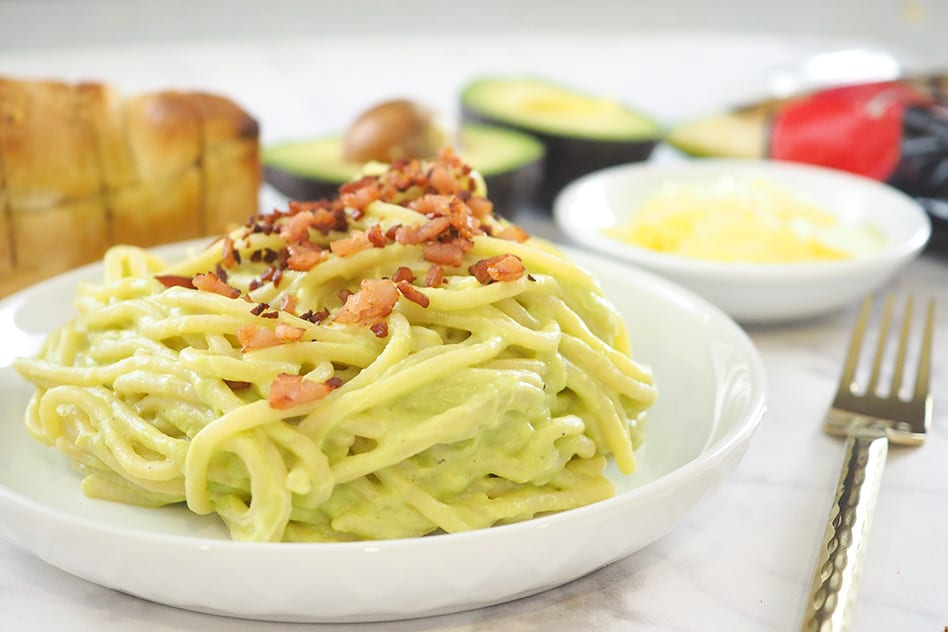 LET ME KNOW WHAT YOU THINK OF THIS RECIPE! – If you've tried this Creamy Avocado Spaghetti with Bacon recipe, please leave me a comment below. I love to hear from people who've made my recipes! You can SUBSCRIBE to receive my newsletters with latest recipes or FOLLOW ME on FACEBOOK,INSTAGRAM and PINTEREST for even more delicious food.
ARE YOU ON INSTAGRAM? –If you make this recipe, please share a photo, tag @theorganisedhousewife and add hashtag #TOHRecipes  – I'd love to see what you're cooking!

MORE OF MY EASY MEAL IDEAS YOU MAY ENJOY
EASY WEEKNIGHT DINNER – CHICKEN STIR FRY 3 WAYS – Struggling for weeknight dinner ideas? In our busy household I like our weeknight dinners to be quick and easy. Stir-fries can be made in 15 minutes or less, are super easy, and taste good too! There also a great dish to use up any vegetables you have in the fridge that are about to spoil.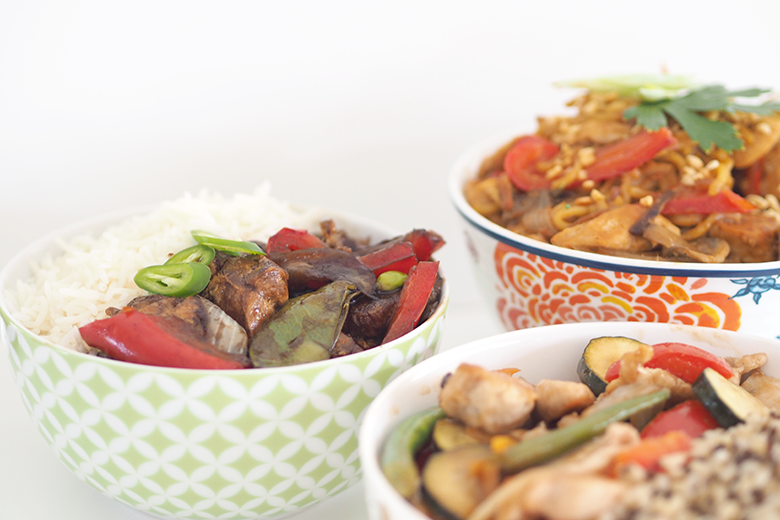 CHORIZO PASTA – A very easy and light chorizo pasta recipe to whip up when you're in a hurry. This is a really great one pan dish.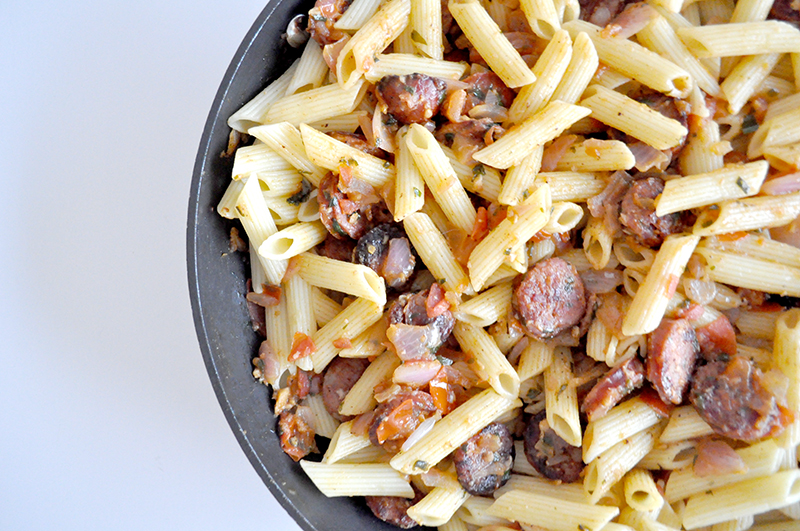 SHOP: Make your busy weeks run even smoother with this easy Weekly Meal Planner + Shopping List printable.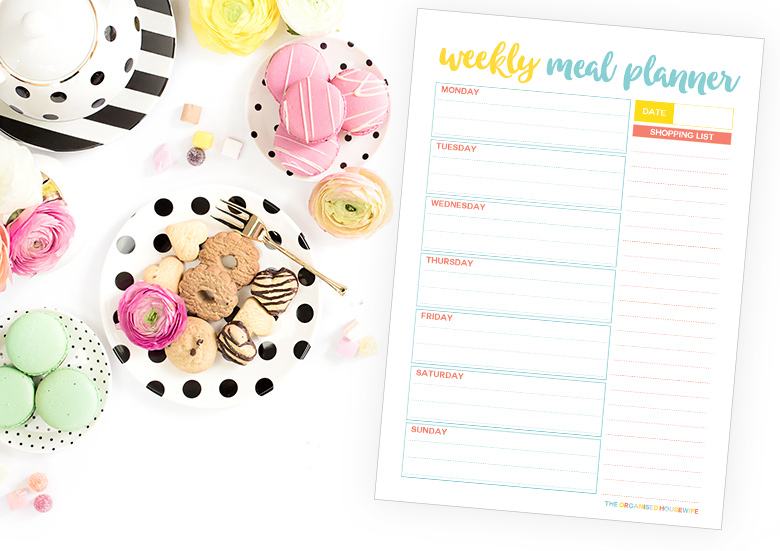 WHAT EASY DINNERS DOES YOUR FAMILY LIKE TO EAT MID-WEEK?