I found this recipe on The Whoot recently, Natalie Tyner tweaked a chocolate cake to make it look like a Christmas Pudding. Underneath is a delicious looking sponge cake which can be layered with cream and chocolate icing.  This would certainly make a good conversation point at your upcoming Christmas party.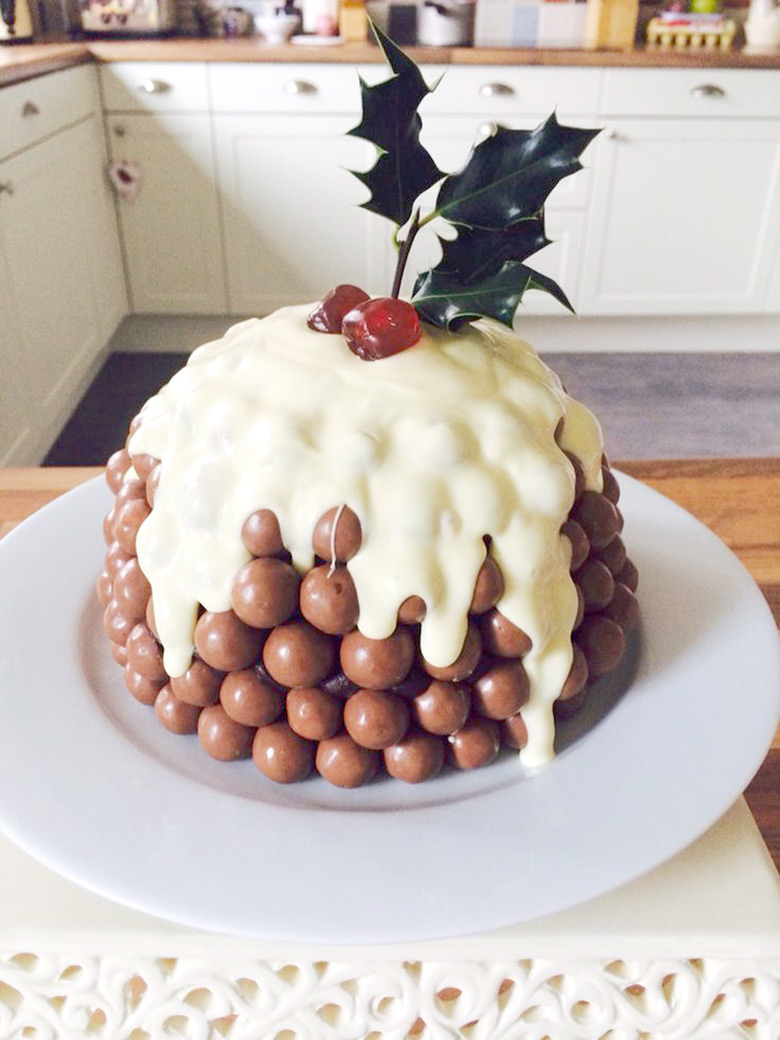 You could just use your favourite chocolate cake recipe, or use the recipe from The Whoot, the full recipe can be found here. 
Ingredients:
125g chopped butter
3/4 cup of milk
1 cup of brown sugar (firmly packed)
1/2 cup cocoa powder
3 lightly whisked eggs
2 and 1/4 cups icing sugar mixture
3/4 cup self raising flour
1/2 cup plain flour
3/4 cup malted milk powder
465 gram pack of Maltesers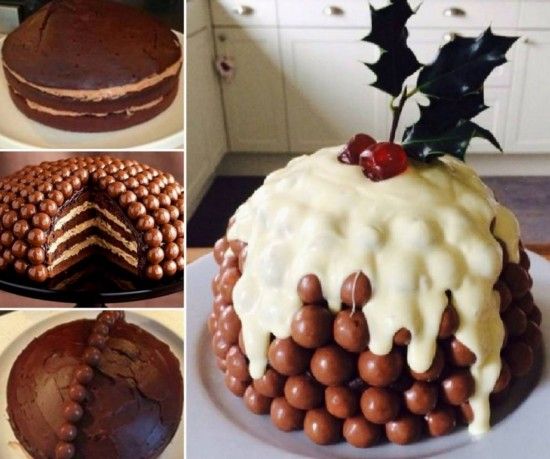 ---
Here are some of my Christmas Cakes
EASY CHRISTMAS CANDY CANE CHOCOLATE CAKE – A super quick and easy Christmas Cake, sickly sweet, but the kids will love it!!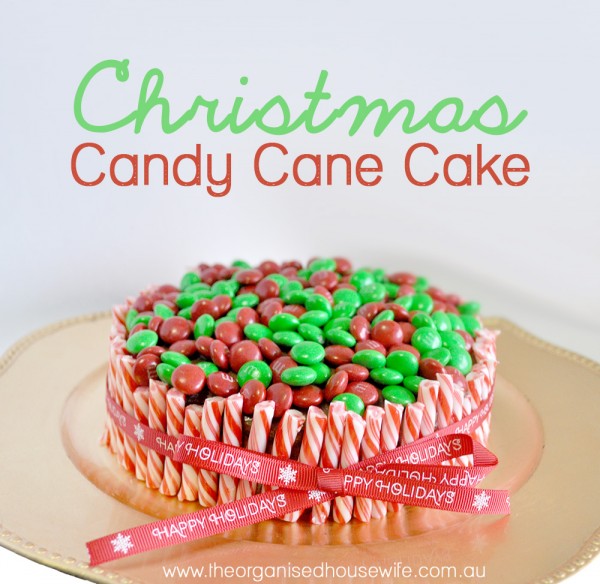 CHRISTMAS CHOCOLATE RIPPLE CAKE – I made this Chocolate Ripple Cake last year as dessert for a family gathering on Christmas Eve, it was super easy to make, tasted so good and I received so many compliments!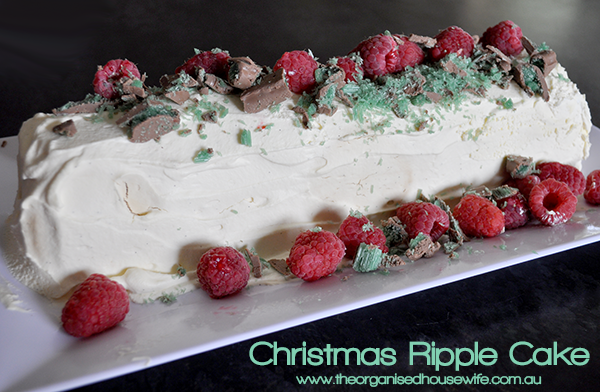 CHRISTMAS WREATH CUPCAKES – One for the kids to make!