Miss 11 was on a roll the other day.  She made a batch of plain muffins and decorated half as Christmas Bauble Cupcakes, she then got a little creative and decorated the rest to resemble a wreath.  I think she has done really well.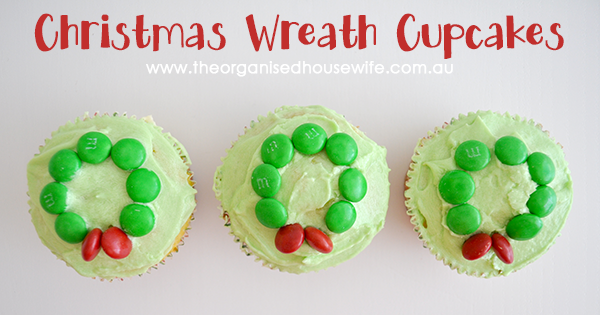 Spread green icing over cupcakes, place 7 m&m's flat around centre of cupcake, leaving space at the bottom to add 2 red m&m's on their side.
Christmas (green and red) buckets of M&M's can be found at Coles or Kmart.

More Christmas Recipes