This isn't only a fabulous recipe to use up banana's it's a great way to use up the crumbs at the bottom of your weet bix box.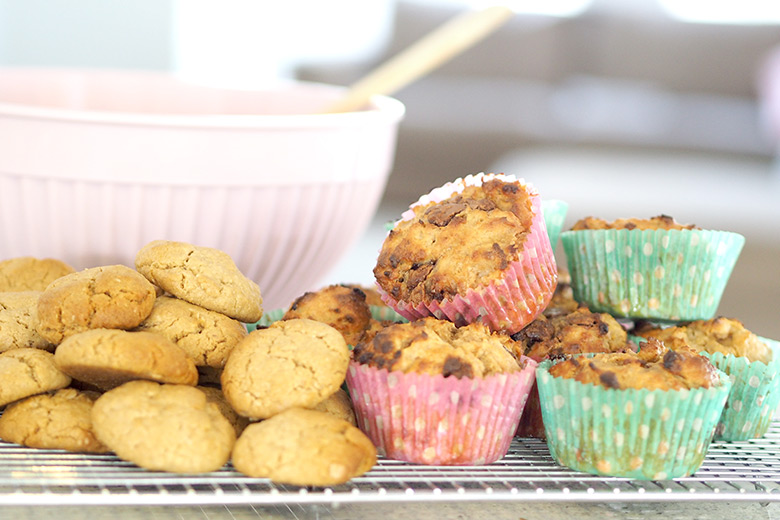 Banana Weet-bix Muffins

| | | |
| --- | --- | --- |
| Prep Time | Cook Time | Total Time |
| 15 mins | 25 mins | 40 mins |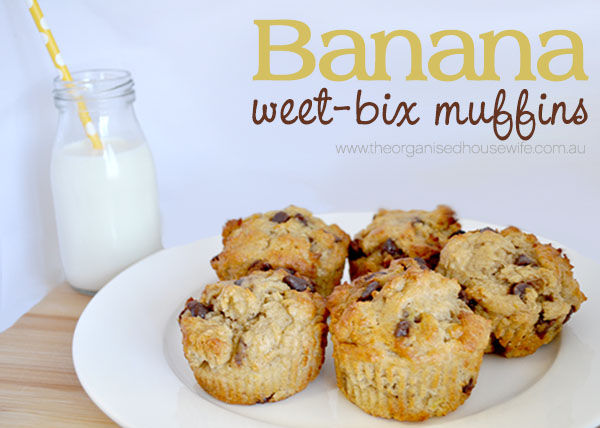 Ingredients
3 ripe bananas
4 Weet-Bix
3/4 cup milk
2 eggs
80g margarine
1 1/2 cups SR Flour
2 tablespoons brown sugar
1 cup milk chocolate chips
Instructions
Preheat oven to 180C.
Grease or line a 12 hole muffin tin with cases
In a medium bowl, mash banana, crush in weet-bix and milk. Stir and set aside for 10 minutes.
In a large bowl beat eggs and margarine
Spoon in banana mixture and fold
Add flour, sugar and chocolate chips to banana mixture, stir until just combined
Spoon mixture into muffin tin
Bake for 20-25 minutes, until golden and skewer comes out clean
By Kat – The Organised Housewife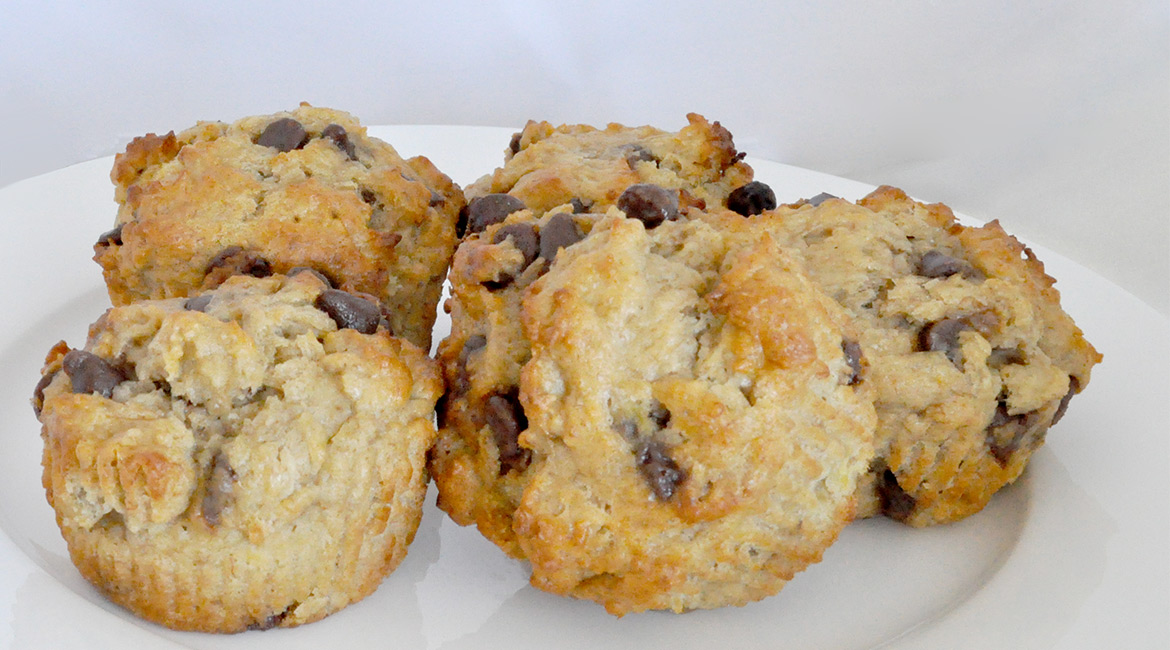 7 THINGS I DO EACH DAY TO KEEP THE HOME CLEAN AND ORGANISED
Subscribe to my weekly newsletter to receive blog updates in our inbox + this FREE eBook sharing some of my top tips that you can adapt in your own home.