We had a family BBQ recently and I was asked if I could bring along some of my 
caramel tarts
, but after hearing that over 20 people would be there I thought I'd make a few extra goodies. Earlier this year I made a super easy
kit kat cake
 which was fun to make with the kids.  With this in mind I made a Christmas version, Christmas Candy Cane Chocolate Cake.  It was really easy to put together, more so because I decided to buy a pre-made mud cake.
Here is what you will need:
Mud cake, Philadelphia chocolate frosting, 2 packets of 32 mini candy canes, Christmas m&m's and ribbon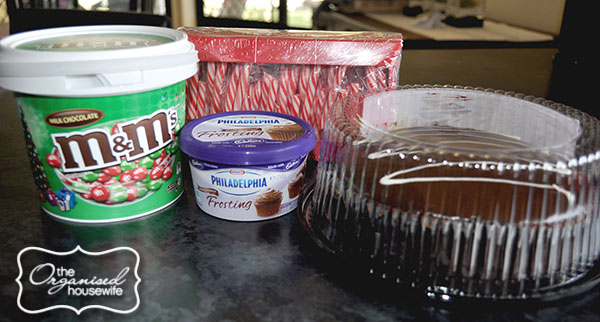 Place cake on cake plate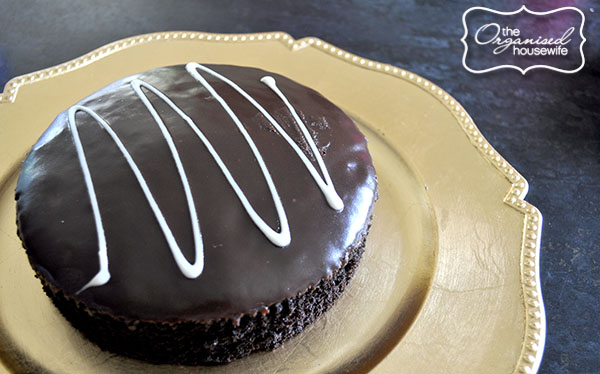 Spread frosting over cake, this frosting will help the candy canes stick to the cake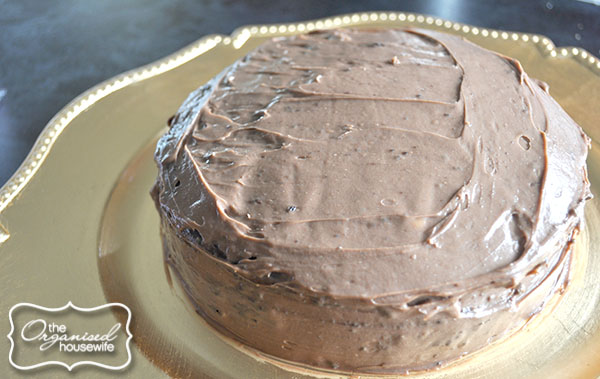 Cut the candy canes to fit around the edges of the cake, they don't need to be exactly the same size, go for the rustic look!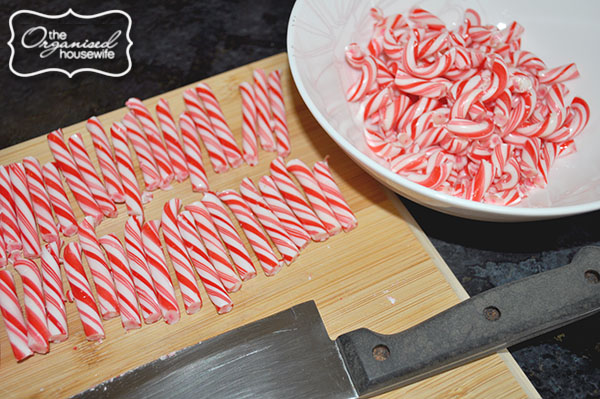 Place candy canes around cake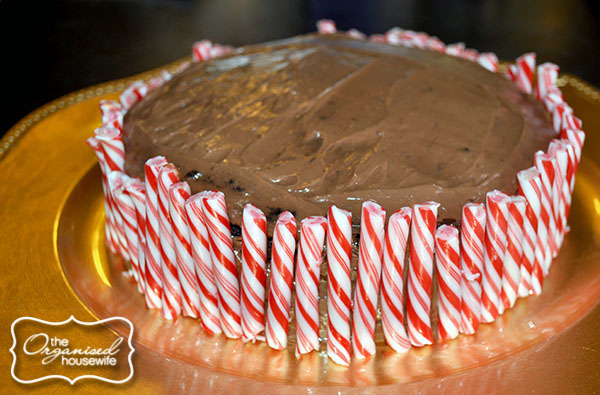 Add Christmas M&M's to the top of cake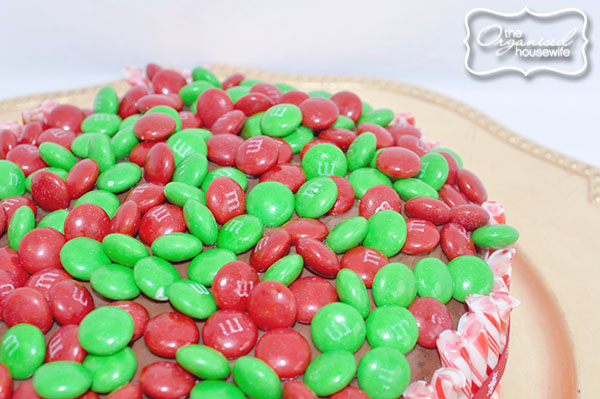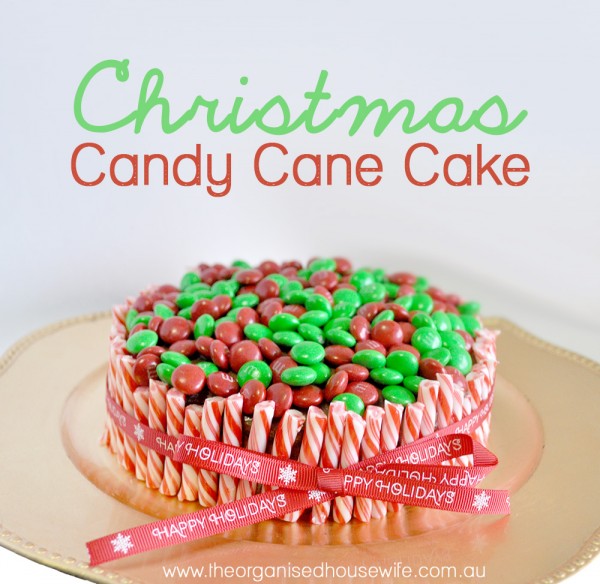 Cake plate from Adairs
Make some Christmas candy cane choc balls with the left over candy canes