I made this Chocolate Ripple Cake last year as dessert for a family gathering on Christmas Eve, it was super easy to make, tasted so good and I received so many compliments!
Make cream mixture then spread a tablespoon over one biscuit.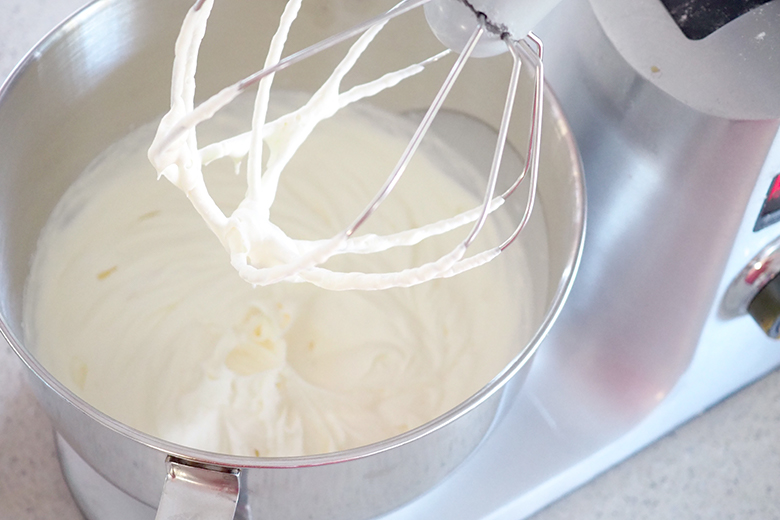 Repeat 4 times finishing with a choc biscuit.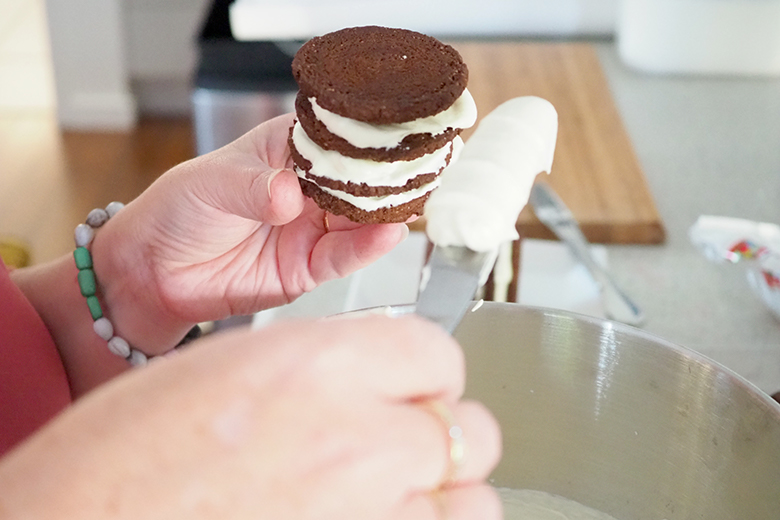 Place biscuits stack onto a platter that has been spread with a few tablespoons of cream. This will help the biscuits stand upright.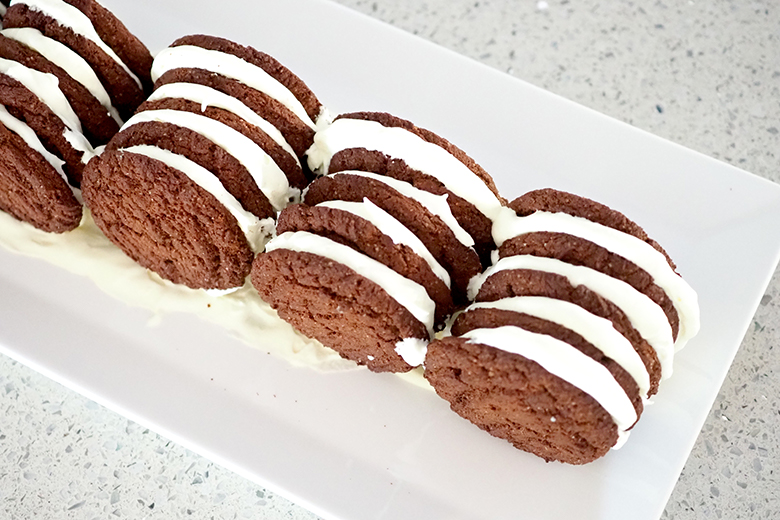 Cover biscuit stacks with remaining cream, refrigerate overnight and decorating the following day.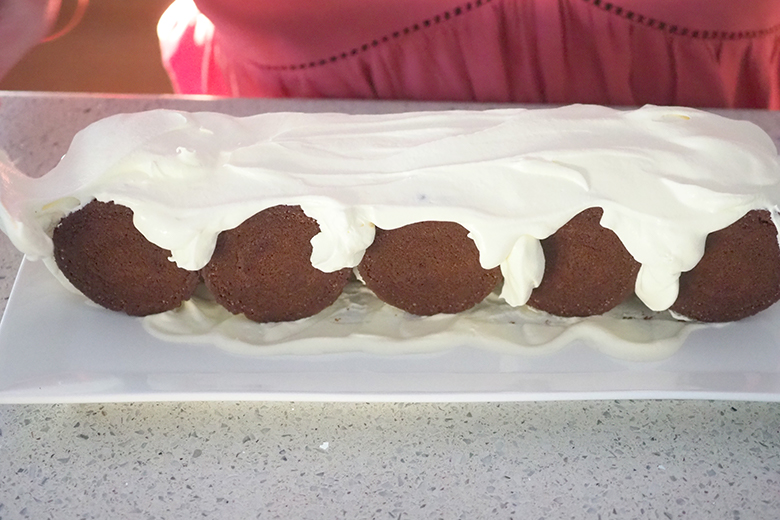 I decorated our Ripple Cake with a crushed Peppermint Crisp chocolate bar and fresh raspberries.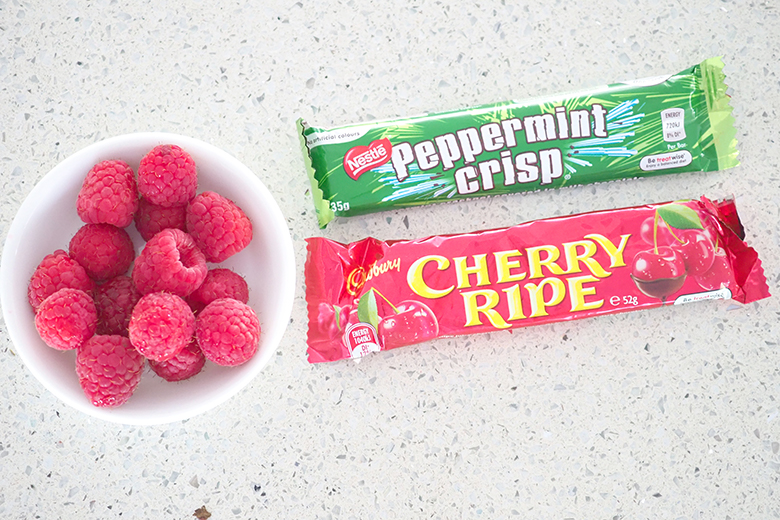 This is the finished product but with an alternative flake and fresh cherries decoration if you don't like peppermint.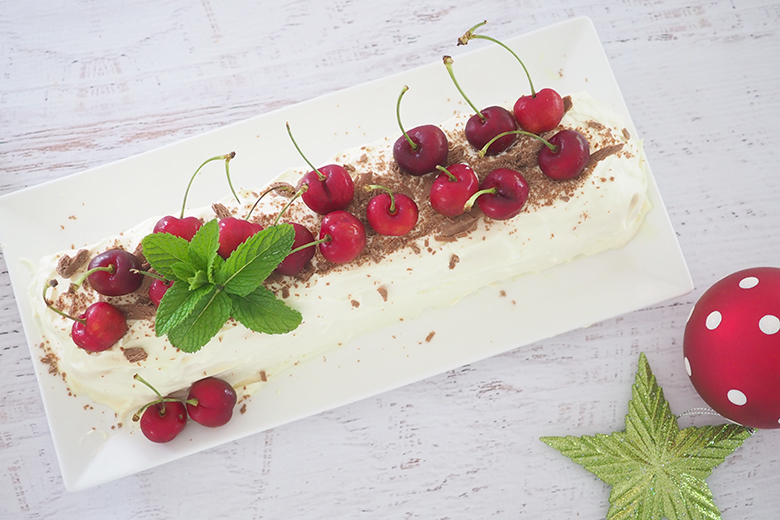 This is how it looks on the inside, really effective! Wasn't too sickly and this log is enough to easily feed over 10 people.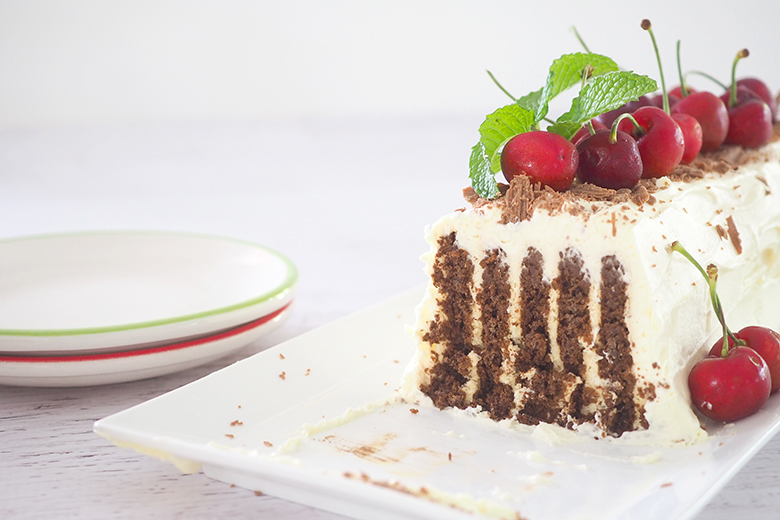 Print
Christmas Chocolate Ripple Cake
500

ml thickened cream

1 tsp

caster sugar

1 tsp

vanilla essence

250g

packet Arnott's Choc Ripple biscuits

1

–

2

Peppermint Crisp Chocolate Bars, crushed

1

packet fresh Raspberries
Instructions
Use an electric mixture to beat the cream, caster sugar and vanilla essence until soft peaks have formed
Spread 3 tablespoons of the cream mixture over a platter to form a base for the biscuit stacks.
Spread one biscuit with one tablespoon of cream mixture, repeat 4 times finishing with a biscuit on top (5 biscuits in stack)
Place biscuit stack, edges side down onto platter
Repeat with remaining biscuits
Spread the remaining cream over biscuit stacks, covering completely.
Place in fridge overnight or minimum of 6 hours to set
Decorate with peppermint crisp and raspberries