Healthy, quick, and easy-to-make Apricot Bliss Balls that are delicious, affordable, and perfect for school lunch box snacks.
Over the years I have purchased those yummy little fruit bites from the healthy food section at the supermarket to include in the kids lunchboxes. Looking more closely however, I realised they are filled with so much sugar, coated in sugar in fact – so I decided to try my hand at making my own (but minus the sugar!). The result was these delicious, affordable and very easy to make Apricot Bliss Balls.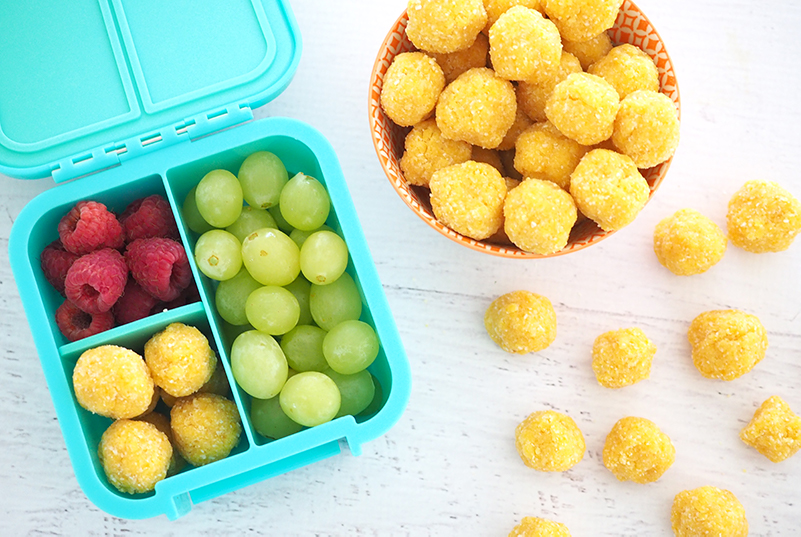 We are on a mission to eat healthier in my house, and this is certainly one product I could make myself. These Apricot Balls were fun to make, and a much healthier option for the kids and their lunchboxes.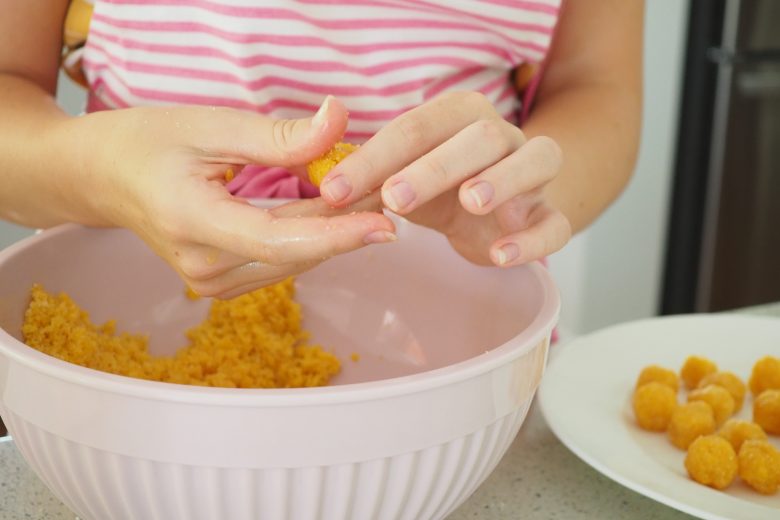 The balls felt a bit crumbly at first, but as you squeeze them into place the oil starts to combine the ball.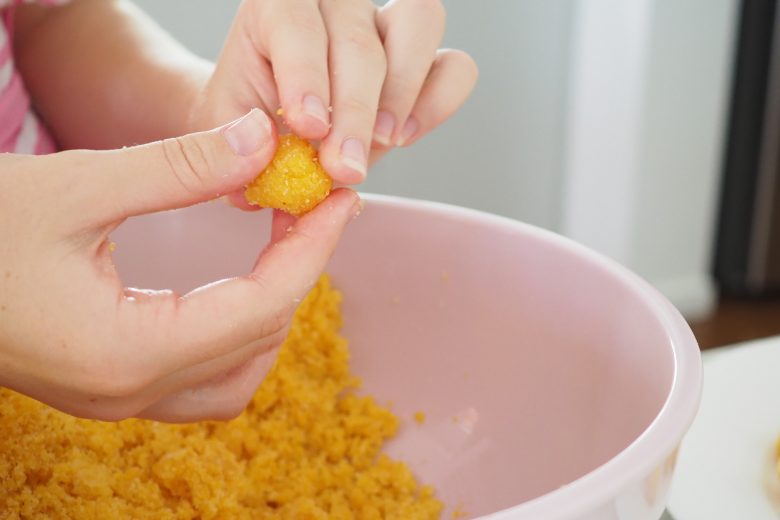 Apricot Balls

| | | |
| --- | --- | --- |
| Prep Time | | Total Time |
| 20 mins | | 20 mins |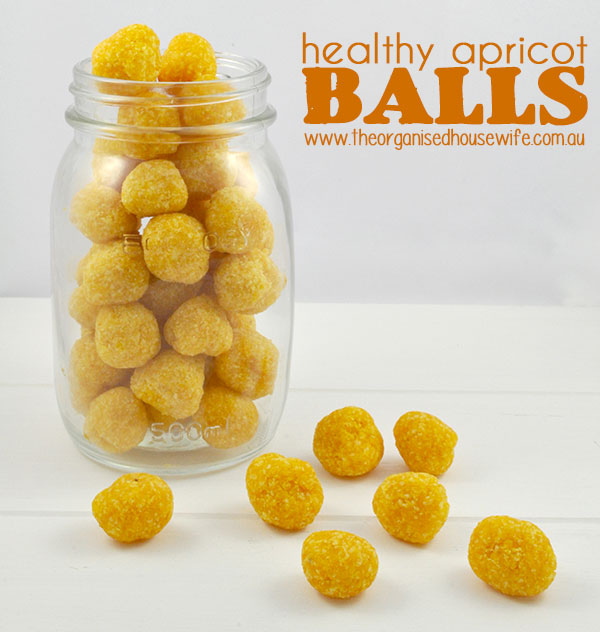 Ingredients
200g dried apricots
200g desiccated coconut
Instructions
Place apricots and coconut in a food processor
Process on full speed for 60-90 seconds or until mixture combines together (this may take a little while, keep blending until it happens)
Roll into bite sized balls
Store in the fridge
By Kat – The Organised Housewife

Thermomix Apricot Balls
Serves: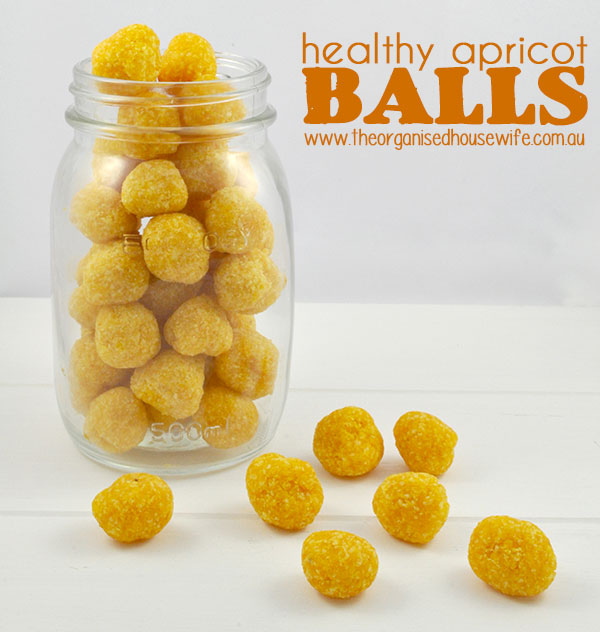 Ingredients
200g dried apricots
200g desiccated coconut
Instructions
Place apricots and coconut into Thermomix
Mix speed 10 / 40-50 seconds or until mixture combines together (this may take a little while, keep blending until it happens)
Roll into bite sized balls
Store in the fridge
By Kat – The Organised Housewife


You may also like my easy and yummy energy balls recipe