A delicious – and relatively quick – fresh and flavour packed creamy garlic prawns recipe, that can be whipped up with just one saucepan!
A few years ago on Mother's Day, I had a craving for some really creamy garlic prawns, so hubby and my youngest daughter spoilt me by cooking some for dinner.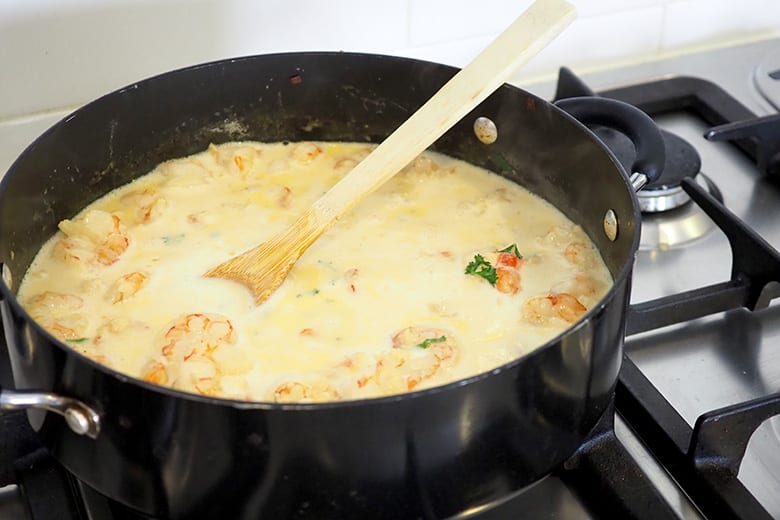 It was so delicious, and I literally had to laugh out loud when hubby found a recipe that only required one large clove of garlic, yet he wanted it to be full of flavour so he used a whole bulb! I had to wait to see if it was the right choice… and he didn't go wrong, it tasted perfect!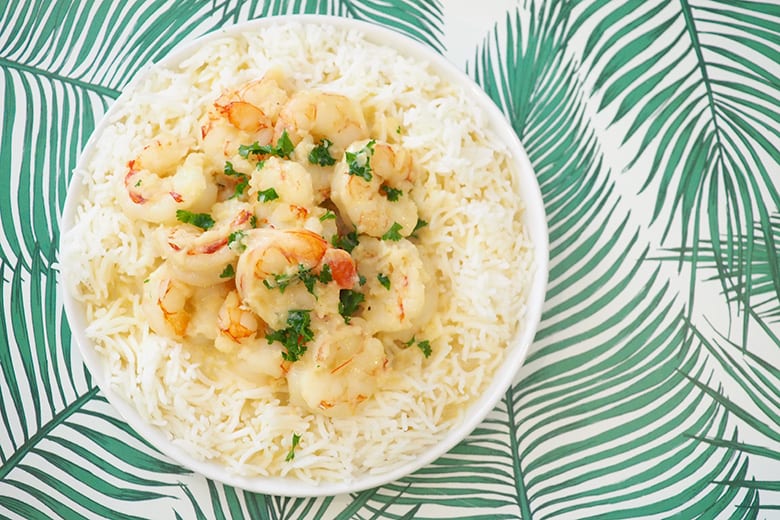 Once the prawns are peeled, this dish comes together so quickly.
Note: I have made this recipe several times since my hubby and daughter made it. It is sooooo good, and is one of my favourite dinners with crusty bread on the side. I don't have the patience nor desire to peel prawns though, so I buy them frozen (usually when I see them on special). Frozen prawns will require a little longer in the pan to thaw and cook through, and you will find the sauce won't be as thick when using frozen prawns.
LET ME KNOW WHAT YOU THINK OF THIS RECIPE! – If you've tried this Creamy Garlic Prawns recipe, please leave me a comment below. I love to hear from people who've made my recipes! You can SUBSCRIBE to receive my newsletters with latest recipes or FOLLOW ME on FACEBOOK, INSTAGRAM and PINTEREST for even more delicious food.
ARE YOU ON INSTAGRAM? – If you make any of these recipes, please share a photo, tag @theorganisedhousewife and add hashtag #TOHRecipes  – I'd love to see what you're cooking!