I am slowly going through my pantry and using up all the food that I don't want anymore, particularly the bad food!  I don't want any temptations.  I had an over supply of tinned fruit and packet cake mixes and I saw this 2 ingredient cake on Love, Shoes and Cupcakes which I had to try.
I say it's a 2 ingredient recipe (despite there being a few ingredients in the cake mix), but truly you only need 2 things.  425g fruit salad and a cake mix pack. I had a big tin so I used the left over fruit salad for dessert later that evening.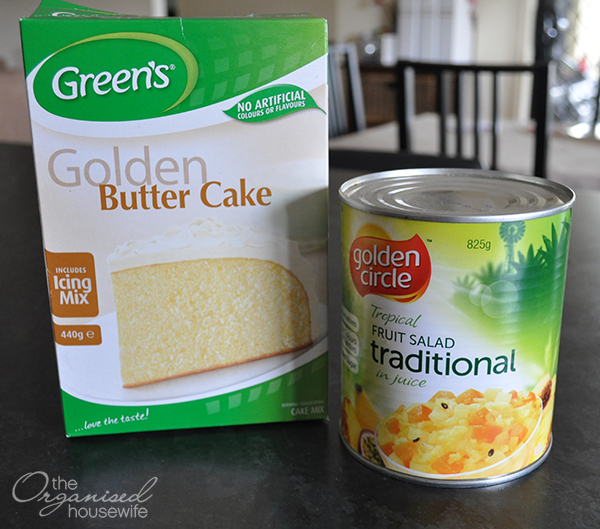 Place cake mix and 425g of drained fruit salad in bowl, stir and pour into a round cake tin.  Bake on 180C for 30-40 minutes or until golden and skewer comes out clean.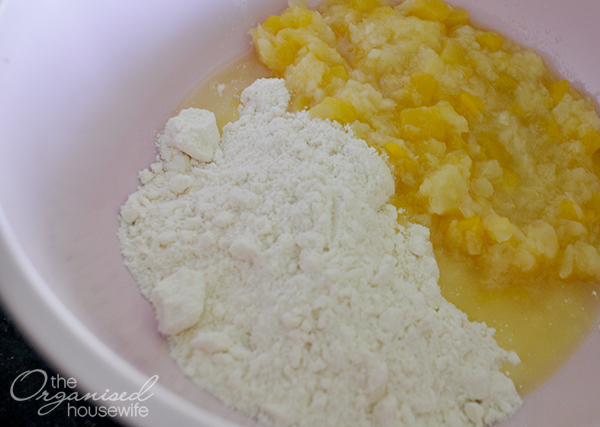 This could even make a nice desert cake with some cream or custard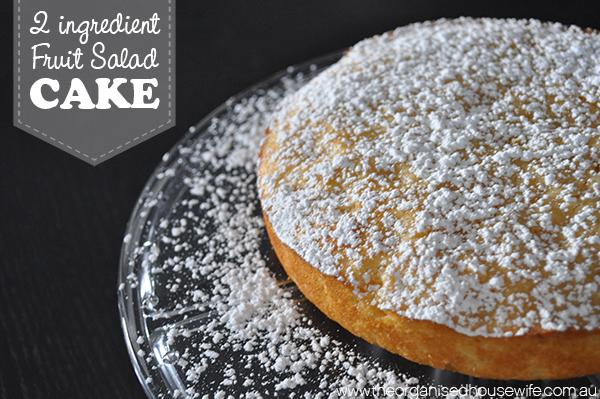 2 Ingredients Fruit Salad Cake
Serves:

| | | |
| --- | --- | --- |
| Prep Time | Cook Time | Total Time |
| 2 mins | 40 mins | 42 mins |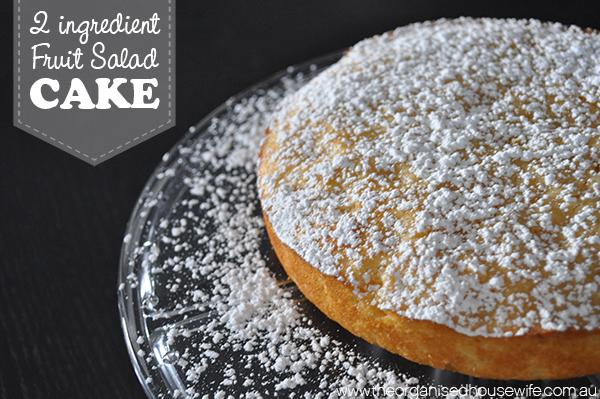 Ingredients
1 packet of cake mix
425g tin of fruit salad, drained
Instructions
Place cake mix and 425g of drained fruit salad in bowl, stir
Pour into a round cake tin. Bake on 180C for 35-40 minutes or until golden and skewer comes out clean.
Dust with icing sugar
By Kat – The Organised Housewife