I started The Organised Housewife on the 1st August 2010, it's our 8th Blogiversary today and I am sooo excited.
For those that are new to the blog, I'm Kat aka The Organised Housewife, a mother of three young teens (twins plus one). I began blogging years ago as a way to share my tips and tricks to keeping a happy and organised home. With three kids under two at one stage of my life, I simply had to get a handle on home organisation and very quickly – for mine and my husband's sanity.
I share daily tips, recipes, hints and ideas to help and inspire this community to enjoy the journey they are living with their family while easily keeping a tidy and organised home.  I absolutely enjoy being about to share my tips and ideas via my blog as there was one stage in my life I was laying on my bed, 3 kids under 2 playing happily, but yet I was crying, every day just felt like groundhog day. I found my way through it and I want to empower those that are feeling the same to gain back the control, to have a home you enjoy spending time in. Create calm to replace the chaos.
I'll be the first to admit that I love a chart, a checklist or a planner to help bring even more calm and organisation into the home. Over the years I have created many organisational printables selling them in my shop, most as instant digital downloads.
Every home and family are unique and there's not a one-size-fits-all approach to life. All my tips can easily be adapted to suit your individual circumstances.
Follow me on facebook here.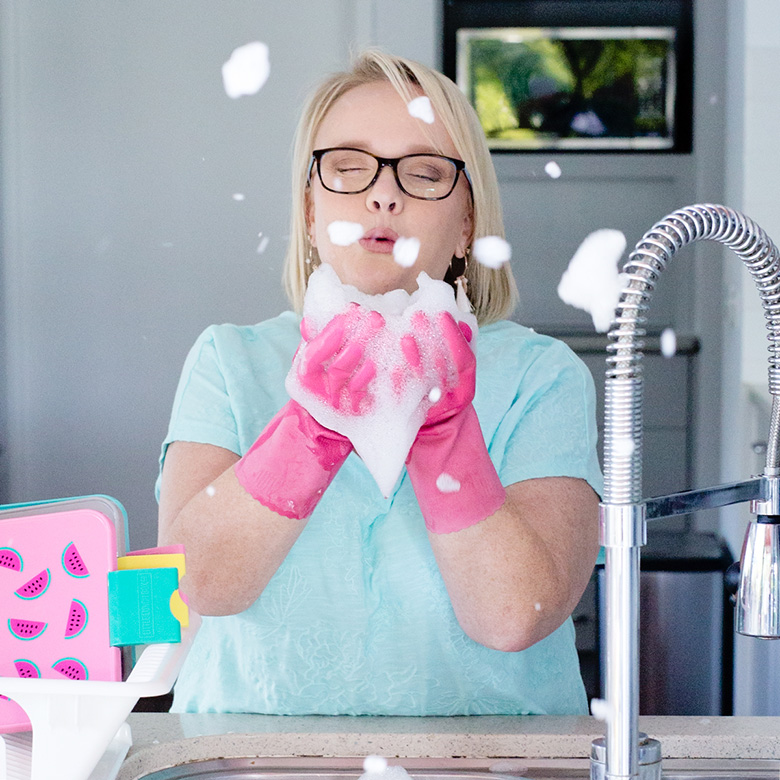 I went to a business boot camp on the weekend.  I have to tell you it was absolutely amazing and in the few short days I was there I felt like I came out of it with loads more clarity and vision.  As I mentioned, I absolutely love writing this blog, but I feel I could do so much more.  But what? I'm a bit unsure, I feel like I am stuck in my bubble of writing (because I love it and love sharing with you), but I know I can do more. I would love to do more how-to videos, I have been asked to write a book (not sure when as I don't have much spare time) but that would be awesome, I would like to do in person workshops with you all, I would like to make my own range of products. There are possibilities.  I have just recently hired additional support so I have 2 lovely ladies working in my home office with me.  We are going to make things happen!!
Anyway, back to my story, at the bootcamp we were asked to write a list of the 20 things we are grateful for and I thought I would share them with you, being it's our 'eighth' birthday.  See what I did there… grateful, eighth… gr8ful!!
Gratitude can transform common days into thanksgivings, turn routine jobs into joy, and change ordinary opportunities into blessings.
My husband – for his constant support and love
My kids – for the amazing children they are and the
My parents – without them there would be no me
My friends – for always listening to me and their encouragement
My two new assistants – for their enthusiasm and helping me achieve my business vision
My new mentor – for helping me gain the courage to step outside of my comfort zone
My community – your simple kindness and continuous support (see a little gift below I have for you)
My business – giving me the ability to choose my own work hours
My pets – their unconditional love
My health – I can never take this for granted, as well as the health of my family
My hands – so I can type and share all my tips with you
My courage – I am slowly overcoming my fear of public speaking
My home – my space to relax and spend time with my family
My car – so we can go on road trips to see our extended family
My sense of smell – I enjoy all the benefits of my essential oils
My life – for the experiences of the past and future and the opportunities it holds
Music – it uplifts my soul
Coffee – Caramel Latte makes my toes tingle!
Routines – they give me the energy and mindset to not get overwhelmed with day to day life
Food – the ability to feed my family and that we don't go hungry
Ooh it's really hard to stop at 20, I am grateful for so much more than this.  I'd love to hear from you, please share in the comments below.
What would you like to see from The Organised Housewife over the next year?