Kitchen sponges can get really oily and dirty (particularly if you're scrubbing frying pans) and if they stay wet all day, bacteria will start to form and that's certainly not what you want to clean your dishes or benchtops with!  Many of you may throw out your sponge when they get into this state, but this isn't ideal for our landfill and our future generations.  You can easily clean them, removing the bacteria and grime. See my tips below on the best way to clean your kitchen sponge and oily brushes.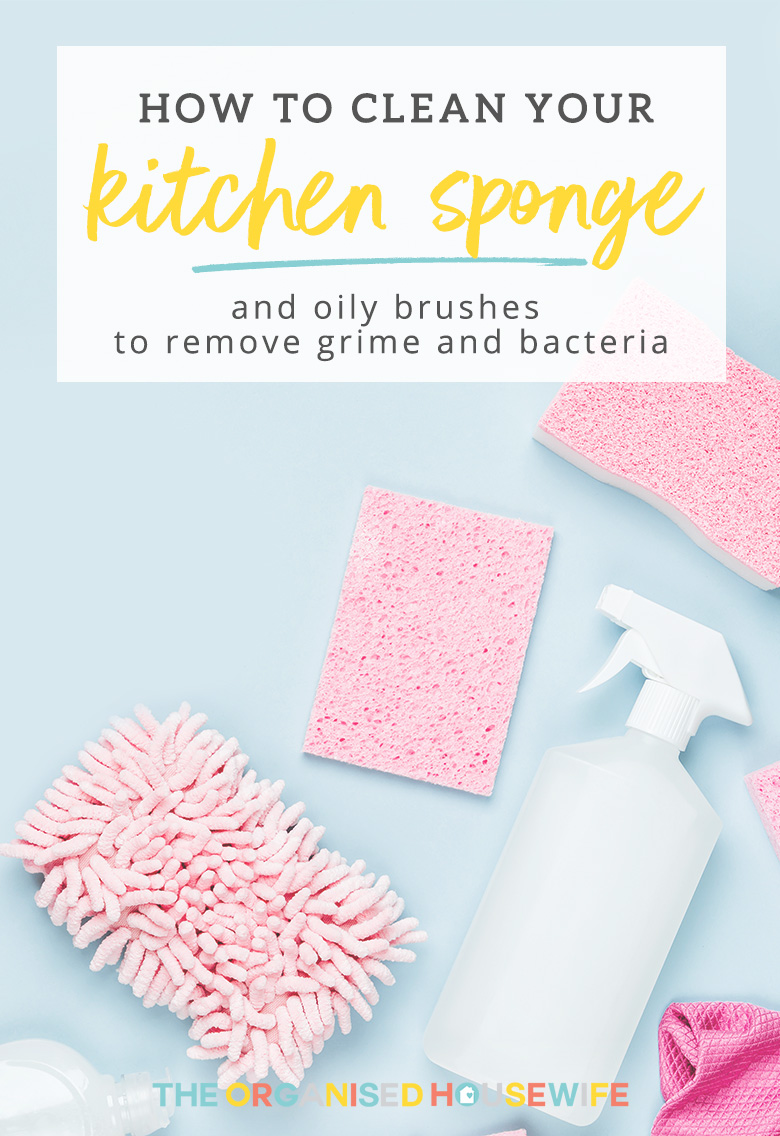 Kitchen sponges don't last forever, but if you can extend their use for as long as you can, then why not give some of these easy cleaning solutions a go to remove germs?  I use the dishwasher method once or twice a week and leave them out on the sink to dry before placing them underneath the sink (to keep the bench tidy).
  READ MORE: How to organise under the kitchen sink cupboard.
1. IN THE DISHWASHER
Place your sponge and brushes in the top dishrack of the dishwasher
Place through a regular wash + drying cycle
2. IN THE MICROWAVE
Dampen sponge well
Place sponge on a microwave-safe dish
Microwave on high for 1-2 minutes
Let the sponge cool before touching it, to ensure you don't burn yourself
The steam from the sponge clean will also soften any baked on food in the microwave, this is a good chance to wipe over your microwave to give it a clean.
3. IN VINEGAR
Place sponge in a jug
Cover with vinegar
Soak for 5 minutes, then rinse.