I will be attending the Digital Parents conference this Friday. I'm really excited to be going, looking forward to the time away, meeting all the bloggers, discovering some new blogs, learning and just relaxing a little.
Below I have a conference packing checklist to help make sure I pack everything, all conference attendees are welcome to download!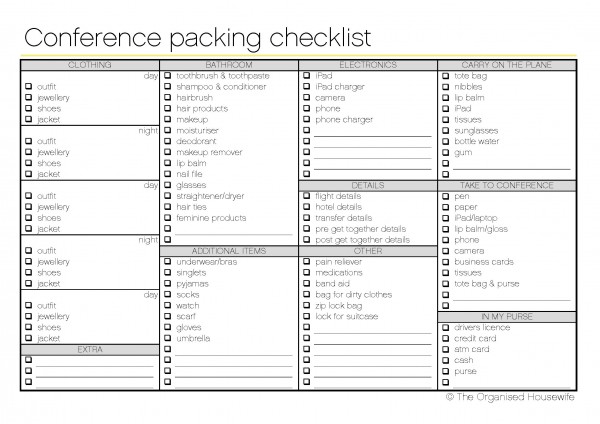 I would again like to thank my sponsors for helping me get to Melbourne, Lime Tree Kids, 4 My Earth, Annie Phoenix Trading, and My Playhouse Adventures as well as the following companies for sharing some of their wonderful products with me for the weekend.
Clothes
There has been a lot of talk what is everybody wearing. Verily have just launched their new Plus size range, and I'm thrilled to be wearing their new In Pieces Tunic, it is very comfy and teamed together with some legging and flats will be perfect for my weekend away.
Jewellery Travel Wallet
You already know I am a huge fan of bragbags australia and all their great organisers and accessories. When I saw their new range of jewellery wallets I knew that would be what I need to carry my jewellery during travels.  I used to use a Tupperware container, but my earrings and necklaces would easily tangle.
This wallet will keep my earrings, necklaces and bracelets tangle free.  With a zippered section for the earrings and tabs to keep necklaces and bracelets secure.  See more details on the jewellery wallet here.
Jewellery
Last Friday a lovely friend shouted me a massage.  I have been suffered sciatica pains and had a very sore back, I had a headache and was just looking forward to relaxing for the hour.  Unfortunately, because I was so tender he refused to massage the areas that needed it and instead I only got my arms and legs massaged along with many many reasons why I need to lose weight.  I know I need to but I didn't need to hear it from him, I just wanted to RELAX!!!
I walked out in tears.  I posted my disappointment on facebook and asked do you like to chat or relax while getting a massage.  I want to thank all of you for your lovely comments.  I will be talking to the business about it letting them know it was not OK.
However, one very kind reader read my facebook post and wanted to help me smile again.  Lisa owns a handstamped jewellery business, Ever After Designs and offered to make me a pendant with 'The Organised Housewife' stamped on it.  I am so excited to be wearing it with pride over the weekend.  You can find more details about Ever After Designs via the website or facebook page.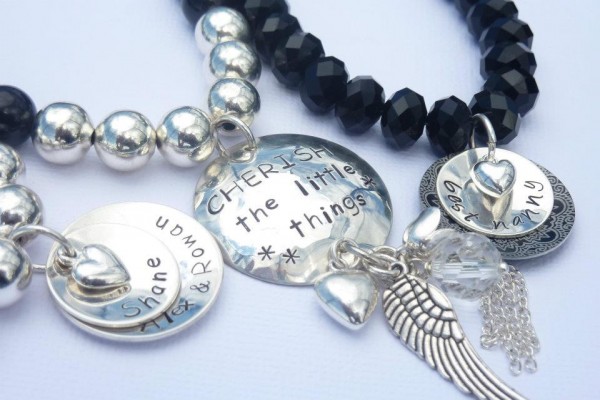 Look forward to meeting any bloggers at the conference!!