I wanted to share with you a really easy Book Character Costume.
My children went as:
Thing 1
Thing 2
The Little Mermaid
Thing 1 and Thing 2 costumes were super easy, I went to spotlight and found these bright blue wigs. Then I had to find a red outfit that matched, the closest I could get was jeans, long sleeve black shirt (as it was middle of winter) and the red polo shirt over the top (their school sports shirt). I then made up the signs which I sticky taped onto their tops.
The Little Mermaid outfit I can't take credit for, DD#2 received it for Christmas a few years back, I did however have some orange hairspray in the bathroom cupboard so I sprayed her hair to be the same as Ariel.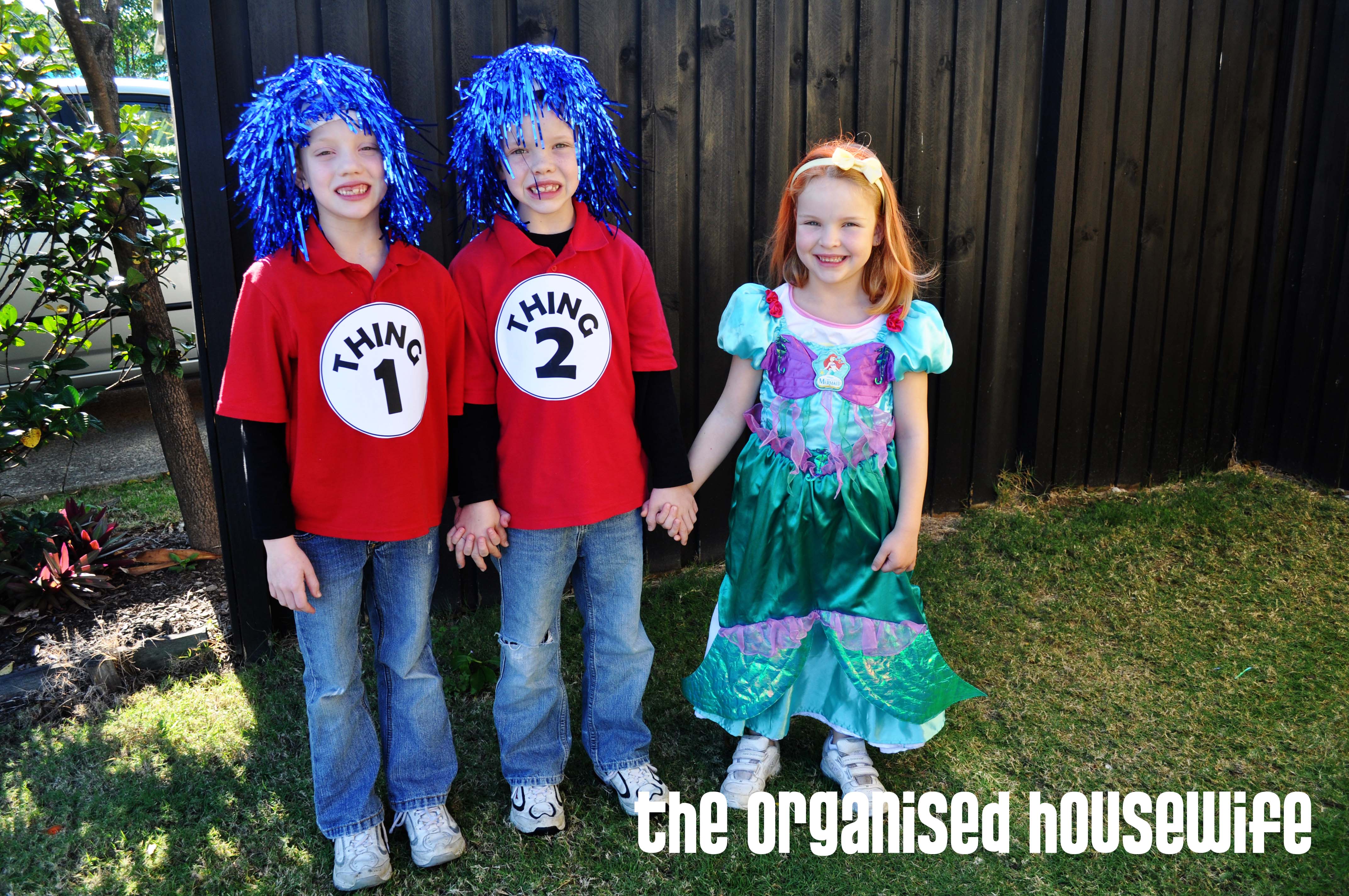 Plus you will find many more great book week costume ideas here.