Some people believe meal planning is a massive effort but it's such a simple task that saves you so much more effort during the week. Taking around 15-20 minutes to decide on your meals and constructing a grocery list takes less time than coming up with a new meal every night and having to do multiple trips during the week to pick up ingredients. If you don't weekly meal plan already, you should give it a go and see what you think!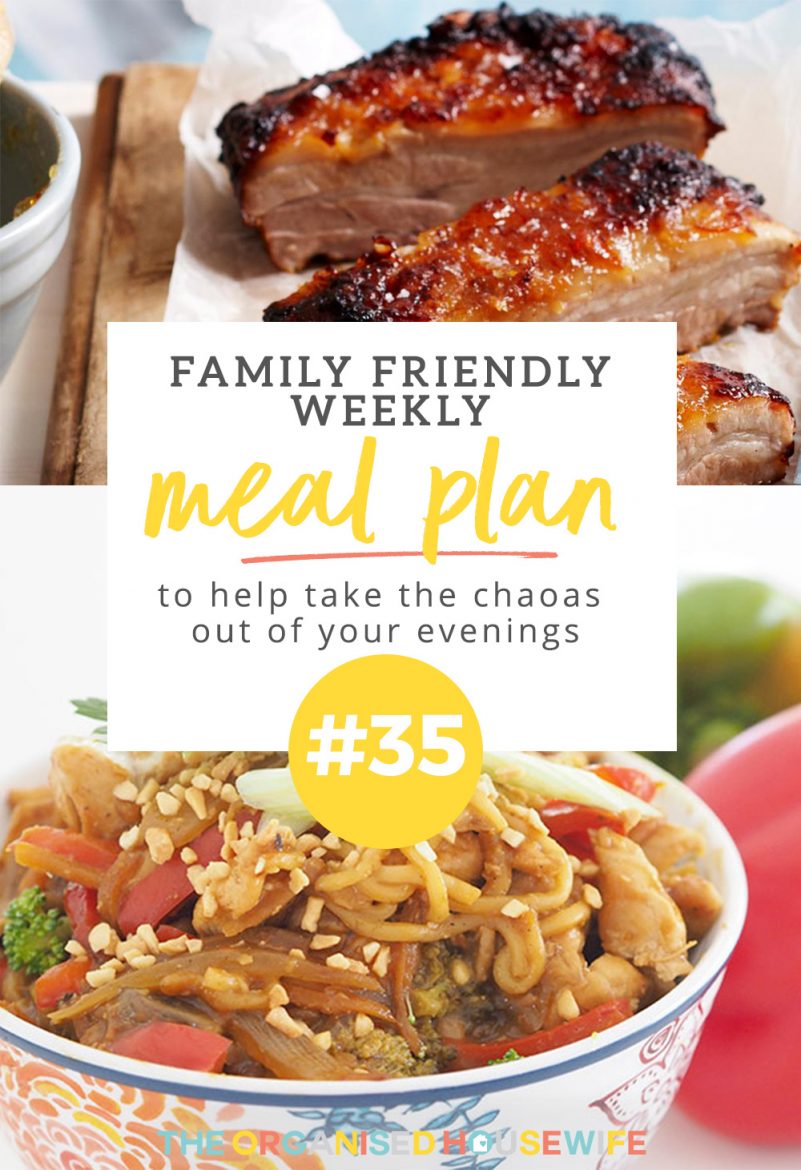 Find more of my meal planning tips here:
MONDAY

Chicken Satay Stirfry – we had a busy day, filming for today extra,  so I made up a nice stirfry using a bottled sauce.
500g Chicken, 3 cups vegetables – onion, red capsicum, carrot, broccoli, mushrooms, Hokkien Noodles and 1 bottle of Fountain Satay Sauce.  Fill empty sauce bottle half way, shake and empty into pan, this will thin the sauce and help give the noodles a lovely coating. Add noodles (cooked following packet directions) to pan, stir to combine. Serve.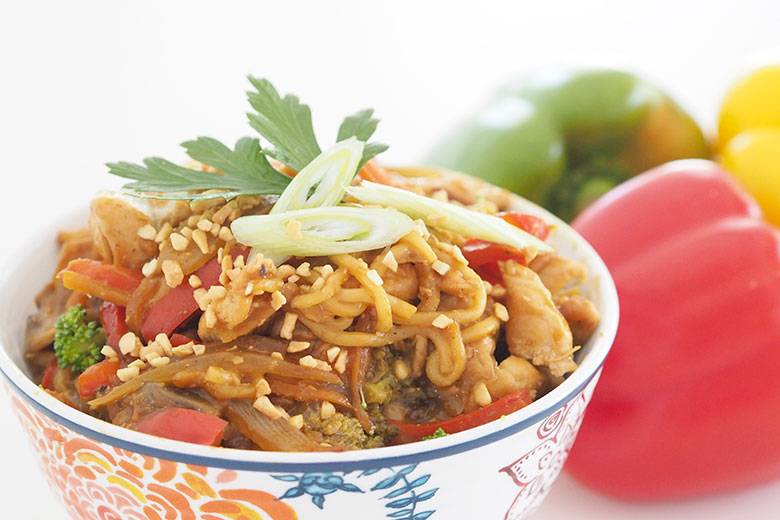 TUESDAY
Slow Cooker Mongolian Lamb –I love using the slow cooker on those nights I know we are going to be super busy, to come home from a long day and know that there isn't much preparation ahead for dinner is such a relief.
  Find my Slow Cooker Mongolian Beef recipe here, I used lamb on this night instead of beef.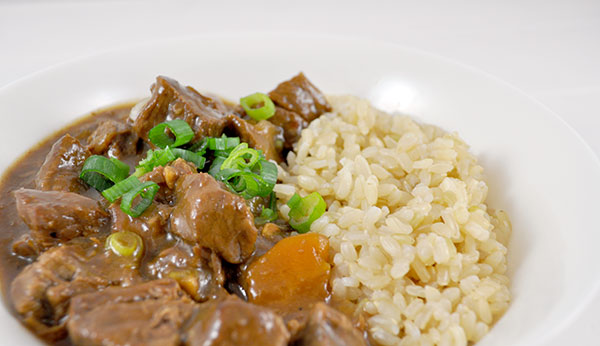 WEDNESDAY
Chorizo Frittata – This recipe is easy to prepare, budget friendly and a great quick weeknight dinner.  Serve with a side salad.
  Find my Chorizo Frittata recipe here.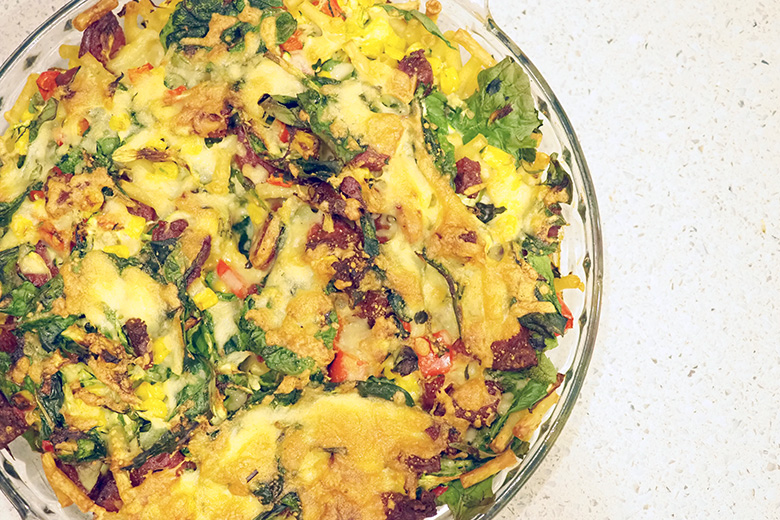 THURSDAY
Fish, Pasta & Vegetables – for this dinner we had frozen fish portions, packet of pasta and sauce and fresh vegetables.
FRIDAY
Eggs on toast – a quick and easy Friday night dinner!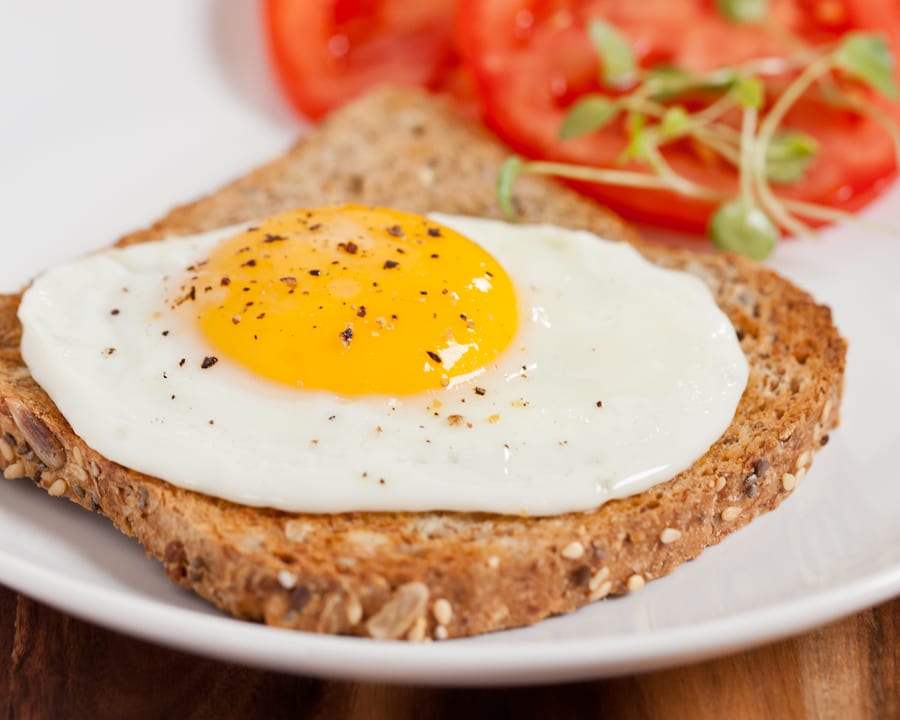 SATURDAY

Mexican Chicken Enchiladas – I love that this recipe is so quick and easy to prepare and yummo!!
  Find my Mexican Chicken Enchiladas recipe here.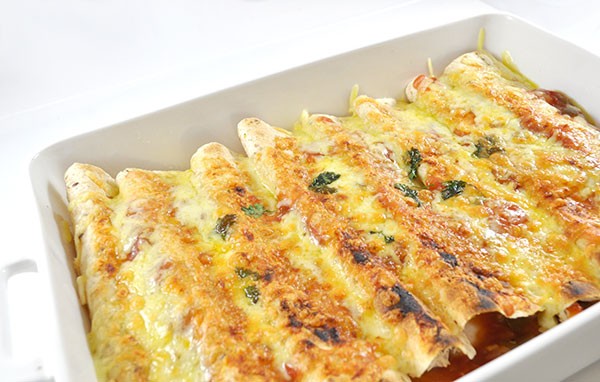 SUNDAY
Pork Belly Roast – When I see that a roast piece of meat is on special I usually like to add it to the weekly meal plan, rather than paying full price.  This is the first time I cooked pork belly. I'm not sure I"m a fan of this cut, it was a little fatty for my liking, however, it was tender and delicious.
  Find Pork Belly with marmalade glaze recipe here.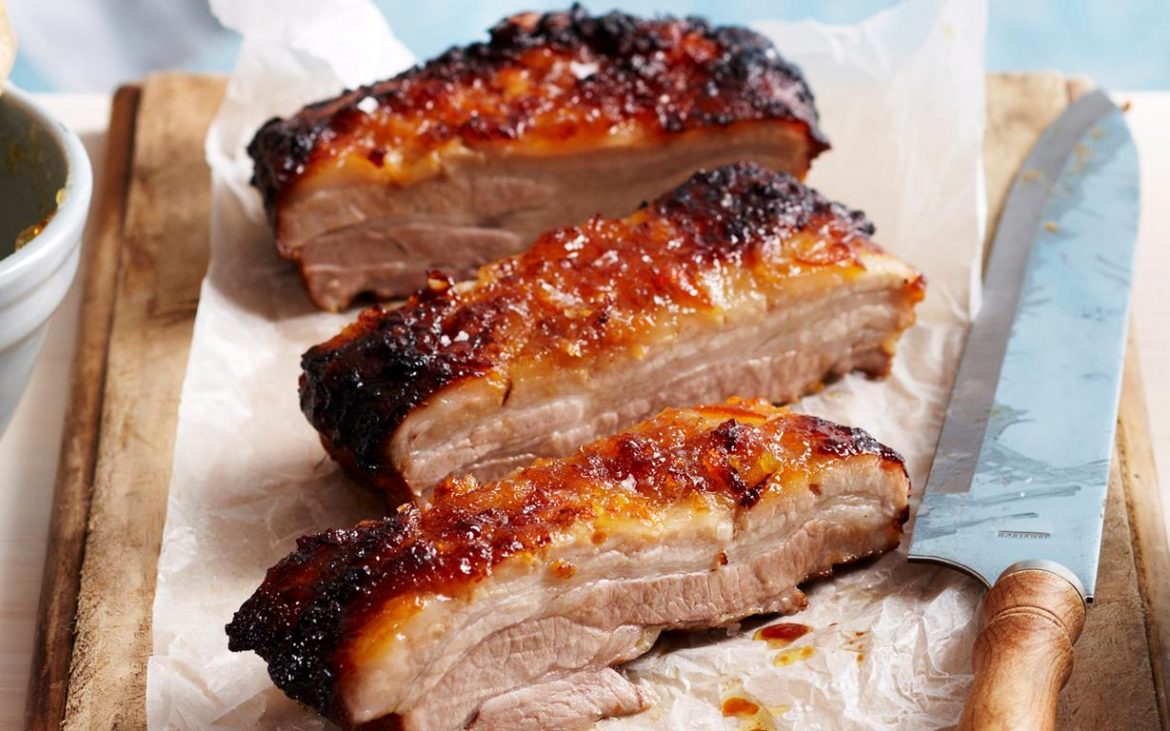 DESSERT
Apple & Rhubarb Crumble – rhubarb always gives me fond memories of my childhood, mum used to always serve us stewed rhubarb and custard.
  Find Apple & Rhubarb Crumble here and vanilla custard recipe here.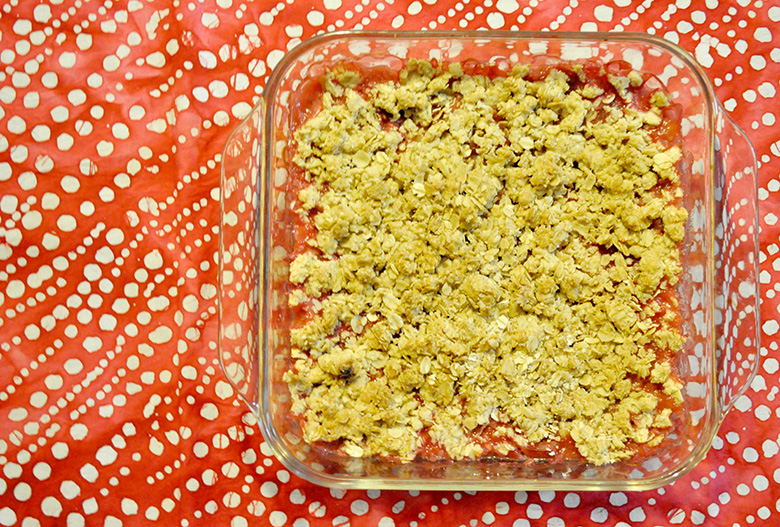 BAKING
Banana Choc Chip Cookies – These homemade Banana Choc Chip Cookies are a lovely soft addition to the kid's lunchbox and make for a great way to use up some old bananas sitting in the fruit bowl.
  Find Banana Choc Chip Cookies here.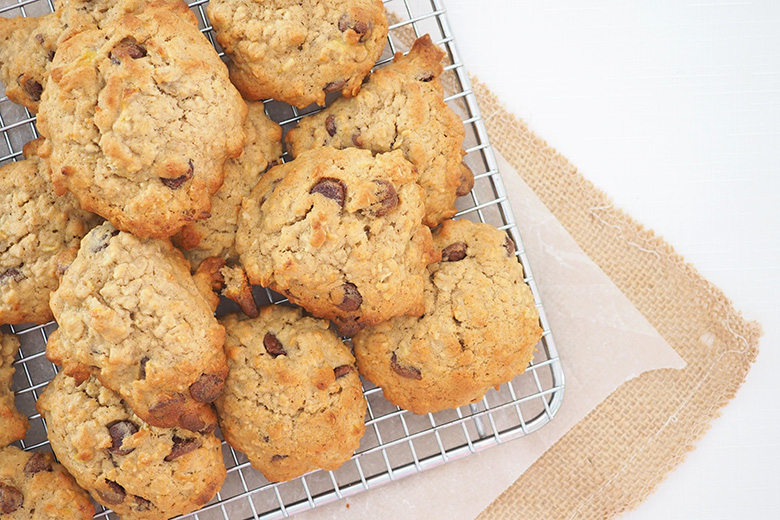 What is on your meal plan this week?
I would truly love for you to share your family's weekly meal plan in the comments below (email me photos too if you wish), I'll pick one to share every few weeks instead of mine as it's good to get variety and share what other families eat too!