Give mum the gift of relaxation this Mothers Day with some homemade Citrus Bath Salts. Homemade Bath Salts are really easy to make. My youngest (Miss 12) made and photographed these for me to share with you. They would also make a lovely gift to give to grandma, friends, teachers at the end of the school year or simply for yourself. A hot bath with bath salts are a lovely way to end a long and tiring day.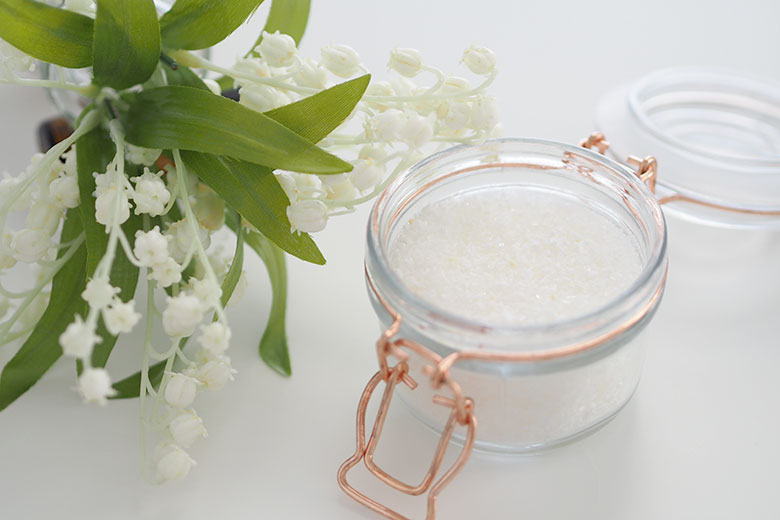 You will need:
EPSOM SALTS – these can be found in the beauty aisle at the grocery store.  Epsom salt is not actually salt, but a naturally occurring pure mineral compound of magnesium and sulphate. Long known as a natural remedy for a number of ailments, Epsom salt has numerous health benefits, as well as many beauty and household uses.
ESSENTIAL OIL – add essential oils to make for a lovely scented atmosphere in the bathroom, as well as help to invigorate your senses and focus your mind.  Read more about which oils I use.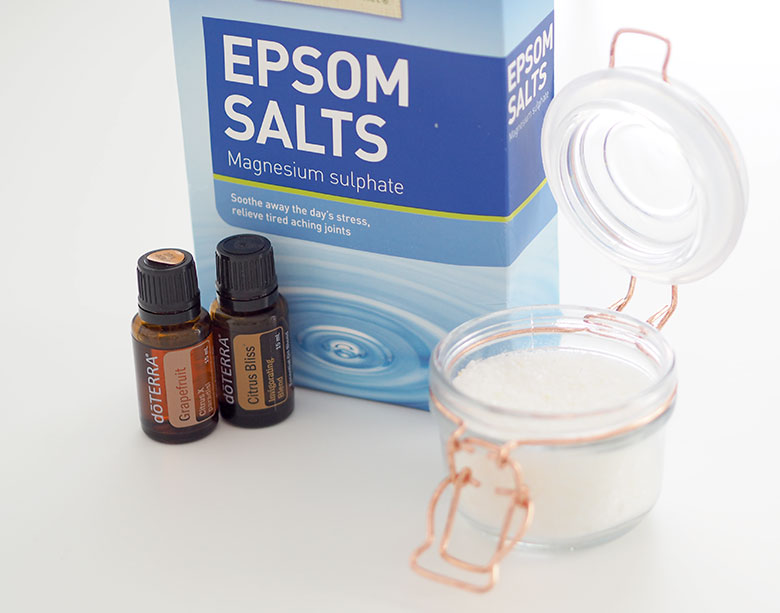 COLOURING (optional) – we don't colour our bath salts as my preference is to keep it as natural as possible. However, you can a drop of food colouring if you prefer.  Purple with lavender oil, orange or yellow with citrus oil, green with eucalyptus, etc. If you do choose to use food colouring, use it sparingly so you don't colour your bathtub. And just in case you're concerned, a few drops of colour will not dye your body!
AIRTIGHT CONTAINER – store the salts in an airtight container. You can find a great variety here.
LABEL – if you like, add a handwritten label to your jar. Citrus Bath Salt: Contains epsom salt and pure essential oils of citrus bliss and grapefruit. Add 1/4 cup of bath salts to warm bathwater; wait until dissolved, and enjoy!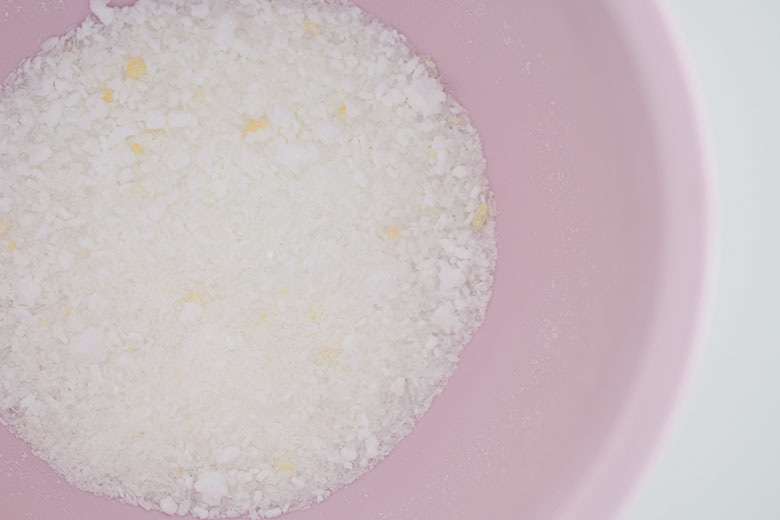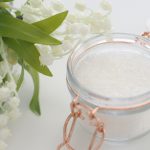 YOU WILL NEED
1/2 cup epsom salts

5 drops Citrus Bliss Essential Oil

3 drops Grapefruit Essential Oil

Small airtight glass jar
Instructions
Pour epsom salts into a bowl.
Add drops of essential oil and mix well to combine.
If desired, add one drop of colouring to the salt, mixing thoroughly until the colour is evenly mixed thorugh.
Carefully pour salt mixture into an airtight jar.
Store in a cool dry place, it will keep indefinitely.
Sprinkle 1/4 cup of bath salts into warm bathwater, swish around to dissolve.
Enjoy and relax!
NOTE:
Do not use on babies or very young children.
Please use essential oils with caution as they may irritate the skin.
Woman who are pregnant should not use bath salts
What's your secret to relaxing at the end of the day?