It's week 12 of my Declutter 52 Things in 52 Weeks Challenge. If you haven't signed up yet, join me today as I help you remove all those things in your home you no longer need or use.
I don't know about you, but I find it really easy to accumulate many face creams, moisturisers, lip gloss and makeup.  Some of them just take so long to use up that I get tired of them (typically lipgloss and blush) and want to use something else. I tend to have a favourite and just stick with it for a few months then start a new whenever I feel the desire and leave the old one to just sit in the drawer. But it's this kind of habit that that sees me have a more of a collection than I should have.  Do you have the same tendencies?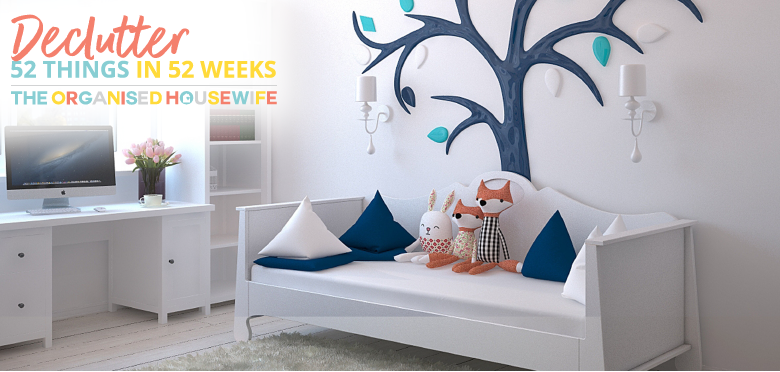 The Declutter 52 things in 52 Week Challenge is completely FREE!!  I publish new task on the blog each Wednesday.  Sign up to my daily emails so you don't miss when the next tasks is live. Alternatively, visit the blog each Wednesday to see the latest task.
Please share a photo of your space each week on Instagram using hashtag #declutter52 and tag @theorganisedhousewife
---
Decluttering Task #12
MAKEUP AND SKINCARE
Did you know that most skincare and makeup products have a used by date? Surprisingly, a lot of people don't realise, but if you have a look on your products usually it is mentioned in a very small font. You may find it hard to say goodbye to some of your much-loved lipsticks or eye shadows, however like food they all have a shelf life.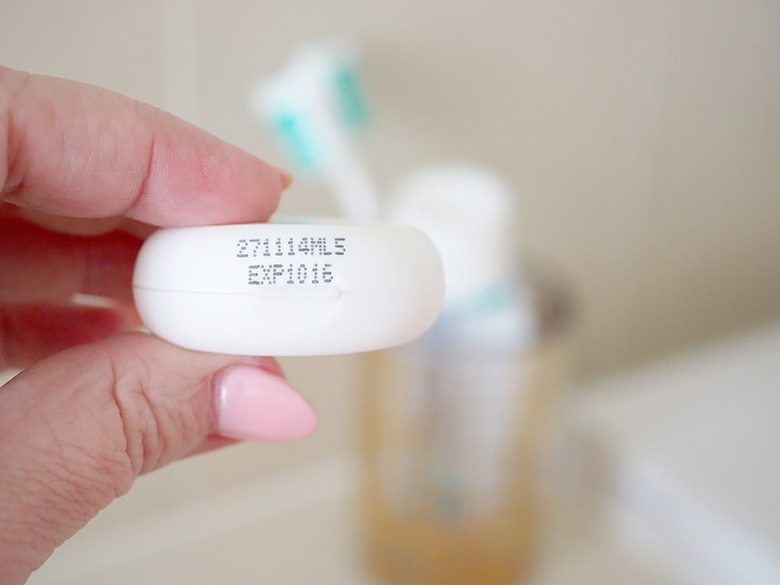 TODAY'S TASK: PURGE AS MANY MAKEUP AND SKINCARE PRODUCTS THAT ARE OUT OF DATE AND/OR WILL NO LONGER USE
Note: My definition of purge – sell, donate, repurpose or throw away items as you see fit
Take each product out of where you store it. As you do this check to see if it has an expiry, if so throw it away.
If not, follow these guidelines here to see if you should purge it.
Group like items together.
Look at how you store your makeup/skincare and see if you need to improve the storage solution.
Determine what items you haven't used in over 12 months and consider purging them.
Add any new and/or your current storage products in your cupboard to help you keep it organised.
Place items you don't use often towards the back and your regular makeup and skincare to the front.
I'm purging some eyeshadow that is really not me and moisturiser creams that are out of date.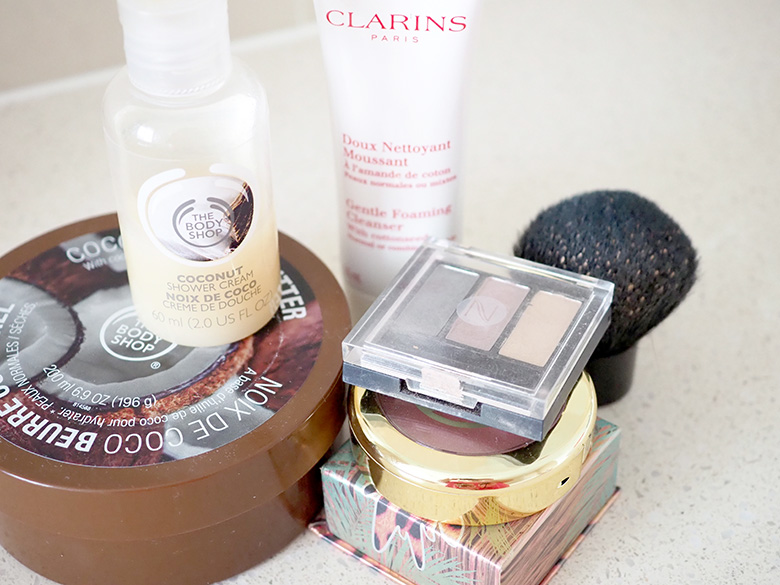 MAKE UP EXPIRY CHECKLIST
Download and print a copy of my Makeup Expiry Dates Checklist for FREE when you subscribe to my weekly newsletter.  Blu-tak the list inside your bathroom cupboard as a point of reference for when you purchased your makeup, or when it needs replacing.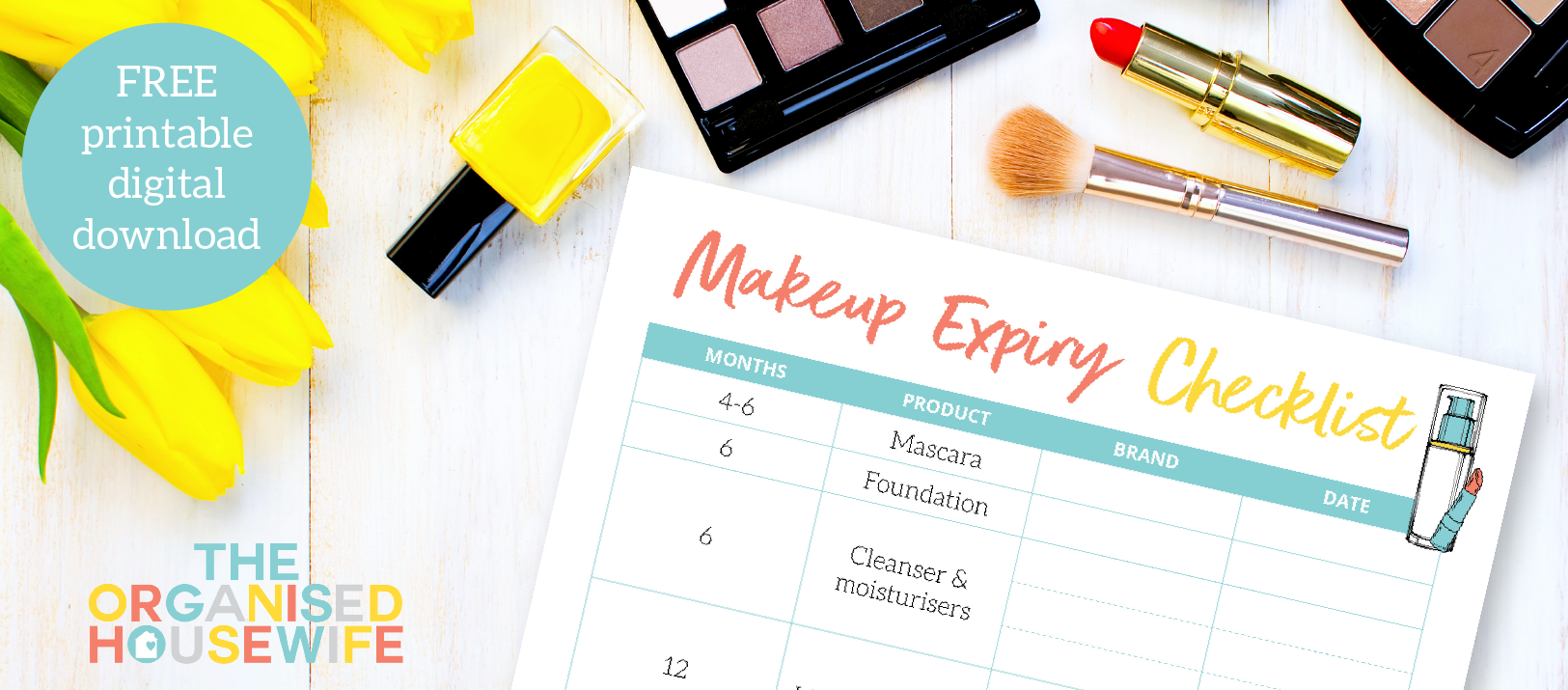 [activecampaign form=45]
YOU MAY ALSO LIKE SOME OF THESE MAKEUP TIPS
HOW TO ORGANISE YOUR MAKEUP – Makeup can easily become cluttered within the drawers, these tips are simple and effective to help organise your makeup.
  READ MORE: How to organise your makeup.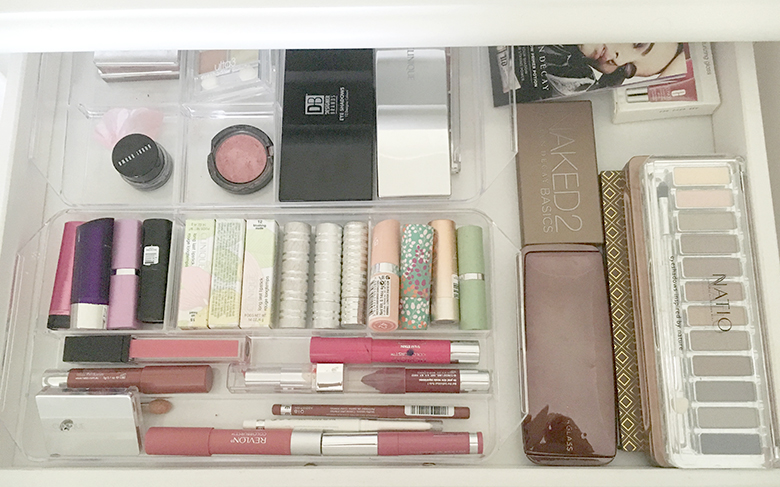 HOW TO TAKE YOUR MAKEUP FROM DAY TO NIGHT – Real mum quick and easy ideas, showing us how to take your makeup from day to night.
  READ MORE: How to take your makeup from day to night.
Do you store your makeup on top of the bench, or in a drawer?