It's week 18 of my Declutter 52 Things in 52 Weeks Challenge. If you haven't signed up yet, join me today as I help you remove all those things in your home you no longer need or use.
Winter will be upon us before we know it, and with it will come all those warm and woolly items that haven't got a look in for the last 8 months. Do they still fit, are they in good condition, do you even like them anymore?
These are all questions to ask ourselves as we embark on this week's declutter task… the wardrobe!
MY TIP: pack away your summer clothes through winter, and replace with all your warmer clothes. I do this as I don't have enough space to keep them all out, and I change around with the seasons.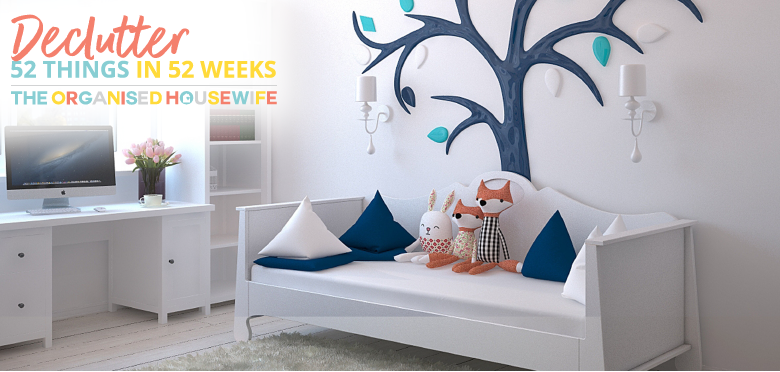 The Declutter 52 things in 52 Week Challenge is completely FREE!! I publish new task on the blog each Wednesday. Sign up to my daily emails so you don't miss when the next tasks is live. Alternatively, visit the blog each Wednesday to see the latest task.
Please share a photo of your space each week on Instagram using hashtag #declutter52 and tag @theorganisedhousewife
---
Decluttering Task #18
The Wardrobe
Sifting through countless items of clothes that never get worn, only to discover the few items that are in high rotation is definitely not a smart use of space – but alas, it's something most of us are familiar with!
What if we were able to purge those items and make room for clothes you liked instead? Imagine how you'd feel is you had a wardrobe full of clothes that actually made you feel good.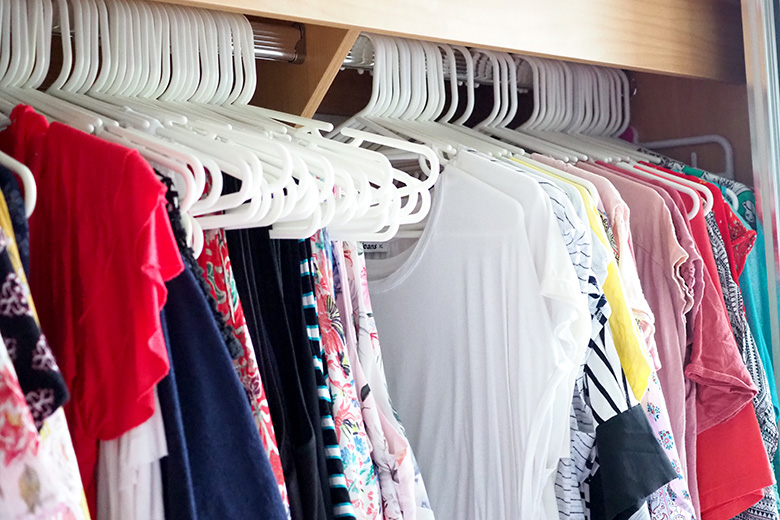 TODAY'S TASK: PURGE AS MANY
Note: My definition of purge – sell, donate, repurpose or throw away items as you see fit
Go through all your clothes on hangers, sliding through them one by one. Remove the item if it no longer fits you, you don't like the style, or have not worn it in over 12 months and consider purging them.
If you're not sure if you've worn it in the past 12 months use my coat hanger method!
Don't forget your bras, undies, socks and PJ's, sort through all your clothes!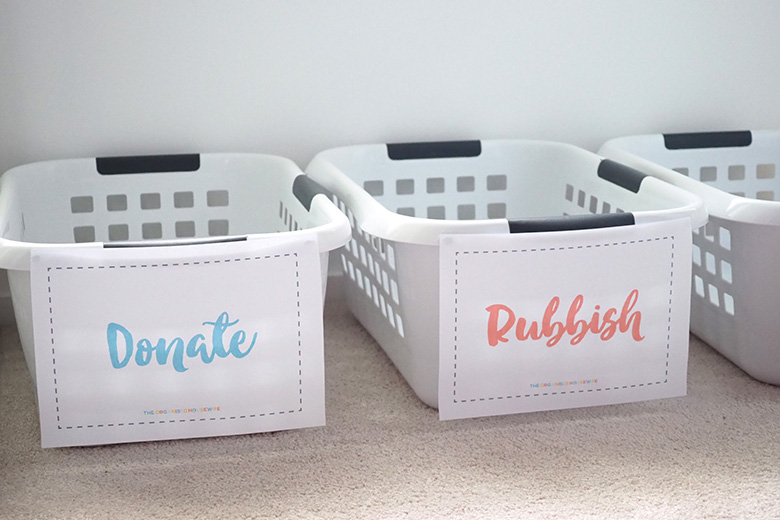 I've lost a bit of weight recently, so I gave my wardrobe a really good clean out and donated a lot of the clothes that are too big for me now.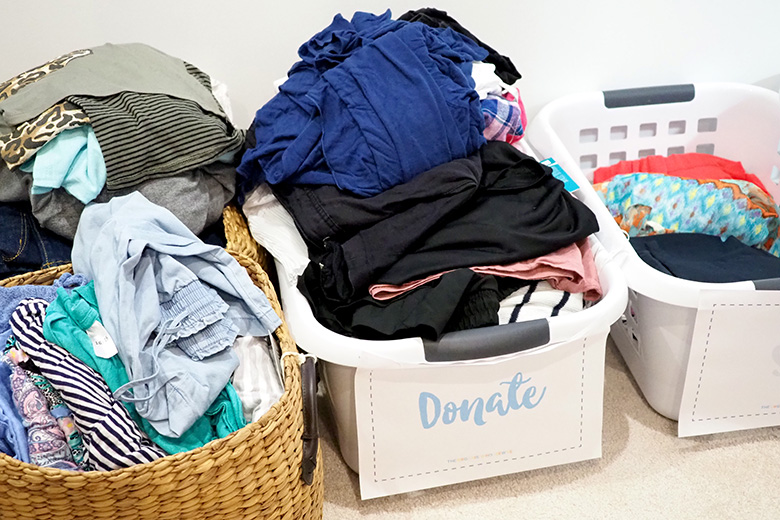 Now that you've freed up some extra room in your wardrobe, you might be interested in a few new staple items that'll stand the test of time.
Tilly Tencel Shirt size 8-16 Miracle Pants size 8-18 Naomi Boots size 6-13
READ MORE: 9 Ideas For Organising Kids Wardrobes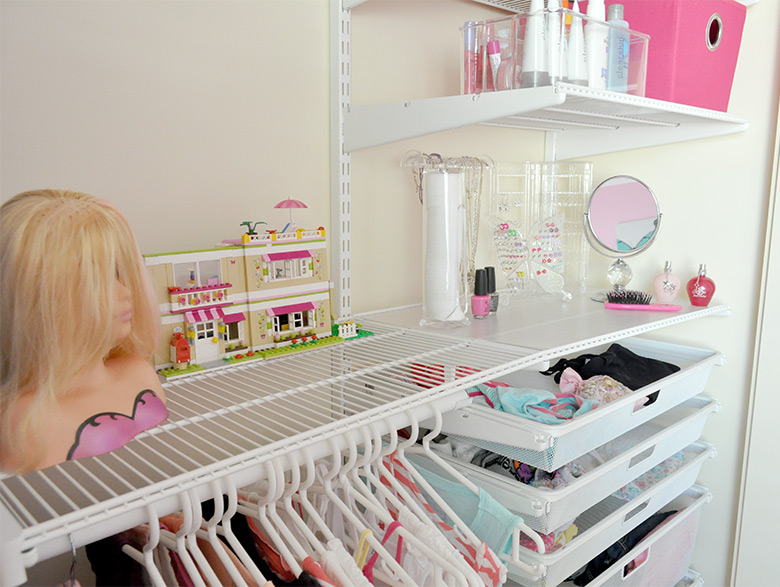 PURCHASE: Sorting Labels to help you with this declutter task.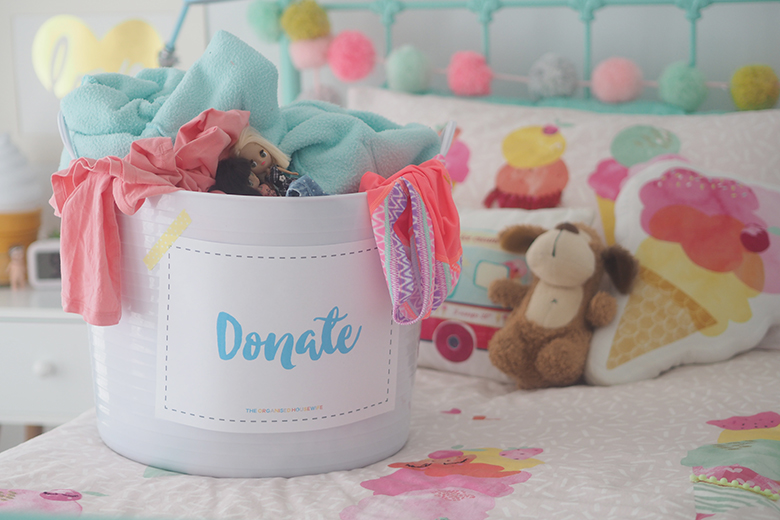 How many items have you been able to purge today?