Most of us would have makeup, be it a little or a lot and like other cupboards throughout the house our makeup needs to be organised too. Ash from I Choose Me is back today sharing her top tips on how to organise your makeup.
For years I have used cosmetic bags and thrown everything I own into them. Occasionally, I would go through them and try and sort them out, only to get into a bit of a mess and give up. I found that not only did I have makeup from years gone by that I no longer needed, but I was using the same things over and over again because I couldn't find anything else.
Recently, I bought a dressing table and decided now was the time to organise myself properly. I bought some great makeup storage containers from Ikea, but you can get them from anywhere Kmart, Aldi etc. I went through all of my makeup and categorised it into the following:
Lipsticks/lipglosses (this is the Virgo in me but yes I did do this by colours pinks, corals, red, winter colours & lip-glosses)
Eye shadows – all my individual eye shadows are together
Palettes – the palettes were generally too big to put inside the clear container so I put them together eye shadows, blushes & powders.
Eye products – liners, mascaras and crayon/crème shadows
Face – I put my foundation, primer and concealer right next to each other
Read more: A list of essential makeup kit every mum needs
By organising your makeup this way, you are able to see everything you own at glance.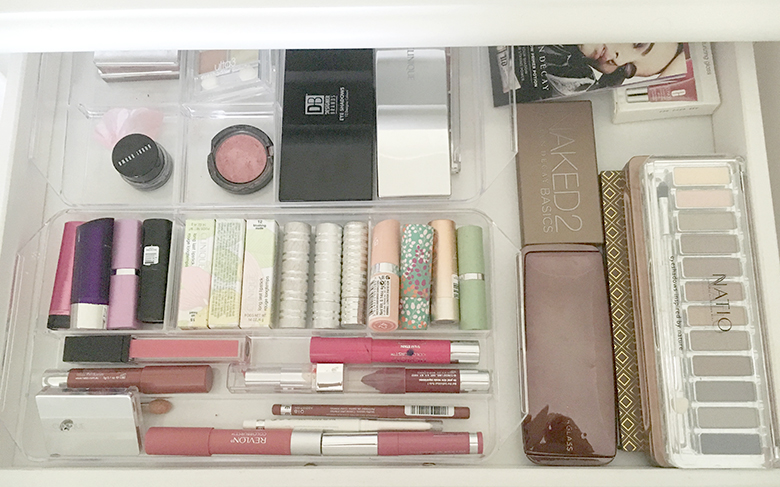 If you don't have a dressing table, you can still use trays and containers to sort your makeup into these categories and place them in your bathroom drawers or cupboard. Or you can have separate makeup bags for each category. By doing this, I find I save so much time because I can see everything that I own.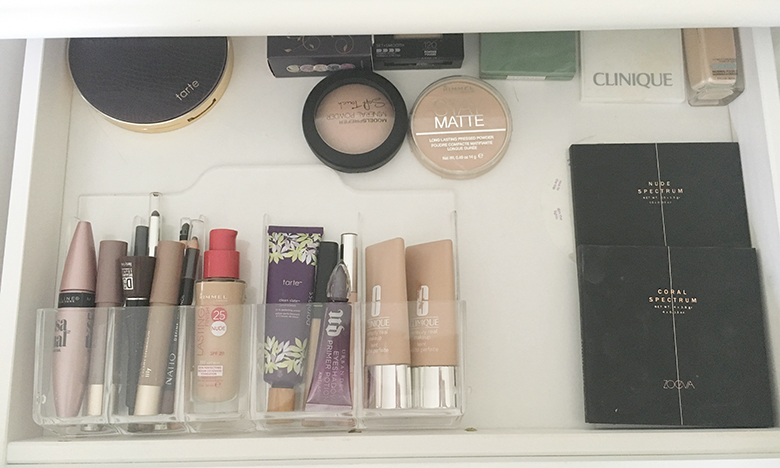 The last thing that I do is place all the makeup I want to use for the day onto one small tray. If I am extra organised I will do this the night before, but in the morning works just as well. This way I can carry the makeup into my bathroom with my pot of brushes and everything I need is at my fingertips…no rummaging around trying to find that elusive lipstick that you just can't seem find.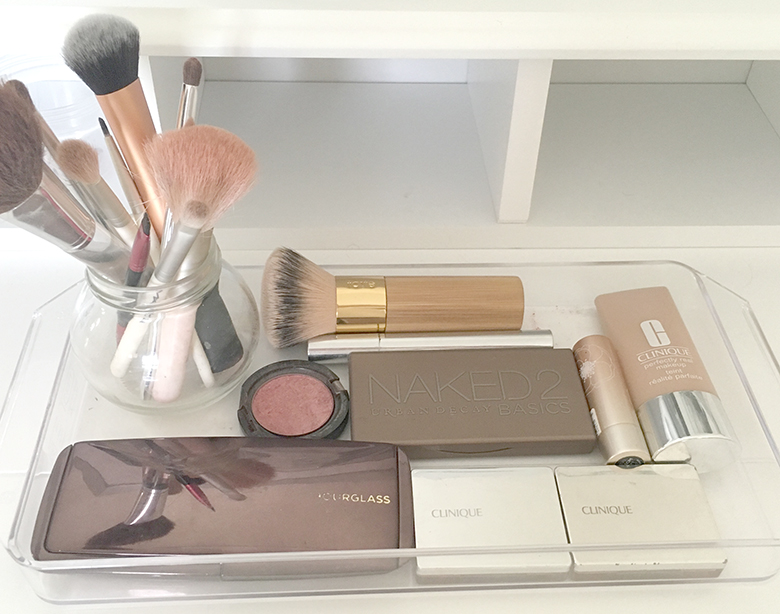 I know this may sound pretty simple, but it really has helped me in the mornings. With three little ones I have limited time and generally one of them trying to help me so these quick ideas and organising saves me so much time.
---
Do you struggle to keep your makeup organised?
---